TAUGHANNOCK FALLS STATE PARK
BEZIENSWAARDIGHEDEN / HIGHLIGHTS
Tips 2021:

1)
Taughannock Falls State Park
: Taughhannock Falls State Park ligt 12,9 km, 17 minuten ten noorden van Ithaca aan de NY 89. De Gorge parkeerplaats is gelegen aan de linkerkant van de NY 89, net voorbij Gorge Road. Ook hier moet je tijdens het hoogseizoen (ook weekenden en feestdagen buiten het hoogseizoen) $ 8.00 entree per voertuig betalen. Trails kunnen buiten het hoogseizoen gesloten zijn (bekijk de website voor meer informatie). Een bezoek aan deze waterval is zeker de moeite waard.

2) Uitzicht: Voor nog een uitstekend uitzicht op de Taughannock Falls sla je linksaf op de NY 89 vanaf de gorge parkeerplaats en sla vervolgens linksaf en rij de Taughannock Park Road in. In iets meer dan 1,6 km vind je aan je linkerkant de parkeerplaats van Falls Overlook. Aan de zuidoostelijke rand van de parkeerplaats leidt een trap je naar beneden naar het spectaculaire uitzicht op de waterval.

3)
Trail
: Vanaf de gorge parkeerplaats (beneden) is de wandeling naar de watervallen makkelijk en voor een ieder toegankelijk. Je kunt hier ook makkelijk met een rolstoel of kinderwagen lopen. De looptijd naar de Lower Falls (eerste waterval) is slechts 5 minuten. Je bent ongeveer 1 uur en 15 minuten kwijt als je het hele park en de watervallen wilt bekijken.

4) Beste reistijd:
De beste tijd om de Taughannock Falls State Park te bezoeken is van mei t/m oktober. Gedurende deze periode is de activiteit van de watervallen het hoogst. (Uiteraard afhankelijk van het weer tijdens droogte zal er minder activiteit zijn).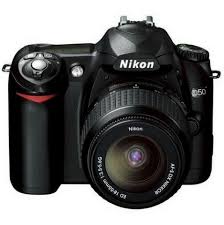 Tips 2021:

1)
Taughannock Falls State Park
: Taughannock Falls State Park is located 8 miles (12.9 km) 17 minutes north of Ithaca on NY 89. The gorge parking area is located on the left side of NY 89,just past Gorge Road. Also, during the high season (weekends and holidays off season too) you have to pay $ 8.00 entrance per vehicle. Trails can be closed outside the high season (check the website for more information). A visit to the falls is definitely worth it.

2) Overlook: For another outstanding view of Taughannock Falls, turn left onto NY 89 from the gorge parking area, then left onto Taughannock Park Road. In just under 1 mile (1.6 km), you'll come to the Falls Overlook parking area, on the left. On the southeastern edge of the parking area, a stairway leads down to the overlook, which offers a spectacular view of the falls.

3)
Trail
: From the gorge parking lot (below) the walk to the waterfalls is easy and accessible to everyone. You can also easily walk with a wheelchair or stoller. The duration to the Lower Falls (first waterfall) is only 5 minutes. It takes about 1 hour and 15 minutes if you want to see the whole park and the waterfalls.

4) Best time to travel: Best time to visit Taughannock Falls State Park is from May to October. During this period the activity of the waterfalls are the highest (Ofcourse, depending on the weather during drought, there will be less activity).
Taughannock Falls State Park bevindt zich 12.9 km north van Ithaca op NY 89. De meeste bezoekers lopen meteen de trail vanaf de parkeerplaats bij Taughannock Point/Cayuga lake. Deze parkeerplaats is namelijk het dichtsbijzijnde vanaf Ithaca. Er is ook een mogelijkheid om de
waterval
vanaf een bepaalde hoogte te bekijken bij de officiële bezoekerscentrum (hierboven op de foto).

Taughhannock Falls State Park is located 8 miles (12.9 km) north of Ithaca on NY 89. Most visitors immediately walk the trail from the parking lot at Taughannock Point/Cayuga Lake. This parking lot is in fact the closest one from Ithaca. There is also a possibility to view the
waterfall
from a certain height at the official visitor center (photo above).
Uitzicht op de
Taughannock Falls
vanaf het Visitor center.

Lookout on the
Taughannock Falls
from the Visitor center.
Hierboven Taughhannock Point en het
Cayuga meer
.

Above Taughannock Point and the
Cayuga lake
.
Vanaf de parkeerplaats volg de Gorge Trail langs de oever van de Taughannock Creek in het Taughannock Falls State Park en je zult al snel de
Lower Taughannock Falls
tegenkomen die slechts 6.1 meter hoog zijn.

Following the Gorge Trail from the gorge parking area along the bank of Taughannock Creek in Taughannock Falls State Park, you'll soon encounter 20-foot-high (6.1 m)
Lower Taughannock Falls
.
Hierboven een informatiebord over de omgeving dat vroeger een zee was.

Above is an information sign about the environment that used to be a sea.
Wandel verder stroomopwaarts langs de gemakkelijke en zeer schilderachtige
Gorge Trail
.

Continue hiking upstream along the easy and very scenic
Gorge Trail
.
Een aantal gevleugelde wezens maken hun huizen in de kale rotswanden van de kloof. Kleine bruine vleermuizen, ruwvleugelige zwaluwen en duiven duiken uit de hoge kloofwanden waar ze slapen, nestelen en zich verbergen voor roofdieren.

A number of winged creatures make their homes in the gorge's barren rock walls. Little brown bats, rough-winged swallows, and pigeons swoops from the high gorge walls where they roost, nest, and hide from predators.
Minder dan 1,6 km bereik je een brug over de
kreek
. Vanaf daar krijg je een eerste zicht op de Taughannock Falls. Zodra je de kreek oversteekt, is het een korte afstand naar het uitkijkpunt aan de voet van de waterval.

In less than 1 mile (1.6 km), you'll reach a bridge over the
creek
. From there, you'll get your first view of Taughannock Falls. Once you cross the creek, it is a short distance to a lookout near the base of the falls.
Op 65,5 meter is het de hoogste enkele verticale waterval in het noordoosten van de Verenigde Staten. Het uitzicht op de
waterval
is adembenemend, met de omringende kliffen tot een hoogte van ongeveer 122 meter.

At 215 feet (65.5 m), it is the highest single vertical-drop waterfall in the northeastern United States. The view of the
fall
is stunning, with the encircling cliffs soaring to a height of roughly 400 feet (122 m).
Kijk goed naar de rotswand bij de
Taughannock waterval
en je zult drie grote rotsformaties opmerken. Ongeveer 7 meter boven de top van 10.7 meter, staat de rotslaag bekend als Ithaca-schalie, daterend uit de late Devon periode.

Look closely at the cliff face, and you'll notice three major rock formations near the
Taughannock Fall
. About 25 feet (7.6 m) above the 35-foot-wide (10.7 m) crest, the rock layer is known as Ithaca Shale, dating from the Late Devonian Period.

@MK