LAKE PLACID
BEZIENSWAARDIGHEDEN/HIGHLIGHTS
Bezienswaardigheden / tips Lake Placid 2021:

1)
Lake Placid
: In Lake Placid werden in 1932 en 1980 de Olympische Winterspelen gehouden, en de stad heeft zijn status van 'wintersporthoofdstad' sindsdien behouden, wat te zien is aan het Olympic Museum. Sporters uit verschillende landen maken nog altijd gebruik van de prachtige ijsbaan, de springschans en 's werelds snelste bobsleeparcours, Whiteface Mountain kent hele steile afdalingen, maar ook pistes die voor beginners geschikt zijn. Behalve in het hoogseizoen is Lake Placid een rustig dorpje in een prachtige omgeving. Het dient als een uitvalsbasis voor de 46 High Peaks en wintersportactiviteiten.

2)
Lake Placid Olympic Museum
: Het officiële Olympisch Centrum aan Main Street is een groot wit gebouw waar de binnentemperaturen behoorlijk koud worden gehouden dankzij de vier grote ijsbanen waar atleten komen trainen. Hockeyfans zullen dit complex herkennen als de locatie van het "Miracle on Ice" uit 1980, toen het beginnende Amerikaanse hockeyteam erin slaagde de schijnbaar niet te stoppen Sovjets te verslaan en Olympisch goud te winnen. Je kunt die en andere sportieve gloriedagen opnieuw beleven met een bezoek aan het Lake Placid Winter Olympics Museum. Een ticket kost $ 8,00 per volwassen en het museum is 7 dagen per week open van 10.00 tot 17.00.

3)
Olympic Ski Jump Complex
: Ontvang je Olympic Pass en bezoek dit complex. Het Olympic Ski Jumping Complex bestaat uit 90 en 120 meter hoge skispringtorens gebouwd voor de Olympische Spelen van 1980 in Lake Placid. Het park ligt ongeveer 3,2 km vanaf Lake Placid aan de Old Military Road. Vanaf de top van de 120 meter skischans (door een lift te bereiken) heb je een prachtig uitzicht op de nabijgelegen John Brown's Farm en de omliggende toppen van de Adirondacks. (niet geschikt voor mensen met hoogtevrees). Tijdens de zomerperiode kunnen (voornamelijk jongeren) een poging wagen om te ski jumpen dat eindigd in een zwembad.
4)
John Brown Farm State Historic Park
: Bezoek het John Brown Farm State Historic Park, dit is de voormalige woning en de laatste rustplaats van de beroemde abolitionist die in 1859 een slavenopstand probeerde te ontketenen bij Harpers Ferry, West Virginia. Brown en zijn volgelingen werden geëxecuteerd en later begraven op zijn 24 hectare grote boerderij. Je kunt hier een rustige wandeling maken over het terrein waar veel bloemen in de bloei staan tijdens de zomermaanden en hier kun je ook de graven bestuderen.

5)
High Falls Gorge
: High Falls Gorge is een 22 hectare groot particulier natuurpark en ligt 12 km (11 minuten rijden) vanaf Lake Placid. Via verschillende loopbruggen kun je drie verschillende watervallen bezichtigen (zie foto en film op deze bladzijde). Omdat het een particulier park is moet je entree betalen. De entree gelden en openingstijden varieëren per seizoen.
6)
Mount Jo
: Mount Jo is een 876 meter hoge berg en ligt slechts 13 km (15 minuten rijden) vanaf Lake Placid. Hier kun je twee mooie wandelingen maken de korte wandeling (slechts 1,7 km) en de lange wandeling (slechts 2,1 km). Tijdens beide wandelingen moet je omhoog klimmen maar bovenop de top wordt je beloond met een prachtig uitzicht op Heart Lake. Alhoewel de wandelingen niet zwaar zijn en zeer geschikt is voor families kan de wandeling zwaar zijn voor mensen die slecht ter been zijn. Hoe er rekening mee dat je parkeergeld moet betalen OOK als er geen parkeer beheerders aanwezig zijn in het parkeer hokje.
7) Beste reistijd: Eind juni voor het Lake Placid Film Festival, eind augustus voor Lumberjack Days, begin september voor de Rustic Fair in het Adirondack Museum.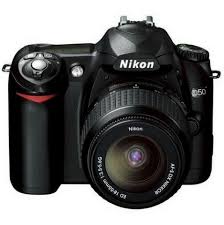 Highlights / tips Lake Placid 2021:

1)
Lake Placid
: Lake Placid hosted the Winter Olympics in 1932 and 1980, and the city has retained its 'winter sports capital' status ever since, which can be seen in the Olympic Museum. Athletes from different countries still use the beautiful ice rink, the ski jump and the world's fastest bobsled track, Whiteface Mountain has very steep descents, but also slopes that are suitable for beginners. Except in high season, Lake Placid is a quiet village in a beautiful area. It serves as a base for the 446 High Peaks and winter sports activities.

2)
Lake Placid Olympic Museum
:
The official Olympic Center, on Main Street, is a large white building where the inside temperatures are kept bone-chillingly cold, thanks to the four large skating rinks where athletes come to train. Hockey fans will recognize this complex as the location of the 1980 "Miracle on Ice" when the upstart US hockey team managed to defeat the seemingly unstoppable Soviets and win Olympic gold. You can relive that and other sports glory days with a visit to the Lake Placid Winter Olympics Museum. A ticket costs $ 8.00 per adult and the museum is open 7 days a week from 10 am to 5 pm.

3)
Olympic Ski Jump Complex
: Receive your Olympic Pass and visit this complex. The Olympic Ski Jumping Complex comprises a 295 and 393 feet (90- and 120-meter) ski jumps towers built for the 1980 Olympic Games in Lake Placid. They are located two miles from Lake Placid, off the Old Military Road. From the top of the 393 feet ski jump (accessible by elevator) you have a beautiful view of nearby John Brown's Farm and the surrounding High Peaks of the Adirondacks (not advisable for people who are afraid of heights). During the summer period (mainly young people) can make an attempt to ski jump, einding in a swimming pool.
4)
John Brown Farm State Park
: Visit the John Brown Farm State Historic Park, former homestead and final resting place of the famous abolitionist who tried to spark a slave revolt at Harpers Ferry, West Virginia in 1859. Brown and his followers were executed and later interred on his 24-acre farm. You can take a quiet stroll around the fragrant grounds full of buzzing bees and flowers in summer and icy cross-country ski trails in winter - and study the graves.

5)
High Falls Gorge
: High Falls Gorge is a 22 acre, privately owned nature park and located 7.7 miles (11 minute drive) from Lake Placid. You can visit three different waterfalls via different walkways (see photo and film on this page). Because it is a privately owned park you have to pay entrance. The entrance fees and opening hours vary per season.
6)
Mount Jo
: Mount Jo is an 2,876 feet high mountain and is located just 7,9 miles (15 minutes drive) from Lake Placid. Here you can follow two trails, the short trail (only 1.1. miles) and the long trail (only 1.3 miles). During both hikes you have to climb up but on top of the summit you will be rewarded with a beautiful view of Heart Lake. Although the trails are nog difficult and are very suitable for families, the trail can be hard for people with walking difficulties.
Please be noticed that you have to pay a parking fee, EVEN if there are no parking administrators present in the parking booth.

7) Best Time to Travel: Late June for the Lake Placid Film Festival, late August for Lumberjack Days, early September for the Rustic Fair at the Adirondack Museum
.


Lake

Placid

staat

het best bekend

als

de

locatie waar twee keer

de Olympische Winterspelen zijn geweest.

De eerste spelen waren in

1932

en de tweede winterspelen in 1980.



Lake Placid is best known as the two-time site of the Winter Olympics. Lake Placid first hosted in 1932 and they hosted the event again 48 years later in 1980.
Maak een wandeling door het centrum van Lake Placid hier vindt je de meeste restaurants en winkels die zijn gevestigd in de hoofdstraat (main street).
Take a stroll around downtown Lake Placid were you find m
ost restaurants and shops that are located in main street.
De omgeving van Lake Placid is niet alleen geliefd om zijn wintersportmogelijkheden: ook in de zomer zijn er allerlei activiteiten mogelijk waaronder een mooie wandeling maken rond Mirror Lake (zie foto hierboven).

The area around Lake Placid is not only popular for its winter sports facilities: there are also many activities in summer, including a nice walk around Mirror Lake (see photo above).
Uitzicht op Lake Placid maar helaas was het regenachtig en bewolkt waardoor het zicht niet zo goed was.



View of Lake

Placid

but

unfortunately it was

rainy and cloudy

so

the view

was not that great

.
___________________________________________________________________________________

HIGH FALLS GORGE
Ongeveer 12 km vanaf Lake Placid ligt High Falls Gorge. High Falls Gorge is een unique park midden in de Adirondack State Park dat gevoed wordt door de
Ausable rivier
.



Located

12

miles

from

Lake

Placid

lays

High Falls Gorge. High Falls Gorge

is a unique park in the heart of the Adirondack State Park that is

fueled by

the
Ausable rivier
.


De High Falls Gorge bestaat uit drie
watervallen
.

The High Falls Gorge

consists of

three
waterfalls
.




Via de loopbruggen heb je een mooi uitzicht op de
watervallen
.

Via

the

walkways

you have a beautiful

view of the
falls
.


Een bezoek aan de High Falls Gorge is zeker een bezoek waard als je in Lake Placid bent.

If you are in Lake Placid a visit to the

High Falls

Gorge is

worth a
visit.


@MK