BLOWING ROCK


BEZIENSWAARDIGHEDEN / HIGHLIGHTS




Bezienswaardigheden / tips Blowing Rock 2021:

1)
Blowing Rock stad
: Blowing Rock is een klein pittoresk stadje aan de Blue Ridge Parkway. Blowing Rock staat al tientallen jaren bekend als een winkelbestemming. De binnenstad heeft meer dan 100 unieke winkels en boetieks met alles van antiek tot moderne inrichting, high-end mode tot creatieve geschenken en alles daartussenin. Bovendien is het een goede uitvalsbasis om attracties te bezoeken hier in de omgeving.

2)
Blowing Rock Observatie dek
: Op zo'n kleine 4 km afstand vanaf het stadje Blowing Rock vind je de observatie dek. Hier heb je een prachtig uitzicht op de Grandfather Mountain State Park en kun je mooie korte trails lopen. De entree tot de observatie desk is $ 9,00 per persoon (seniors $ 7,00). Een bezoek aan het observatie desk is zeker een aanrader.

3)
Tweetsie Railroad
: Tweetsie Railroad exploiteert diverse spoorapparatuur, waaronder East Tennessee en Western North Carolina Locomotief nr. 12, een stoomlocomotief gebouwd voor de originele ET & WNC Railraod in 1915. Bezoekers van Tweetsie Railroad kunnen met de trein 5 km rijden en genieten van het mooie berglandschap. In het park vind je ook voldoende traditionele pretparkritten en attracties. De entree is wel behoorlijk prijzig $ 52,00 per volwassen, een ticket voor kinderen kost $ 33,00.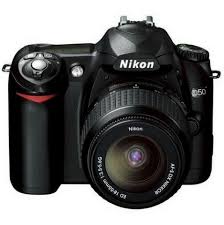 Highlights / tips Blowing Rock 2021:

1)
Blowing Rock city
: Blowing Rock is a small picturesque town on the Blue Ridge Parkway. For decades Blowing Rock has been known as a shopping destination. The downtown area boasts over 100 unique shops and boutiques featuring everything from antiques to modern decor, high-end fashion to creative gifts and everything in between. Moreover, it is a good base to visit attractions here in the area.

2)
Blowing Rock Observation Deck
: At about 2.4 miles (4 km) distance from the town of Blowing Rock you will find the observation deck. Here you have a beautiful view of the Grandfather Mountain State Park and you can walk nice short trails. The entrance to the observation desk is $ 9.00 per person (seniors $ 7.00). A visit to the observation desk is definitely recommended.

3)
Tweetsie Railroad
: Tweetsie Railroad operates a variety of narrow-gauge railroad equipment, including East Tennessee and Western North Carolina Railroad Locomotive Ni. 12, a steam locomotive built for the original ET & WNC Railraod in 1915. Visitors to Tweetsie can ride the train for 3 miles (5 km) and enjoy the mountain scenery; the park also contains traditional amusement-park rides and attractions. The entrance is quite pricey $ 52.00 per adult, a ticket for childeren costs $ 33.00.
Blowing Rock
ligt in de Blue Ridge Mountains. Het zuidelijkste deel van de
stad
, inclusief de Blowing Rock klif, bevindt zich in Caldwell County. De
stad
is gelegen op de top van de Blue Ridge.
Blowing Rock
is located in the Blue Ridge Mountains. The southernmost portion of the
town
, including the actual Blowing Rock cliff, is located in Caldwell County. The
town
is located on the crest of the Blue.
Voor 1752, toen bisschop August Gottlieb Spangenberg van de Moravische kerk
Blowing Rock
bezocht, waren de winderige kliffen van het gebied de thuisbasis van de inheemse Amerikaanse stammen de Cherokee en de Catawba (zie
film
).

Before 1752, when Bishop August Gottlieb Spangenberg of the Moravian Church visited the
Blowing Rock
, the windy cliffs of the area were home to the Cherokee and the Catawba Native American tribes (see
film
).
Vandaag de dag is
Blowing Rock
een toeristische bestemming voor voornamelijk bezoekers uit de Verenigde Staten. Blowing Rock heeft genoeg restaurants, hotels, golfbanen en vele andere attracties.

Today,
Blowing Rock
is a tourist destination mainly for visitors from the United States. Blowing Rock has plenty of restaurants, hotels, golf courses and many other attractions.
Een prioriteit voor de inwoners van Blowing Rock is om de historische structuren van de stad te behouden en te beschermen en de charme en het landschap van de kleine stad te behouden die de afgelopen 150 jaar zoveel mensen heeft aangetrokken. Ook vind je in Blowing Rock prachtige kunst zoals hierboven op de foto's te zien.

A priority for the residents of Blowing Rock is to preserve and protect the historic structures of the city and preserve the charm and landscape of the small town that has attracted so many people over the past 150 years. You will also find beautiful art in Blowing Rock as shown in the photo's above.




De stad
Blowing Rock
ontleent zijn naam aan een ongewone rotsformatie die meer dan 460 meter boven de Johns River kloof uitsteekt. Vanaf the Blowing Rock klif heb je een prachtig uitzicht op de Blue Ridge Mountains (hierboven op de foto).

The town of
Blowing Rock
takes its name from an unusual rock formation which juts over 1,500 feet (460 m) above the Johns River gorge. From the Blowing Rock cliff you have a beautiful view of the Blue Ridge Mountains (picture above).


In het gebied rond
Blowing Rock
vochten de indianenstammen de Cherokee en Catawba met elkaar. Volgens de legende liepen twee geliefden - een van elke stam - in de buurt van de rotsen toen de man een bericht ontving om zich bij zijn dorp te melden en ten strijden te trekken.

The
Blowing Rock
area was once fought over by the Cherokee and Catawba Native America tribes. According to legend, two lovers - one from each tribe - were walking near the rocks when the man received a notice to report to his village and go into battle.
Toen zijn geliefde hem aanspoorde om bij haar te blijven, raakte hij zo radeloos dat hij zich van de blazende rots in de kloof wierp. De vrouw bad tot de grote Geest om haar geliefde terug te geven, en de Geest gaf gehoorzaamheid door een windvlaag te sturen die de man terug de klif opblies en hem veilig op de blazende rots zelf landde (zie
film
).

When his lover urged him to stay with her, he became so distraught that he threw himself off the blowing rock into the gorge. The woman prayed to the Great Spirit to return her lover, and the Spirit complied by sending a gust of wind which blew the man back up the cliff and landed him safely on the blowing rock itself (see
film
).


Dit verhaal is natuurlijk fictief. Tegenwoordig is "
The Blowing Rock
" een toeristische attractie en staat het bekend om zijn schitterende uitzicht op de omliggende
Blue Ridge Mountains
.

This story of course is fictional. Today, "
The Blowing Rock
" is a tourist attraction and is known for its beautiful views of the surrounding
Blue Ridge Mountains
.


Op de the Blowing Rock klif vindt je ook een klein museum met foto's en voorwerpen uit de omgeving (zie foto hierboven).

On the Blowing Rock cliff you will also find a small museum with photos and objects from the area (see photo above).


@MK