LINCOLN


BEZIENSWAARDIGHEDEN / HIGHLIGHTS
Bezienswaardigheden in Lincoln:

1)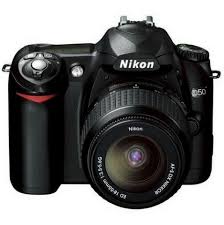 Highlights in Lincoln:

1)


In het zuiden van de staat New Mexico vind je Billy the Kid Country. Dit is het gebied waar de beroemste outlaw van het Wilde Westen de boel onveilig maakte. Billy de Kid is een legende. Meer dan vijftig films werden er over zijn leven gemaakt, waarvan Young Guns de bekendste is. Billy the Kid werd slechts twintig jaar. Het plaatsje Lincoln is beroemd en berucht

.





In the south of the state of New Mexico you will find Billy the Kid Country

. This is the area where the most famous outlaw of the Wild West made the area unsafe.

Billy de Kid is a legend

.

More than fifty films were made about his life, which Young Guns is the best known.

Billy the Kid was only twenty years old.

The town of Lincoln is famous and infamous

.


De Slag van Lincoln in New Mexico liep van 15 juli tot en met 19 juli 1878 en was het grootste gewapende conflict in de Lincoln County War, een inmiddels beroemde oorlog die plaatsvond in Lincoln.

The Battle of Lincoln in New Mexico from July 15 through July 19, 1878 was the largest armed conflict of the Lincoln County War, a now famous range war which took place in Lincoln, New Mexico.


De 'oorlog' heeft geleid tot de bekendheid van schutter Billy the Kid. De Slag om Lincoln was ook een van de grootste vuurgevechten van het Amerikaanse Wilde Westen. De oorlog was begonnen met de moord op rancher John Tunstall door leden van de Jessie Evans Gang, die waren als schutters ingehuurd door de "Murphy-Dolan 'clan om de concurrentie lastig te vallen.

The "war" led to the notoriety of gunman Billy the Kid. The Battle of Lincoln was also one of the larger gunfights of the American Old West. The range war had begun with the murder of rancher John Tunstall by members of the Jessie Evans Gang, who had been hired by the "Murphy-Dolan" faction as gunmen to harass that factions competition.


De moord en het daaropvolgende gebrek aan actie van de Lincoln County Sheriff William J.Brady heeft geleid tot de vorming van het graafschap van regelgevende instanties, onder leiding van Dick Brewer en andere vrienden en aanhangers van Tunstall. De regelaars waren Billy the Kid, Charlie Bowdre, John Middleton, John Middleton, Frank Coe, George Coe en Doc Scurlock. De 'oorlog' had geleid tot een groot aantal moorden door beide partijen, inclusief de dood van Sheriff Brady.

The murder and the subsequent lack of action by Lincoln County Sheriff William J.Brady led to the formation of the County Regulators, led by Dick Brewer and other friends and supporters of Tunstall. The Regulators included Billy the Kid, Charlie Bowdre, John Middleton, John Middleton, Frank Coe, George Coe and Doc Scurlock. The "war" had resulted in numerous killings by both factions, to include the shooting death of Sheriff Brady.



Op de vlucht voor twee jaar, werd de Kid uiteindelijk gevangen, berecht, veroordeeld en ging terug naar Lincoln om opgehangen te worden voor de moorden. Echter, de geïmproviseerde gevangenis van Lincoln was geen partij voor Billy the Kid.

On the run for two years, the Kid was eventually captured, tried, convicted and returned to Lincoln to hang for the murders. However, Lincoln's makeshift jail was no match for Billy the Kid.




Op de avond van 28 april 1881 toen hij de trappen op liep op weg naar zijn cel pakte de Kid een six-shooter en schoot op zijn bewaker. De schoten werden gehoord door een tweede bewaker die aan de overkant liep en deze werd ook neergeschoten door de Kid die boven op het balkon stond. De kid sprong op een paard met William Bonney en galoppeerde de stad uit zo de geschiedenis in.

On the evening of April 28, 1881 as he was climbing the steps returning him to his cell, the Kid grabbed a six-shooter and shot his guard. Hearing the shots, a second guard ran from across the street only to be gunned down by the Kid standing on the balcony above him. Mounting a horse, William Bonney galloped out of town and into history..




De binnenkant van een oude postkoets uit 1878.

The inside of an old stagecoach from 1878.




Een oude colt revolver van het Amerikaanse leger model 1860.

An old colt revolver from the US army model 1860.




De laatste foto van de regelaars.

The last photo of the regulators.



@MK