1880 TOWN
BEZIENSWAARDIGHEDEN / HIGHLIGHTS




Bezienswaardigheden / tips 1880 Town 2021:

1)
1880 Town
:
Aan de Interstate 90, exit 170 ligt het leuke western stadje 1880 Town. 1880 Town ligt slechts 68 km vanaf Badlands National Park en het is ongeveer 45 minuten rijden hier vandaan. Ook is het een leuke tussenstop als je op doorreis bent. In 1880 Town vind je 30 orginele gebouwen met meubels. Het geeft je een goede indruk hoe men vroeger in het Wilde Westen leefde. De ticket prijs is $ 12.00 per volwassen (kinderen en seniors krijgen korting). De openingstijden varieëren per seizoen
.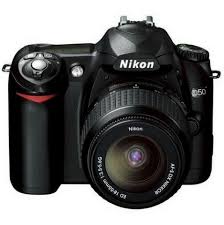 Highlights / tips 1880 Town 2021:

1)
1880 Town
: On the Interstate 90, exit 170 lies the nice western 1880 town. 1880 Town is just 43 miles (68 km) away from Badlands National Park and it is about a 45 minute drive from here. It is also a nice stopover if you are passing through. In 1880 Town you will find 30 original buildings with furniture. It gives you a good impression of how people used to live in the Wild West. The ticket price is $ 12.00 per adult (childeren and seniors receive a discount). The opening times vary seasonally
.
Toen Richard Hullinger in 1969 bij Exit 170 14 hectare kocht, had hij geen plannen om een
attractie
neer te zetten. In 1972 werd op deze locatie een benzinestation gebouwd met het idee om een oud west attractie te bouwen. Later werd nog eens 80 hectare erbij gekocht.
When Richard Hullinger bought 14 acres at Exit 170 back in 1969 he had no plans for an
attraction
. In 1972 a gas station was built at this location along with forming an idea of an old west attraction. Later, an additional 80 acres was purchased.




Rond die tijd kwam een filmbedrijf naar een nabijgelegen stadje om een 1880-film uit die tijd te filmen. Er werd een hoofdstraat gebouwd met oude gebouwen en een aantal Indianse overblijfselen en antiek werd geleend van Clarence Hullinger, de vader van Richard. De winter begon en men stopte met filmen. Het filmbedrijf keerde terug naat huis en gaf de hoofdstraat aan Clarence voor het gebruik van zijn artefacten. De filmset werd verplaatst naar de 80 hectare grond en zo onstond de
1880 Town
.

About that time a movie company came to a small town nearby to film an 1880 era movie. A main street set was constructed from old buildings and a number of Indian relics and antiques were borrowed from Clarence Hullinger, Richard's father. Winter set in and the filming was abandoned. The movie company returned home giving the main street set to Clarence for the use of his artifacts. The movie set was moved to the 80 acres and the
1880 Town
was born.




Vanaf het begin van 1880 Town begon men met het verzamelen van gebouwen met inhoud en wat nu een authentieke verzameling is uit het tijdperk rond 1880 tot 1920. Clarence en Richard hebben ervoor gezorgd dat de historische waarde bewaard blijft en het publiek blijft aantrekken. Ze kiezen gebouwen die niet alleen interessant zijn om naar te kijken maar die ook historische waarde heeft voor South Dakota. De displays en de gebouwen variëren van Indiaanse overblijfselen uit 1870 tot de veertuin-zijdige schuur gebouwd in 1919.
Along with the beginning of 1880 Town began years of collecting what is now an authentic 1880 to 1920 era town from buildings to contents. Clarence and Richard have kept historical value on an equal balance with public appeal, choosing buildings that are not only intersting to look at but are also historically correct for an early South Dakota Town. The displays and buildings range from Indian relics from the 1870s to the fourteen-sided barn built in 1919.




De U.S. Marshal
kantoor
met twee kleine gevangenissen.

The U.S. Marshal
office
with two small prisons.




De
saloon
, hier werd in het wilde westen veel gedronken, gekaart en de mannen brachten een bezoekje aan de vrouwen van plezier. Tegenwoordig kun je hier ook iets drinken en een eventuele snack nemen (zie
film
). In het hoogseizoen worden hier ook optredens verzorgd.

The
saloon
, there was a lot of drinking in the wild west, card games and the men paid a visit to the women of pleasure. Nowadays, you can also drink and buy some snacks here (see
film
). During high season performances are given here.




De
St. Stephen's kerk
, gebouwd in 1915, werd verplaatst van Dixon, South Dakota, met alles intact, van de glas-in-loodramen tot de bel.

The
St. Stephan's Church
, built in 1915, was moved from Dixon, South Dakota, with everything intact, from the stained glass windows to the bell.




Het kleine brandweer station bevat brandbestrijdingsinstallaties die doen denken aan een klein
stadje
. Het merendeel van de apparatuur wordt met de hand bediend.

The little fire company contains fire fighting rigs, reminiscent of a small
town
. Most of the equipment is hand pulled and operated.




De
1880 Town
is zeker een bezoek waard als je hier in de buurt bent.

The
1880 Town
is well worth a visit if you are in the area.

@MK