ANNAPOLIS
BEZIENSWAARDIGHEDEN / HIGHLIGHTS


Bezienswaardigheden / tips in Annapolis 2021:

1)
Historic Annapolis
: Bezoek Historic Annapolis dat gesticht werd in 1649 door Puriteinen die uit Virginia waren gevlucht. Je kunt het beste beginnen bij het
visitor center
(26 West Street) waar je een plattegrond van Historic Annapolis kunt opvragen. Vanaf het visitor center loop je richting de State House naar de City Dock. Een deel van het jaar is ook een aantal historische gebouwen binnen het Historic center opengesteld voor bezichtiging. Hiertoe behoren het Maryland State House (parlementsgebouw), de St. Anne's Church en het Hammond Harwood House.

2)
U.S. Naval Academy
: Annapolis dankt zijn roem deels aan de U.S. Naval Academy die er in 1845 werd gesticht. Onder leiding van een gids (
public tours
) kun je een wandeling maken over de pastorale 135 ha van de campus. Je vertrekt vanaf 'the Yard', passeert het grafmonument van John Paul Jones - vader van de Amerikaanse marine en Bancroft Hall (1906), een stijlvol gebouw waar dagelijks de Noon Formation plaatsvindt, de samenkomst der cadetten. Zeker de moeite waard om naar te kijken. De tour vertrekt vanaf het bezoekers centrum.

3)
State House
: Op een verhoging in het centrum staat het fraaie State House uit 1772, dat al langer dan welk parlement in de VS voortdurend in gebruik is geweest. Met zijn verschillende verdiepingen tellende, houten, degelijk grijs gekleurde koepel vormt het een van de de architectonische blikvangers van de stad. In 1783/1784 diende het gebouw een half jaar lang als het Capitool van Amerika, voordat het congres uiteindelijk in Washington DC belandde. Naast George Washington waren andere beroemdheden als Thomas Jefferson en Benjamin Franklin vaak in de stad. Franklin zou de maker zijn geweest van de bliksemafleider op de top van het State House. De toegang tot de State House is gratis. Je kunt ook een rondleiding krijgen van een gids (ook gratis) maar je moet wel een legitimatie meenemen.

4)
William Paca House
: Het William Paca House (1756), dat destijds werd neergezet door een gouverneur van Maryland is een plaatselijk hoogtepunt. De tuin rondom bestaat uit vijf niveaus en is een van de weinige formele tuinen in Engelse stijl. De openingstijden en prijzen staan vermeld op de website en een bezoek is zeker de moeite waard.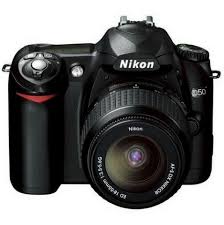 Highlights / tips in Annapolis 2021:

1)

Historic Annapolis

:

Visit

Historic Annapolis

which

was

founded

by

Puritans

who had escaped from

Virginia in 1649.

You

can

start

at the

visitor center

(

26

West Street)

where

you

can get a

map of

Historic Annapolis.

From the

visitor center

you can walk

towards the

State House

to the City

Dock. Also, a

part of

the year you can visit

a

number of historic buildings

within

the

Historic

Center

for free.

These include the

Maryland

State House

(

Parliament Building

)

, St.

Anne

's Church

and

the

Hammond

Harwood House.

2)
U.S. Naval Academy
: Annapolis partly owes its fame to the U.S. Naval Academy that was founded there in 1845. Under the guidance of a guide (
public tours
) you can take a walk on the pastoral 135 ha of the campus. Departing from 'the Yard' you pass the tomb of John Paul Jones - father of the American Navy and Bancroft Hall (1906), a stylish building where daily the Noon Formation takes place, the meeting of the cadets. Definitely worth a look at. The tour departs from the visitors center.

3)
State House
: On an elevation in the center is the beautiful State House from 1772, which has been in use for longer than any parliament in the US. With several floors, wood, solid gray colored dome it is one of the architectural landmarks of the city. In 1783/1784 the building served for six months as the Capitol of America, before the congress finally ended up in Washington DC. In addition to George Washington, other celebrities like Thomas Jefferson and Benjamin Franklin were often in the city. Franklin would have been the maker of the lightning rod at the top of the State House. Access to the State House is free. You can also get a tour with a guide (also free) but you need to bring an ID.

4)
William Paca House
: The William Paca House (1756), which was set up by a Governor of Maryland at the time, is a local highlight. The garden around consists of five levels and is one of the few formal gardens in English style. The opening times and prices are listed on the website and a visit is definitely worth it

.


Annapolis, de hoofdstad van Maryland, wordt beschouwd als de parel van Chesapeake Bay.

De stad ontleent zijn nautische karakter aan de 27 km lange kustlijn en de langdurige aanwezigheid van de United States Naval Academy

.

Annapolis, the capital of Maryland, is considered the Pearl of Chesapeake Bay.

The city derives

its nautical

character to the

1

7 mile

of coastline

and long-term

presence of the

United States Naval

Academy.
Een wandeling door
Main Street
voert langs de 200 jaar oude Maryland Inn, winkels en restaurants waar lokale visgerechten worden gereserveerd.

A walk through
Main Street
runs along the

200-year

-old

Maryland

Inn,

shops

and restaurants serving

local seafood

.
Aan het einde van Main Street in Market Space vind je vele restaurants die verse vis serveren.



At the end of

Main Street

in Market

Space

you will find

many restaurants

serving fresh fish.




De
Kunta
Kinte
-
Alex
Haley
Monument
herdenkt de
plaats van aankomst
van de Afrikaanse
voorouder
van Alex
Haley
's
,
Kunta
Kinte
,
naar de Nieuwe Wereld
,
zoals verteld
in het boek
Roots
.
Het is gelegen
aan het begin van
de haven (
Ego Alley
).



The Kunta Kinte-Alex Haley Memorial commemorates the place of arrival of Alex Haley's African ancestor, Kunta Kinte, to the New World, as told in the book Roots. It is located at the head of the City's harbor (
Ego Alley
).
De
stad
werd in 1649
gesticht
door Puriteinen die uit Virginia waren gevlucht.
The
city
was
founded
in

1649 by

Puritans

who escaped

from Virginia.
In de 18de eeuw floreerde Annapolis voornamelijk dankzij de export van tabak en de handel met de West-Indische eilanden en Europa.
In the 18th century

Annapolis

flourished

mainly due to the

export

of tobacco and

trade with the

West Indies

Islands

and Europe

.
In Annapolis is de befaamde US Naval Academy gevestigd, waar sinds 1845 cadetten tot marine-officier worden opgeleid. De Academy ligt op een 122 ha groot terrein langs de Severn River. U kunt er deelnemen aan een van de dagelijkse rondleidingen, te beginnen bij de ingang aan King George Street en Randall Street.
T

he famous

US Naval Academy is

located

in Annapolis,

where

since 1845, the cadets are

trained to become a naval officer.

The

Academy

is situated on a

122

hectare site

along the

Severn

River.

You can

join one of

the

daily tours

, starting

at the entrance to

King George Street

and

Randall

Street.
Het Maryland State House is het parlementsgebouw van de staat Maryland. Het gebouw heeft een grote rol gespeeld in de vroege geschiedenis van de Verenigde Staten.



The Maryland State

House is the

capitol of

the state of Maryland

.

The building has

played a major role

in the early history

of the United States

.
Zo werd het van 1783 tot 1784 gebruikt door het Amerikaans
Congres
. Sinds 15 oktober 1966 heeft het de status van National Historic
Landmark
.

lt was used by the United States
Congress
from 1783 to 1784.

Since

October 15, 1966

it

has the status

of

National Historic

Landmark

.
Rondom het Maryland State House (State Circle) vind je leuke gezellige straatjes met kleine winkeltjes.



Around the

Maryland

State House

(

State Circle

) you find

cozy streets

with small shops.


In de Annapolis City
Marina
liggen voornamelijk plezierjachten.



In

the

Annapolis

City
Marina
you will find
mostly
yachts.
Rond de
haven
zijn vele gezellige cafés, restaurants en water activiteiten.



Around the
harbor
there are
lots of cafes,
restaurants
and water activities.
@MK