OCEAN CITY
BEZIENSWAARDIGHEDEN / HIGHLIGHTS


Bezienswaardigheden / tips Ocean City 2021:

1)
Ocean City
: Ocean City is een typisch Amerikaanse badplaats.
Hier vind je vele thrill attracties, je kunt hier T-shirts kopen met obscene slogans en heel veel drinken bij goedkope thema-bars. Het centrum van vertier ligt aan de 4 km lange promenade, die zich uitstrekt vanaf de inham naar 27th Street. Het strand is aantrekkelijk, maar je hebt hier veel te maken met luidruchtige tieners. Als je rust zoekt zijn de stranden ten noorden van de promenade veel rustiger.

2)

Assateague Island

: Ongeveer 16 km ten zuiden vanaf Ocean City ligt Assateague Island. Dit langwerpige, smalle eiland voor de kustgrens van Maryland-Virginia bestaat uit 60 km stil strand, naaldbossen en zoutmeren. Assateague State Park kent ruim 3 km fraai strand, aan de westkant van het eiland kun je met een kayak de zoutmeren van Sinepuxent Bay op. De rest van het deel dat bij Maryland hoort, bestaat uit een ruigere kuststrook, kampeerplaatsen en plaatsen waar terreinwagen mogen rijden (een vergunning is vereist). Dit deel valt onder de Assateague Island National Seashore. In het zuidelijke deel ligt het Virginia's Chincoteague National Wildlife refuge. (zie mijn website). Een bezoek aan dit park is niet gratis, je moet $ 25.00 per voertuig betalen en je kunt hier dan 7 dagen verblijven. Op zomerse weekenden kan het op Assateague heel druk zijn, vooral vanwege de nabijheid van Ocean City. Als dat je niet aanspreekt, is een verblijf in Berlin, 16 km landinwaarts, een goed alternatief. Tip: Een insectenspray tegen insecten is geen overbodige luxe, want je hebt in deze omgeving er erg veel last van.

3) Beste reistijd: Behalve in de weekenden is het in juni en september rustiger. Eind juni t/m augustus is het hoogseizoen waardoor het extreem druk kan zijn.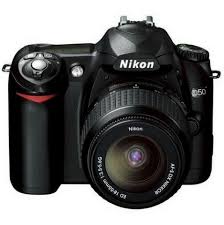 Highlights / tips Ocean City 2021:

1)
Ocean City
: Ocean City is where you'll experience the American seaside resort at its tackiest. Here you can take a spin in thrill rides, buy a T-shirt with obscene slogans and drink to excess at cheesy theme bars. The center of action is the 2.5 mile long boardwalk, which stretches from the inlet to 27th Street. The beach is attractive, but you'll have to contend with packs of noisy teenagers. If you are looking for a quiet area, the beaches north of the boardwalk are much quieter.

2)
Assateague Island
: About 10 miles (16 km) from Ocean City lies Assateague Island. This elongated, narrow island off the coastal border of Maryland-Virginia consists of 38 miles (60 km) of quiet beach, pine forests and salt lakes. Assateague State Park has over 1,9 miles (3 km) beautiful beaches on the west side of the island, you can also kayak in the salt lakes of Sinepuxent Bay. The rest of the part that belongs to Maryland consists of a rougher coastal strip, camping and places where off-road vehicles are allowed to drive (a permit is required). This part falls under the Assateague Island National Seashore. In the southern part lies the Virginia's Chincoteague National Wildlife refuge. (See my website). A visit to this park is not free, you have to pay $ 25.00 per vehicle and you can stay here for 7 days. On summer weekends it can be very busy at Assateague, especially because of the short distance of Ocean city. If that does not appeal to you, a stay in Berlin, 9 miles (16 km) inland, is a good alternative. Tip: A bug spray against insects is not a luxury, because there are a lot of insects in this environment.

3) Best time to travel: Except in the weekends, it is quieter in June and September. In late June to August is peak season so it can be extremely busy.


In Ocean City vind je prachtige lichtbruine stranden die zich eindeloos uitstrekken langs de talloze hotels. Hier vind je vele restaurants, arcades een kermis en vele andere attracties. Ocean City is geweldige badplaats als je van het strand houdt.
In

Ocean City

you will find beautiful

light brown

beaches that

stretch

endlessly

along

the numerous

hotels

.

Here you will find

many restaurants

,

arcades

a carnival

and many other attractions

.

Ocean

City is a

great

beach town

if you like

the beach

.


Lange stranden strekken zich eindeloos uit langs de talloze hotels op het schiereiland Ocean City.
Long light beaches stretch endlessy along the numerous hotels on the peninsula Ocean City.
De Ocean City promenade iets minder dan 3,5 km is een perfecte locatie om een fietstocht, een heerlijke wandeling of een rit met de tram te maken met de hele familie.
At just under three miles, the Ocean City, boardwalk is a perfect family bike ride, an invigorating walk or run, or a relaxing tram ride.




Een monument opgedragen aan alle brandweerlieden in de wereld.

A monument dedicated to the firefighters of the world.
Met attracties, arcades, artiesten en nog veel meer komt de boardwalk 's avonds en 's nachts tot leven.
At night the boardwalk comes to life with rides, arcades, performers and so much more.



Ter hoogte van Wicomico street vind je de pier rides oftewel de kermis.
At the height of Wicomico street you will find the pier rides or the fair.


Aan het eind van de pier heb je de gelegenheid om heerlijk van het uitzicht te genieten.
At the end of the pier, you have the opportunity to relax and enjoy the view.


Mooie vakantie huisjes in Ocean City.
Beautiful summer houses in Ocean City.

@MK