BROOKLYN


BEZIENSWAARDIGHEDEN / HIGHLIGHTS
Bezienswaardigheden / tips Brooklyn 2020:

1)
Brooklyn
: Brooklyn is een van de vijf stadsdelen (boroughs) van de Amerikaanse stad New York. Brooklyn kent een grote verscheidenheid en ademt historie. Overal kom je herinneringen tegen aan de Nederlanders die het in 1645 stichtten onder de naam Breukelen. Tegenwoordig staat Brooklyn flink in de belangstelling als een toeristische bestemming binnen New York. Dit komt mede vanwege het grote aanbod aan leuke restaurants en hotels.

2)
Dumbo
: Bezoek het gedeelte aan de linkerkant van de Brooklyn Bridge. Dit
deel van de wijk dat nu Dumbo (Down Under the Manhattan Bridge Overpass) heet, was vroeger de plek waar schepen aankwamen; de oude pakhuizen staan statig tussen de nieuwbouw van de laatste jaren. Dumbo ontwaakte een aantal jaar geleden uit haar vergane glorie en tegenwoordig dringen galerieën, restaurants en boetiekjes om een plek. Er wonen veel kunstenaars, waardoor er een geheel eigen sfeer hangt. Vanaf deze plek heb je ook een prachtig uitzicht op Manhattan en Jane's Carousel, deze wijk is momenteel erg trendy met vele goede restaurants.

3)
Brooklyn Heights
: Ook is een bezoek aan Brooklyn Heights met zijn prachtige elegante huizen zeer de moeite waard. Let op de Nederlandse straatnamen, zoals Middagh Street, Schemerhorn Street en Boerum Street. De Brooklyn Heights Promenade is een ook favoriete plek om te bezichtigen. Velen stoppen hier om foto's te nemen van de skyline van Lower Manhattan terwijl andere de promenade gebruiken om te relaxen, joggen of heerlijk te wandelen.

4)
Middagh Street
: Middagh Street was vroeger een van de mooiste straten van Brooklyn Heights. Er stonden allemaal statige huizen met een houten frame in Federale stijl. Het huis op Middagh Street 24 is daar een voorbeeld van. Het werd gebouwd in 1824 en is het oudste huis van Brooklyn. (dit huis is niet open voor publiek).

5)
Williamsburg
: Dit gedeelte van Brooklyn wordt vooral bewoond door mensen van Joodse afkomst en mensen uit de zwarte gemeenschap. Deze wijk is onlangs ontdekt door de hippe incrowd. Deze nieuwe bewoners zorgen ervoor dat er steeds meer nieuwe clubs, bars, galeries en restaurants bij komen. Inmiddels zijn Bedford Avenue en North 6th Street zo hot en trendy dat veel inwoners van Manhattan er op zaterdagavond de rivier voor oversteken. Williamsburg wordt vergeleken met het Greenwich Village van de jaren vijftig. Een zeer leuk gedeelte binnen Brooklyn om te bezoeken.

6)
Prospect Park
: Zuidelijker in Brooklyn ligt Prospect Park. Bij de hoofdingang bij Grand Army staan een triomfboog en een monument voor president John Kennedy. Het is een groene oase waar je heerlijk kunt wandelen, kanoën of fietsen. Ernaast vind je het imposante Brooklyn Museum en de prachtige Brooklyn Botanical Gardens. Ook is hier een dierentuin de Prospect Park zoo gevestigd. Ideaal om deze bezoeken te combineren. De toegang tot het park is gratis.

7)
Brooklyn Botanical Garden
: De Botanical Garden is een rustpunt van 21 hectare, tussen het razende verkeer op de Grand Army Plaza. De tuin, die voor het eerst voor het publiek opende in 1910, is een levend museum met inmiddels meer dan 13.000 verschillende plantensoorten uit de hele wereld. In de Cranford Rose Garden staan ruim duizend rozenvariëteiten. De fraaie Cherry Esplanade trekt in mei, als de kersen bloeien, veel bezoekers en de Japanse tuin is een van de mooiste van het land. Trek hier ongeveer twee a drie uur voor uit. Kijk voor de openingstijden op de website die varieren per seizoen. Een ticket voor een volwassen kost $ 15,00.

8)
Brooklyn Museum
: Het Brooklyn Museum is een van de oudste musea van het land. Het museum bezit een goede collectie oude kunst uit Egypte, Griekenland, Rome en het Midden-Oosten. Ook de afdelingen Afrika,Grote Oceaan en Amerika bevatten schitterende collecties. De collectie toegepaste kunsten, kleding en textiel omvat een 17e-eeuwse Nederlandse boerderij. De vaste collectie is zeker een bezoek waard, maar vooral de tijdelijke tentoonstellingen trekken veel bezoekers naar dit imposante gebouw. Net als in het Metropolitan Museum is het ook hier onmogelijk alles in een dag te zien. Een ticket voor een volwassen kost $ 16,00.

9)
Coney Island
: Coney Island is een van de parels van New York. Het schiereiland heeft echter zware tijden doorgemaakt. In 2000 raakte het zijn historische achtbaan Thunderbolt en het Kensington Hotel kwijt en raakte het in verval. Vandaag de dag vind je nog vele kermis attracties en het New York Aquarium trekt nog altijd heel veel bezoekers. De
Mermaid Parade
, een festival ter ere van de zonnewende, is erg leuk om bij te wonen. Deze vindt dit jaar plaats op 20 juni.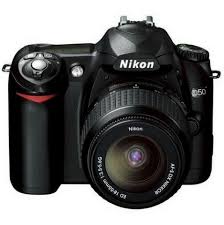 Highlights / tips Brooklyn 2020:

1)
Brooklyn
:
Brooklyn
is one of the
five boroughs
of the
of New
York. Brooklyn has a wide variety and breathes history. Everywhere you find memories of the Dutch who founded it and named it Breukelen (Brooklyn) in 1645.
Nowadays Brooklyn is in the spotlight as a tourist destination within New York. This is partly due to the large selection of nice restaurants and hotels.

2)

Dumbo

: Visit the section on the left of the Brooklyn Bridge. This part of the neighborhood that is now called Dumbo (Down Under the Manhattan Bridge Overpass), used to be the place where ships arrived. The old warehouses stand stately between the new buildings of recent years. A few years ago Dumbo woke up from its past glory and nowadays galleries, restaurants and boutiques would like to settle here. Many artists live here, giving it a unique atmosphere. From this spot you also have a beautiful view of Manhattan and Jane's Carousel, this neighborhood is currently very trendy with many good restaurants.
3)

Brooklyn Heights

: A visit to Brooklyn Heights with its beautiful elegant houses is also worthwhile. Note the Dutch street names such as Middagh Street, Schemerhorn Street and Boerum Street. The Brooklyn Heights Promenade is also a favorite place to visit. Many stop here to take pictures of the Lower Manhattan skyline while others use the boardwalk to relax, jog or enjoy a nice walk.

4)

Middagh Street

: Middagh Street used to be one of the nicest streets in Brooklyn Heights. There were all stately houses with a wooden frame in Federal style. The house on Middagh Street 24 is an example of this. It was built in 1824 and is the oldest house in Brooklyn (this house is not open to the public).

5)

Williamsburg

: This part of Brooklyn is mainly inhabited by people of Jewish descent and people from the black community. This neighborhood was recently discovered by the hip incrowd. These new residents ensure that more and more new clubs, bars, galleries and restaurants are launched. Meanwhile, Bedford Avenue and North 6th Street are so hot and trendy that many Manhattan residents cross the river on Saturday night. Williamsburg is compared to the Greenwich Vilage of the fifties. In Brooklyn, this is a very nice area to visit.

6)

Prospect Park

: Further south in Brooklyn lies Prospect Park. At the main entrance of the Grand Army stands a triumphal arch and a monument to President John Kennedy. It is a green oasis where you can hike, canoe or bike. Next to it you will find the impressive Brooklyn Museum and the beautiful Brooklyn Botanical Gardens. The Prospect Park zoo is also located here. Ideal to combine these visits. Access to the park is free.

7)
Brooklyn Botanical Garden
: The Botanical Garden is a resting place of 21 hectares, between the roaring traffic on Grand Army Plaza. The garden, which first opened to the public in 1910, is a living museum with now more than 13,000 different plant species from around the world. There are more than a thousand rose varieties in the Cranford Rose Garden. The beautiful Cherry Esplanade attracts many visitors in May when the cherries bloom and the Japanese garden is one of the most beautiful in the country. You need two to three hours to see everything. The opening hours varies per season please check the website. An adult ticket costs $ 15.00.

8)
Brooklyn Museum
: The Brooklyn Museum is one of the oldest museums in the country. The museum has a good collection of ancient art from Egypt, Greece, Rome and the Middle East. Also, the Africa, Pacific Ocean and America departments have beautiful collections. The applied arts, clothing and textile collection includes a 17th-century Dutch farm. The permanent collection is certainly worth a visit, but especially the temporary exhibitions attracts many visitors to this impressive building. Just like in the Metropolitan Museum, it is impossible to see everything in one day. An adult ticket costs $ 16.00.

9)
Coney Island
: Coney Island is one of the jewels of New York. However, the peninsula has gone through tough times. In 2000, it lost its historic roller coaster Thunderbolt and the Kensington Hotel and fell into disrepair. Today you will find many fairground attractions and the New York Aquarium still attracts many visitors. The
Mermaid Parade
, a festival in honor of the solstice is great to attend. This will take place on June 20th this year
.
De Brooklyn Bridge is een opmerkelijke staaltje van 19e-eeuwse bouwkunst, de eerste stalen hangbrug ter wereld.
De in 1883 gebouwde Brooklyn Bridge is 1825 meter lang en de grootste overspanning is 486 meter.
Een wandeling over de Brooklyn Bridge biedt een fraai uitzicht over Lower Manhattan en New York Harbor.

The Brooklyn Bridge is a remarkable example of 19th-century architecture, the first steel suspension bridge in the world. The Brooklyn Bridge was built in 1883 and is 1825 meters long, and the largest span is 486 meters. A walk over the Brooklyn Bridge offers a beautiful view of Lower Manhattan and New York Harbor.
Aan het einde van
Brooklyn Bridge
ligt Pier 1, ook stopt hier de watertaxi. Pier
1 in
Brooklyn Bridge
Park bevat
twee grote
grasvelden,
Bridge View
gazon
en
Harbor View
gazon
, een speeltuin
aan de noordelijke rand
met speeltoestellen
voor jongere
kinderen en een
boulevard. In de toekomst zullen er meerdere pieren toegankelijk zijn voor het publiek (zie
film
).
At the end of the
Brooklyn Bridge
you will find Pier 1, also the watertaxi stops here. Pier 1 in
Brooklyn Bridge
Park includes two large lawns, Bridge View Lawn and Harbor View Lawn, a playground at the northern edge with play equipment for younger children, a waterfront and a promenade.
In the future
there will be several
piers
accessible to the
public (see
film
).




Het River Café onderaan de toren van de brug, heeft waarschijnlijk het meest unieke uitzicht van alle restaurants in New York (hierboven op de foto).

The River Café at the bottom of the bridge tower, probably has the most unique view of all New York restaurants (above on the photo).


Aan de old Fulton Street kun je heerlijk een bak koffie halen bij de Starbucks en lekker buiten op het terras zitten.

On the old Fulton Street you can enjoy a cup of coffee at the Starbucks and sit outside on the terrace.


Net onder de brug aan je linkerkant ligt de wijk
Dumbo
. Dumbo is de afkorting voor Down Under the Manhattan Bridge Overpass (zie
film
).

Just below the bridge on your left lies the
Dumbo
neighborhood. Dumbo is the abbrevation for Down Under the Manhattan Bridge Overpass (see
film
).


Een ontwikkelaar heeft de Dumbo wijk geschapen door de pakhuizen te verhuren aan kunstenaars en musici. Vanaf Dumbo heb je ook een prachtig
uitzicht
op Manhattan en Jan's Carousel.

A developer has created the Dumbo neighborhood by renting the warehouses to artists and musicians. From Dumbo you also have a beautiful
view
of Manhattan and Jan's Carousel.




Vanaf Washington Street heb je een prachtig uitzicht op de Manhattan Bridge.

From Washington Street you have a beautiful view of the Manhattan Bridge.




Vanaf de Old Pier 1 heb je een prachtig
uitzicht
op Lower Manhattan en Seaport.

From the Old Pier 1 you have a beautiful
view
on Lower Manhattan and Seaport.


De Brooklyn Heights Promenade is een favoriete plek om te bezichtigen.
Velen stoppen hier om foto's te maken van de skyline van lower Manhattan terwijl anderen de promenade gebruiken om te relaxen, joggen of wandelen.
The Brooklyn Heights Promenade is a favorite place to visit.
Many people
stop
here to
take
pictures
of
the skyline of
lower Manhattan
while others
use
the boardwalk
to relax
, jogging
or walking
.


Vanaf de Brooklyn Heights Promenade heb je een schitterend
uitzicht
over New York Harbor, het Vrijheidsbeeld, de skyline van Manhattan en de indrukwekkende Brooklyn Bridge.
From the Brooklyn Heights Promenade you have a magnificent
view
of New York Harbor, the Statue of Liberty, the Manhattan skyline and the impressive Brooklyn Bridge.


Brooklyn Heights
kreeg in 1965 de beschermde status van historische wijk, de eerste in New York.


Brooklyn Heights
received the protected status of historic district in 1965, the first in New York.


De romantische promenade, de lommerrijke straten en oude huizen maken het tot een geweldig gebied om in rond te dwalen (zie
film
).

The romantic promenade, the leafy streets and old houses make it a great area to walk (see
film
).

Montague street in Brooklyn Heights. In deze straat vind je leuke winkels en eetgelegenheden.
Montague Street in Brooklyn Heights. In this street you will find great shopping and dining.

@MK nnnnn