GEORGETOWN
BEZIENSWAARDIGHEDEN / HIGHLIGHTS


Bezienswaardigheden / tips Georgetown 2021:

1)
Historisch Georgetown
: Al sinds het begin van de 19e eeuw biedt Georgetown onderdak aan Washingtons sociale en diplomatieke scene. Langs de met bakstenen ingelegde trottoirs staan historische huizen in Georgian en federale stijl, en nette rijtjeshuizen uit het victoriaanse tijdperk. Wat leuk is om te weten is dat eind april of begin mei zijn er huis en tuindagen en kun je binnen een kijkje nemen. Het oudste gebouw in het district,
Old Stone House
uit 1765, is een momentopname van het leven van de koloniale middenklasse. Heuvelop staat
Dumbarton Oaks
, een huis in de federale stijl van de jaren 1920, waar in 1944 diplomaten bij elkaar kwamen om de Verenigde Naties op te richten. De aangelegde tuinen vormen een echt hoogtepunt.

2)

Washington

Harbor

: Dit is een recent winkelcomplex langs de Potomac, met een interessante architectuur, fonteinen en voldoende luxe winkels. De jachthaven waar de cruisers aangemeerd zijn trekt op zomeravonden massa's volk. In de wintermaanden is er een schaatsbaan. Ook zijn hier talloze bars dat veel jong publiek aantrekt.

3)
Georgetown Waterfront Park
: Naast Washington Harbor ligt het Georgetown Waterfront Park. Vanaf hier heb je een prachtig uitzicht op de Potomac rivier en Theodore Roosevelt Island. Hier vind je rust en kun je de mooie zonsondergang bekijken.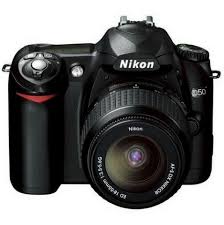 Highlights / tips Georgetown 2021:

1)
Historic Georgetown
: Georgetown has been home to Washington's social and diplomatic scene since the beginning of the 19th century. Along the brick-paved sidewalks are historic Georgian and federal-style houses, and neat rows of houses from the Victorian era. What is nice to know is that in late April or early May there are house and garden days and you can take a look inside. The oldest building in the district,
Old Stone House
from 1765, is a snapshot of the life of the colonial middle class. Up hill stands
Dumbarton Oaks
, a house in the federal style of the 1920s, where diplomats came together to creat the United Nations in 1944. The landscpaed gardens are really the highlight.
2)
Washington
Harbor
:

This

is a recent

shopping

center

along

the

Potomac

,

with interesting architecture

,

fountains and

plenty of

luxury shops

.

The

marina where the

cruise ships

docked

attracts

masses of people during the summer evenings. In the winter months there is a skating rink.

Also,

here are

numerous bars

that attracts

many

young people.

3)
Georgetown Waterfront Park
:

Next to

Washington

Harbor is

the

Georgetown

Waterfront Park

.

From

here you have

a

beautiful view of the

Potomac

River

and

Theodore

Roosevelt

Island

.

Here you will find

rest and

you can watch the

beautiful

sunset

.
Het
Watergatecomplex, op 17 juni 1972 vond een inbraak plaats in het hoofdkantoor van de Democraten dat gevestigd was in het complex. De arrestatie van de inbrekers was het begin van het Watergate schandaal dat uiteindelijk tot het aftreden van president Richard Nixon leidde.
The
Watergate
complex,
on
June 17, 1972
a burglary
took
place
at the headquarters of
the Democrats
that
was located
in the complex.
The arrest of the
burglars
was the beginning of
the Watergate
scandal that
eventually led to the
resignation of President
Richard
Nixon.
Georgetown is een gezellige studenten wijk in Washington DC.
Georgetown is a

lively student

district

in Washington

DC

.


Bij de Potomac rivier vind je gezellige
restaurants en winkeltjes
. Vanaf hier vertrekt de watertaxi en Ferry.

At the Potomac River you can find cosy
restaurants and shops
. From here, leaves the water taxi and Ferry.
Georgetown
Waterfront Park
is een prachtig
multi-use
stedelijke
park
dat zich uitstrekt langs
de
Potomac
waterkant
in

Washington

,

DC

.

Het park

strekt zich uit tussen

de

Washington

Harbour

complex bij

Key Bridge

, de toetreding tot

360 KM

openbare

park

langs de rivier de

Potomac

,

die zich uitstrekt naar

Mount Vernon

,

Virginia

naar Cumberland

,

Maryland

.

Georgetown

Waterfront Park

werd

in de zomer van

2011

voltooid.

Georgetown

Waterfront Park

a beautiful multi-use urban park that stretches along the
Potomac waterfront
in Washington, DC. The park stretches between the Washington Harbour complex to Key Bridge, joining 225 miles of public parkland along the Potomac River, stretching from Mount Vernon, Virginia to Cumberland, Maryland. Georgetown Waterfront Park was completed in the summer of 2011.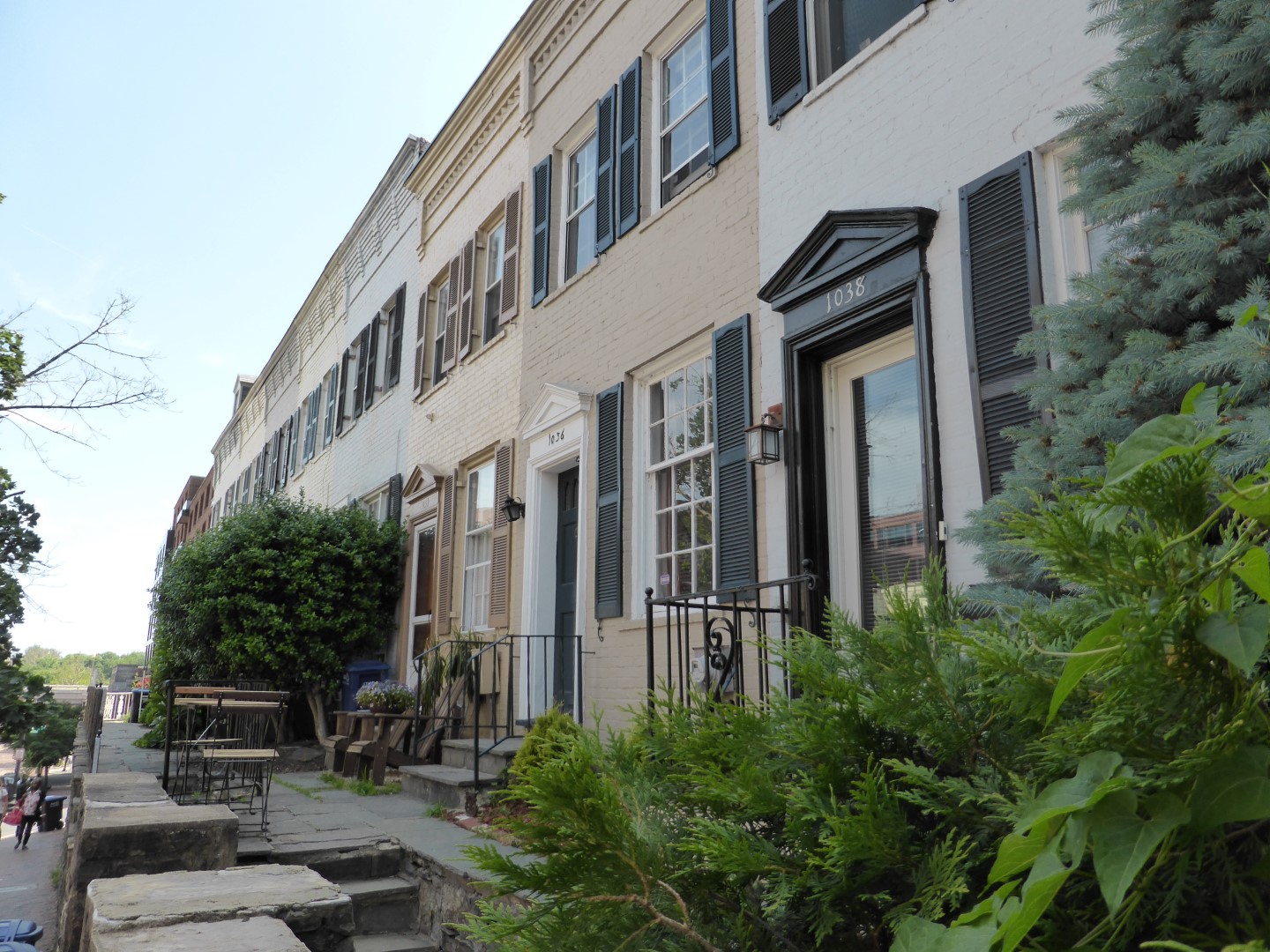 Georgetown werd in 1751 gesticht en is daarmee 40 jaar ouder dan de hoofdstad zelf.



Georgetown

was

founded

in 1751

and is

40 years

older than

the capital itself.




Tegenwoordig is het een van de duurste delen van de stad vanwege de nabijheid van het centrum en de historische architectuur van de huizen.



Nowadays it is one

of the most expensive

parts of

the city because of

its proximity to

downtown and the

historic architecture

of the houses.
Gezellige restaurants en straatjes in Georgetown. Georgetown straalt nog altijd veel rust uit en heeft een heel eigen sfeer.



Cozy restaurants

and

streets

in Georgetown.

Georgetown

still reflects

a lot of rest

and has

a unique

atmosphere.


M street en Wisconsin Avenue zijn de belangrijkste winkelstraten in Georgetown.

M

Street and

Wisconsin Avenue are

the

main shopping streets in

Georgetown.
Je vindt er een grote verscheidenheid aan winkels en restaurants.



You'll find a

wide variety of shops
and restaurants.




Langs N street staan veel oude gebouwen, waaronder een rij 18de-eeuwse huizen in Federal-stijl en een paar fraaie Victoriaanse stadshuizen. Jackie Kennedy woonde na de dood van haar man John F Kennedy een jaar op nummer 3017, het Thomas Beall House.

Along N street are many old buildings, including a row of 18th-century houses in Federal-style and some fine Victorian town houses. At number 301, Jackie Kennedy lived a year in the Thomas Beall House, after the death of her husband John F Kennedy.
Langs de oevers van het 296 km lange Chesapeake and Ohio Canal (achter M street), gegraven in 1828 tussen Georgetown en Cumberland, Maryland, staan nog meer huizen in Federalstijl.

Along the shores of the 185 miles long Chesapeake and Ohio Canal (behind M street), dug in 1828 between Georgetown and Cumberland, Maryland, are still more homes in Federal style.
Het kanaal met zijn ingenieuze systeem van sluizen, aquaducten en tunnels, raakte in ongebruik toen in de 19de eeuw de spoorwegen werden aangelegd. Het is nu een beschermd nationaal park met veel mogelijkheden voor reacreatie. Het pad langs het kanaal is in trek bij wandelaars en fietsers.

The channel with its ingenious system of locks, aqueducts and tunnels, fell into disuse when the railways were built in the 19th century. It is now a protected national park with many opportunities for reacreatie. The path along the canal is popular with walkers and cyclists.

MK