MANCHESTER


BEZIENSWAARDIGHEDEN/HIGHLIGHTS
Bezienswaardigheden / tips Manchester 2021
:
1)
Equinox Skyline Drive
:
Geniet van de rit langs de Equinox Skyline Drive
, dit is een tolweg met een panoramisch uitzicht op het landschap vanaf de top van Mount Equinox. De weg is 8,3 km lang en is geopend van 27 mei t/m 31 oktober en de openingstijden zijn vanaf 9.00 tot 16.00 uur. De tol is $ 20,00 per auto je kunt het vergelijken met de entree prijzen van een nationaal park. Hou wel de weer condities in de gaten want bij slecht weer sluit men de weg af.

2)
Lye Brook Trail
:
De Lye Brook watervallen brengt je naar vele interessante plekken. De Lye Brook watervallen zijn de grootste watervallen van Vermont. De trail er naar toe is ongeveer 6,8 km lang en ligt ongeveer 10 minuten vanaf Manchester center. Wandelschoenen zijn aan te raden en het kan hier behoorlijk glad zijn. Trek hier ongeveer een halve dag voor uit.

3)
Hildene
: Een bezoekje aan Hildene is zeker de moeite waard. Hildene is een 24 kamers tellend herenhuis in neogeorgian stijl, gebouwd door Robert Lincoln (1843-1926), de zoon van president Abraham Lincoln (zie uitgebreid informatie op mijn
website
).

4)
Prospect Rock
: Ongeveer 6 minuten rijden vanaf Manchester centrum ligt Prospect Rock
. Op Prospect Rock is een mooie trail
(wandel gelegenheid) uitgezet die ongeveer 5,6 km lang is (heen en terug). De wandeling brengt je naar de top van de berg en geeft je een prachtig uitzicht op de Manchester vallei.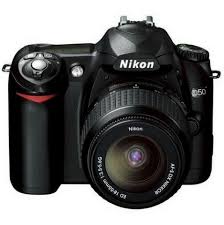 Highlights / tips Manchester 2021
:
1)
Equinox Skyline Drive
:

Enjoy the ride

along

the Equinox Skyline Drive
, this is a

toll road

with panoramic

views of the countryside

from the top of

Mount Equinox

.

The road is

8.3

km (5.2 miles) long

and is open from

May 27

till

October 31 and

the

hours are

from

9.00

to 16.00.

The toll

is

$ 20.00

per

car

you can compare it

with

the entrance fees

of a national park

.

But keep an

eye on the

weather

conditions,

because when the

weather

is bad they will

close the

road.

2)

Lye Brook Trail

: The Lye Brook Trail leads to many interesting places. The Lye Brook Falls are one of Vermonts tallest Falls. The trail is about 6,8 km (4,3 miles) and is located about 10 minutes from Manchester downtown. Wa

lking shoes are

recommended

and

can be quite

slippery

here. You need half a day to see it all.

3)

Hildene

: A

visit to Hildene

is definitely

worth it.

Hildene

is a

24-room

mansion in

neogeorgian

style

,

built by Robert

Lincoln (

1843-1926

) the son

of President

Abraham Lincoln

(check my

website

for more information).

4)

Prospect Rock

:

About 6 minutes drive

from Manchester

city center you will find Prospect Rock

.

On

Prospect

Rock a

beautiful trail

is plotted (

hiking opportunities

)

which is about 5,6

km long

(3.5 miles round trip

)

.

The trail

takes you to the

top of the mountain

and gives you a

beautiful view of the

Manchester valley.


_________________________________________________________________________________

WINKELEN/SHOPPING




Winkelen in Manchester 2021:

1)
Manchester Designer Outlets
: Bijna het hele centrum van Manchester is gevuld met designer outlets. Je vind hier de bekendste merken zoals Ralph Lauren, Armani, Ann Taylor, Uggs en vele andere bekende merken. Er is voldoende aanbod als je van winkelen houdt.

2)
Orvis
: Een bezoek aan Orvis is een aanrader.

Orvis is een

familiebedrijf

detail

en

postorder-

bedrijf

gespecialiseerd in high

-end

vissen, jagen

en sportartikelen

.

Door Charles F. Orvis in 1856 o

pgericht in

Manchester

,

Vermont die was begonnen met het verkopen van visgerei en

is het oudste

postorderbedrijf

in

de Verenigde

Staten. Orvis is gevestigd aan Route 7A, 4382 Main Street.




Shopping in Manchester 2021:

1)
Manchester Designer Outlets
:

Almost

the whole

Manchester city center

is filled with

designer outlets

.

You can find

the best known brands

such as Ralph Lauren

, Armani,

Ann Taylor,

Uggs

and

many

other famous brands.

There is

enough choice

if you like

shopping.

2)
Orvis
: V

isiting

Orvis

is a must

.
Orvis is a family-owned retail and mail-order business specializing in high-end fly fishing, hunting and sporting goods. Founded in Manchester, Vermont, in 1856 by Charles F. Orvis to sell fishing tackle, it is the oldest mail-order retailer in the United States. Orvis is located at

Route 7A, 4382 Main Street

.
In het midden van een schilderachtige dal in Vermont, midden in de Green Mountains, ligt het charmante Manchester Village. Manchester bestaat uit drie verschillende gemeenten: Manchester Depot, Manchester Center, de winkelcentra van New England, en Manchester Village.
In the middle of

a picturesque

valley

in Vermont

, surrounded by

the Green Mountains

,

lies the charming

Manchester Village

. Manchester has three different municipalities: Manchester Depot, Manchester Center, the shopping center of New England and Manchester Village.
Deze vormen tezamen een pittoreske
bestemming
, omgeven door bergen, het kenmerk van Zuid-Vermont.
These together form a picturesque
destination
, surrounded by mountains and is the hallmark of Southern Vermont.
Manchester
is al sinds de 19de eeuw een populair
vakantieoord
, toen rijke stedelingen naar de bergen kwamen om aan de zomerhitte te ontsnappen.
Manchester
has been a popular holiday
destination
since the 19th century when wealthy urbanites escaped to the mountains during the summer heat.
Veel mensen gaan op koopjesjacht in de
winkelfilialen
van beroemde kledingontwerpers.

Many people go hunting for bargains in the
store branches
of the famous clothing designers.
De marmeren trottoirs, geflankeerd door oude bomen, het gerestaureerde
Equinox resort
(foto hierboven) en een aantal statige huizen herinneren aan die tijd.
The marble sidewalks are flanked by old trees, the restored
Equinox Resort
(picture above) and a number of stately homes recall that time.




Wij verbleven in het prachtige en gezellige
Palmer House
. Een
Resort Motel
met allerlei voorzieningen.
We
stayed at
the beautiful and
cozy
Palmer House
.
A
Resort Motel
with

many different
amenities.




De Palmer House heeft een
landgoed
van 89,031 vierkante meter met verschillende voorzieningen zoals een binnen en buiten zwembad, jacuzzi en tennis en golf velden.



The

Palmer

House has

an
estate
of

22 acre

with

various

amenities such as

an indoor, outdoor

pool, jacuzzi

and

tennis and golf

fields.

@MK