CLEARWATER BEACH
BEZIENSWAARDIGHEDEN / HIGHLIGHTS


Bezienswaardigheden / tips Clearwater Beach 2021:

1)
Pier 60
: Bezoek Pier 60.

Elke avond twee uur voor zonsondergang en twee uur na zonsondergang komen er allerlei muzikanten bij elkaar en maken er een festival van. Op de pier zelf worden artikelen verkocht door lokale mensen, zoals sieraden, kaarsen en andere cadeau-artikelen. Het is dan heel erg gezellig bij de Pier. Als je de pier oploopt kun je tot aan de helft van de pier doorlopen. Het laatste stukje moet je $ 1,00 per persoon betalen. Dit komt vanwege de wildgroei van vissers en de opbrengst wordt ook gebruikt voor het onderhoud van de pier.
2)
Clearwater Marine Aquarium
: Een bezoek aan het Clearwater Marine Aquarium is een aanrader vanwege de vele zeedieren die er na een ziekte of ongeluk weer bovenop worden geholpen. Dit is geen commerciele organisatie en het geld wordt gebruikt voor onderzoek en de gewonden en zieken dieren er weer bovenop te helpen. Een ticket voor een volwassen kost $ 29,95 en een ticket voor een kind bedraagt $ 24,95 (onder de 2 jaar gratis).



3) Tenzij je van drukte houdt zou ik niet op zaterdag en zondag naar Clearwater Beach gaan. De stranden zijn overvol en er is weinig plek. Dus vermijd de weekenden!

4) Deze tip geldt voor alle stranden in Florida, koop bij de Wallmart ligstoelen van 20 USD per persoon. Een parasol is ook raadzaam omdat de zon erg scherp is in Florida. Dan ben je eenmalig rond de 60 USD kwijt maar kun je de hele vakantie op de public beaches gaan liggen op je eigen stoelen. Je kunt ook stoelen met een Cabana huren maar dan ben je $ 30,00 per dag kwijt. Je winst haal je er zo uit als je bij de Wallmart de ligstoelen aanschaft.

5)
Little Toot Dolphin Advenure
: Clearwater Beach staat voornamelijk bekend om zijn water activiteiten en boottochten. Er zijn genoeg organisaties die leuke tochten aanbieden maar wat zeker een aanrader is om een dolfijn tour te doen. Wij vonden Little Toot Dolphin Adventure
de moeite waard.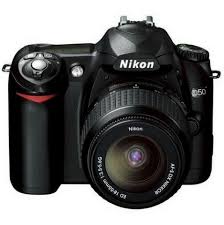 Highlights / tips Clearwater Beach 2021:

1)
Pier 60
: Visit Pier 60.

Every night

two

hours before sunset

and two hours

after sunset

all kinds of

musicians come together

and create a great

festival

.

On the pier itself is a nightly display of goods sold by local artisans such as jewelry, candles, and other gift items.

It is

very

cozy

at the Pier around this time of hour.

You can walk

up

the pier

half way

.

On t

he last part of the pier

you have to

pay

$ 1.00

per person

.

This is due to

the

overgrowth

of

fishermen and the revenue is also used for the maintenance of the pier.
2)
Clearwater Marine Aquarium
: A visit to the Clearwater Marine Aquarium is highly recommended because of the many sea animlas that are helped after an illness or accident. This is not a commercial organization and the money is used for research and to help the wounded and sick animals to recover. A ticket for an adult costs $ 29.95 and a ticket for a child costs $ 24.95 (under 2 years free).
3) Unless

you like crowds

I would not

go to Clearwater Beach

on Saturday and Sunday

.

The beaches

are crowded

and there is little

place

.

So avoid the

weekends!



4)

This tip

applies to all

beaches in Florida

but buy

chairs

of

20 USD

per person at the Wallmart.

An umbrella

is also advisable

because

the

sun is very

sharp

in Florida.

It will cost you total

60

USD once

but

you can

lie down on your own chairs

the whole holiday

on

the

public

beaches

.

You can also

rent

chairs

with

a

Cabana

but

it will cost

you $

30.00

per day.

You will have profits if you purchase the sun loungers at Wallmart instead of renting chairs every day.

5)
Little Toot Dolphin Adventure
:

Clearwater

Beach

is best known

for its water

activities and boat tours.

There are plenty of

organizations that offer

fun/water tours

but I recommend

definitely

a dolphin

tour.

We

found Little Toot Dolphin Adventure
worthwhile.
___________________________________________________________________________________

WINKELEN / SHOPPING




Winkelen in Clearwater Beach 2021:

1)
Clearwater Beach Shopping
: Op Mandalay Avenue vanaf de rotonde tot aan Baymont street vind je vele leuke winkels en restaurants. Het aanbod van winkels is niet enorm maar je vind er wel leuke kleine boetiekjes.

2)
Westfield Countryside Mall
: Rond Clearwater Beach heb je twee grote winkel centra. De bekendste is de
Westfield Countryside Mall die
ligt 15 km (20 minuten met de auto) vanaf Clearwater Beach. Hier vind je alle bekende grote warenhuizen zoals Macy's, Dillards, JCP, Sears en vele andere bekende winkels.

3)
Clearwater Mall
:
Een goed alternatief is de Clearwater Mall.
Deze Mall ligt slechts 10 km (15 minuten met de auto) vanaf Clearwater Beach en heeft 250 winkels.




Shopping in Clearwater Beach 2021:

1)
Clearwater Beach Shopping
: From the roundabout on

Mandalay

Avenue

to

Baymont

street

you will find

many nice shops

and restaurants.

The range of shops

is not huge but

you will find

there

nice

little boutiques.



2)
Westfield Countryside Mall
:
A

round

Clearwater Beach

, you have two

major shopping centers.

The best known is the
Westfield Countryside Mall that lies
1o miles

(20 minutes

by car)

from

Clearwater Beach.

Here you will find

all the famous

department stores

such as

Macy's,

Dillards

,

JCP

,

Sears and

many

other well-known

stores.



3)
Clearwater Mall
: A

good alternative is

the Clearwater Mall.
This
mall
is only 6 miles
(15 minutes
by car)
from
Clearwater Beach and
has 250
stores.
Clearwater
ligt op een schiereiland tussen Tampabaai en de Golf van Mexico, waarbij
Clearwater Beach
van de rest van de stad gescheiden wordt door Clearwater Harbor (
uitzicht
vanaf ons hotel zie
film
).
Clearwater
is located on a peninsula between Tampa Bay and the Gulf of Mexico, with
Clearwater Beach
separated from the rest of the city by Clearwater Harbor (
view
from our hotel see
film
).
Clearwater Beach
ligt op ongeveer 30 km van Tampa International Airport en 40 km vanaf het centrum van Tampa.
Clearwater Beach
is approximately 20 miles (30 km) from Tampa International Airport and 25 miles (40 km) from downtown Tampa.
Hotels en Bars domineren de waterkant, maar
Clearwater Beach
bezit nog enig karakter.
Hotels
and
shops
dominate the
waterfront but
Clearwater Beach
still has
some
character.
Clearwater
Beach
heeft een van
de beste
stranden in
Florida.

Het brede
zandstrand
is indrukwekkend en er zijn goede watersportfaciliteiten.
Clearwater Beach
has one of the top rated beaches in Florida.

The wide
sandy beach
is impressive

and there are good

water

sports facilities

.


Dit levendige
badplaats
is de eerste van een reeks
vakantieplaatsen
die helemaal tot aan Tampa Bay loopt.



This lively
seaside resort
is
the
first
of
a number of
holiday resorts
that runs

all the way to

Tampa Bay

.


Naast het liggen in het witte zand en zwemmen in het heldere water worden er ook veel activiteiten aangeboden zoals vissen, zeilen op een zeilboot, kajaken, jet ski-verhuur, dolfijnen en zonsondergang tours, parasailing en nog veel meer.

Besides laying in the white sand and swimming in the clear water there are also many activities offered such as fishing, sail boat, kayak, and jet ski rentals, dolphin and sunset tours, parasailing and more.




De wateren rond Clearwater Beach zitten vol met dolfijnen. Als je in Clearwater Beach bent boek een dolfijnen tour. Gegarandeerd dat je er altijd een aantal ziet.



The waters around

Clearwater Beach

are filled

with dolphins.

If you're in

Clearwater Beach

book

a

dolphin tour

.

Guaranteed that you

will always

see a number of dolphins

.




Er is genoeg aanbod van organisaties om dolfijnen te bekijken. De bekendste zijn
Little Toot Dolphin Adventure
en
Clearwater Dolphin-Watching tour
.

Wij hadden gekozen voor de Little Toot Dolphin Aventure tour dat zeker een aanrader is.



There

is enough variety

of organizations to

see

dolphins.

The best known are
Little Toot
Dolphin Adventure
and
Clearwater Dolphin-Watching tour
.
We

chose the

Little Toot

Dolphin Adventure

tour

that is definitely

recommended

.




Elke dag wordt er verse vis gevangen en verkocht in de vis restaurants.



Every day

fresh fish is caught

and

sold

to the

fish

restaurants.


Pier 60
is één

van

Tampa

Bay's

beste toeristische attractie

.

Naast het feit dat

een geweldige plek

is

om te vissen

of gewoon

overdag te

ontspannen verandert
Pier 60
in een
dagelijkse
festival
twee uur
voor en na zonsondergang.
Pier 60
is one of Tampa Bay's best tourist attractions. In addition to being a great place to fish or just relax during the day,
Pier 60
turns into a daily festival of sorts two hours before sunset and two hours after.




Aan het einde van de
pier
wordt er volop gevist. De
pelikanen
en witte reigers hopen op een stukje vis die hier wordt gevangen (bekijk hier een leuk
filmpje
van een pelikaan die zichzelf aan het wassen is).

There is plenty of fishing at the end of the
pier
. The
pelicans
and white herons hope for a piece of fish that is caught here (Watch here a nice
video
of a pelican who is washing himself).
Als het weer het toelaat komt

de lokale bevolking en

de

toeristen

hier bij elkaar

om

ambachtslieden

,

straatartiesten

en muzikanten

en een van de beste zonsondergangen te be

kijken

.

Als je op zoek

bent naar een

grote familie

-

vriendelijke

plaats op het strand

is

dit

echt een van de

top

toeristische
attracties
van Tampa Bay.



Weather permitting, locals and tourists alike can gather to watch artisans, street performers and musicians as they view one of the best sunsets on the gulf beaches. If you're looking for great family-friendly places on the beach, this is truly one of the top Tampa Bay tourist
attractions
for that.



De zonsondergang is adembenemend mooi vanaf het strand van Clearwater Beach.



The

sunset is

breathtaking

from

the beach in

Clearwater Beach

.

@MK