THE KANCAMAGUS HIGHWAY


BEZIENSWAARDIGHEDEN / HIGHLIGHTS




Bezienswaardigheden / tips Kancamagus Highway 2021:

1)
De Kancamagus Highway
: De Kancamagus Highway, ook bekend als
State Route 112
, loopt dwars door het zuidelijke deel van het White Mountain National Forest. Deze 55 km lange weg, uitgeroepen tot een van de mooiste routes in heel New England, werd in 1959 opengesteld voor het verkeer tussen de plaatsjes Conway en Lincoln. De weg werd speciaal aangelegd met het oog op de mooie plekjes in dit landschap. Een rit over deze weg is zeker de moeite waard.

2) Uitkijkposten: Bij de talloze uitkijkposten zijn parkeerplaatsen aangelegd, zodat je volop kunt genieten van het natuurschoon in de White Mountains. De Kancamagus Highway is het hele jaar door open, zolang de weersomstandigheden dat toelaten. Ook vind je hier vele picknickplaatsen en kampeerterreinen.

3) Tank stations: Hou er rekening mee dat er op de Kancamagus Highway geen benzine stations, winkels of supermarkten zijn. Voordat je de Kancamagus route gaat volgen zorg dat er voldoende benzine in je tank zit en neem eten en drinken mee.

4)
Recreatie pas
: Een recreatie parkeer pas is nodig (momenteel $ 5,00 per dag) om te parkeren in de aangewezen parkeervakken langs de weg. Bij alle wandelroutes langs de Kancamagus scenic Highway is een recreatie parkeer pas nodig. De pas kan bij het ranger station of bij de zelfbedieningszones op de meeste parkeerplaatsen worden gekocht. Jaarpassen ($ 30,00) kunnen ook gekocht worden.
5)
Loon Mountain Gondola Skyrides
: Aan de Kancamagus Highway, 3 km ten oosten van Lincoln, ligt het Loon Mountain Recreation Area. Hier kun je een tochtje maken met de langste kabelbaan in New Hampshire (2 km). Vanuit de vier persoonsgondel heb je een schitterend uitzicht over de White Mountains. Check de website voor de prijzen.

6)
Black Flies
(zwarte vliegjes): Vanaf medio mei tot de één na laatste week van juni (de Amerikanen zeggen tussen vader en moederdag) wordt de White Mountains overspoeld met zwarte vliegjes, the black flies. Deze vliegjes zijn klein,zwart en bijten. Ze halen een laagje van je vel af en poedelen zich in het bloed. Wij hebben dit als zeer lastig ervaren. Ik raad je dan ook aan als je naar New Hampshire gaat om buiten deze maanden New Hampshire te bezoeken.
7) Als je van rust houdt kom niet in de week voor vaderdag naar North Conway. Er wordt elk jaar een motorweek georganiseerd die ontzettend veel lawaai veroorzaken. Wij hebben door de drukte en het lawaai helaas geen wilde dieren kunnen bekijken want die blijven meestal weg tijdens zo'n week.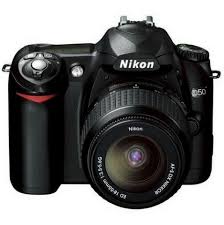 Highlights / tips Kancamagus Highway 2021:

1)
The Kancamagus Highway
: he Kancamagus Highway, also known as
State Route 112
, runs across the southern part of the White Mountain National Forest. This 35 miles (55 km) long road, named one of the most beautiful routes in New England, was opened in 1959 for traffic between the towns Conway and Lincoln. The road was specially constructed to view the beautiful places in this landscape. A ride over this road is definitely worth it.

2) Lookouts: Numerous parking lots were built at the lookouts, so you can fully enjoy the natural beauty of the White Mountains. The Kancamagus Highway is open all year long, as long as weather conditions permits. You will also find many picnic areas and camping sites.

3) Gas stations: Please note that there are no gas stations, shops or supermarkets on the Kancamagus Highway. Before you make the trip over the Kancamagus Highway make sure you have enough gas in your tank and take food en drinks with you.

4)
Recreation Pass
: A recreation parking pass id needed (currently $ 5.00 per day) to park in designated parking areas along the road. All hiking trailheads along the Kancamagus scenic byway require a recreation parking pass. Passes can be purchased at the ranger station as well as self service areas at most of the parking areas. Annual passes ($ 30.00) can also be purchased.
5)
Loon Mountain Gondola Skyrides
: On the Kancamagus Highway, 1,9 miles (3 km) east of Lincoln lies the Loon Mountain Recreation Area. Here you can take a ride with the longest cable car in New Hampshire (1,2 miles or 2 km). From the four-person gondola, you have a magnificent of the White Mountains. Check the website for prices.

6)
Black Flies
: From mid May until the second last week of June (the Americans say between fathers and mothers day) the White Mountains inundated with black flies. These flies are small, black and biting. They get a layer off of your skin and dip into the blood. This is a terrible experience. I recommend if you go to New Hampshire do not visit these months.
7) If you do like peace and quiet do not go to North Conway in the week before Father's Day. Every year there is a bike week organized and it is very noisy. Unfortunately we haven't view any wildlife because of the noise.
Vanaf Conway, niet ver van de grens met Maine, volgt de Kancamagus Highway de Swift River naar Passaconaway Valley. Hier is de eerste stop vanaf Conway "
de Lower Falls
".

From Conway, not far from the Maine border, the Kancamagus Highway follows the Swift River to Passaconaway Valley. Here is the first stop from Conway "
the Lower Falls
".
Tijdens het hoogseizoen zijn hier meestal veel mensen die de weekenden hier doorbrengen. De
Swift rivier
is een gewilde
rivier
om in te zwemmen.
During the high seasonm usually many people spend their weekends here. The
Swift River
is a popular
river
for swimming.


Uitkijk op de
Swift rivier
.

Overlooking the
Swift River
.




De volgende stop na de Lower Falls is
Rocky Gorge
. Dit is een prachtig rotsachtig gebied met kleine watervallen.

The next stop after the Lower Falls is
Rocky Gorge
. This is a beautiful rocky area with small waterfalls.
Al vanaf 1864 toen Conway bereikbaar werd door de nieuwe spoorlijn kwamen hier al toeristen. Hierboven prachtig

uitzicht

op de rotsachtige kloof.

As of 1864 when Conway was accesible by the new railway line, tourist already came here. Above a beautiful

view

of the rocky gorge.




Amzi Russell en zijn vader Thomas bouwden dit huis rond 1832, met behulp van bouwmethoden uit een vroegere tijd. Het Russel-Colbath huis biedt een glimp van de gewone levensstijl van kolonisten in deze afgelegen bergvallei.
Amiz Russell and his father Thomas built this house around 1832, using building methods from an earlier time. The Russell-Colbath house offers a glimpse of the plain lifestyle of settlers in this remote mountain valley.


De eenvoudige, schoorsteenkap werd in de late 1940's gerestaureerd. Vandaag de dag wordt het beheerd door de Forest Service. Het is de oudste overgebleven boerderij in de vallei en staat vermeld op het Nationale Register van Historische plaatsen.
This simple, centre-chimney cape was restored in the late 1940s. Today it is managed by the Forest Service. It is the oldest farmstead left in teh valley and is listed on the National Register of Historic Places.




Sabbaday Falls is een van de populairste watervallen in New Hampshire. De geschiedenis, de schoonheid en de makkelijke wandeling maken het een van de meest bezochte watervallen in de staat. (Hierboven een foto van de

lower pool

).
Sabbaday Falls is one of the most popular waterfalls in New Hampshire. Its history, beauty and easy hike make it one of the most visited waterfalls in the state. (Above a picture of the
lower pool
).


De

watervallen

zijn gedurende 10,000 jaar 60 voet uitgesneden. Hierboven de

Lower Falls

.



These

falls

sliced through 60 feet of rock in 10,000 years

. Above the

Lower Falls

.




Over een aangelegd voetpad over de brug kom je bij de

Sabbaday Falls

.
Over a laid footpath, across the bridge you reach the

Sabbaday Falls

.
Uitkijk
op
Sugar Hill
.


Lookout
on
Sugar Hill
.


Uitkijk
op Pemi Overlook.


Lookout
on Pemi overlook.




Onze laatste stop op de Kancamagus Highway was bij de
panorama uitzicht
. Je kunt verschillende trails bewandelen maar neem hier de tijd voor want je kunt dit niet op een dag doen. Trek er 2 volle dagen voorruit.

Our last stop on the Kancamagus Highway was the
panoramic view
. You can walk different trails but take the time because you can not do this in one day. Take 2 full days for the trails.
@MK