COLORADO NATIONAL MONUMENT
BEZIENSWAARDIGHEDEN / HIGHLIGHTS
Bezienswaardigheden / tips Colorado National Monument 2021:

1)
Colorado National Monument
: In het Colorado National Monument, te vinden op 8 km ten westen van Grand Junction en 6 km ten zuiden van Fruita zijn canyons en vreemd gevormde rotsformaties (monolieten) de grote trekpleisters. Het is het hele jaar geopend en is een fantastisch gebied om te wandelen, kamperen en te fietsen op de weg. Colorado National Monument
trekt jaarlijks ongeveer 380,000 duizend bezoekers en wordt gelukkig nog niet overlopen door het toerisme. De entree voor Colorado National Monument
is $ 25,00 per privé voertuig.
Dit betreft iedereen in de auto
.

Voor motoren en hun passagiers is het $ 20,00. De entree voor voetgangers en fietsers bedraagt $ 15,00 per persoon
.
The America the Beautiful Pass is hier ook geldig.
2)
Wandelingen/Trails
: Colorado National Monument bevat een verscheidenheid aan wandelroutes die beginnen op Rim Rock Drive, waarvan de meeste relatief kort zijn, zoals de wandeling van een halve kilometer vanaf de Coke Ovents Trailhead of een wandeling van een halve kilometer vanaf de Devils Kitchen Trailhead. De talrijke canyons zijn interessanter, maar het ruige terrein maakt de wandelingen moeilijk of onmogelijk; een steile afdaling vanaf de rand van de kloof betekent een even steile klim op de terugweg.

3)
Canyon Trail
: De meest lonende route is de 9,6 kilometer Monument Canyon Trail, die loopt van Rim Rock Drive tot Highway 340, langs veel van de meest interessante natuurlijke kenmerken van het park, waaronder de Coke Ovens, het Kissing Couple en Independence Monument. Een andere mogelijkheid is de minder steile Liberty Cap Trail, die aansluit op het veel steilere Ute Canyon-parcours, een wandeling van 22 kilometer lang.

4)
Rattlesnake Arches
: Als je een halve dag de tijd hebt is het interessant om de Rattlesnake Arches wandeling te maken, dit is de grootste verzameling natuurlijke bogen buiten Arches National Park. Het is een beetje lastig om hier te komen omdat de bogen toegankelijk zijn vanaf het begin van de trail in het BLM Black Ridge Wilderness Area en het national monument. Als je het haalt is het uitzicht meer dan de moeite waard. Informatie over deze trail kun je krijgen op het BLM kantoor in Grand Junction of in het Saddlehorn Visitor Center.

5) Beste reistijd: Het ligt er een beetje aan wat je hier wilt doen. In het voor en najaar, dus de maanden april, mei en september zijn de beste maanden om hier te wandelen. In de maanden juni, juli en augustus kan het erg heet zijn. Maar als je het monument alleen vanaf de uitkijkpunten wilt bekijken (dus geen wandelingen wilt maken) zijn de maanden april t/m oktober de beste reistijd.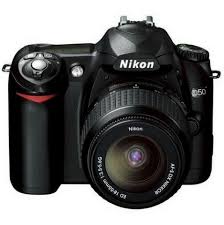 Highlights / tips Colorado National Monument 2021:

1)
Colorado National Monument
: In the Colorado National Monument, located 8 km west of Grand Junction and 6 km south of Fruita, canyons and oddly shaped rock formations (monoliths) are the main attractions. Open all year, the Colorado National Monument is an exceptional area for hiking, camping and road biking. The Colorado National Monument attracts around 380,000 thousand visitors and luckily it is not yet overrun by tourism. The entrance to Colorado National Monument is 25.00 per private vehicle. This concerns everyone in the vehicle. For motorbikes and their passengers is $ 20.00. The entry fee for pedestrians and cyclists is $ 15.00 per person. The America the Beautiful Pass is also valid here.

2)
Trails
: Colorado National Monument contains a variety of hiking trails starting on Rim Rock Drive, most of them relatively short, such as the half-mile hike starting from the Coke Ovents Trailhead or a quarter mile stroll starting at the Devils Kitchen Trailhead. The numerous canyons are more interesting, but the rugged terrain makes loop hikes difficult or impossible; a steep descent from the canyon rim means an equally steep ascent on the return.

3)
Canyon Trail
: The most rewarding trail is the 6-mile Monument Canyon Trail, leading from Rim Rock Drive down to Hwy 340, past many of the park's most interesting natural features, including the Coke Ovens, the Kissing Couple and Independence Monument. Another possibility is the less precipitous Liberty Cap Trail, which links up with the much steeper Ute Canyon Trail to form a lengthy 14-mile loop.

4)
Rattlesnake Arches
: If you have half a day , it's interesting to make for Rattlesnake Arches, the largest collection of natural arches anywhere outside Arches National Park. Getting here is a bit tricky, since the arches can be accessed by trailheads in the BLM Black Ridge Wilderness Area or within the national monument. If you make it the scenery is worth it. Inquire about directions at the BLM office in Grand Junction or the Saddlehorn Visitor Center.

5) Best Travel time: It depends on what you want to do. In the spring and autumn, so the months of April, May and September are the best months to hike. In the months of June, July and August it can be very hot. But if you only want to view the national monument from the viewpoints (so you don't walk to hike), the months of April to October are the best travel time.
Het vaak onterecht overgeslagen
Colorado National Monument
is zeker een bezoek waard. De 37 km lange Rim Trail kronkelt bovenlangs de canyon, langs plekken met een prachtige panorama.

The
Colorado National Monument
, which has often been wrongly skipped, is certainly worth a visit. The 23 miles (37 km) long Rim Trail winds along the canyon, through places with a beautiful panorama.


Deze
canyons
stijgen op vanaf het Colorado-plateau, 610 meter boven de Grand Valley van de Colorado-rivier waar je een adembenemend uitzicht hebt.

These
canyons
rise from the Colorado Plateau, 2000 feet above the Grand Valley of the Colorado River to reveal a stunning view.


Ooit dinosaurusland, is dit schilderachtige wonder van 32 vierkante kilometer een van de meest lonende uitstapjes. Je kunt het bekijken vanaf de weg en is zeker een omweg waard (zie
film
).
Once dinosaur country, this 32-sq-mile scenic wonder is one of the most rewarding side trips possible from an interstate highway, well worth a detour (see
film
).
Na miljoenen jaren inwerking van wind en water zijn de
kloofwanden
goeddeels in monolieten veranderd.
De hoge rotspartij is het gevolg van het deels opheffen van het
Colorado Plateau
.

After millions of years of impact from wind and water, the
gorge walls
have largely changed to monoliths. The high rocks are the result of the partial lifting of the
Colorado Plateau
.
De begroeiing bestaat uit groepjes lage pijnbomen, saliestruiken en mahonie (zie
film
).

The vegetation consists of groups of low pine trees, sage bushes and mahogany (see
film
).
De
rots
kleuren variëren van dieprood tot paarsachtig bruin (zie
film
).

The
rock
colors vary from deep red to purplish brown (see
film
).
Terwijl er in de
omgeving
nauwlijks neerslag valt kan er 's zomers hoog op het
plateau
flink wat neerslag vallen (zie
film
).

While there is hardly any rainfall in the
area
, a lot of rainfall can fall on the high
plateau
during the summer (see
film
).
@MK