LAS VEGAS
BEZIENSWAARDIGHEDEN / HIGHLIGHTS
Bezienswaardigheden in en buiten Las Vegas:
1) Bezoek alle Megahotels aan de strip. Elk hotel heeft zijn eigen thema en nodigt je uit voor een bezoek. Ook als je niet in het hotel verblijft, is het vrij toegankelijk.
2) Bezoek de gratis fonteinen show voor hotel Bellagio. Het meer komt elke dag tot leven wanneer de fonteinen gaan dansen op prachtige muziek, waarbij ze in de avonduren ondersteund worden door fantastische lichteffecten. De show is ook prachtig waar te nemen vanaf de Eiffeltoren die zich tegenover het Bellagio Hotel bevindt. Op doordeweekse dagen beginnen de shows om 15.00 uur en is er tot 19.00 uur ieder half uur een show. Vanaf 19.00 uur tot middernacht is er ieder kwartier een voorstelling. Op zaterdagen, zondagen en in vakanties beginnen de shows al om twaalf uur 's ochtends.
3) Bezoek de gratis Mirage Volcano show voor hotel Mirage. In het Mirage hotel tref je tropische tuinen met watervallen aan, voor het hotel heb je een lagune liggen met daarin een vulkaan die 's avonds om het hele uur uitbarst, met veel rook, vuur en onder begeleiding van prachtige muziek.

4) Bezoek tenminste één concert of show in Las Vegas. De zalen zijn niet extreem groot zoals wij in Nederland gewend zijn en je beleeft het veel intenser. Kijk op de sites van alle hotels onder entertainment of kijk op pollstar.
5) Valley of Fire state park: Het Valley of Fire State Park is vernoemd naar de daar aanwezige rode zandstenen rotsen die door de zoninval net lijken te branden. De rode kleuren van de rotsen zijn op zijn mooist in de ochtend en laat in de middag. Dit park met rode en witte zandstenen ligt slechts 96 km van Las Vegas. Het visitor centrum is dagelijks geopend van 09.30 tot 16.30 uur en de entree fee is 10 USD per voertuig.
6) Red Rock Canyon: In dit gebied kun je genieten van de fraai gevormde rode rotsen en heuvels. Behalve rood gekleurde rotsen kom je ook redelijk veel groen tegen in de vorm van wilde bloemen in de lente, Yoshua tree's en diverse struiken en cactussen. Red Rock Canyon ligt direct ten westen van Las Vegas, aan State Route 159 en ligt slechts 38 km van Las Vegas af. Ook hier geldt een entree fee van 7 USD per voertuig.

7) Hoover dam: Las Vegas ligt slechts 60 kilometer van de Hoover Dam. De Hoover Dam behoort tot één van de 7 Amerikaanse industriële wonders en is na al die jaren nog steeds een "hotspot" voor vele toeristen. Halverwege de Hoover Dam ligt de staatsgrens met Arizona. Na de aanslagen van 11 September 2001, zijn er controleposten opgericht die veiligheidscontroles uitvoeren bij alle voertuigen. Het controlepunt is gelegen op Nevada State Route 172, een mijl (1,6 km) ten noorden van de dam. Als je de Hoover dam wilt bezoeken ga niet in de weekenden, want in de weekenden kan het erg druk zijn. Ook in de vakantie periode (vanaf 30 mei t/m 1 september) kan het erg druk zijn en ontstaat er vaak file vorming. Als je toch in deze periode reist probeer de Hoover dam dan te bezoeken voor 10 uur s'ochtends of na 3 uur in de middag, dan is het aanzienlijk rustiger.

TipsT_______6)8) Grand Canyon: Ondanks dat de plaatselijke tour operators excursies naar de Grand Canyon aanbieden, raad ik het toch niet aan om vanuit Las Vegas deze excursie te gaan maken. De afstanden zijn namelijk enorm (443 km en meer dan 4,5 uur rijden) en je zit langer dan 8 uur in de auto of bus. Behalve als je een helikopter tour gaat maken, zal je weinig tijd hebben om de Grand Canyon te bezoeken. Als je toch graag de Grand Canyon wilt bekijken raad ik je eventueel aan met de auto er naar toe te rijden en één overnachting te boeken in de buurt van de Grand Canyon. Zodat je de volgende dag op je gemak de Grand Canyon kunt bezichtigen.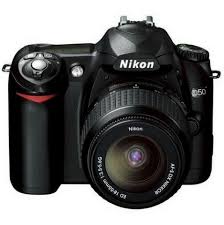 Highlights in and outside Las Vegas:

1) Visit all the mega hotels on the strip. Each hotel has its own theme and invites you for a visit. Even if you are not staying in the hotel it is freely accessible.

2) Visit the free fountain show in front of the hotel Bellagio. Every day, the lake comes alive when the fountains dance to beautiful music and provides fantastic light effects in the evening time. The show is also beautiful to observe from the Eiffel Tower which is located opposite of the Bellagio Hotel. On weekdays, every half hour the shows begin at 15:00 pm until 19:00 pm. There are a number of shows every quarter from 19.00 pm to midnight. On Saturdays, Sundays and holidays the shows begin at twelve o'clock in the morning already.

3) Visit the free Mirage Volcano show in front of the Mirage hotel. You will find tropical gardens with waterfalls in the Mirage hotel. In front of the hotel there is a lagoon with a volcano with lots of smoke, fire and accompanied by beautiful music that erupts every hour in the evening.

4) Visit at least one concert or show in Las Vegas. The music halls are not extremely large and you experience it more intensely. Look at the sites of all hotels (the entertainment link) or go to pollstar.

5) Valley of Fire state park: The Valley of Fire State Park is named after the red sandstone cliffs which seem to burn if the sunlight is shining on the rocks. The red color of the rocks are looking at its best in the morning and late in the afternoon. This park with red and white sandstone is only 60 miles from Las Vegas. The visitor center is open from 9.30 a.m. to 4:30 pm daily and the entrance fee is 10 USD per vehicle.

6) Red Rock Canyon: In this area you can enjoy the shapely red rocks and hills. Besides the red colored rocks you will also find much green areas in the form of wild flowers in the spring, Yoshua trees and several bushes and cactus. Red Rock Canyon is located directly west of Las Vegas on State Route 159 and is only 24 miles away from Las Vegas. Again, you also have to pay an entrance fee of 7 USD per vehicle.

7) Hoover Dam: Las Vegas is only 37 miles away from the Hoover Dam. The Hoover Dam is one of the 7 American industrial wonders and after all these years still a "hot spot" for many tourists. Halfway through the Hoover Dam is the State border with Arizona. After the attacks of 11 September 2001, they have set up checkpoints to perform security checks on all vehicles. The checkpoint is located on Nevada State Route 172 one mile (1.6 km) north of the dam. If you want to visit the Hoover Dam do not go in the weekends because during the weekends it can be very busy. Also, in the holiday period (from May 30 till September 1) it can be very busy and there are often many traffic jams. If you are traveling during this period, try to visit the Hoover dam for 10 am or after 3 hours in the afternoon then it is much quieter.

8) Grand Canyon: Despite local tour operators offer excursions to the Grand Canyon, I do not recommend to make this trip/excursion from Las Vegas. The distances are huge (277 miles and more than 4.5 hours drive) and you are sitting longer than 8 hours in the car or bus. Unless you are going to make a helicopter tour, you will have little time to visit the Grand Canyon. If you still want to see the Grand Canyon, I advise you to drive to the Grand Canyon by yourself and book an overnight stay near the Grand Canyon.
________________________________________________________________________________

WINKELEN / SHOPPING




Winkelen in Las Vegas:

1) Bezoek de Forum Shops oftewel het luxe winkelcentrum in Caesars Palace. Het overdekte winkelcentrum heeft ongeveer 160 winkels van gewone tot luxe winkels. Naast het winkelen kunnen de bezoekers van de Forum Shops ook genieten van een attractie. Een fontein met bewegende beelden die om de negentig minuten het verhaal vertelt over de verdronken stad "Atlantis".
2) Bezoek de Grand Canal Shoppes ofwel het luxe winkelcentrum in het Venetian hotel. Het overdekte winkelcentrum heeft ongeveer 80 luxueuze winkels. Met twee personen kun je ook een gondel rit maken door de Grand Canal Shoppes, dit kost 40 USD.
3) Je kunt ook geweldig winkelen in Las Vegas. Bijna alle megahotels hebben een eigen winkelcentrum maar je kunt ook op de strip naar de Fashion Show mall. De Fashion Show mall ligt naast het Treasure Island hotel en is ook eventueel te bereiken via een loopbrug. De Fashion Show mall heeft meer dan 250 winkels en heeft de bekende grote warenhuizen zoals Nordstrom, Macy's, Bloomingdales en nog vele andere bekende winkels.
4) Wil je goedkoper winkelen en ook profiteren van de bekende merken ga dan naar de Premium Outlets. Las Vegas heeft twee grote Premium outlets, één in Noord en Zuid Las Vegas. Het enige verschil tussen deze twee outlets is dat de outlet in Noord Las Vegas meer winkels heeft. (alleen te bereiken met je auto of pendeldienst van het hotel).

5) Henderson - Ben je de drukte een beetje zat en wil je naar een rustigere plek, bezoek dan het plaatsje Henderson. Henderson heeft een leuke winkelstraat waar je heerlijk kunt vertoeven. De winkelstraat heet The District at Green Valley Ranch en ligt op de kruising van Village walk Drive en South Green Valley Parkway.

6) Primm: Primm is een heel klein gok stadje dat 78 km van Las Vegas af ligt. Primm ligt aan de Interstate 15 exit 1 en is de eerste gokstad die je tegenkomt in Nevada, vanaf de grens met Californie. Het is bekend vanwege de Primm Outlets Fashion outlets. Hier zijn meer dan 100 winkels die de bekende merken verkopen voor een redelijk prijs.




1) Visit the Forum Shops or upscale Mall at Caesars Palace. The shopping mall has about 160 shops from simple to elegant shops. In addition to shopping, visitors can also enjoy an attraction at the Forum Shops. A fountain with moving images that tells the story of the sunken city of "Atlantis" every ninety minutes.

2) Visit the Grand Canal Shoppes or the luxury shopping at the Venetian hotel. The indoor shopping center has about 80 luxurious stores. With two people you can also take a gondola ride through the Grand Canal Shoppes this will cost you 40 USD.

3) You can also do some great shopping in Las Vegas. Almost all mega hotels have their own shopping malls but you can also go to the Fashion Show mall on the strip. The Fashion Show mall is located next to the Treasure Island hotel and can also be reached by a footbridge. The Fashion Show mall has over 250 stores and the famous department stores such as Nordstrom, Macy's, Bloomingdales and many other well-known stores.

4) Would you like cheaper shopping and also benefit from the well known brands go to the Premium Outlets. Las Vegas has two large premium outlets one in the North and South Las Vegas. The only difference between these two outlets is that the outlet in North Las Vegas has more shops. (Only accessible with your car or hotel shuttle).

5) Henderson - Are you a bit tired of the hustle and you want to go to a quieter place visit the town of Henderson. Henderson has a nice shopping centre where you can relax. The shopping area called The District at Green Valley Ranch is located at the intersection of Village Walk Drive and South Green Valley Parkway.

6) Primm: Primm is a very small gambling town that lies 49 miles from Las Vegas. Primm is located off Interstate 15 exit 1 and is the first gambling city you encounter in Nevada from the border with California. It is known for the Primm Fashion Outlets outlets. Here are more than 100 shops selling well-known brands at a reasonable price.
_______________________________________________________________________________

ALGEMENE TIPS / GENERAL TIPS




1) Maak gebruik van het ontbijtbuffet in je hotel. Voor 10 USD kun je zoveel eten als je wilt en de kwaliteit van het eten is erg goed. Laat de lange rijen je niet afschrikken want je bent vrij snel aan de beurt.

2) Vermijd de weekends dan zit de stad vol met weekendgasten uit heel de USA. Hotels zijn soms driemaal duurder dan doordeweeks. Shows idem (als ze niet uitverkocht zijn).

3) Koop drankjes op straat, van koude blikjes Budweiser tot kant-en-klare cocktails. Ze zijn goedkoper dan in de hotelbars en je mag ze mee naar binnen nemen in de casino's. Overigens de Las Vegas Strip is een van de weinige plekken in de USA waar je mag drinken op straat.

4) Als je vliegt op Las Vegas neem de airport shuttle. Ze rijden je naar elk hotel vanaf de luchthaven voor 8 USD enkele reis. Een taxi kost al snel 20 a 25 USD.

5) Feest bus : Geen zin om zelf op zoek te gaan? Stap dan in de party bus. Die voert je langs de hipste clubs, gidsen zorgen dat je naar binnen komt zonder gedoe met uitsmijters en tussendoor kun je drinken en dansen in de bus. Vanaf 79 t/m 99 USD per persoon inclusief entreegelden en drankjes.

6) Kater tip: Teveel gedronken? Neem de Hangover Heaven . Deze bus rijdt rondjes over The Strip. Binnen krijg je medicijnen, drankjes, rustgevende muziek en desgewenst zelfs een infuus toegediend. De anti-katerpakketten van deze kliniek op wielen kosten tussen de 159 en 259 USD.




1) Make use of the buffet breakfast at your hotel. For 10 USD you can eat as much as you want and the quality of the food is very good. Let the long queues not scare you because it will not take very long to have a seat.

2) Avoid the weekends because the city is full with weekend guests from all over the United States. Hotels are three times more expensive than during the week. The same for shows. (if they are not sold out).

3) Buy drinks on the street. You can buy cold cans of Budweiser and also cocktails. They are cheaper than in the hotel bars and you may bring them in the casinos. Moreover, the Las Vegas Strip is one of the few places in the USA where you can drink on the street.

4) If you fly to Las Vegas take the airport shuttle. They drive you to each hotel from the airport for 8 USD one way. A taxi can easily cost 20 to 25 USD.

5) Party bus: don't feel like searching? Then step into the party bus. Which takes you along the hippest clubs, guides ensure that you enter the clubs without the hassle of bouncers and in between you can drink and dance in the bus. From 79 to 99 USD per person including entrance fees and drinks.

6) Hangover tip: Drank too much? Take the Hangover Heaven . The bus runs circles on The Strip. Inside you get medicines, drinks, soothing music, and optionally even infused. The anti-hangover packages of this clinic on wheels cost between 159 and 259 USD.




Las Vegas (Spaans voor de weilanden) is gesticht in 1905, en werd in 1911 officieel een stad. Las Vegas is vooral bekend vanwege de extravagante hotels en casino's. Las Vegas is te herkennen aan de vele neonverlichtingen en de stad is al vanaf grote afstand herkenbaar vanuit de omliggende woestijn. Tegenwoordig is Las Vegas de grootste stad van Nevada met in 2010 een inwonertal van 583.000 voor de stad en bijna twee miljoen voor de gehele agglomeratie. Met bijbehorende voorsteden zoals Henderson en Boulder behoort Las Vegas tot de snelst groeiende steden in de Verenigde Staten.

Las Vegas (Spanish for meadows) was founded in 1905 and officially became a city in 1911. Las Vegas is best known for the extravagant hotels and casinos. Las Vegas is recognizable by the many neon lights and the town is recognizable from a great distance from the surrounding desert. Nowadays, Las Vegas is the largest city in Nevada with a population of 583 000 in 2010 and nearly two million for the whole agglomeration. With its suburbs such as Henderson and Boulder, Las Vegas is one of the fastest growing cities in the United States.




Nevada is de enige Amerikaanse staat waar overal (sinds 1931) allerlei kansspelen zijn gelegaliseerd. Legalized gambling (in Nevada ook bekend als gaming), conventies, congressen en de toeristenindustrie zijn de belangrijkste bronnen van inkomsten in Las Vegas. Het gokken gaat er 24 uur per dag door de casino's en speelzalen sluiten nooit.

Since 1931, Nevada is the only US state where all kinds of gambling is legalized everywhere. Legalized gambling (also known as Nevada gaming), conventions, congresses, and the tourist industry are the main sources of revenue in Las Vegas. You can gamble here 24 hours a day in the casinos and the gaming rooms never close.




Het Dogenpaleis op de Strip.
The Dogenpalace on the strip.




Men moet echter officieel 21 jaar zijn om in de speelzalen te mogen spelen of er sterke drank te gebruiken.

However, you have to be officially 21 years of age to play or use liquor in the gaming rooms.




De tienduizenden bezoekers die Las Vegas dagelijks uit alle delen van de VS (en de rest van de wereld) trekt, komen er niet alleen om te gokken, maar ook om te zwemmen, tennissen, golfen en te zonnebaden.

Tens of thousands of visitors from all parts of the US (and the rest of the world) come to Las Vegas every day. They are not only come to gamble, but also for swimming, tennis, golf and sunbathing.




Vertier vind je in de talloze nachtclubs die de stad rijk is en waar beroemde Amerikaanse artiesten optreden.

You can find entertainment in the many night clubs that the city offers and where famous American artists perform.




Een mooie winkelpromenade in Palazzo, alle winkelgalerijen in Las Vegas zijn erg groot en mooi.

Beautiful shopping mall at Palazzo, all the shopping malls in Las Vegas are enormous and beautiful.
Hotel Belaggio met zijn beroemde fonteinen.
Hotel Bellagio with its famous Fontains.


Hotel Paris on the strip.
Wij hebben al diverse shows in Las Vegas gezien (teveel om op te noemen) maar Barry Manilow was toch echt een geweldige show. Wij zaten in het midden op de vijfde rij en konden de show goed zien. Op een gegeven moment hing hij zelfs in een bak boven ons zodat wij hem een hand konden geven.
We have already seen several shows in Las Vegas (too many to mention), but Barry Manilow was really a great show. We were in the middle on the fifth row and could see the show very well. At one point he was above us in a container so that we could give him a hand.
________________________________________________________________________________
HENDERSON
Ongeveer 17 minuten (19 km) vanaf de Las Vegas strip ligt het plaatsje Henderson. In Henderson vind je de District

bij

Green

Valley Ranch

en

biedt een

levendige en

gevarieerde mix van

winkels, restaurants en

uitgaansgelegenheden

met

een voetganger

-vriendelijke

hoofdstraat

de

plaza

en

een leuk

parkje.
About 17 minutes (1,2 miles) from the Las Vegas strip you will find the town Henderson. In Henderson you will find the District at Green Valley Ranch and provides a vibrant and diverse mix of shopping, dining and entertainment, with a pedestrian-friendly main street plaza, and a beautiful central park.




Dit keer hadden wij een hotel gekozen in Henderson even buiten de strip. Aangezien wij al in vele hotels op de strip overnacht hadden, besloten wij nu in een rustig hotel te verblijven. De Green Valley Ranch Resort & Spa.
This time we had chosen a hotel in Henderson just outside the strip. Since we already stayed in many hotels on the strip we have decided to stay in a quiet hotel. The Green Valley Ranch Resort & Spa.




Het zwembad bij ons hotel met uitzicht op de strip.
The swimmingpool at our hotel overlooking the strip.

@MK