MANCHESTER BY THE SEA


BEZIENSWAARDIGHEDEN / HIGHLIGHTS




Bezienswaardigheden / tips Machester by the Sea 2021
:

1)
Singing Beach
: Bezoek Singing Beach (zie foto's). Dit is een mooi strand waar je heerlijk een dag kunt vertoeven. Alleen het parkeren is echt een drama. Voor bezoekers die niet uit deze omgeving komen is er bijna geen parkeerplek te vinden aan het strand, want de meeste parkeerplaatsen aan het strand zijn voornamelijk alleen voor bewoners bestemd. Als je toch je auto kunt parkeren moet je ongeveer $ 25,00 per dag betalen. Mijn advies is parkeer de auto in het centrum van Machester en loop richting het strand. Het is ongeveer 15 minuten lopen.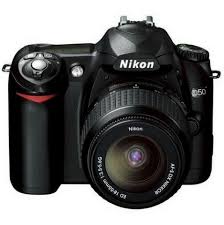 Highlights / tips Manchester by the Sea 2021
:

1)
Singing Beach
:

Visit

Singing

Beach (

see photos)

.

This is a beautiful

beach where

you

can relax for

a

day

.

Only

the parking is

really a tragedy

.

There is almost no parking available at the beach for visitors

who do not

come

from this area

,

as most

parking spaces

at the beach

are

mostly

reserved for

residents.

But i

f you

can park your car

you have to pay

about

$

25.00

per day.

My advice is to

park the car

in the center of

Machester

and walk towards

the beach.

It's

about 15 minutes walk.
Wat ook een aanrader is, is een rondrit langs de North Shore. Dit fraaie punt van de North Shore is een favoriet toevluchtsoord van Bostonians en vakantiegangers die komen voor alle bijzondere kleine stadjes. Manchester by the Sea is het eerste plaatsje van de North Shore als je vanuit Boston en Salem komt.



What I

recommend is

a

tour along

the North Shore

.

This beautiful

section

of

the North Shore

is a favorite

refuge for

Bostonians

and

tourists who

come for all the

special

little towns

.

Manchester by the Sea

is the

first town

on

the North Shore

if you arrive

from Boston and

Salem.
Ongeveer 17 km vanaf Salem ligt het mooie kustplaatsje Manchester by the Sea. Als je de hectiek van Salem wilt ontvluchten is Manchester by the Sea een goede uitvalsbasis.



Approximately 11

miles

from

Salem

lies the

beautiful seaside village

Manchester

by the Sea

.

If

you want to

escape

the hectic

of

Salem

Manchester

by the Sea is

a

ideal spot
.
Ondanks het strand (Singing Beach) voor iedereen toegankelijk is kun je als je een toerist bent in het hoogseizoen niet parkeren. De parkeerplaatsen aan het strand zijn dan alleen bestemd voor de inwoners. Je kunt de auto wel in het stadje parkeren alleen moet je dan ongeveer een kwartier lopen.



Despite

the beach

(Singing Beach)

is accessible to everyone,

you

cannot park your car near the beach

in

the high season

if you are a tourist.

The

parking lots

at the beach

are

only

intended

for the

residents

.

You

can

park your

car

in downtown

only

but the walk to the beach from dowtown is about 15 minutes.


In Masconomo park in het centrum van Manchester by the Sea kun je heerlijk zitten en genieten van de mooie omgeving.



You can sit

and enjoy the

beautiful

landscape in

Masconomo

park, in the center

of Manchester by the

Sea

.
In het centrum vind je genoeg leuke kleine winkeltjes en galeries.



In the center

you

will find

plenty of nice

little shops

and galleries

.

@MK