GRACELAND


Tips 2021:
Tickets
: De beste ticket die je kunt kopen is de Elvis Experience Tour. Het kost je een paar dollar meer dan de standaard mansion tour ticket maar het geeft je toegang tot allerlei extra exposities. Je krijgt het minst waar voor je geld als je de VIP Tour ticket koopt, de kosten zijn het dubbele en het enige voordeel is dat je vooraan de rij komt te staan. Als je je bezoek goed inplant hoef je helemaal niet meer in een rij te staan.



Tijdstip: Het beste tijdstip om

Graceland

te bezoeken is

rond

2

in de middag

(Graceland

sluit

meestal

om 4 uur

)

.

Je hebt dan 2

uur

de tijd (en dat is

voldoende)

om

Graceland te bekijken. J

e

vermijdt d

e extreme drukte

die vooral in

de

ochtend (

opening

is 10

uur) en

in de vroege middag is.

Leukste dagen om Graceland te bezoeken: De leukste tijd om Graceland te bezoeken is op 8 januari (Elvis zijn verjaardag) en de week rond 16 augustus de dag waarop Elvis overleden is. De
Elvis Presley week
en het driedaagse
Beale Street Music Festival
is ook een perfecte tijd.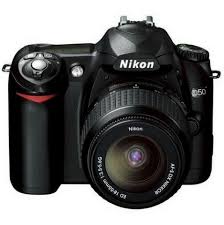 Tips 2021:
Tickets
: The best ticket to get is the Elvis Experience Tour because it's only a few dollars more than a standard mansion tour ticket and gives you access to all sorts of additional exhibits. The worst value is the VIP Tour, which costs more than twice as much as a regular ticket but the only real advantage is front-of-the-line privileges. Time your visit right, and you won't have to deal with a line.
Time of day: The best time to visit Graceland is around 2 in the afternoon (Graceland typically closes at 4 p.m.). Two hours is ample time to cover Graceland, and you avoid the crowds that generally show up first thing in the morning (opening time is 10 a.m.) and noon.

Nicest days to visit Elvis: The nicest time to visit Graceland is on January 8 (Elvis his birthday) and the week around August 16, the day Elvis passed away. The Elvis Presley week and the three-day Beale Street Music Festival is also a perfect time to visit.
___________________________________________________________________________________

VEILIGHEID / SAFETY




Onveilige wijken bij Graceland 2021:

Ten zuiden van Graceland op Elvis Presley Boulevard zijn gevaarlijke gedeeltes. Overdag is het er redelijk veilig maar als het donker wordt komen er ongure gasten tevoorschijn. Ze zijn speciaal op zoek naar toeristen en berovingen vinden hier geregeld plaats. Behalve Graceland is hier niet veel te vinden. Ik zou daarom ook hier niet een hotel boeken tenzij je van plan bent om op je hotel kamer te blijven zitten. Je kunt beter een hotel boeken in het centrum van Memphis.


Dangerous neighborhoods around Graceland in 2021:

There are dangerous areas to the south of Graceland on Elvis Presley Boulevard. During the day it is pretty safe, but when it becomes dark unsavory guests appear. They are specifically looking for tourists and robberies are common here. Besides Graceland there is not much to see here. Therefore, I would not book a hotel here unless you plan to sit in your hotel room. My advice is to book a hotel in downtown Memphis.
___________________________________________________________________________________




Op 8 januari 1935, werd Aaron Presley geboren uit Gladys Presley Love Smith en Vernon Elvis Presley in een twee kamer woning in Tupelo, Mississippi. Hij was de tweede zoon van een tweeling. De eerste Jessie Garon was doodgeboren. Door de jaren heen woonde de familie Presley in verschillende huizen in Tupelo. In het najaar van 1948, pakten ze al hun spullen vastgebonden boven op de truck en verhuisde naar het noorden van Memphis, waar ze op een beter leven hoopte. Toen Elvis beroemd werd kocht hij Graceland in 1957 en hij stierf op 16 augustus 1977 en ligt begraven op Graceland.

On January 8, 1935, Elvis Aaron Presley was born to Gladys Love Smith Presley and Vernon Elvis Presley in a two room house in Tupelo, Mississippi. He was the second of twin boys. The First Jessie Garon, was stillborn. The Presley family lived in several different houses in Tupelo over the years. In late 1948, they packed all their belongings into a truck and strapped it onto the top of their car, and moved north to Memphis where they hoped opportunities would be greater. When Elvis became famous he bought Graceland in 1957. He died on August 16, 1977 and is buried here at his Memphis home Graceland.




De oppervlakte van Graceland maakte ooit deel uit van een 500 hectare grote boerderij genaamd Graceland die al generaties lang in de S.E. Toof familie was geweest en is vernoemd naar een van de vrouwelijke familieleden, Grace. In 1939 bouwde Grace's nichtje Ruth Brown Moore en haar man Dr Thomas Moore het huis die goed bekend stond bij de mensen in Memphis.

The Graceland acreage was once part of a 500-acre farm called Graceland that had been in the S.E. Toof family for generations and was named after one of the female relatives, Grace. In 1939, Grace's niece, Ruth Brown Moore, and her husband, Dr. Thomas Moore, built the mansion, which became well known to people in the Memphis area.




In het voorjaar van 1957 kocht Elvis op 22 jarige leeftijd het huis en de grond voor iets meer dan $ 100.000. Verschillende familieleden en vrienden woonden bij Elvis op Graceland in diverse tijden , sommige woonde in het herenhuis en sommige in residentiële accommodaties op het terrein. Behalve zijn dochter en de muziek was Graceland Elvis zijn grootste trots en vreugde.

At age 22, Elvis purchased the home and grounds for just over $100,000 in the spring of 1957. Various family members and friends lived with Elvis at Graceland at various times, some in the mansion proper and some in residential accommodations elsewhere on the grounds. Other than his daughter and his Music, Graceland was probably Elvis' greatest pride and joy.




In de jaren dat Elvis op Graceland woonde stonden er altijd fans bij het hek die genoten van Graceland. Er was een grote kans dat Elvis door de poort met zijn auto of motor aan kwam rijden en gaf vaak geïmproviseerde signeersessies. Ze konden ook Elvis en zijn vrienden bekijken als hij op de paarden en golfkarretjes over het terrein voorbij kwam rijden.

Throughout the years that Elvis lived at Graceland the front gate area was a place fans enjoyed being. There was the change that he might drive through in one of his cars or on a motorcycle, and have an impromptu autograph session. They could also watch him and his friends ride their horses and golf carts around the grounds.




Hier in de hal werden vaak speciale gasten ontvangen, die vervolgens naar de woonkamer werden gebracht waar ze op Elvis wachten die dan de trap af kwam vanaf de tweede verdieping vanaf zijn privé kamer. Rechts boven op de trap vind je de ingang van de tweede verdieping. De deur aan de linkerkant op de overloop verbindt de trap met de keuken. De tweede verdieping bevatte oorspronkelijk vier slaapkamers en drie badkamers. Op Graceland was op de tweede verdieping Elvis zijn privé ruimte en is nooit een deel van de tour geweest. Dit is uit respect voor Elvis, die graag voor iedereen die op bezoek kwam de rest van Graceland met iedereen deelden, maar het privé gedeelte op de tweede verdieping werd geheim gehouden en was niet toegankelijk voor anderen. Het is de wens van zijn dochter Lisa, voor wie dit privé gedeelte veel persoonlijke betekenis heeft. Een andere reden is de onoverkomelijke logistieke uitdaging die het grote aantal bezoekers niet aan kan. De indeling van de gang en de kamers boven zijn niet bevorderlijk om de vele bezoekers te ontvangen en daarom zou dit gedeelte verbouwd moeten worden. Maar niemand wil iets aan de oorspronkelijke structuur doen. Om al deze redenen zal de bovenverdieping nooit een deel van het de tour worden.

Here in the foyer was often where special guests were received, then shown to the living room, where they would await Elvis' descending the stairs from his private area of the house to Greet them. Entrance to the second Floor is through a door to the right at the top of the stairs. The door seen to the left at the landing connects to stairs descending into the kitchen. The second Floor originally contained four bedrooms and three bathrooms. The second Floor was Elvis' private area of the home and has never been part of the public tour. This is out of respect for Elvis, who happily shared the rest of Graceland with anyone who came to visit, but kept this area less accessible to others. It is kept private by the wishes of his daughter Lisa, for whom this area holds great personal meaning. Another reason is the insurmountable logistical challenge od adjusting the upstairs area to accomodate the high volume of Graceland's visitorship. The layout of the upstairs hallway and rooms is not conducive to handling many visitors at a time, and thus some remodeling would have to be done. No one wants to do anything to disturb the original structure. For all these reasons the upstairs is not ever expected to become part of the public tour.




Het portret van Priscilla en Dochter Lisa hangt in de ontvangsthall.

The portrait of Priscilla and daughter Lisa hangs in the reception hall.




Bij binnenkomst aan de voorkant is direct de witte trap, gevuld met reflecterende spiegels. Aan de rechterkant bevindt zich de woonkamer met de aangrenzende Music Room, dit is de eerste kamer die wordt gepresenteerd tijdens de tour. Er is een rails neergezet om te voorkomen dat je de woonkamer betreedt en slechts een deel van de Music Room is te zien, verborgen achter een deur die omlijst is door levendige grote pauwen in glaslood. Het aangrijpende is dat hier in de woonkamer / muziek kamer de rouwdienst van Elvis werd gehouden in 1977.

Upon entering Graceland, the white staircase, filled with reflective mirrors, is directly in front. To the right is the Living Room with the adjoining Music Room, the first room to be presented on the tour. There are guard rails up prohibiting entry to the Living Room and only part of the Music Room can be seen, hidden behind a doorway framed by vivid large peacocks set in stained glass. Poignantly, it was also here in the living room / Music room area that Elvis' funeral service was held in 1977.




Vanaf de verhuizing naar Graceland in 1957 werd de ruime slaapkamer suite en badkamer in de ontvangsthal gebruikt door Elvis zijn ouders, Vernon en Gladys Presley. Mrs Presley overleed in augustus 1958. Mr. Presley hertrouwde in de zomer van 1960 verhuisde naar een ander huis in de buurt. Het bezichtingen van de kamer werd in 1998 aan de Graceland tour toegevoegd.

Down the hall from the foyer is a spacious bedroom and bath the suite used by Elvis' parents, Vernon and Gladys Presley, starting with the family's move to Graceland in 1957. Mrs Presley died in August 1958. Mr. Presley remarried in the summer of 1960 and soon moved to another home nearby. The room was added to the Graceland tour in 1998.




In de ontvangsthal tegenover de woonkamer vind je de eetkamer waar Elvis en zijn familieleden, zijn altijd aanwezige entourage van vrienden, persoonlijke staf en echtgenotes of vriendinnen van de jongens hier met soms wel 10-12 mensen tegelijk de avond maaltijd nuttigden aan de tafel van acht meter lang. Voor een tijdje was het de traditie voor iedereen om zich netjes aan te kleden voor het diner, maar de sfeer bleef warm en casual. Op het menu stond de zuidelijke keuken waar Elvis en de meeste mensen in zijn leven mee was opgegroeid.

Across the foyer from the living room is the dinning room where Elvis, family members, the guys in his ever present entourage of friends/personal staff and the guys' wives or girlfriends – sometimes as many as ten to twelve people at once would crowd around the eight-foot table for the evening meal. For a while, the tradition was for everyone to dress up for dinner, but the atmosphere remained warm and casual. On the menu was the down-home Southern cooking Elvis and most of the people in his life grew up with.




Zoals in de meeste huizen was de keuken altijd het centrum van de activiteiten. Dit was het hoofdkwartier voor de staf van koks en huishoudsters. Hier werden de maaltijden voor Elvis, zijn familie, zijn entourage en al zijn bezoekers door de jaren heen voorbereid.

As in most any home, the kitchen was always a center of activity. This was headquarters for a staff of cooks and housekeepers. Here, they prepared the meals for Elvis, his family, his entourage and all his quests through the years.




Elvis had maar liefst veertien televisies door het hele huis. Hij hield van het nieuws en genoot van het kijken naar school en professionele voetbal, boksen, diverse sportprogramma's, religieuze programma's, komedies, talkshows, enz. Het grote filmscherm was goed om naar home movies en andere films te kijken. Elvis genoot van films op TV maar had ook de luxe om films te huren die in de plaatselijke bioscopen draaide die hij dan samen met zijn vrienden bekeek. Elvis genoot van de Pink Panther film serie met in de hoofdrol Peter Sellers, Patton met in de hoofdrol George C. Scott en de films van de Britse comedy gezelschap Monty Python en vele anderen.

Elvis had as many as fourteen televisions throughout the house. He kept up with the news and enjoyed watching college and professional football, boxing, various sports programs, religious programming, variety shows, comedies, talk shows, etc. The pull-down movie screen was good for watching home movies and other films. Elvis enjoyed films on TV, but also enjoyed the luxury of renting out local movie theaters for himself and friends to have private screenings of First-run features. Elvis enjoyed the Pink Panther film series starring Peter Sellers, Patton starring George C. Scott, the films of the British comedy troupe Monty Python and many others.




Elvis en zijn vrienden hebben allemaal genoten van de biljart kamer. Elvis was een bekwaam biljart speler en hij stond bekend om de biljart bal te herpositioneren van tijd tot tijd. Waarschijnlijk als een grap om te zien welke van zijn entourage hem wilde uitdagen. (Vrienden waren ze allemaal, maar Elvis was nog altijd de baas.) Zijn favoriete games waren 8-ball en rotatie. Tot op de dag van vandaag zit er in de hoek in het vilt top een scheur die een vriend heeft veroorzaakt nadat hij een poging had gedaan om een truc schot uit te voeren maar dat helaas niet werkte.

Elvis and friends all enjoyed the pool room. Elvis was an able pool player, but he was known to reposition a ball to his favor from time to time, probably as a joke or to see which of his entourage might have the wherewithal to challenge him about it. (Friends they all were, but Elvis was still the boss.) His favorite games were 8-ball and rotation. To this day, a corner tear remains in the felt top, reportedly from a friend's attempt at a trick shot that didn't quite work out.




De jungle room werd wereldwijd bekend om verschillende redenen sinds de opening van Graceland voor het publiek in 1982. Het werd een favoriete ontmoetingsplaats voor Elvis en iedereen en zag eruit als een typische familie kamer van deze tijd. De kamer wordt beschreven als Polynesische met veel exotisch houtsnijwerk. Er wordt gezegd dat Elvis de jungle room geweldig vond omdat het doet denken aan Hawaï, waar hij had genoten van zijn vakanties, film maken en optredens.

Since the opening of Graceland to the public in 1982 this became known worldwide as the jungle room for obvious reasons. It became a favorite hangout for Elvis and everyone and looked like a typical family room of the era. The looks tends to be described as Polynesian with all the exotically carved wood. It is said that Elvis liked it in part because it was reminiscent of Hawaii, where he had enjoyed vacationing, filmmaking and performing.




Hoewel Colonel Tom Parker de manager was van Elvis zijn carrière, was het Elvis zijn vader Vernon Presley die erin slaagde zijn persoonlijke zaken te regelen door de jaren heen. Dit gebouw diende als zijn kantoor. Mr Presley overzag alle details van de persoonlijke financiën van Elvis, hij ging ook over het management van het personeel, het huis en het terrein. Als er iemand kwam om te leveren, repareren, bouwen, re-modelling of installeren op Graceland, werd het via dit kantoor geregeld. Als Elvis geld uitgaf aan iets werd het via dit kantoor betaald.

While it was Colonel Tom Parker who managed Elvis' career, it was Elvis' father Vernon Presley who managed his personal business all through the years. This building served as his office. Mr. Presley oversaw all the details of Elvis' personal finances and the management and staffing of the house and grounds. If anyone came to deliver, repair, build, re-model or install something at Graceland, it was handled through this office. If Elvis spent money on anything, the bill made its way here.




Het geboortehuis van Elvis in replica.

The birthplace of Elvis in replica.




Voor de tour was er een uitgang gemaakt vanaf de lobby naar twee opslagruimtes. De tweede opslagruimte werd door Vernon gebruikt als rokerij voor het uitharden van vlees. Je ziet nog steeds het roet op het plafond en de muren zitten. Voor een korte periode werd deze berging in de jaren 60 gebruikt door Elvis en de jongens om schietwedstrijden te doen. Toen de berging in 1989 werd schoongemaakt werden er kogels, kogelhulzen en een schietdoel gevonden.

For the tour flow an exit passage was created from the lobby through the two attached storage rooms. The second of these storage rooms Vernon briefly used at some point as a smokehouse for home-curing meats. The ceiling and walls still have the soot on them. This storage room also had a brief stint in the 1960s as a backdrop for Elvis and the guys to do some target shooting. When the storage rooms were cleaned out in 1989, bullets and bullet casings were found there and displayed with a re-creation of the target set-up.




De achtertuin en Weide waar Elvis zijn paarden stonden.

The backyard and meadow where Elvis his horses stood.




De achterkant van Graceland.

The backyard of Graceland.




Elvis had de aanbouw getransformeerd in zijn trofee gebouw - een ruimte om zijn enorme collectie van gouden platen, andere onderscheidingen en souveniers uit zijn carrière te tonen. Hij was trots op zijn prestaties, maar toch nederig dankbaar. Het was bekend om op een dag de trofee gebouw voor zijn fans op tournee te openen. Wat Elvis wilde zeggen is dat de mensen die zijn succes mogelijk hebben gemaakt het verdiende om al zijn gouden platen te zien. Hij stierf niet wetende dat zijn idee op een indrukwekkende manier voor miljoenen bezoekers uiteindelijk werd gerealiseerd.

Elvis had the structure transformed into his trophy building – an area to display his immense collection of gold records and other awards and keepsakes from his career. He was proud of his achievements, yet humbly appreciative. He was known to have considered someday opening this building for his fans to tour, saying that the people who made his success possible deserved to see it. He died not knowing that his idea eventually would be realized in such an impressive way for millions of visitors.




In de tweede kamer van het trofee gebouw worden vooral de gouden, platina platen en andere Music awards vertoont die Elvis ontving in zijn leven en door de jaren 80 heen.

Exhibits in the second room of the trophy building are primarily the gold and platinum records and other Music awards Elvis received in his lifetime and through the 1980s.




In de grote derde kamer van het trofee gebouw worden er voorwerpen vertoond uit Elvis zijn leger jaren 1958-1960 en zijn carrière vanaf 1971 en je vindt er ook een kledingkast, scripts en herinneringen uit Elvis zijn filmcarrière.

Exhibits in the large third room of the trophy building depict Elvis' 1958-1960 army years and his career from then through 1971. You will also find wardrobe, scripts and mementos from Elvis' movie career.




Hierboven op de foto de kleding van de films Kid Galahad en Blue Hawaï.

Above on the picture the clothes from the movies Kid Galahad and Blue Hawaii.




In 1975 had Elvis een squashbaan / recreatie faciliteit gebouwd in de achtertuin op Graceland. Beneden is een twee-level lounge. Op de eerste etage vind je een buffet, fitness ruimte en een flipperkast, plus de master controls voor een radio en een intercom systeem voor het gebouw.

In 1975, Elvis had this racquetball / recreation facility constructed in the backyard at Graceland. Downstairs is a two-level lounge area. The First tier is comprised of a refreshment bar and a workout area with a pinball machine, plus the master controls for a radio and intercom system for the building.




Op de beneden etage staat een zithoek met een comfortabele vinyl bank en stoelen, een Schimmel piano en een Marantz stereo-installatie. Ingebouwde deluxe stereo speakers zijn boven de veiligheidsglazen wand bevestigd zodat je veilig uit de lounge het squash spel kon bekijken. Dit gedeelte wordt tegenwoordig als expositieruimte gebruikt.

The lower tier is a seating area with comfortable vinyl sofa and chairs, a Schimmel upright piano and a Marantz stereo system. Deluxe built-in stereo speakers are above the shatter-proof glass wall that allowed safe from-the-lounge viewing of games in progress on the racquetball court. The court is used today as an exhibit area.




De squashbaan wordt tegenwoordig gebruikt als tentoonstellingsruimte als eerbetoon tijdens de periode van Elvis zijn carrière tussen 1972 en 1977.

The squash court is now used as a tribute exhibition space during the period of Elvis' career between 1972 and 1977.




Aan de zuidkant van het huis is het zwembad. Elvis, zijn familie en vrienden genoten van dit gedeelte door de jaren heen. Ze waren hier voornamelijk om te zwemmen, zonnen en gewoon lekker rondhangen. Op een gegeven moment was er een stenen barbecue pit in een hoek, net voorbij de duikplank.

On the south end of the house is the swimming pool area. Elvis and his family and friends enjoyed this part of the property through the years for swimming, sunbathing and just hanging out. At one time, there was a brick barbecue pit in one corner, just past the diving board.




Elvis bedacht het ontwerp en gaf de opdracht voor de bouw van de Meditatie tuin in 1965. Het project is geïnspireerd door Elvis zijn intense studie van religieuze en spirituele zaken en was bedoeld als een rustige en inspirerende privé ruimte. In het midden van de muur staat een standbeeld van Jezus die Elvis als speciaal geschenk heeft gekregen als aanvulling voor zijn nieuwe tuin van de jongens in zijn entourage, de tuin waar Elvis zo trots op was.

Elvis commissioned the design and Construction of the Meditation Garden in 1965. The project was inspired by Elvis' intense study of religious and spiritual matters and was intended as a tranquil and inspirational private retreat. At the center of the wall is a statue of Jesus from the guys in his entourage, a special gift to complement the new garden Elvis was so proud of.




Het is niet bekend of Elvis een verlangen had om op deze plek begraven te worden. Echter, op 2 oktober 1977, na de dood van Elvis in augustus werden de lichamen van Elvis en zijn moeder vanaf Forest Hill Cemetery (een paar mijl verderop) hier naar toe verhuisd. Vernon Presley had van de stad speciaal toestemming gekregen om ze te verplaatsen. Fans, sensatiezoekers en tabloid media hadden de begraafplaats overspoeld en creeërde problemen voor het personeel daar en meneer Presley moest extra beveiliging in dienst nemen. De verhuizing naar Graceland was een logische oplossing en de keuze van de Meditatie tuin was het meest geschikt. Elvis zijn lichaam was geplaatst in een mausoleum op Forest Hill en tegelijkertijd werd het lichaam van zijn moeder ook verplaatst van haar oorspronkelijke Graf op Forest Hill naar dezelfde mausoleum. Mevrouw Presley's graf was de enige die in een familie perceel is geweest. Haar oorspronkelijke grafsteen werd bewaard en opgeslagen, maar meneer Presley had het familie monument - het standbeeld van Jezus en twee engelen met het kruis (de IHS betekenis in zijn dienst) geplaatst op de huidige locatie in de tuin.

Elvis is not known to have expressed a desire to designate this area as his final resting place. However, on October 2, 1977, following Elvis' death in August, the bodies of Elvis and his mother were moved here from Forest Hill Cemetery a few miles away. Vernon Presley had obtained special permission from the city to relocate them. Fans, curiosity seekers and tabloid media had overrun the cemetery, creating difficulties for the staff there and requiring Mr. Presley to employ security. The relocation to Graceland was a logical solution and the choice of the Meditation Garden was most appropriate. Elvis' body had been placed in a mausoleum at Forest Hill and, concurrently, his mothers's body had been moved from her original Grave at Forest Hill into that same structure. Mrs. Presley's Grave had been the only one in a family plot there. Her original headstone was kept and stored, but Mr. Presley had the family plot monument – the statue of Jesus and two angels with the cross (the IHS meaning In His Service) – placed at its current location in the garden.




Bij het graf van Elvis liggen meerdere familie leden. Mr.Presley heeft een kleine marker laten plaatsen ter nagedachtenis van Elvis zijn tweelingbroer, Jessie Garon, die bij de geboorte overleed. Mr Presley had de voor en nadelen overwogen om het graf dat nog steeds in Tupelo, Mississippi ligt niet te verhuizen naar Graceland. Het was de wens van Elvis zijn tante Delta Presley Biggs, die vanaf 1967 tot aan haar dood in 1993 op Graceland woonde begraven te worden naast haar man op Forest Hill Cemetery. Er zijn geen plannen voor andere bijzettingen op Graceland

At the grave of Elvis are several family members. There is a small marker Mr. Presley had placed in memory of Elvis' twin brother, Jessie Garon, who died at birth and whose gravesite Mr. Presley opted not to relocate from Tupelo, Mississippi to Graceland after evaluating the pros and cons of doing so. Elvis' aunt Delta Presley Biggs, who lived at Graceland from 1967 until her death in 1993, was laid to rest next to her husband at Forest Hill Cemetery as was her wish. There are no plans for any other interments at Graceland.




De vier graven zijn die van: Elvis Aaron Presley (8 januari 1935 - 16 augustus 1977), Gladys Love Smith Presley (25 april 1912 - 14 augustus 1958), Vernon Elvis Presley (10 april 1916 - 26 juni, 1979) en Minnie Mae Hood Presley (17 juni 1890 - 8 mei 1980) Elvis zijn grootmoeder van vaders kant.

The four graves are those of: Elvis Aaron Presley (January 8, 1935 – August 16, 1977), Gladys Love Smith Presley (April 25, 1912 – August 14, 1958), Vernon Elvis Presley (April 10, 1916 – June 26, 1979) and Minnie Mae Hood Presley (June 17, 1890 – May 8, 1980) Elvis' paternal grandmother.
______________________________________________________________________________________

De dag dat Elvis overleed.

Op 16 augustus 1977, maakte Elvis voorbereidingen om te vertrekken naar zijn volgende concert tour, hij had de moed erin, voelde zich goed en keek ernaar uit om weer op te treden na een zes weken durende pauze. Lisa was de hele zomervakantie op bezoek bij haar vader en zou teruggaan die middag naar haar moeder in Californië. Eén van haar bezoeken die werden meestal aangepast aan Elvis zijn op-bij-nacht / slaap-bij-dag schema, maar daglicht naderde toen ze haar vader op zijn weg tegenkwam naar de squashbaan en ze was bang dat hij zou zeggen dat ze te laat op was. Ze praatten een tijdje, ze kuste hem welterusten en hij stuurde haar naar bed. Dit was het laatste gesprek tussen Elvis en Lisa.

Elvis zijn neef Billy Smith en zijn vrouw Jo ontmoette Elvis en zijn vriendin Ginger Alden bij de squashbaan. Elvis en Billy sloegen een balletje op de squashbaan. Jo en Ginger gingen ook om de beurt een balletje slaan. De groep zat ontspannen in de lounge. Elvis speelde piano en zong een paar liedjes. Twee van hen waren Unchained Melody en op verzoek van Jo's, Blue Eyes Crying in the Rain. De zon kwam al op toen Elvis naar het huis liep, hij was in gesprek met zijn familie en vrienden over de voorbereiding op zijn vertrek. Het was tijd om naar bed te gaan maar hij kon niet slapen. Halverwege de ochtend vond Ginger Elvis op de vloer van de grote badkamer. Hij was overleden. Dezelfde middag bracht de media het tragische nieuws.

The day Elvis passed away.

August 16,1977, Elvis made preparations to leave on another concert tour, spirits up, feeling good and looking forward to performing again after a six-week break. Lisa had been here for her summer visit with her father and would return to her mother in California that afternoon. One these visits, she typically adapted to Elvis' up-at-night / asleep-by-day schedule, but daylight was approaching when she encountered her father on his way out to the racquetball building and she worried that he might say something about her being up too late. They talked for a while, she kissed him goodnight and he sent her off to bed. It would be their last conversation.

Elvis' cousin Billy Smith and wife Jo joined Elvis and his girlfriend Ginger Alden at the racquetball building. Elvis and Billy hit some balls on the court – nothing serious or strenuous that morning. Jo and Ginger took their turn on the court as well. The Group relaxed in the lower lounge. Elvis played the piano and sang a few songs. Two of them were Unchained Melody and, at Jo's request, Blue Eyes Crying in the Rain. The sun had been up a while when Elvis made his way back to the house. More conversation with family and friends in preparation for his departure. Time to go to bed, but he couldn't sleep. At mid-morning Ginger found him collapsed on the Floor of the master bath. He was gone. By-mid-afternoon, the media would break the tragic news.
___________________________________________________________________________________

Elvis Presley Automobile Museum




De Elvis Presley Automobile Museum op Graceland Plaza is geopend in juni 1989. Voor die tijd, stonden de auto's en motoren nog steeds op dezelfde plaats in de carport achter het huis waar ze verbleven tijdens Elvis zijn leven. Het museum werd opgericht als een permanente oplossing voor het behoud en de weergave van de collectie. Het biedt ook een plek voor de auto's die Elvis eerder in zijn bezit had op een ander moment dat later naar Graceland terugkeerde via een lening of aankoop van een verzamelaar.

The Elvis Presley Automobile Museum opened in Graceland Plaza in June 1989. Before that, the cars and motorcycles still here following Elvis' death were displayed on the carport behind the mansion, the same place they were kept during his lifetime. The museum was created as a permanent solution for the preservation and display of the collection. It also provides a venue for displaying cars that Elvis owned at one time or another that return to Graceland via loan or purchase from a collector.




De eerste dagen van zijn succes in de showbusiness, stond Elvis bekend om het kopen van auto's en motorfietsen, een levenslange passie waar hij beroemd om is geworden. In de loop der jaren bezat Elvis vele auto's zoals de Cadillac, Lincoln, Mercedes, Stutz, Rolls Royce, Ferrari en andere luxe merken.

From the earliest days of his success in show business, one of Elvis' regular indulgences was buying cars and motorcycles, a lifelong passion he became famous for. Over the years, Elvis owned many automobiles – Cadillac, Lincoln, Mercedes, Stutz, Rolls Royce, Ferrari and other luxury brands.




Hij bezat ook een flink aantal motoren maar het merk Harley Davidson was zijn duidelijke zijn favoriet. Elvis genoot ook van golfkarretjes, sneeuwscooters, go-carts, driewielige fietsen en andere dergelijke gemotoriseerde speelgoed.

He also owned quite a few motorcycles – the Harley Davidson brand was his clear favorite. Elvis also enjoyed golf carts, snowmobiles, go-carts, three-wheeled cycles and other such motorized toys.




Elvis kocht deze 1975 Dino Ferrari 308 GT4 coupe in oktober 1976.

Elvis purchased this 1975 Dino Ferrari 308 GT4 coupe in October 1976.




Van links naar rechts staan een go-cart, een buggy, twee gemotoriseerde driewielers, een peddle auto en een van de vele sneeuwscooters die Elvis had omgebouwd voor gebruik op het gazon (er lag niet veel sneeuw in Memphis), nog een driewieler en een vloot van golfkarretjes.

Left to right are: a go-cart, a dune buggy, two motorized three-wheelers, a peddle car, one of several snowmobiles Elvis had converted to run on the lawn (not much snow in Memphis), another three-wheeler and one of a fleet of golf carts.




Elvis kocht deze 1973 Stutz Blackhawk in september 1974. Er wordt gezegd dat dit zijn favoriete auto van die tijd zou zijn. De legende is dat de 1971 Stutz werd besteld voor Frank Sinatra, maar Elvis wilde de eerste zijn en charmeerde de dealer en hij verkocht het aan Elvis.

Elvis purchased this 1973 Stutz Blackhawk in September 1974. It is said to be his favorite car from that time on. Legend has it that the 1971 Stutz was ordered for Frank Sinatra, but Elvis wanted the First one and charmed the dealer into selling it to him.




Elvis zijn 1955 roze Cadillac is een van' s werelds meest beroemde auto's en waarschijnlijk de grootste Rock & roll icon onder de auto's. Elvis gebruikte deze auto als zijn persoonlijk voertuig en voor reizen naar iedere show met zijn band. De auto was roze met een zwart dak. Na september 1955 toen gitarist Scotty Moore aan het stuur zat en een aanrijding kreeg werd de auto gerepareerd en in 1956 werd de auto opnieuw geschilderd, het dak werd wit. Elvis gaf de auto als geschenk aan zijn moeder. Zij stierf in 1958. Elvis ruilde voortdurend zijn auto's in of gaf ze weg maar deze pink Cadillac bleef altijd in zijn bezit.

Elvis' 1955 pink Cadillac is one of the world's most famous cars and probably rock & roll's greatest automotive icon. Elvis used this car as a personal vehicle and for traveling from show to show with his band. It was pink with a black roof. After a September 1955 wreck with guitarist Scotty Moore at the Wheel, the car was repaired and repainted by early 1956 and the roof became white. Elvis presented the car to his mother as a gift. She died in in 1958. Elvis' collection of vehicles changed often as he purchased or traded or gave cars away, but this one he kept.




Elvis kocht de Cadillac Eldorado Convertible in 1956.

Elvis bought the Cadillac Eldorado Convertible in 1956.
___________________________________________________________________________________

Elvis his planes




Elvis kocht zijn 1958 Convair 880, die een 96-passagiersvliegtuig van Delta Airlines was geweest in april 1975 voor ongeveer $ 250.000 en gaf nog eens meer dan $ 800.000 uit aan een renovatie.

Elvis purchased his 1958 Convair 880, which had been a 96-passenger jet for Delta Airlines, in April 1975 for about $ 250,000 and spent more than $ 800,000 having it remodeled.




Als je de cockpit en kombuis passeert vindt je een halve bad, een luxe zithoek, een conferentieruimte, een zitkamer die je kunt veranderen in een logeerkamer en, aan de achterzijde van het vliegtuig, een grote slaapkamer en een halve bad. De rijke kleurstelling is een mid-1970 elegante stijl mix van groen, blauw, oranje en goud. Er zijn suède banken, leer bedekte tafels, vergulde gespen en toebehoren, een 8-track stereo-installatie, een intercom / PA-systeem, een hemel-aarde telefoon systeem en nog veel meer. Elvis noemde dit zijn vliegende Graceland of The Pride of Elvis Presley Airways. Over de flight radiocommunicatie had hij de bijnaam Hound Dog I, maar de formele naam is Lisa Marie ter ere van Elvis zijn dochter. In de buurt van de neus van de jet aan weerszijden staat de naam Lisa. Aan beide zijden van de staart staat de afkorting TCB in een flits logo dat afhandelen van zaken betekend en de motoren zijn voorzien van het registratienummer N880EP, de initialen die door Elvis is aangevraagd. Ook op beide zijden van de staart staat de Amerikaanse vlag.

Passing from the cockpit and galley area, one finds a half-bath, a luxurious lounge area, a conference room, a sitting room that could transform into a guest bedroom and, at the rear of the plane, a master bedroom and half bath. The rich color scheme is a mid-1970s elegant blend of green, blue, orange, and gold. There are suède Sofas, leather-topped tables, gold-plated belt buckles and accessories, a quadraphonic 8-track stereo system, an intercom / PA system, a sky-to-ground Phone system and more. Elvis often referred to this plane as his flying Graceland or The Pride of Elvis Presley Airways. Over in-flight radio Communications it had the nickname Hound Dog I, but its formal name is the Lisa Marie in honor of Elvis' daughter. Near the nose of the jet on either side is Lisa's name. Both sides of the tail have Elvis' TCB taking care of business in a flash logo and the engines are marked with the revised registration number Elvis requested, N880EP, incorporating his initials. Also on both sides of the tail is the American flag.




In november 1975 waren de aanpassingen van de Lisa Marie compleet en Elvis nam zijn eerste vlucht. Van tijd tot tijd gebruikte hij het vliegtuig voor plezier reizen, maar hoofdzakelijk voor zijn concert reizen. Lisa's negende verjaardagspartij werd georganiseerd door haar vader en vond plaats rond de vergadertafel. De beroemdste vlucht was toen Elvis besloot op de bonnefooi naar Denver te vliegen met een groepje personeel en vrienden, vanwege een lokaal restaurant die bekend stond om hun gastronomische pindakaas, spek en jam broodjes en die leverde dit voor iedereen in het vliegtuig. De levering vond plaats op zilveren dienbladen en werd via een rijdende limousine op de luchthaven naar het vliegtuig gebracht. Vervolgens vloog de groep weer terug naar Memphis. Nog een plotselinge vlucht naar Colorado was toen Elvis zich realiseerde dat zijn dochter Lisa nog nooit sneeuw had gezien. Lisa speelde in de sneeuw voor een paar minuten en toen vlogen ze weer terug naar huis.

In November 1975 the customization of the Lisa Marie was complete and Elvis took his First flight on it. He used the plane for pleasure trips from time to time, but primarly for his concert tours. Lisa's ninth birthday party hosted by her father took place around the conference room table. The most famous flight was when Elvis decided on the spur of the moment to fly a Group of staff and friends to Denver, where it was arranged for a local restaurant to deliver their gourmet peanut butter, bacon and jelly sandwiches for everyone on the plane. The delivery was made on silver trays via a limousine arriving at the airport and driving out to the plane. Then, the Group flew home to Memphis. Another sudden flight to Colorado was when Elvis realized his daughter had never seen snow, so off they went. Lisa played in the snow a few minutes and they flew back home.




Elvis kocht een veel kleinere 1960 Lockheed JetStar vliegtuig in september 1975 voor iets minder dan $ 900.000. Het interieur is aangepast in geel en groen en was een populaire kleur in de jaren 70, een stereo-installatie en andere speciale functies waren geïnstalleerd. De aangepaste kleur van het exterieur is het zelfde als die van het groter vliegtuig de Lisa Marie, met inbegrip van de TCB-logo en het eigen speciale registratienummer N777EP. Elvis gebruikte dit vliegtuig voor een aantal korte trips, maar werd voornamelijk gebruikt voor Elvis zijn manager Colonel Tom Parker en zijn medewerkers om van stad naar stad te reizen waar Elvis een concert gaf. Terwijl Elvis in één stad optrad vloog kolonel Parker met de Hound Dog II naar de volgende stad om alle dingen klaar te maken. Een van de meest memorabele vluchten van de Hound Dog II was toen Elvis een van zijn honden, een noodlijdende chow genaamd Gitlow, van en naar Boston stuurde voor een aantal gespecialiseerde operaties. Helaas, de hond bezweek aan zijn ziekte, nadat hij thuis kwam, maar zijn laatste reis was een eerste klasse reis voor zijn hond.

Elvis purchased the much smaller 1960 Lockheed JetStar plane in September of 1975 for just under $ 900,000. The interior was customized in yellow and green, a popular color scheme of the era, and a stereo system and other special features were installed. The custom exterior paint scheme coordinates with that of the Lisa Marie, including the TCB logo and the plane's own special registration number N777EP. Elvis used it for some short trips, but its primary function tended to be taking Elvis' manager Colonel Tom Parker and his staff from city to city on Elvis' concert tours. While Elvis was in one city, Colonel would leave on Hound Dog II to get things ready in the next city of the tour. One of the most memorable flights of the Hound Dog II was when Elvis sent one of his pet dogs, an ailing chow named Gitlow, to and from Boston for some specialized sugery. Unfortunately, the dog succumbed to his illness after he got home, but his last trip was way beyond First class for a canine.




Elvis had een vierkoppige bemanning, onder leiding van kapitein Elwood David, die constant standby was voor geplande en geïmproviseerde vluchten op de Lisa Marie. Kapitein Milo High had de leiding over de Hound Dog II.

Elvis had a four-member crew, headed by Captain Elwood David, on constant standby for planned and impromptu flights on the Lisa Marie. Captain Milo High piloted the Hound Dog II.
___________________________________________________________________________________

Sincerely Elvis Museum




In het sincerely Elvis Museum op Graceland plaza vindt je een speciale tentoonstelling over Elvis die verandert van thema en inhoud van tijd tot tijd. Terwijl de exposities in de trofee kamer en andere ruimtes op Graceland het totale leven en carriere over Elvis presenteren is Sincerely Elvis meer gericht op diepgaande en geselecteerde thema's, meestal de meer persoonlijke kant van Elvis zijn leven.

A special exhibit area in Graceland Plaza is the sincerely Elvis Museum, a space that changes in theme and content from time to time. While the exhibits in the trophy room and other areas at Graceland Mansion present the overall story of Elvis' life and career, Sincerely Elvis focuses more in-depth on selected themes, usually from the more personal side of Elvis' life.




Zijn vitrine was onderdeel van een recente tentoonstelling getiteld, toegang tot Elvis zijn jumpsuits. De tentoonstelling gaat voornamelijk over Elvis zijn uitgebreide jumpsuit collectie.

This display was part of a recent exhibit entitled, Elvis jumpsuits all access. The exhibit featured a majority of Elvis' elaborate jumpsuit collection.
__________________________________________________________________________________

Explore more about Elvis at Graceland Crossing




Graceland Crossing ligt net voorbij Elvis zijn privé-jets en is de thuisbasis van de laatste twee tentoonstellingen en winkels die deel uitmaken van de Graceland tour. De thema's richten zich op zowel de persoonlijke gebeurtenissen die zijn gebeurd in en rond Elvis zijn leven, en waarop zijn leven werd beïnvloed.

Graceland Crossing is located just beyond Elvis' private jets and is home to the final two exhibits and shops that are part of the Graceland tour experience. The rotating themed exhibits focus on both the events that happened in and around Elvis' Life, as well as personal events that happened in and around Elvis' life, as well as personal events that impacted the way he lived.




Momenteel, biedt de 68' special een kijkje op deze historische tv-evenement via video's, foto's en displays en voorwerpen uit de tv-special. Onder de voorwerpen zijn outfits die Elvis droeg, een script van de show en een tijdlijn van belangrijke historische gebeurtenissen die op dat moment in de VS plaats vonden. Elvis Presley: De fashion koning neem een stap in de King of Rock 'n Roll's zijn kast en verken de modetrends van Elvis met zijn eigen unieke stijl en op maat gemaakte kleding. Deze tentoonstelling toont alles van Elvis, handgemaakte overhemden en pakken met flitsende sieraden en schoenen.

Currently, the 68' Special Exhibit offers a look at this historic television event through video's, photo's and displays of artifacts from the tv special. The displays include some of the outfits Elvis wore, a script from the show and a timeline of significant historical events occurring in the US at that time. Elvis Presley: Fashion King takes a step inside the King of Rock 'n Roll's closet and explores the fashion trends set by Elvis with his own unique style and custom-made clothing. This exhibit showcases everything from Elvis' handmade shirts and suits to flashy jewelry and Shoes.




Rond Graceland en in de musea vind je vele winkels over Elvis Presley die alles wat je maar kan bedenken aanbieden. T-shirts met opdruk van Elvis, beeldjes, bekers, glazen en nog vele andere artikelen maar te veel om op te noemen. Als je een echt Elvis fan bent is Graceland echt een must.

Around Graceland and in the museum you will find many shops about Elvis Presley that offer everything you can think of. Printed T-Shirts Elvis, figurines, cups, glasses and many other items but too many to mention. If you're a real Elvis fan Graceland is a must.

@MK