CANYON DE CHELLY NATIONAL MONUMENT
BEZIENSWAARDIGHEDEN/HIGHLIGHTS




Bezienswaardigheden / tips Canyon de Chelly 2021:

1)
Canyon de Chelly
:
Canyon de Chelly ligt ruim 550 km ten noord-oosten van Phoenix. Het bezoekerscentrum in Chinle is het hele jaar geopend

. De entree is gratis en je kunt Canyon de Chelly
vanaf de uitkijkpunten bekijken. Maar het bezoeken van de bodem van het ravijn zonder begeleiding of toestemming is verboden om de privacy van de 500 Navajo die er leven, te waarborgen. Dit deel van het uitgestrekte Navajo Indian Reservation wordt beschouwd als een van de heiligste plaatsen: afgezien van één steil pad naar beneden, moet je mee met een georganiseerde rit onder leiding van een Navajogids.

2)
South Rim Drive
: Vooral de 25 km lange South Rim Drive (
vele uitzichten
), die uitzicht biedt op de Tsegi Overlook en de Junction Overlook, is de moeite waard.

3)
White House Ruïnes
: Alleen bij de White House ruïnes mag je zonder gids komen: neem het steile pad omlaag naar de White House Ruins, de overblijfselen van een onderkomen met 80 kamers, dat tussen 1040 en 1275 bewoond zou zijn geweest.

4)
Spider Rock Overloop
: Spider Rock Overloop is de laatste stopplaats langs de South Rim Drive, en een van de meest spectaculaire. Kinderen krijgen kippenvel bij het idee dat Spider Woman, die volgens de Navajo de kunst van het weven onderwees, nog altijd verblijft op de grimmige spits die 245 m oprijst de bodem van het ravijn

.

5

)
Thunderbird Lodge
:
Bij de uitgang van de canyon staat het enige officiële gastenverblijf van het park, de Thunderbird Lodge, gebouwd op de plaats waar een oude handelspost gestaan heeft. Dit hotel wordt voornamelijk gemanaged door native amerikanen. De mensen zijn erg vriendelijk maar de hotelkamer prijzen zijn enorm hoog. In het plaatsje Chinle (slechts 6 minuten vanaf Thunderbird Lodge) heb je ook hotels en restaurants. Hou er rekening mee dat je ruim van tevoren een accomodatie moet boeken in het hoogseizoen want het aanbod is beperkt.

6) Beste reistijd: De beste reistijd om Canyon de Chelly te bezoeken is van mei tot oktober. Maar de maanden juli en augustus kunnen extreem druk zijn.

7)
Navajo Nation Powwow
: Ongeveer 100 km vanaf Chinle ligt Window Rock. De Navajo Nation Powwow een feest waarvoor alle inheemse bewoners bij elkaar komen (het weekende van 4 juli), en de Navajo Nation Fair and Rodeo (eind augustus/begin september) worden jaarlijks in Window Rock, de hoofdstad van het Navajo Indian Reservation gehouden.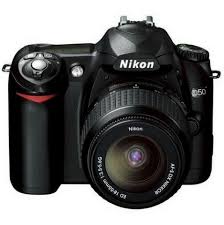 Highlights / tips Canyon de Chelly 2021:

1)
Canyon de Chelly
:

Canyon de

Chelly

is located

about 344 miles (550

km) north-

east of

Phoenix.

The visitor center

in Chinle

is open all

year

.

Entrance is

free and you can

see the Canyon de Chelly
from
the
viewpoints.
But
it is
forbidden
to visit the
bottom of the ravine
without supervision
or permission to ensure the privacy of the 500 Navajo who live there. This part of the vast Navajo Indian Reservation is considered one of the most sacred places: apart from one steep path down, you have to join an organized trip led by a Navajo guide.

2)
South Rim Drive
:
Especially the 16 miles (25 km) long South Rim Drive (
many overlooks
), which offers a view of the Tsegi Overlook and the Junction Overlook, is worthwhile.

3)
White House Ruins
: You can only visit the White House Ruins without a guide: take the steep path down to the White House Ruins of a shelter with 80 rooms, which would have been inhabited between 1040 and 1275.
4)
Spider Rock Overloop
: Spider Rock Overlook is the last stop on the South Rim Drive, and one of the most spectacular. Childeren get goose bumps at the idea that Spider Woman, who, according to the Navajo, taught the are of weaving, is still staying on the stark spire that rises 25 m at the bottom of the ravine.
5)
Thunderbird Lodge
:
At the exit of

the canyon

is

the

only official

guest house of

the park,

the

Thunderbird Lodge

, built on the site of an old trading post. This hotel is mainly managed by Native Americans. The people are very friendly but the hotel room prices are very high. In the town of Chinle (only 6 minutes from Thunderbird Lodge) you have hotels and restaurants too. Please be aware that you book a hotel room in advance in the high season as the offer is limited
.

6) Best time to visit: Best time to visit Canyon de Chelly is from May to October. But the months of July and August can be extremely busy.

7)
Navajo Nation Powwow
: About 68 miles (100 km) from Chinle lies Window Rock. The Navajo Nation Powwow, a party for all native residents, (the weekends of July 4), and the Navajo Nation Fair and Rodeo (late August / early September) are held annually in Window Rock, the capital of the Navajo Indian Reservation.


Canyon de Chelly kan in omvang dan wel niet wedijveren met de indrukwekkende Grand Canyon op vier uur rijden, maar het is een openlucht museum van 2000 jaar geschiedenis van de Amerikaanse indianen en heeft een heel eigen magie en spiritualiteit. Tweehonderd meter hoge wanden van zandsteen komen uit boven het 340 vierkante meter grote ravijn waarvan de adembenemend mooie vormen en kleuren met het tijdstip van de dag veranderen.

Canyon de Chelly does not compete in size with the impressive Grand Canyon that is four hours away, but it is an outdoor museum of 2000 years of history of the American Indians and has its own magic and spirituality. Two hundred meter high walls of sandstone come above from the 340 square meter large ravine which the breathtakingly beautiful shapes and colors change with the time of day.




Maar de canyon is het meest bekend vanwege de woningen van stenen en in de zon gedroogde klei die tussen 700 en 1300 n.C door de Anasazi tegen de wanden zijn gebouwd. Deze huizen, die om onbekende redenen in de 14e eeuw zijn verlaten, zijn de oudste woningen van de Verenigde Staten.

But the canyon is best known for the houses of stones and sun-dried clay built against the walls by the Anasazi between 700 and 1300 n.C. In the 14th century, these houses, which to be abandoned for unknown reasons are the oldest houses of the United States.




De Navajo (een van de vijftien indiaanse volkeren van Arizona) verhuisden in de 18e eeuw naar de canyon om zich er permanent te vestigen. Zo'n 500 van hen bebouwen er nu hun akkers, hoeden geiten en schapen of dienen de bezoekers tot gids.
In the 18th century, the Navajo (one of the fifteen Native peoples of Arizona) moved to the canyon to settle there permanently. About 500 of them are now tilling their fields, herding goats and sheep or are guiding the visitors.




De canyon ligt in het noordoosten van Arizona en maakt deel uit van het uitgestrekte Navajo Indian Reservation, het grootste reservaat in Noord-Amerika. Canyon de Chelly is een van de heilige plaatsen van de indianen waar, ondanks de toeristen in de zomer, nog steeds gemakkelijk een rustig plekje in de mysterieuze wereld gevonden kan worden.

The canyon is located in northeastern Arizona and is part of the vast Navajo Indian Reservation, the largest reserve in North America. Canyon de Chelly is one of the holy places of the native Indians which, despite the tourists in the summer, can still be easily found as a quiet spot in the mysterious world.




De afbeeldingen op de rotsen die hier zijn achtergelaten door de Navajo, de Anasazi en de nog vroegere manden makers cultuur uit de 4e eeuw n.C., behoren tot de mooiste rotskunst van heel Amerika.

The images on the rocks that are left behind by the Navajo, the Anasazi and the earlier baskets makers culture from the 4th century N.C., are among the most beautiful rock art in America.

@MK