HILTON HEAD ISLAND
BEZIENSWAARDIGHEDEN / HIGHLIGHTS
Bezienswaardigheden / tips Hilton Head 2021:
1)
Hilton Head
: Maak een trip van Charleston naar Hilton Head, een gezinsvriendelijk vakantiebestemming in South Carolina. Witte zandstranden, natuurgebieden, golf (miniatuur en volledige golfbanen) en meer dan 240 restaurants en 200 winkels geven je echt een vakantiegevoel. Echter, Hilton Head is geen Myrtle Beach. Lagunes op het eiland zijn een feest voor vogels en schildpad spotters, en het is gebruikelijk dat je dolfijnen tegenkomt tijdens een kajak tour. Hilton Head heeft niet één maar verschillende winkel en uitgaan gebieden, deze zijn verdeeld over het hele eiland.
2)
Harbour Town
: Harbour Town is een van de mooiste plekken in Hilton Head. Hier vindt je een schilderachtige vuurtoren en een haven en een scala aan winkels en restaurants. Ook kun je hier wateractiviteiten beoefenen. Omdat Harbour Town zich bevindt in Sea Pines, een particulaire gemeenschap, moeten alle auto's entree betalen ($ 8,00 voor personen auto's). Maar als je een gast bent in de Inn & Club in Harbour Town, ontvang je gratis een toegangspas voor de duur van je verblijf. Een bezoek aan de
vuurtoren
van Harbour Town is een must, deze is geopend van 10.00 tot 19.30 en de entree kost slechts $ 4,95 per persoon.

3)
Coligny Beach Park
: Zodra je aan het einde van Pope Avenue bent, vlak bij Coligny, vindt je Coligny Beach Park, het grootste en populairste strand van Hilton Head. Het strand heeft uitstekende voorzieningen, de toileten zijn schoon, er zijn mooie kleedkamers en buiten douches en je kunt hier alle strandgerelateerde apparatuur huren. Bij het Coligny Beach Park ligt het Coligny Plaza Shopping centrum met voldoende winkels, restaurants en een supermarkt (Piggly Wiggly).

4)
Shelter Cove Town Center
: Shelter Cove Towne Center, voorheen The Mall at Shelter Cove, is een gemengd lifestyle-centrum. Shelter Cove Towne Center kijkt uit over de prachtige Broad Creek en is een uniek lifestyle-centrum met 290.000 vierkante meter winkel-, eet- en uitgaansgelegenheden, omringd door een groot park aan het water, natuurlijk voorzieningen en prachtige luxe apartementen.

5) Fietsen op Hilton Head: Een unieke en ontspannende manier voor het verkennen van Hilton Head is op de fiets. Hier vindt je veilige, comfortabele fietspaden en op de fiets zie je het landschap op een hele andere manier. In vele hotels kun je gratis een fiets huren maar er zijn ook veel
verhuurmaatschappijen
die fietsen verhuren op Hilton Head. Er zijn verschillende
fietsroutes
uitgezet op Hilton Head.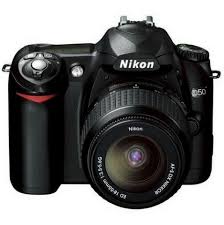 Highlights / tips Hilton Head 2021:
1)
Hilton Head
:
Make the trip from Charleston to Hilton Head Island, South Carolina's family-friendly holiday central. White sandy beaches, nature preserves, golf (miniature and full course) and more than 240 restaurants and 200 shops practically assure a day filled with vacation goodness. However, Hilton Head is no Myrtle Beach. Lagoons dotting the island are a feast for bird watching and turtle spotting, and it's common to see dolphins on a selfguided kayaking expedition. Hilton Head has not one but different shopping and entertainment areas, these are spread throughout the island.
2)
Harbour Town
: Harbour Town is one of the most scenic spots in Hilton Head. Here, you will find a picturesque lighthouse and harbor and a range of shops and restaurants. Also, you will find a range of water activities. Because Harbour Town is located within Sea Pines, a privately owned residential community, all cars are required to pay an entrance fee (typically $ 8,00 for standard vehicles). However if you're a guest at the Inn & Club at Harbor Town, you'll receive a complimentary access pass for the duration of your stay. A visit to the Harbour Town
Lighthouse
is a must, it is open from 10 a.m. to 7:30 p.m. and only costs $ 4.95 per person.
3)
Coligny Beach Park
: Once you get to the end of Pope Avenue just of Coligny Circle, you will find Coligny Beach Park, the largest and the most popular beach on Hilton Head. The beach has excellent amenities, the bathrooms are clean, there are quaint changing rooms and outdoor showers, and you can rent any piece of beach-related equipment you need. Near Coligny Beach park lies the Coligny Plaza Shopping center with plenty of shops, restaurants and a supermarket (Piggy Wiggly).
4)
Shelter Cove Town Center
: Shelter Cove Towne Centre, formerly The Mall at Shelter Cove, is a mixed-use lifestyle center. Overlooking beautiful Broad Creek, Shelter Cove Towne Centre is a unique lifestyle village featuring 290,000 square feet of shopping, dining and entertainment space surrounded by a large waterside park, natural amenities and luxury residences.

5) Biking/cycling on Hilton Head: A unique and relaxing way to explore Hilton Head is by bike. Here you will find safe, comfortable cycle paths and you will see the landscape in a completely different way on your bike. In many hotels you can rent a bucycle for free, but there are also many
rental companies
that rent bicycles on Hilton Head. There are various
cycle trails
on Hilton Head.
Langs de Kust ten zuiden van Charleston ligt een aantal eilanden die een bijzondere aantrekkingskracht uitoefenen op toeristen uit binnen en buitenland.

Hilton Head Island

, Fripp Island en St. Helena Island zijn de grootste trekpleisters. Dit voorbeeld werd al spoedig gevolgd door andere island resorts in dit

gebied

, echter zonder dat het unieke natuurschoon van de eilanden werd aangetast.

Along the coast of South Carolina there are a bumber of islands that have a special attraction for international and American tourists.

Hilton Head Island

, Fripp Island and St. Helena Island are the main attractions. This example was soon followed by other island resorts in this

area

, but without affecting the unique natural beauty of the islands.
De hotels, motels en luxueuze villa's liggen onopvallend verscholen in het groen van grote, schaduwrijke bossen. Hilton Head heeft zijn bezoekers circa 19 km aan fraaie

stranden

te bieden. (hierboven op de foto en film het mooie

Marriott Hotel

aan het strand).

The hotels, motels and luxurious villas are unobtrusively hidden in the geeen of large, shady forests. Hilton Head offers its visitors about 12 miles (19 km) of beautiful

beaches

. (Above on the photo and film the beautiful

Marriott Hotel

on the beach).
Hilton Head heeft meerdere centra die verspreid zijn over het hele eiland. In het
Coligny Plaza Shopping centrum
vindt je 60 winkels en vele restaurants waar je heerlijk kunt vertoeven. (zie
film
).

Hilton Head has several centers that are scattered all over the island. In the
Coligny Plaza Shopping center
you will find 60 stores and many restaurants where you can relax. (see
film
).
Bij het Coligny Plaza Shopping centrum ligt ook het Coligny Park. Een wandelpad brengt je naar de boardwalk richting het strand.

At the Coligny Plaza shopping center you will find the Coligny Park. A hiking trail takes you to the boardwalk towards the beach.
Coligny Beach Park

is niet voor niets populair. Schone toiletten, een koele omgeving op en naast het strand en gratis parkeren dragen allemaal bij aan deze kleine bestemming in een prachtige locatie en hier kun je genieten van de mooie kustlijn van Hilton Head.
Coligny Beach Park
is popular for a good reason. Clean restrooms, a cool environment on and off the beach, and free parking all help make this little destination a stunning locale to enjoy the ample Hilton Head Shoreline.
Harbour Town
is gecentreerd rond een brede jachthaven. Het heeft een pier waarbij je een prachtig
uitzicht
hebt op de Harbour Town Lighthouse.
Harbour Town
is centered around a wide yacht basin. It has a pier with a beautiful
view
of the Harbor Town Lighthouse.
De bouw van de
Harbor Town
vuurtoren werd gestart in 1969 door Charles Fraser en werd voltooid in 1970. Het is een zeshoekige kolom met een rood observatiedek. De vuurtoren werd als privé onderkomen gebouwd als onderdeel van Harbour Town Marina en Sea Pines Plantation.Het is open voor publiek en je kunt de toren beklimmen.
Building of
Harbour Town
Lighthouse was started in 1969 by Charles Fraser and completed in 1970. It is a hexagonal column with a red observation deck. The lighthouse was privately built as part of Harbour Town Marina and Sea Pines Plantation. It is open for public to climb.
Havenbezoekers kunnen terecht in de
Harbour Town
Shops in het Sea Pines Resort, een populaire winkelbestemming met uitzicht op het water.
Harbour visitors can hit the
Harbour Town
Shops at the Sea Pines Resort, a popular shopping destination which features waterfront views.
Het openluchtwinkelplein beschikt over meer dan 20 onafhankelijke boetieks, kledingwinkels, cadeau- en ambachtelijke galerijen, juweliers, kunstgalerijen, en T-shirt- winkels.
The outdoor shopping plaza features more than 20 independently owned and operated boutiques, clothing shops, gift and craft galleries, jewelry stores, independent art galleries, and T-Shirt shops.
De natuur op Hilton Head is adembenemend mooi, hier komen aligators en veel
witte reigers
voor.

The nature on Hilton Head is breathtakingly beautiful you will find aligators and many
white herons
.
Een ander mooi centrum is Shelter Cove Town Centre. Hier vindt je voldoende winkels en grenst aan een prachtig
natuurgebied
.

Another beautiful center is Shelter Cove Town Centre. Here you will find enough shops and lies nearby a beautiful
nature reserve
.
@MK