JACKSON HOLE
BEZIENSWAARDIGHEDEN / HIGHLIGHTS


Bezienswaardigheden / tips Jackson Hole 2021:

1)
Jackson Hole
: Jackson ligt aan de zuidelijke ingang van het Grand Teton National Park en Yellowstone National Park. Veel van de natuurlijke schoonheid moet wijken voor vakantiehuizen en skioorden, maar ondanks de boetieks en kunstgalerie, en het drukke verkeer in de zomer, weet Jackson de sfeer van het Wilde Westen te behouden. Jackson Hole is een gezellige plek om te verblijven.

2)
National Elk Refuge
: Een bezoek aan het National Elk Refuge is de moeite waard. Dit is een gebied van 10.000 ha waar duizenden elanden de winter doorbrengen. In de herfst kun je ze horen burlen, en van half december tot maart kun je met een
arresleetocht
het gebied in om een glimp van de dieren op te vangen
(kosten $ 25,00 per volwassen), die wordt georganiseerd door Double H Bar, Inc., een particulaire aannemer die voor the National Elk Refuge werkt. Bezoek het visitor center, je krijgt hier volop tips om zonder gevaar rond te lopen en je leert hier alle dieren te herkennen.
3)
Jackson Hole Museum
: In dit kleine museum vindt je er een overzicht van de grootse geschiedenis van het land aan de hand van foto's en oude spullen. Alles wordt besproken, van de eerste indianenstammen over het bestaan van de trapper tot de uiteindelijke kolonisatie. Ook is er een kleine afdeling over de fauna, flora en geologie van Grand Teton. Een ticket voor een volwassen kost $ 10,00.

4)
National Wildlife Art Museum
: Dit museum is helemaal gewijd aan de dierenwereld, gezien door een tiental kunstenaars (in het wild geïnspireerde kunst). Een ticket kost $ 15,00 per volwassen.

5)
Jackson Hole Arial Tram
: De Jackson Hole Arial Tram is een kabelbaan waarvan het grondstation bij Teton Village te vinden is (20 km ten noordwesten van Jackson aan State Highway 390), brengt je over een afstand van 4 km naar de top van de 3185 meter hoge Rendezvous Mountain. Hier heb je een prachtig uitzicht over de hele Jackson Hole en een deel van de Grand Teton Range. De ticket prijzen varieren per seizoen.

6) Beste reistijd: Eind mei voor
Old West Days
, juni-september voor het mooie weer, half september voor het 10-daagse
Fall Arts Festival
. De winter duurt meestal van begin november tot eind april en er valt in die periode gemiddeld 5 m sneeuw. De soms optredende sneeuwstormen kunnen dagen achtereen aanhouden en maken het reizen door dit gebied dan tot een riskante aangelegenheid.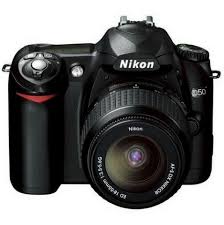 Highlights / tips Jackson Hole 2021:

1)
Jackson Hole
: Jackson lies at the southern entrance to the Grand Teton National Park and Yellowstone National Park. Much of the natural beauty is giving away to holiday homes and ski resorts, but despite the boutiques and are gallery and the busy traffic in the summer, Jackson knows how to preserve the atmosphere of the Wild West. Jackson Hole is a cozy place to stay.

2)
National Elk Refuge
: A visit to the National Elk Refuge is worthwhile
. This is an area of 10,000 ha where thousands of elks spend the winter. In the fall you can hear them burlen, and from mid-December to March you can take a
sleigh ride
into the area to catch a glimpse of the animals (costs $ 25,00 per adult)
, organized via a private contractor, Double H Bar, Inc., who works for the National Elk Refuge. Visit the visitor center, you get plenty of tips to walk around without danger and you learn to recognize all animals here.

3)
Jackson Hole Museum
: In this small museum you will find an overview of the great history of the country on basis of photos and old stuff
. Everything is discussed, from the first Indian tribes about the existence of the trapper to the final colonization. There is also a small section about the fauna, flora and geology of Grand Teton. A ticket for an adult cost $ 10.00.

4)
National Wildlife Art Museum
: This museum is completely dedicated to the animal world, seen by a dozen artists (wild-inspired art)
. A ticket costs $ 15.00 per adult.

5)
Jackson Hole Arial Tram
: The Jackson Hole Arial Tram is a cable car with a ground station at Teton Village (12,5 miles northwest of Jackson on State Highway 390) that will take you over a distance of 2,5 miles to the summit of the 10.449 feet high Rendezvous Mountain
. Here you have a beautiful view of the entire Jackson Hole and part of the Grand Teton Range. The ticket prices vary per season.

6) Best time to travel: End of May for the
Old West Days
, June-September for the good weather, mid-September for the 10-day
Fall Arts Festival
. The winter usually lasts from the beginning of November to the end of April and there is an average of 16 feet of snow in that period. The sometimes occurring snowstorms can persist for days and make traveling through this area very risky.
Jackson Hole
ligt ten zuiden van het Grand Teton National Park, slechts anderhalf uur rijden van de ingang van het Yellowstone National Park. Het is dan ook een belangrijke uitvalsbasis, dicht bij de luchthaven en ook dicht bij de ingang van Grand Teton National Park.
Jackson Hole
is located south of the Grand Teton Nationl Park, only one and a half hours drive from the entrance to Yellowstone National Park. It is therefore an important base, close to the airport and also close to the entrance to Grand Teton National Park.
Jackson Hole ontwikkelde zich tot een van de trekpleisters van het Nieuwe Westen. Het begon als een plek voor pelsjagers en veeboeren, en is nu een levendig toeristencentrum.

Jackson Hole developed into one of the attractions of the New West. It started as a place for trappers and ranchers, and is now a lively tourist center.
In het gebied van
Jackson Hole
('hole' was de benaming die pioniers gaven aan een vallei die door bergen omringd wordt) staan de mooie huizen en omheinde landgoederen van de nieuwe rijken, maar Jackson zelf ademt nog de sfeer van vroeger.

In the area of
Jackson Hole
('hole' was the name pioneers gave to a valley surrounded by mountains) lies the beautiful houses and fenced estates of the new realms, but Jackson himself still breathes the atmosphere of the past.
Het epicentrum van de stad is
Town Square
, een door bomen omzoomd park met vier toegangsbogen die zijn opgetrokken uit duizenden geweien van muildierhert- en wapitigeweien. Gelukkig zijn de geweien niet alleen het gevolg van het doodschieten van de herten maar herten verliezen nu eenmaal elke herfst hun gewei.

The epicenter of the city is
Town Square
, a tree-lined park with four entrance arches are made from thousands of antlers of mule deer and wapiti antlers. Fortunately, the antlers are not only the result of the shooting of the deer, but deer always lose their antlers every autumn.
In deze
buurt
vind je de meeste bars, restaurants en galerieën. Jackson is vooral bekend vanwege de interessante kunst uit de regio. Tenten die de tijd hebben doorstaan, zoals Bubba's Bar-B-Que en de Million Dollar Cowboy Bar, zijn onweerstaanbaar.

In this
neighborhood
you will find most bars, restaurants and galleries. Jackson is best known for the interesting art from the region. Tents that have withstood time, such as Bubba's Bar-B-Que and the Million Dollar Cowboy Bar are irresistible.
Jackson Hole is super toeristisch en druk, wervelend en levendig, en toch zo typisch plattelands, met zijn oude centrum en zijn houten huizen.

Jackson Hole is super touristy and crowded, sparkling and lively, yet so typical rural, with its old town and its wooden houses.
Ondanks de boetieks en kunstgaleries, en het drukke verkeer in de zomer, weet Jackson de sfeer van het Wilde Westen te behouden.

Despite the boutiques and art galleries, and the busy traffic in the summer, Jackson knows how to preserve the atmosphere of the Wild West.
Zelfs de politie rijdt nog op paarden in het Wilde Westen.

Even the police are still riding horses in the Wild West.
@MK