GREAT SMOKEY MOUNTAINS NATIONAL PARK


BEZIENSWAARDIGHEDEN/HIGHLIGHTS


Bezienswaardigheden / tips Great Smokey Mountains National Park 2021:

1)
Great Smokey Mountains National Park
: Het is het meest bezochte park van de Verenigde Staten. Dit komt voornamelijk omdat de toegang tot dit park gratis is! De Smokies behoren tot de oudste gebergtes ter wereld en zijn vernoemd naar de blauwe nevel die de bergen vaak omhult. De nevel wordt veroorzaakt door de waterverdamping van de dichte bossen waarmee 95 procent van het park bedekt is. Er zijn 150 wandelpaden die varieren van makkelijk tot moeilijk. De hoofdingang van het National Park in Tennessee is bij het bezoekerscentrum the Sugerlands, 3,5 km ten zuiden van Gatlinburg.
2) Drukte in het park: Meer dan 9 miljoen bezoekers bezoeken jaarlijks de Smokey Mountains National Park. Vooral in de weekenden en in de zomer en herfst maanden kan het park erg druk zijn waardoor de wegen aardig verstopt raken. (Wij hebben dit zelf ondervonden). Door de verkeers drukte laat de wildlife zich ook niet zien en dat is jammer want in de Smokey Mountains wonen meer dan 1,500 beren. Maar met een zorgvuldige planning kun je de drukte vermijden.

3) Auto: Je kunt het park ook met de auto doorkruisen via de Newfound Gap Road, een weg van 55 km die de plaatsen Gatlinburg in Tennessee en Cherokee in North Carolina met elkaar verbindt. Je hebt vanaf de weg onder andere uitzicht op de 2010 m hoge Mount LeConte en op Clingmans Dome, met 2025 m de hoogste bergtop van het park.

4)

Blackberry Farm

: Als je de echte sfeer van de Smokey Mountains wilt proeven is een overnachting in de Blackberry Farm een aanrader. Blackberry Farm is een soort Ritz-Carlton (niet erg goedkoop) in het bos, en is beroemd om zijn elegantie en luxe accommodaties. De 1700 ha grond waarop het resort staat is een voortvloeisel van de natuurlijke schoonheid van het park; van alle activiteiten op het menu staat het vliegvissen bovenaan. Bekijk de mooie zonsondergang vanaf deze plek.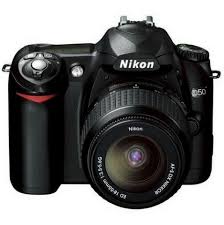 Highlights / tips Great Smokey Mountains National Park 2021:

1)
Great Smokey Mountains National Park
: It is the most visited park of the United States. This is mainly because the access to the park is free! The Smokies are among the oldest mountains in the world and are named after the blue mist that often surrounds the mountains. The mist is caused by the water evaporation of the dense forests with which 95 percent of the park is covered. There are 150 hiking trails that vary from easy to difficult. The main entrance of the National Park in Tennessee is at the visitors center the Sugarlands, 2,1 miles (3,5 km) south of Gatlinburg.
2) Crowds in the park: Annualy, more than 9 million visitors visit the Smokey Mountains National Park. Especially in the weekends and during the summer and autumn months the park can be very busy and the roads become quite congested. (We have experienced this). You will not see enough wildlife if there is to much traffic. Unfortunate, because more than 1,500 bears are living in the Smokey Mountains. But with careful planning, you can avoid the crowds.

3) Car: You can also cross the park by car via Newfound Gap Road, a 35 miles (55 km) road that connects Gatlinburg in Tennessee and Cherokee in North Carolina. From the road you have a view of the 2010 m high Mount LeConte and Clingmans Dome, with 2025 m the highest peak of the park.

4)

Blackberry Farm

: If you want to taste the real atmosphere of the Smokey Mountains, an overnight stay in the Blackberry Farm is a must. Blackberry Farm is a kind of Ritz-Carlton (not very cheap) in the forest, and is famous for its elegance and luxurious accomodations. The 1700 ha of land on which the resort stands is a consequence of the natural beauty of the park; of all activities on the menu, fly fishing is at the top. Watch the beautiful sunset from this place.
The Great Smoky Mountains vormen een onderdeel van de 2.700 kilometer lange bergketen Appalachian Mountains. Dat is een van de oudste bergketens van de wereld; de rotsen die het landschap vormen zijn zo'n 900 miljoen jaar oud.



The Great

Smoky Mountains

are part of

the 2,700

-kilometer

mountain range

of the

Appalachian

Mountains.

It

is one of

the oldest mountains

in the world

,

the rocks that

form

the landscape

are

about 900

million years

old.
Het park bestaat uit vele berg- en heuvelruggen die van elkaar worden afgescheiden door diepe valleien.



The park

consists of many

mountains and

hills

that

are separated

from each other

by deep

valleys.
Onze eerste
beer
aan de kant van de weg.

Our first
bear
on the side of the road.
Je kunt ook in de Smokey mountains prachtige wandelingen maken, wij hadden gekozen voor een 4 km lange trail naar de bekende Laurel Falls.



You can also walk beautiful trails in

the Smokey

Mountains

,

we chose

a 4

km

trail to

the famous

Laurel

falls.
Éénmaal aangekomen vonden we de watervallen erg klein.
Once arrived, we found the waterfalls very small.
Tijdens de trail kwamen we een hert tegen.

During the trail we saw a deer.
Ook kwamen wij tijdens de wandeling een zwarte
beer
tegen, het was wel even schrikken maar de beer was gelukkig niet geïnteresseerd in ons.



Also

during the walk

we saw

a black
bear
, it was

a shock

but the bear

was fortunately

not

interested in us.
In de volkstaal een "

Cove

" in

Smokey Mountain

is een relatief

vlakke dal

tussen de bergen

ruggen.

De

toegang tot

Cades

Cove is de

13,2 km lange éénrichtingsweg genaamd

de

Cades

Cove

Loop weg.



A "Cove" in Smokey Mountain vernacular is a relatively flat valley between mountains and ridges. The primary access to Cades Cove is the 11-mile, one way Cades Cove Loop road.
D

e John

Oliver

cabine is het

oudste

houten huis

in Cades

Cove,
Smokey Mountains. Het is g

ebouwd in

het begin van

1820.
Built in the early 1820s, the John Oliver cabin is the oldest log home in Cades Cove, Smokey Mountains.
De
Cades

Cove

Primitive

Baptist

Kerk.

The Cades Cove Primitive Baptist Church.
Boom met prachtige zwammen.



Beautiful

tree with

fungi.
De tweede day in de Smokey Mountains kwamen we een zwarte beer met drie
jonge beertjes
tegen. De beertjes waren moeilijk op de foto te krijgen maar het is ons gelukt om een stukje te filmen.



The

second

day

in the Smokey

Mountains

we saw a

black

bear with

three
young
cubs
.

The bears

are not in the

picture

, but

are on

film

.
Het kabel

molen

gebied.

De

koren

molen staat

op zijn oorspronkelijke plaats

.

Andere

historische gebouwen in

dit complex

werden

van elders

in het park gebracht.



The cable mill area. The grist mill is on its original site. Other historic buildings in this complex were brought from elsewhere in the park.
En voor de derde keer kwamen we weer een zwarte
beer
tegen.



And

for the third time
we saw a black
bear
again.
Prachtige omgeving onderweg naar Newfound Gap.



Beautiful environment

on the way to

Newfound

Gap.
De Smokey mountains liggen in de staten Tennessee en North Carolina. Bij Newfound Cap ga je de grens over.



The

Smoky

Mountains are

located in

the States Tennessee

and North

Carolina.

Y
ou cross the border by Newfound Cap.


Uitzicht op de Smokey Mountains vanaf Newfound Gap.



View of the

Smoky Mountains

from

Newfound

Gap.


Clingmans

Dome is een

berg in de

Great Smoky Mountains

.

Op een hoogte van

2

.025

meter

, is het de

hoogste berg in de

Smokies.
Clingmans
Dome
is een populaire

bestemming

in het

Park

.

Gelegen langs de

state grens

is het ene helft van het park gelegen

in

Noord-Carolina

en de andere helft

in Tennessee.

Een

verharde

weg

leidt tot een

54-

meter

uitkijktoren

.
Clingmans Dome is a mountain in the Great Smoky Mountains. At an elevation of 6,643 feet, it is the highest mountain in the Smokies.
Clingmans Dome
is a popular Park destination. Located along the state-line ridge, it is half in North Carolina and half in Tennessee. The peak is accessible after driving Clingmans Dome Road from Newfound Gap, and then walking a steep half-mile trail. A paved trail leads to a 54-foot observation tower.
Éénmaal aangekomen in Clingmans Dome sloeg het weer om. Toen wij op weg waren naar de uitkijk toren zijn we halverwege weer terug gelopen omdat het zo mistig werd en we niks meer konden zien.



Once at

Clingmans

Dome

the weather changed

.

When we

were on our way

to

the lookout

tower we

walked back

halfway

because it

was

foggy

and we

could see

nothing.
Toen het weer veranderden op 2,025 meter hoogte zijn we terug gereden naar het dal waar het weer veel beter was. Onderweg stopte we om een paar mooie foto's te maken van een rivier waar mensen in zwommen.



Then

the weather

changed

at

2.025 meters

altitude, so

we drove back

to the valley

where the weather

was much better.

Along the way

we stopped

for some nice

shots

of

a river where
people swim.
Weer aangekomen in Cades Cove kwamen we weer een zwarte
beer
tegen. Alleen dit keer kwamen we beide iets te dichtbij wat niet de bedoeling was. Na een schijnbeweging van de beer wisten we weer afstand te houden. In je enthousiasme kom je helaas wel eens te dichtbij. Maar zolang je de beer met rust laat en geen voedsel geeft zijn ze niet gevaarlijk maar desondanks blijven het wilde dieren en moet je altijd afstand bewaren.



Again, when we

arrived

in Cades

Cove

we saw

an other black
bear
.

Only

this time

we were

both a little

too close,

what was not intended

.

After a

feint

of the bear

we had to go back

. Sometimes i

n your

enthusiasm

you will

get too close.

But if you

leave

the bear

alone

and show no food

they are not dangerous

but still

keep

the wild
animals away and never come to close.

@MK