BURLINGTON
BEZIENSWAARDIGHEDEN / HIGHLIGHTS


Bezienswaardigheden / tips Burlington 2021:

1)
Burlington
: Burlington is de grootste stad in Vermont en heeft de naam progressief te zijn. Veel studenten zijn er blijven hangen na hun studie, gehecht als ze zijn aan de kosmopolitische sfeer, het rijke muziekleven en de prachtige ligging aan Lake Champlain, met op de achtergrond de majestueuze Adirondacks. Vandaag de dag is Burlington een levendige gezellige stad en zeker de moeite waard om te bezoeken.
2)
Church Street Marketplace
: Een bezoek aan Church Street Marketplace, een voetgangersgebied met alles wat inwoners en toeristen zich wensen kunnen, is zeker een bezoek waard. Ga in elk geval naar
Ben & Jerry's
(36 Church Street), de bekende ijssalon die in 1978 zijn deuren opende.

3)
Waterfront Park
: Bezoek het mooie Waterfront Park, het park is een geweldige manier om van Lake Champlain te genieten. Het park biedt voldoende open velden met een ligweide, wandelpaden, bankjes en schommels waar je heerlijk kunt ontspannen. Er is een Boardwalk aangelegd waar je heerlijk kunt wandelen en er zijn ook mogelijkheden om een fiets te huren. In de zomermaanden worden er in het park optredens gegeven. Aan het einde van de dag komen vele bijeen om de zonsondergang te bekijken.



4)
Burlington Waterfront Bike Path
:
Fietsers kunnen het verharde Burlington Bike Path nemen dit is een route van 13 km langs het water, en onderdeel van de Champlain Bikeway rondom het meer.
5)
Lake Champlain
: Lake Champlain staat garant voor eindeloze recreatiemogelijkheden. De vele stille baaien en stranden zijn een paradijs voor zeilers en zwemmers. Het Community Sailing Center geeft cursussen en verhuurt allerlei boten.
Je kunt ook kiezen voor een rondvaart met uitleg met de Northern Light, en zo kennis maken met de historie van het meer.

6)
Ethan Allen Park
: Het Ethan Allen Park grenst aan North Avenue en de Ethan Allen Parkway. In het park, dat zijn naam dankt aan Ethan Allen een van de helden uit de Onafhankelijkheidsoorlog, staat de Ethan Allen Homestead, gebouwd in 1787. Vanaf de Ethan Allen Tower heb je een fraai uitzicht over de Green Mountains, Lake Champlain en de Adirondack Mountains aan de overkant van het meer.

7) Beste reistijd: De maand juni voor het Burlington Jazz festival en Green Mountain Chew-Chew; juli voor het Vermont Brewers Festival; 's zomers voor watersporten; september-oktober voor de herfstkleuren.

8) Concerten: Naast tentoonstellingen en kamerconcerten organiseert de universiteit ieder jaar in de zomer een zeer gerenommeerd Mozartfestival en in het Royal Tyler Theatre van begin juli tot half augustus het Champlain Shakespeare Festival.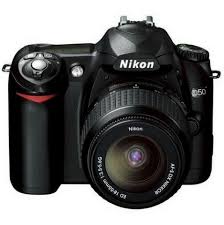 Highlights / tips Burlington 2021:

1)
Burlington
: Burlington is the largest city in Vermont and has a reputation for being progressive. Many students stay here after their studies, since they like the cosmopolitan atmosphere, the rich musical life and the beautiful location on Lake Champlain, with the majestic Adirondacks in the background. Today, Burlington is a vibrant, lively city and well worth a visit.



2)
Church Street Marketplace
: A visit to Church Street Marketplace, a pedestrian area with everything that residents and tourists could wish for, is certainly worth a visit. In any case, go to
Ben & Jerry's
(36 Church Street), the famous ice cream shop that opened its doors in 1978.
3)
Waterfront Park
: Visit the beautiful Waterfront Park, the park is a great way to enjoy Lake Champlain. The park offers plenty of open fields with a lawn, walking paths, benches and swings where you can relax. They created a Boardwalk where you can walk and there are also possibilities to rent a bike. In the summer months performances are given in the park. At the end of the day, many people come together to watch the sunset.
4)
Burlington Waterfront Bike Path
: Cyclists can take the paved Burlington Bike Path which is a 7.6 miles (13 km) route along the water, and part of the Champlain Bikeway around the lake.
5)
Lake Champlain
: Lake Champlain guarantees endless recreational opportunities. Many silent bays and beaches are a paradise for sailors and swimmers. The Community Sailing Center offers courses and rents all kinds of boats. You can also choose a tour with explanation of the Northern Light, and in this way become acquainted with the history of the lake.

6)
Ethan Allen Park
: The Ethan Allen Park borders to North Avenue and to Ethan Allen Parkway. In the park, which owes its name to Ethan Allen, one of the heroes of the War of Independence, stands the Ethan Allen Homestead, built in 1787. From the Ethan Allen Tower you have a beautiful view of the Green Mountains, lake Champlain and the Adirondack Mountains across the lake.

7) Best Travel time: The month of June for the Burlington Jazz festival and Green Mountain Chew-Chew; July for the Vermont Brewers Festival; in the summer for water sports; September-October for the fall colors.

8) Concerts: In addition to exhibitions and chamber concerts, the university organizes a highly renowned Mozart festival every summer and the Champlain Shakespeare Festival from the beginning of July to mid-August in the Royal Tyler Theater
.


Burlington is een van de populairste trekpleister van Vermont. Het is een levendig universiteitsstadje waarvan bijna de helft van de ongeveer 43.000 inwoners uit studenten bestaat.
Burlington is one of the most popular destination in Vermont. It is a lively university town with almost half of the about 43,000 inhabitants of students.
Het centrum van Burlington is compact en gemakkelijk te voet te verkennen. Het culturele leven van Burlington komt vooral tot uiting bij het jaarlijkse jazzfestival in de maand juni.
The center of Burlington is compact and easily explored on foot. Burlington's cultural life is particularly evident in the annual jazz festival in the month June.
De pedestrian mall (een deel van het winkelgebied) is vooral in de weekeinden druk en erg populair bij toeristen en studenten vanwege de vele winkels en terrassen. Cafe's pubs en restaurants zijn gevestigd in gebouwen in de Queen Annestijl uit de laat- 19de eeuw. Hierboven op de foto een mooie muurschildering in Church Street.

The Pedestrian Mall (part of the shopping area) is especially busy at weekends and very popular with tourists and students due to the many shops and terraces. Cafes pubs and restaurants are located in buildings in the Queen Anne style of late 19th century. Above on the photo a beautiful wall painting in Church Street.

Deze in 1783 gestichte stad is een belangrijk industriecentrum aan Lake Champlain. Tot de voornaamste producten van de stad behoren computers, conserveren, textiel, hout en metaalprodukten.

Founded in 1783, this city is an important industrial center on Lake Champlain. The main products of the city include computers, preserves, textiles, wood and metal products.




Ondanks alle fabrieken wordt Burlington, met lake Champlain en de Green Mountains als decor, nog steeds als een van de mooiste steden in de Verenigde Staten beschouwd.

Despite all the factories, Burlington, with Lake Champlain and the Green Mountains as a backdrop, is still considered one of the most beautiful cities in the United States.


Een schilderachtig plekje dat je beslist moet bezoeken, is het Waterfront Park en Battery Park nabij Park Street en de oever van Lake Champlain.

A picturesque place to visit is the Waterfront Park and Battery Park near Park Street and the shores of Lake Champlain.


Van hier kun je de het meer en de Adirondack Mountains in het westen overzien. Battery street bij de oever is de plek waar de veerboten vertrekken naar de staat New York of voor een tochtje over Lake Champlain.
From here you can see the lake and the Adirondack Mountains in the west. Battery Street at the edge is where the ferries depart for New York State or for trips on Lake Champlain.

@MK