ST AUGUSTINE


BEZIENSWAARDIGHEDEN / HIGHLIGHTS
Bezienswaardigheden / tips St Augustine 2021:
1)
Historic District
: B
ezoek het oude stadscentrum
(old town) van St Augustine. In het Historic District vind je zo'n zestig gebouwen daterend uit de 16e tot en met de 19e eeuw. Het centrum begint bij Historic St George street en deze straat is autovrij. St George is de kern van het centrum rond deze straat liggen andere leuke straatjes.

2)
Castillo de San Marcos
: Het imposante Castillo de San Marcos, een vestingsburcht is gebouwd tussen 1672 en 1695. Ondanks verschillende aanvallen werd het nooit veroverd, en het deed twee eeuwen langs dienst als militair hoofdkwartier. Via de ingang met de dubbele ophaalbrug kom je bij de mooi bewaard gebleven cellen, een kapel, en een aantal andere ruimtes waar museumstukken staan opgesteld.
De entree is $ 15.00 boven de 16 jaar. Kinderen onder de 15 jaar mogen gratis naar binnen.

3)
Flagler College
:
Het Flagler College was ooit het Ponce de Leon hotel, een van de fraaie werken van Henry Flagler. Het Flagler College is nu een opleidingsinstituut voor de vrije kunsten. Je kunt een rondleiding krijgen maar er wordt wel rekening gehouden met de studenten die hier aanwezig zijn. Daarom kunnen de openingstijden veranderen en zijn seizoen gebonden. Het is raadzaam om deze tour van te voren te boeken. (kijk even op de
website
voor de tour tijden).

4)
Lightner Museum
:
Dit Spaans-Moorse gebouw was het voormalige Alcazar hotel ook ontworpen door Henry Flagner. Het museum is gewijd aan de bloeitijd van de staat Florida. Je kunt hier een collectie voorwerpen uit de Gilded Age - kleding, meubelen, muziekinstrumenten en Tiffanyglas bezichtigen. De toegang is $ 15.00 per volwassen.

5)
Anastasia State Park
:
Je kunt ook vanaf St Augustine naar het strand en het strand ligt ongeveer een kwartier rijden van St Augustine. Het strand heet Anastasia State Park.
Je moet wel $ 8,00 entree betalen maar je kunt dan wel de hele dag parkeren. (hier kun je trouwens geen stoelen huren!). Het park is open vanaf 8.00 uur tot zonsondergang, 365 dagen per jaar.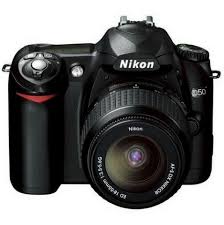 Highlights / tips St Augustine 2021:

1)
Historic District
:

Visit

the

Historic District

(

old town

)

of

St Augustine

.

In the Historic District you will find about sixty buildings dating from the 16th to the 19th century.

The center

begins at

Historic

St

George street

and

this street

is car free

.

St George

street

is the core of

the city center around

St George street

are

other

nice Streets

.
2)
Castillo de San Marcos
: The imposing Castillo de San Marcos, a fortification castle was built between 1672 and 1695. Despite several attacks, it was never conquered, and it served as military headquarters for two centuries.

Through the entrance with the double drawbridge you come to the beautifully preserved cells, a chapel, and a number of other rooms where museum pieces are exposed. The entrance fee is $ 15.00 over 16 years. Childeren under the age 15 are admitted free.
3)
Flagler College
: The Flagler College was once the Ponce de Leon hotel, one of the beautiful works of Henry Flagler. The Flagler College is now a training institute for the liberal arts. You can get a guided tour, but the students that are present here are taken into account. That is why the opening hours can change and are tied seasonally. It is advisable to book this tour in advance. (check the
website
for the tour times).
4)
Lightner Museum
:
This

Spanish

-

Moorish

building was the

former

Alcazar

Hotel

also

created by

Henry

Flagner

.

The museum

is dedicated to the

heyday of

the State of Florida

.

Here you can view a collection of items from the Gilded Age clothing, furniture, musical instruments and Tiffany glass. The ticket price is $ 15.00 per adult.
5)
Anastasia State Park
:
From St Augustine, y

ou

can also go

to

the beach

.

The beach is

a 15 minutes drive from

St Augustine and is called Anastasia State Park
.

You have to

pay

$

8.00

entrance fee

but you can

park

all day

.

(By the way, you can

not rent

chairs

here

!

). The park is open from 8.00 a.m. untill sundown, 365 days a year.
___________________________________________________________________________________

WINKELEN / SHOPPING






Winkelen in St Augustine 2021:

1)
St George Street
: In Aviles straat en St George Street,
gelegen in het hart van St. Augustine, vindt je een prachtige mix van winkels, boetieks, kunstgalerijen en souvenirwinkels. Bovendien, zijn beide straten bezaaid met gezellige cafés en historische huizen.

2)
Premium Outlets
: Ongeveer 12 km vanaf het centrum van St Augustine vind je de Premium Outlets.
Hier vind je bekende merken zoals Tommy Hilfiger, Ralph Lauren en vele andere bekende merken. De outlet prijzen liggen veel lager dan in de gewone winkels.


Shopping in St Augustine 2021:

1)
St George Street
: In

Aviles

and St George Street,
located
in the heart of
St. Augustine
,
you
will find
a
wonderful mix of
shops
,
boutiques
,
art galleries
and souvenir
shops
.
Additionally,
both streets
dotted with
cozy cafes
and
historic houses.
2)
Premium Outlets
:

About 7 miles

from

the center of St

Augustine

you

will find the Premium Outlets.
Here you will find

famous

brands such as

Tommy

Hilfiger

,

Ralph

Lauren and

many

other famous brands

.

The

outlet prices

are much lower

than in

the

ordinary shops.
___________________________________________________________________________________

VEILIGHEID / SAFETY




Onveilige wijken St Augustine in 2021:

1)
West King Street
: Ondanks St Augustine redelijk veilig is moet je één straat in de avonduren vermijden. Een groot stuk van West King Street (
vooral tussen 500 en 700 West King Street) is niet veilig (de straten eromheen zijn ook niet veilig). Hier vinden geregeld

overvallen

,

woninginbraken

, mishandelingen

en vandalisme

plaats.
Unsafe neighborhoods in St Augustine in 2021:

1)
West King Street
:

Despite

St Augustine

is

pretty safe

you have

to Avoid

one

street in

the evening time.

A large piece

of West King Street
(

especially between

500

and 700

King Street

West

)

is not safe (the streets around it are not to safe either)

.

R

egular

robberies

,

burglaries

, assaults and

vandalism take

place very often.


St Augustine ligt in het Noord Oosten van Florida. De oudste Europese nederzetting in Amerika is gesticht door de Spanjaard Pedro Menéndez de Avilés in 1565. Tegenwoordig is deze stad erg in trek bij toeristen.



St Augustine

is located in the

North East of

Florida. The oldest

European settlement

in the Americas

was founded by the

Spaniard

Pedro

Menéndez

de Avilés

in 1565

.

Today, this city is

very popular among

tourists.






De

oudste winkel museum

is leuk om te bezoeken. Je kunt hier diverse tours boeken en de gidsen vertellen je over de geschiedenis van St Augustine.

The

Oldest Store Museum

i

s

fun to visit

.

You can

book

various

tours

and the guides

tell you all about

the history

of St

Augustine.






Ook kun je hier de Trolley tour boeken dat zeker een aanrader is.



Also, you can

book the trolly tour

that

is

highly recommended.






The

Old Jail

(ook bekend als

Authentiek

Old Jail

) is een

historische gevangenis

.

Het is gelegen op

167

San

Marco

Avenue in de buurt

van de

oudste

winkel

museum.

De

St. Johns

County Jail

dient nu als

de

o

ude gevangenis

Museum.



The Old Jail (also known as Authentic Old Jail) is a historic jail. It is located at 167 San Marco Avenue near the oldest store museum. The St. Johns County Jail now serves as the Old Jail Museum.


St Augustine brandde in 1702 tot de grond toe af, maar werd snel weer opgebouwd in de schaduw van het Castillo e San Marcos.



In 1702, St

Augustine

b

urned

to the ground

but

was quickly

built up again

in the shadow of

t

he Castillo

e

San

Marcos.




In 1672 begonnen de Spaanse kolonisten na invallen van piraten en sir Francis Drake met de bouw van
een stenen vesting.
In 1672, Spanish colonists began with the construction of a stone fortress after raids by pirates and Sir Francis Drake.




Het resultaat is het Castillo de San Marcos het grootste en meest complete Spaanse fort in de USA waarvan de bouw 23 jaar duurde.

The result is the Castillo de San Marcos, the largest and most complete Spanish fort in the U.S. of which the construction lasted 23 years.
De slaapvertrekken.

The sleeping quarters.


Na de verovering van Florida door de USA in 1821 werd het omgedoopt tot Fort Marion en diende het onder
andere als militaire gevangenis en pakhuis.

After the conquest of Florida by the US in 1821, it was renamed Fort Marion and served as a military prison and warehouse.


Leuke juweliers winkels in Cuna street.

Nice

jewelers

shops

in Cuna street.




De Memorial Presbyterian kerk in Sevilla street.

The Memorial Presbyterian Church in Sevilla street.




Het Flager College was ooit het Ponce de Leon hotel, een van de fraaie werken van Henry Flagler. Bij de opening in 1888 werd het het beste hotel ter wereld genoemd.



The

Flager

College

was once the

Ponce

de Leon

Hotel

,

one of the beautiful

works of

Henry

Flagler

.

At the opening

in 1888

it was named

as

the

best

hotel in the world.






Alleen de eetzaal en de met marmer beklede foyer in de rotonde zijn toegankelijk voor het publiek. De vergulde, bepleisterde koepel is versierd met symbolische motieven die voor Florida en Spanje staan.



Only

the dining room and

the marble-

clad

lobby

in the rotunda

are

open to the public

. The gilded, stucco dome is decorated with symbolic motifs that stands for Florida and Spain.




Het stadhuis van St Augustine.



The city hall

of St Augustine.




Crucial Coffee Cafe in Charlotte Street in St Augustine.




Mill Top Tavern in St George street.
Het hart van de historische wijk wordt gevormd door St. George Steet, thans een voetgangersgebied.

The heart of the historic district is formed by St. George Steet, now a pedestrian area.




In en rond George street vind je gezellige restaurants en cafes.



In

and

around

George

Street you

will find

cozy

restaurants and

cafes.



De

oudste

houten

School

is een

houten constructie

en

ligt

op 14

St.

George Street

in de buurt van

de

stadspoort

.

Het wordt

aangeprezen als

zijnde de

oudste houten

schoolgebouw in de

Verenigde Staten

.

De exacte datum

van de bouw

is niet bekend

maar

het

lijkt

er

op dat de school bestaat vanaf 1716 zoals vermeld in de

fiscale administratie.



The Oldest

Wooden School

is a wooden structure located at 14 St. George Street near the city gate. It is touted as being the oldest wooden school building in the United States. The exact date of construction is unknown, but it first appears on tax records in 1716.




Het oude stadscentrum in Aviles street.

The old town in Aviles street.


Het orginele

oudste huis

is tegenwoordig een museum en dateert van 1702. De muren van schelpkalk zijn van het oorspronkelijke huis van de Spaanse artillerist Tomas Gonzalez die hier woonde.

The original

oldest house

is

now a museum

and

dates from

1702

.

The walls are made from

shell limestone

and

from

the original home

of

the Spanish

gunner

Tomas

Gonzalez

who lived here.
Tijdens de Engelse bezetting van 1763 - 1783 werd een verdieping bijgebouwd. Het oude huis is gevestigd op 271 Charlotte street.
D

uring the

British occupation of

1763 - 1783

a new floor

was

built.

The old house

is located at

271

Charlotte

Street.





@MK