SIOUX FALLS
BEZIENSWAARDIGHEDEN/HIGHLIGHTS
Bezienswaardigheden / tips Sioux Falls 2021:
1)
Sioux Falls
: Sioux Falls is de meest dichtbevolkte stad in de Amerikaanse staat South Dakota. Het is de 47e snelst groeiende stad in de Verenigde Staten. Vanaf 2018, had Sioux Falls een geschatte bevolking van 183.200. Het is een prachtige stad die rijk is aan geschiedenis en heeft een fantastisch landschap. Tijdens het plannen van een bezoek kun je hier veel natuurlijke attracties vinden, zoals Falls Park en andere mooie attracties. Sioux Falls is een ideale plek om te bezoeken, ideaal als weekendbestemming en is een stad voor jong en oud.

2)
Falls Park
: De meest populaire attractie in Sioux Falls is Falls Park met zijn watervallen die de harten van veel mensen hebben veroverd sinds 1856. Het park zelf is honderd en drieëntwintig hectare groot en de meeste mensen gaan meestal rechtstreeks naar de watervallen wanneer ze aankomen in het park. Een andere manier waarop mensen het uitzicht op de watervallen en de stad kunnen zien is om de vijftig meter hoge uitkijktoren te beklimmen die zich in de buurt van het bezoekerscentrum bevindt. (Uiteraard is de toegang gratis).
3)
Sculpture Walk Sioux Falls
: Het centrum van Sioux Falls is een geweldige plek. In de binnenstad kunnen mensen het hele jaar door sculpturen zien. Nadat de sculpturen een jaar lang zijn uitgestald, zijn ze beschikbaar voor verkoop aan het publiek. Nieuwe sculpturen worden elk jaar toegevoegd, zodat mensen altijd iets nieuws te zien hebben wanneer ze het gebied bezoeken.
4)
Great Plains Zoo & Delbridge Museum of Natural History
: In het complex Great Plains Zoo and Museum kun je kennismaken met de dieren die in de Great Plains voorkomen. Deze combinatie van dierentuin en natuurhistorisch museum ligt in het Sherman Park en is dagelijks geopend. De toegangsprijs is $ 12,75 per volwassen.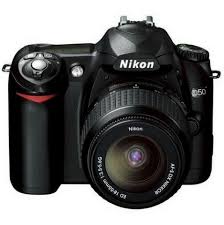 Highlights / tips Sioux Falls 2021:
1)
Sioux Falls
: Sioux Falls is the most populous city in the U.S. state of South Dakota. It is the 47th-fastest-growing city in the United States. As of 2018, Sioux Falls had an estimated population of 183,200. It is a beautiful city that is rich in history and fantastic scenery. While planning a visit expect to find a lot of natural attractions here such as Falls Park and Others. What makes Sioux Falls city an ideal place to visit is that the city is an ideal weekend destination for young and old.

2)
Falls Park
: The most popular attraction in Sioux Falls Park and the falls inside this park have captured the hearts of many people since 1856. The park itself has one-hundred-twenty-three acres and most people head straight to the falls when they arrive at the park. Another way that people can see the view of the falls and the city is to climb up the fifty-foot viewing tower that is near the Visitor's Center. (Of course the entrance is free).
3)
Sculpture Walk Sioux Falls
: Downtown Sioux Falls is an amazing place. Throughout Downtown, people can see sculptures on display year-round. Once the sculptures have been displayed for a year, they are available for sale to the public. New sculptures are added each year, so that people always have something new to see when they are visiting the area.
4)
Great Plains Zoo
& Delbridge Museum of Natural History
: In the Great Plains Zoo and Museum complex you can view the animals that live in the Great Plains. This combination of zoo and Natural History Museum is located in the Sherman Park and is open daily. The entrance fee is $ 12.75 per adult.
Sioux Falls
, gelegen aan de oevers van de Big Sioux River dicht bij de grens van Minnesota, is de grootste stad van heel South Dakota.
Sioux Falls
, located on the banks of the Big Sioux River close to the Minnesota border, is the largest city in South Dakota.


De stad dankt haar naam aan de ruisende
watervallen
in de Big Sioux River ten noordoosten van het centrum van de stad, in het Falls Park en heeft de bijnaam de Queen City.

The city owes its name to the rushing
waterfalls
in the Big Sioux River northeast of the center of the city, in the Falls Park
and is nicknamed the Queen City.


De
watervallen
zijn ongeveer 14.000 jaar geleden ontstaan tijdens de laatste ijstijd. De watervallen hebben altijd een enorme aantrekkingskracht gehad.

The
falls
were created about 14,000 years ago during the last ice age. The lure of the falls has been a powerful influence.


Het
park
heeft een bezoekerscentrum met informatie over de stad en een uitkijktoren.
The
park
has a visitor center with city wide information and an observation tower.




De Queen Bee Mill stond op het meest krachtige punt van de
watervallen
en was een centrum van activiteit in 1880.

The Queen Bee Mill stood at the most powerful point of the
Falls
and was a center of activity in the 1880s. m
Sioux Falls
heeft meer dan 70 parken en groenstroken waarvan de bekendste Falls Park is. Een populair kenmerk van het park-systeem is een verhard pad van 31 km lang dat wordt gebruikt voor fietsen, joggen en wandelen. Het pad loopt langs de Big Sioux rivier, de vorming van een lus rond Sioux Falls, samen met een van de belangrijkste fietsroutes in dit gebied.
Sioux Falls
has more than 70 parks and greenways the best known is Falls Park.A popular feature of the park system is a paved 19-mile (31 km) path used for biking, jogging and walking.
The path follows the course of the Big Sioux River, forming a loop around Sioux Falls, along with a few spurs off the main bike trail.
Tijdens ons bezoek viel er erg veel regen, hierdoor zijn de
watervallen
spectaculairder en dit trok ontzettend veel publiek.

During our visit there was a lot of rain, making the
waterfalls
more spectacular and it attracted lots of public.
[email protected]