NATURAL BRIDGE STATE PARK


Tips 2021:

1) Natural Bridge State Park: Natural Bridge is een geologische formatie die bestaat uit een natuurlijke boog van 66 meter hoog met een overspanning van 27 meter. Het is gelegen in een kloof dat is uitgehouwen in het omliggende bergachtige kalkstenen terrein bij Cedar Creek. Bezoekers moeten een kaartje kopen om de natuurlijke brug van onderaf te bekijken.De State Park omvat verschillende bezienswaardigheden, waaronder een wandelpad onder de natuurlijke brug en langs Cedar Creek, een replica van Monacan Indiaanse behuizing en de 9.1 meter lange Lace watervallen. De lichtshow "Drama of Creation" wordt nog steeds in de avonden vertoond, nadat het park gesloten is. Het park is open van 09.00 tot 17.00 en de entree is $ 8,00 per volwassen.

2) Vervoer: Als je slecht ter been bent of je kunt om een andere reden niet zo goed lopen kun je gebruik maken van de gratis shuttleservice. De shuttle rijdt vanaf het bezoekerscentrum naar de Natuurlijke brug tijdens de park openingstijden.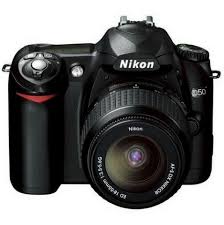 Tips 2021:

1) Natural Bridge State Park: Natural Bridge is a geological formation comprising a 215-foot-high (66 m) natural arch with a span of 90 feet (27 m). It is situated within a gorge carved from the surrounding mountainous limestone terrain by Cedar Creek. Visitors must purchase tickets to view the bridge from below. The state park includes several long-standing attractions, including the trail under the bridge and along Cedar Creek, a recreation of Monacan Native American housing, and the 30-foot-tall (9.1 m) Lace Falls. The Drama of Creation" light show continues to be shown in the evening, after the state park is closed. The Park is open from 9 a.m. to 5 p.m. and the entrance fee is $ 8.00 per adult.

2) Transportation: if you have difficulty walking or if you cannot walk for any other reason, you can use the free shuttle service. The shuttle runs from the visitor center to the Natural Bridge during the park opening times.
Een van de absolute trekpleisters in deze omgeving is de Natural Bridge, net ten zuiden van Lexington, en ooit eigendom van Thomas Jefferson. Indiaanse stammen spraken van 'De brug van God'. Je kunt langs het pad omlaag lopen tot je bij de voet van de enorme steenmassa komt.

One of the absolute attractions in this area is the Natural Bridge, just south of Lexington, and once owned by Thomas Jefferson. Native American tribes spoke of "The Bridge of God". You can walk down the path untill you reach the foot of the huge mass of rocks.




Natural Bridge ligt in de buurt van de George Washington National Forest en het Jefferson National Forest. Voor een onvergetelijke vakantie in Virginia wordt dit beschouwd als een van de beste plekken om te bezoeken (zie film).
Natural Bridge is nearby the George Washington National Forest and the Jefferson National Forest and is considered one of the best spots to visit for an unforgettable vacation in Virginia (see film).




De attractie Natural Bridge Virginia is één van de zeven natuurwonderen van de wereld, en heeft de diepste grotten in Virginia (de Natuurlijke brug grotten), de Natural Bridge in Virginia is ook een plek waar je kunt genieten van je favoriete activiteiten in de buitenlucht (zie film).
Home to the Natural Bridge Virginia Attraction, one of the Seven Natural Wonders of the World, and the deepest Caverns in VA, the Natural Bridge Caverns, the Natural Bridge in Virginia is also a place where you can enjoy some of your favorite outdoor activities (see film).


De Natural Bridge was als eerste ontdekt door de Monegask Indianen.

The Natural Bridge was discovered by the Monacan Indians.
Men heeft ook verschillende Indianen rotstekeningen gevonden.
They also found various Indian petroglyphs.

In de Natural Bridge kom je ook kleine watervallen en versnelde beekjes tegen.
Also in Natural Bridge you will see small waterfalls and rapid streams.
Overal kom je grotten tegen, in sommige kun je ook een kijkje nemen.

Everywhere you see coves, in some you can also take a look inside.

@MK