PORTLAND


BEZIENSWAARDIGHEDEN/HIGHLIGHTS
Bezienswaardigheden / tips Portland 2021:

1)
Portland
: Portland, de hoofdstad van Maine, ligt op de punt van een schiereiland met uitzicht over Casco Bay en de Calendar Islands. De ooit bloeiende haven is vier keer verwoest geweest door grote branden, de laatste keer in 1866. Niettemin staat er nog een aantal stevige stenen Victoriaanse huizen die herinneren aan het verleden. Het West End heeft mooie woningen en een schitterende promenade met uitzicht over het water. Het bruisendste deel van Portland ligt rond Old Port bij de haven. Portland is een gezellige stad en leuk om gezien te hebben.

2)
Old Port
: Portland's hart bonst bij de oude haven, waar bakstenen trottoirs en met gaslantaarns verlichte straten aanwezig zijn. Deze gerestaureerde wijk aan het water concentreert zich op de knappe 19e-eeuwse gebouwen langs Commercial Street en de smalle zijstraten die zich een paar blokken landinwaarts uitstrekken.
Winkels, restaurants en galeries flankeren de smalle straten van deze gerenoveerde wijk.

3)
The Wadsworth - Longfellow House
: Bezoek het ouderlijke huis van Henry Wadsworth Longfellow (een bekende dichter van 1807-1882). Dit huis heeft zijn oorspronkelijke karakter behouden, compleet met meubilair van de familie van de dichter. De entree ($ 15,00 per volwassen) is inclusief toegang tot het aangrenzende Maine Historical Society Museum, dat exposities heeft over de geschiedenis van de staat Maine.
4)
Portland Museum of Art
: De werken van schilders uit Maine, Winslow Homer, Edward Hopper en Andrew Wyeth worden hier tentoongesteld. Het mooiste kunstmuseum van Maine biedt ook hedendaagse collecties; post-impressionistische werken van Picasso, Monet en Renoir en een schitterende collectie Portland-kunstglas. Als je van oude huizen houdt, loop dan eens door het gerestaureerde McLellan House uit 1801, ingevoerd door het museum en opgenomen in de ticketprijs ($ 18,00 per volwassen).

5)
Portland Head Light
: Ongeveer 6,4 km ten zuiden van het centrum van Portland ligt Cape Elizabeth. In dit 90 hectare grote park ligt de Portland Head Light vuurtoren. Deze vuurtoren is het meest gefotografeerde vuurtoren van New England en de oudste (1791) van de 60 vuurtorens van Maine. De toegang tot de vuurtoren is gratis. Het Fort Williams Park is een uitstekende locatie om te picknicken en je hebt een prachtig uitzicht over de oceaan.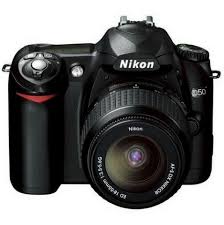 Highlights / tips Portland 2021:

1)
Portland
: Portland, the capital of Maine, lies at the tip of a peninsula with views over Casco bay and the Calendar Islands. The once flourishing port has been destroyed four times by great fires, the last time in 1866. Nevertheless, there are still a number of solid stone Victorian houses that remind us of the past. The West End has beautiful homes and a beautiful promenade with a view over the water. The most exciting part of Portland is located around Old Port at the harbor. Portland is a nice town and nice to have seen.

2)
Old Port
: Portland's heart thumps from the Old Port, where the brick sidewalks and gas-lamp-lit streets are represented. This restored waterfront district centers on the handsome 19th-century buildings lining Commercial Street and the narrow side streets extending a few blocks inland.
Shops, restaurants and galleries flank the narrow streets of this renovated neighborhood.

3)
The Wadsworth - Longfellow House
: Visit the childhood home of Henry Wadsworth Longfellow (a famous poet from 1807-1882). This house retains its original character, complete with the poet's family furnishings. Admission ($ 15.00 per adult) includes entry to the adjacent Maine Historical Society Museum, which has exhibits on the state's history.

4)
Portland Museum of Art
: Works of Maine painters Winslow Homer, Edward Hopper and Andrew Wyeth are showcased here. Maine's finest art museum also boasts solid contemporary collections; post-Impressionist works by Picasso, Monet and Renoir; and a brilliant collection of Portland art glass. If you enjoy period homes, be sure to stroll through the restored 1801 McLellan House, entered through the museum and included in the ticket price ($ 18.00 per adult).

5)
Portland Head Light
: Head 4 miles (6.4 km) south of central Portland to Cape Elizabeth and this 90-acre park where you'll find Portland Head Light. New England's most photographed lighthouse and the oldest (1791) of Maine's more than 60 lighthouses. The admission is free.
The Fort Williams Park is an excellent location for picnics and you have a beautiful view of the ocean.
Met 67.000 inwoners is Portland de grootste stad en tevens de hoofdstad van Maine. De stad is gebouwd aan de mooie Casco Bay, waarin maar liefst 365 kleine eilanden verspreid liggen.

With 67,000 inhabitants, Portland is the largest city and also the capital of Maine. The city is built on the beautiful Casco Bay, in which 365 small islands are scatterd.
De diepe zeehaven van Portland voorkwam dat de stad in een geïsoleerde positie kwam te verkeren en maakte dat zij zich ontwikkelde tot een kosmopolitisch gebied. Greater Portland is het industriële, culturele, sociale en economische hart van de hele staat Maine en het noordelijke deel van New England.

The deep seaport of Portland prevented the city from being in an isolated position and developed this area into a cosmopolitan. Greater Portland is the industrial, cultural, social and economic heart of the entire state of Maine and the northern part of New England.
Het bruisendste deel van
Portland
ligt rond Old Port bij de haven. De Old Port Exchange in Exchange Street was eens het nijvere hart van de havenwijk van Portland.

The most exciting part of
Portland
is located around Old Port at the harbor. The Old Port Exchange on Exchange Street was once the industrious heart of Portland's port district.
Dit oude commerciële
centrum
uit de vorige eeuw, met oude werven en scheepswinkels, is enkele jaren geleden gerestaureerd. Achter de gevels waar eens scheepsagenten, scheepsmakelaars en handelaars in scheepsfournituren hun bedrijf uitoefenden, vindt je nu vele speciaalzaken, boutiques, galeries, restaurants en winkels.

This old commercial
center
from the last century, with old shipyards and ship shops, was restored a few years ago. Behind the facades where once shipping agents, ship brokers and merchants in ship supplies operated their business, you will now find many specialty shops, boutiques, galleries, restaurants and shops.
De wijk Spring Street Historic District is het historische hart van het huidige
Portland
. Hier staan vele mooie huizen en gebouwen uit de 19de eeuw.

The Spring Street Historic District is the historic heart of today's
Portland
. Here you will find many beautiful houses and buildings from the 19th century.
Vanuit de haven (
Long Wharf
) kun je tegenwoordig van eind mei tot begin oktober boottochten boeken om walvissen te observeren.

From the harbor (
Long Wharf
) you can book now boat trips from late May to early October to observe whales.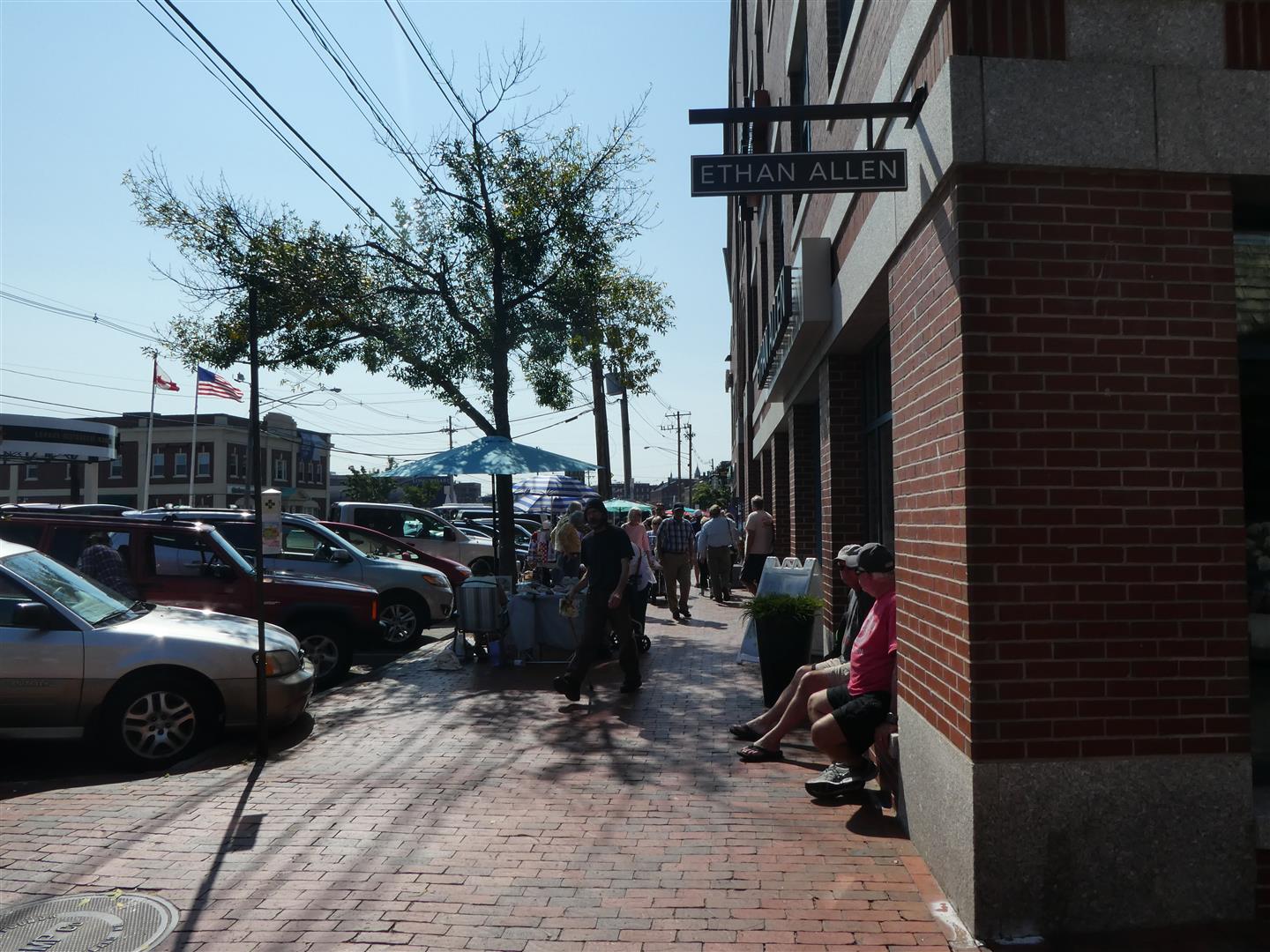 Prachtige muurschilderingen aan de haven.

Beautiful paintings on the harbor.
___________________________________________________________________________________

Portland Head Light
De
Portland Head Light
van Cape Elizabeth, ten zuiden van Portland, is een van de oudste
vuurtorens
in de Verenigde Staten.

The
Portland Head Light
of Cape Elizabeth, south pf Portland, is one of the oldest
lighthouses
in the United States.
Hij werd aan het einde van de 18de eeuw gebouwd en onsterfelijk gemaakt door de Amerikaanse dichter Henry Wadsworth Longfellow (1807-1882), die vele uren aan de voet van de
toren
doorbracht met het schrijven van zijn gedichten.

It was built at the end of the 18th century and immortalized by the American poet Henry Wadsworth Longfellow (1807-1882), who spent many hours at the foot of the
tower
writing his poems.
In de 19de eeuw is de
toren
verschillende keren verbouwd. Het licht van de
vuurtoren
bevindt zich 36 meter boven de zeespiegel. (
foto hierboven
)

In the 19th century the
tower
was rebuilt several times. The light of the
lighthouse
is 119 feet (36 meters) above sea level. (
picture above
).
Het
Two Lights State Park
(
foto hierboven
) en het Crescent Beach State Park, eveneens te vinden op Cape Elizabeth, liggen op korte afstand van het centrum van Portland en zijn per auto goed te bereiken.

The
Two Lights State Park
(
picture above
) and Crescent Beach State Park, also located on Cape Elizabeth, are a short distance from downtown Portland and are easily accessible by car.
@MK