ITHACA


BEZIENSWAARDIGHEDEN / HIGHLIGHTS


Bezienswaardigheden / tips Ithaca 2021:

1)

Ithaca

: De stad Ithaca ligt aan de zuidelijke oever van het meer Cayuga. Het is genoemd naar het Griekse eiland Ithaka en is de thuisbasis van de Cornell University. Deze bruisende studentenstad is een prima uitvalsbasis voor de meeste bezienswaardigheden in de Finger Lakes regio. Er is hier voldoende aanbod van winkels, restaurants en terrasjes. Het centrum ligt voornamelijk tussen E Seneca Street en E Green Street hiertussen in ligt het winkelcentrum Downtown Ithaca waar je heerlijk buiten kunt zitten en relaxen.

2)

Cascadilla Gorge Trail

: Je hoeft niet ver te reizen om een mooie waterval te bezichtigen, want vlakbij het centrum van Ithaca ligt de Cascadilla Gorge Trail. Deze prachtige trail leidt je langs 6 verschillende watervallen. De trail bevindt zich op de Cornell-campus vanaf College Avenue en het pad voert je door een prachtige kloof en verbindt je met andere natuurpaden op en bij de campus. Het onderste pad ligt in Cascadilla Park, vlakbij de kruising van Court Street en University Avenue. De Cascadilla Gorge Trail is ongeveer 800 m lang en telt veel trappen. De trail uitlopen kost je ongeveer een uur en is niet al te moeilijk. Je kunt je auto parkeren in de woonwijken (betaald parkeren) want helaas is er geen parkeerplaats bij de Cascadilla Gorge Trail. De parkeergarage op Hoy Road is bijna altijd vol.

3)

Cornell Botanic Gardens

: Ongeveer 10 minuten vanaf het centrum ten noord oosten van Ithaca liggen de Cornell Botanic Gardens. Deze 35 hectare grote tuin bestaat uit kleinere tuinen en is voor iedereen toegankelijk. Het is een rustige plek om wat tijd door te brengen tussen de prachtige bomen, planten en bloemen en de entree is ook nog eens gratis. Begin bij het welcome center dat ook een cadeau winkel heeft en vraag om een plattegrond van de tuinen. Er zijn vele parkeerterreinen waar je gratis je auto kunt parkeren.

4)

Ithaca Falls

: Niet ver vanaf de Cornell Botanic Gardens liggen de Ithaca watervallen. Deze immense waterval is 46 m hoog en heeft een breedte van 53 m. De waterval kijkt uit naar het noordwesten en heeft een veelvoud aan dicht op elkaar staande groeven en extreem steile watervallen. De diepe kreek aan de voet van de watervallen is een populaire visplek voor meerforel en zalm, maar zwemmen in de kreek of het beklimmen van de watervallen aan de aangrenzende kliffen is ten strengste verboden. Er zijn namelijk al enkele dodelijke slachtoffers gevallen bij deze watervallen. De trail rond de Ithaca watervallen is gemakkelijk en duurt ongeveer 15 minuten. De beste tijd om de watervallen te bezoeken is tussen mei en oktober. Er is een kleine parkeerplaats voor de Ithaca watervallen. Als de parkeerplaats vol is, is parkeren op straat mogelijk.

Bezienswaardigheden dichtbij Ithaca:

1)
Buttermilk Falls State Park
:
Buttermilk Falls State Park ligt 3,2 km ten zuiden van Ithaca, aan de zuidoostelijke kant van route 13 (112 E. Buttermilk Falls Road/Elmira Road). Buttermilk Falls State Park beschikt in totaal over 10 watervallen, met Buttermilk Falls als de belangrijkste attractie. Je kunt hier vele trails lopen. (meer informatie over de Buttermilk Falls State Park is te vinden op mijn
website
).

2)
Taughannock Falls State Park
:
Taughannock Falls State Park ligt 12,9 km, 17 minuten ten noorden van Ithaca aan de NY 89. Het park dankt zijn naam aan de Taughannock Falls, een waterval met een diepte van 66 meter, de hoogste enkele waterval in het oosten van de VS. Taughannock Falls State Park biedt wandel-en natuurpaden, kamperen en picknick gelegenheden. (Voor meer informatie raadpleeg mijn
website
).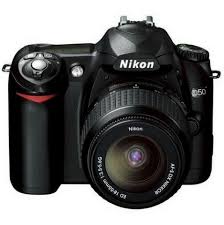 Highlights / tips Ithaca 2021:

1)

Ithaca

: The city of Ithaca is located on the southern shore of Cayuga Lake. It is named for the Greek island of Ithaka and is home to Cornell University. This vibrant student city is a great base for most of the sights in the Finger Lakes region. There is sufficient supply of shops, restaurants and terraces here. The center is located between E Seneca Street and E Green Street mainly, in between you will find the Downtown Shopping center where you can sit and relax outside.

2)

Cascadilla Gorge Trail

: You do not have to travel far to see a beautiful waterfall, because close to the center lies the Cascadilla Gorge Trail. This beautiful trail leads you along 6 different waterfalls. The trail is located on the Cornell campus from College Avenue and the path takes you through a beautiful gorge and connects you with other nature trails on and near the campus. The lower path lies in Cascadilla Park, near the intersection of Court Street and University Avenue. The Cascadilla Gorge Trail is about 800 m long and has a lot of stairs. To walk the trail takes about an hour and is not too difficult. You can park your car in the residential areas (paid parking) because unfortunately there is no parking area near the Cascadilla Gorge Trail. The parking garage on Hoy Road is mostly full.

3)

Cornell Botanic Gardens

: About 10 minutes from the center north east of Ithaca you will find the Cornell Botanic Gardens. This 35 hectare garden consists of smaller gardens and is accessible to everyone. It is a quiet place to spend some time between the beautiful trees, plants and flowers and the entrance is also free. Start at the welcome center that also has a gift store and ask for a map of the gardens. There are many parking lots where you can park your car for free.

4)

Ithaca Falls

: The Ithaca Falls are not far from the Cornell Botanic Gardens. This immense waterfall is 150 feet (46 m) high, with a 175-foot-wide (53 m) crest. It faces northwest and has a multitude of closely spaced vertical leaps and extremely steep cascades. The deep plunge pool at the base of the falls is a popular fishing spot for lake trout and salmon, but swimming in the pool or climbing the falls or adjacent cliffs is strictly prohibited. There have been a few fatalities at this site. The trail around the Ithaca falls is easy and takes about 15 minutes. The best time to visit the waterfalls is between May and October. There is a small parking area for Ithaca falls. If the lot is full, street parking may be available nearby.

Highlights close to Ithaca:

1)
Buttermilk Falls State Park
:
Buttermilk Falls State Park lies 2 miles (3.2 km) South of Ithaca, on the southeast side of route 13 (112 E. Buttermilk Falls Road/Elmira road). Buttermilk Falls State Park features 10 waterfalls in total, with Buttermilk Falls being the main attraction. You can walk many trails here. (more information about Buttermilk Falls State Park can be found on my
website
).

2)
Taughannock Falls State Park
:
Taughannock Falls State Park is located 8 miles (12.9 km) 17 minutes north of Ithaca on NY 89. The park's namesake, Taughannock Falls, is a 215 foot (66 m) waterfall that is the highest single-drop waterfall on the eastern part of the USA. Taughannock Falls State Park offers hiking and nature trails, camping and picnicking. (For more information see my
website
).
De Finger Lakes strekken zich uit tussen de bruisende stad Ithaca, waar de schilderachtige campus van Cornell University ligt, en de Seneca Falls.

The Finger Lakes stretch between the bustling city of Ithaca, home to the picturesque campus of Cornell University and the Seneca Falls.
De in 1789 gestichte stad

Ithaca

ligt aan de zuidelijke uitloper van het Cayuga Lake.

The city of

Ithaca

, founded in 1789 is located on the south end of Cayuga Lake.
In de

stad

stromen bruisende kreken, die diepe, schilderachtige kloven in de bodem hebben uitgeslepen.

In the

city

there are bustling creeks, which have carved deep picturesque gorges in the soil.
Het centrum van Ithaca, met veel galerieën, boekwinkels en uitstekende restaurants, is een goed beginpunt voor een verkenningstocht in het gebeid van de Finger Lakes.

The center of Ithaca, with many galleries, bookshops and excellent restaurants, is a good starting point for exploring the area of the Finger Lakes.
De Cinemapolis (foto/

film

hierboven) is gespecialiseerd in onafhankelijke, buitenlandse en lokaal geproduceerde films gevestigd op 120 East Green Street.

The Cinemapolis (picture/

film

above) specializes in independent, foreign, and locally-produced films lovated at 120 East Green Street.


Het gebied rond

Ithaca

staat bekend om zijn watervallen, kloven en prachtige parken.
The area around

Ithaca

is known for its waterfalls, gorges and gorgeous parks.
Echter, het centrum heeft zijn eigen Casadilla kloof, dat begint vanaf de Ithaca Commons met zijn meerdere blokken en eindigt na een steile en prachtige verticale klim bij het Performing Arts Center van Cornell.
However, downtown has its very own, Casadilla Gorge, starting several blocks from Ithaca Commons and ending, after a steep and stunning vertical climb, at the performing Arts Center of Cornell.


Je kunt de

watervallen

via 2 ingangen benaderen. Afhankelijk waar je natuurlijk begint maar de lagere watervallen beginnen in het centrum van Cascadilla Park.

You can approach the

waterfalls

via 2 entrances. Depending on where you start, of course, but the lower waterfalls start downtown at Cascadilla Park.
Tijdens het bewandelen van de trail lag een nest

ratelslangen

die hier voorkomen.

While walking the trail there was a nest of

rattlesnakes

that live here.
Deze reeks historische stenen paden en trappen zijn meer dan 400 meter hoog en zijn oorspronkelijk gebouwd aan het eind van de jaren 1920, en neemt bezoekers mee door de

kloof

gevormd uit het oude gesteente en loopt langs zes

watervallen

.
Ascending over 400 feet, this historic set of stone trails and staircases was originally constructed in the late 1920's, and takes visitors through the

gorge

formed from ancient bedrock and past six

waterfalls

.
Als je het in een rustig tempo loopt duurt het

parcours

minder dan een uur, gerekend vanaf het Treman Triangle Park in het centrim naar de bovenste ingang van de College Avenue Stone Arch Bridge (Boven op de foto en

film

de mooie

watervallen

).
At a leisurely pace, this secion of the

trail

takes less than an hour from the Treman Triangle Park in downtown to the upper entrance by the College Avenue Stone Arch Bridge (Above on the picture and

film

the beautiful

falls

).
In Collegetown passeert het pad College Avenue en de Goldwin Smith Walk, dit pad blijft de

Cascadilla Creek

volgen (ongeveer een kleine kilometer) door een bosrijk omgeving dat naar twee

loopbruggen

loopt en je naar schilderachtige

watervallen

leidt.
In Collegetown, the trail crosses College Avenue and the Goldwin Smith Walk continues to follow

Cascadilla Creek

for another half mile through a flat, wooded area that leads to two

footbridges

over scenic

waterfalls

.
@MK