ESTES PARK
BEZIENSWAARDIGHEDEN/HIGHLIGHTS
Bezienswaardigheden / tips Estes Park 2021:

1)
Estes Park
: Estes Park is een goede uitvalsbasis voor een bezoek aan de Rockies en ligt aan de oostelijke ingang van de
Rocky Mountains National Park
. Hier vindt je de meeste hotels, restaurants en voornamelijk T-shirt en souveniers winkels. In Estes Park vindt je de Moraine Park Road, een bergspoor dat je tussen half mei en half september naar de top van de Prospect Mountain brengt. Daar heb je uitzicht op de grootse Longs Peak en andere delen van de Continetal Divide in het Rocky Mountain Park.

2)
Stanley Hotel
: In het Rocky Mountain National Park zijn geen hotels, maar in Estes Park staat het Stanley Hotel, dat Stephen King inspireerde tot de Shinning (dat deels in kamer nr. 217 werd geschreven). Het hotel staat op een klif die uitkijkt over de stad en ademt historie.

3)
Beste reistijd voor Estes park: half juli voor de Estes Park's
Rooftop Rodeo
and Parade; eind augustus laten de elanden zich zien; tussen half juni en half augustus is het er het drukst.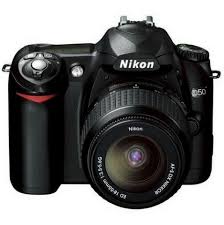 Highlights / tips Estes Park 2021:
1)
Estes Park
: Estes Park is a good base for visiting the Rockies and is located at the eastern entrance of the Rocky Mountains National Park. Here you will find most hotels, restaurants and mainly T-shirt and souvenir shops. In Estes Park you will find the Moraine Park Road, a mountain track that will take you to the top of Prospect Mountain between mid-May and mid-September. There you have a view of the grand Longs Peak and other parts of the Continetal Divide in Rocky Mountain Park.

2)
Stanley Hotel
: There are no hotels in Rocky Mountain National Park, but Estes Park has the Stanley Hotel, which inspired Stephen King to do the Shinning (which was partly written in room no. 217). The hotels stands on a cliff overlooking the city and exudes history.

3) Best Travel time for Estes Park: mid-July for the Estes Park's
Rooftop Rodeo
and Parade; the moose show themselves at the end of August; the busiest time is between mid-June and mid-August.
De stad
Estes Park
, in de nabijheid van de oostelijke ingang van het park, fungeert als vertrekpunt voor een bezoek aan het Rock Mountain National Park.

The town of
Estes Park
, near the eastern entrance to the park, serves as a starting point for a visit to the Rock Mountain National Park.
Er komen hier jaarlijks zo'n drie miljoen bezoekers, en die beginnen doorgaans in het bergdorp Estes Park.

About three million visitors come here every year, and they usually start in the mountain village of Estes Park.
In Estes Park vind je vele T-shirt winkels en ijssalons, trottoirs vol toeristen en straten vol campers.

In Estes Park you will find many T-shirt stores and ice cream parlors, sidewalks full of tourists and streets full of campers.
Van hieruit loopt de enige toegangsweg, de Trail Ridge Road, een schitterende route langs een oud indianenpad langs de Continentale Waterscheiding die uitkomt bij Grand Lake bij de westelijke ingang (zie
film
).

From here there is only one access road, the Trail Ridge Road, is a beautiful route along an old Indian path along the Continental Divide that ends at Grand Lake at the western entrance (see
film
).
Voornamelijk in de ochtend en avonduren komen de elks (grote herten) en elanden naar Estes Park om te grazen.

Especially in the morning and evening hours the elks (big deers) and moose come to Estes Park to graze.
Uitkijk
op de Rockies vanuit ons hotel.
View
of the Rockies from our hotel.
@MK