PORTSMOUTH


BEZIENSWAARDIGHEDEN / HIGHLIGHTS




Bezienswaardigheden / tips Portsmouth 2021
:
1)
Strawbery Bank Museum
: Strawbery Banke is een openlucht museum over de geschiedenis van Portsmouth. Het is de oudste wijk die door de Europeanen is gevestigd. Het beschikt over meer dan 37 gerestaureerde gebouwen gebouwd tussen de 17e en 19e eeuw in de koloniale, georgische en federale stijl. De openingstijden variëren per seizoen. Het parkeren is gratis voor bezoekers.

2)
Market Square
: Market Square is de Historische binnenstad van Portsmouth. Rondom Market Square vind je vele winkeltjes, restaurants en enkele terassjes waar je heerlijk buiten kunt zitten. Market Square is het hart van Portsmouth en ideal om hier even te relaxen.

3)
Prescott Park
: Prescott Park ligt aan de Piscataqua River tegenover Strawbery Banke. Hier vind je vele gazons, tuinen, schepen en genoeg picknick tafels om te kunnen lunchen. Ondanks Portsmouth niet erg druk is kun je in dit park heerlijk van de stilte genieten. Het park is gratis.

4)
USS Albacore Museum
: De USS Albacore was een uniek onderzoeks onderzeeër. De USS Albacore was ooit de snelste onderzeeër in de zee, een koude oorlogschip vol met Marine geheimen. Als je een liefhebber bent van onderzeeërs is een bezoek aan dit museum zeker de moeite waard. De entree voor volwassen is $ 9,00 per persoon. Kinderen jonger dan 17 jaar betalen slechts $ 4,00.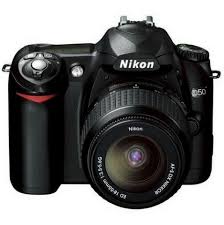 Highlights / tips Portsmouth 2021
:
1)
Strawbery Bank Museum
: Strawbery Banke is an outdoor history museum. It is the oldest neighborhood to be settled by Europeans. It features more than 37 restored buildings built between the 17th and 19th centuries in the Colonial, Georgian, and Federal style architectures. The opening times vary per season. Parking is free for visitors.

2)
Market Square
: Market Square is the historic downtown of Portsmouth. Around Market Square you will find many shops, restaurants and some terraces where you can sit outside. Market Square is the heart of Portsmouth and ideal to relax for a moment.

3)
Prescott Park
: Prescott Park is located on the Piscataqua River opposite Strawbery Banke. Here you will find many lawns, gardens, ships and plenty of picnic tables for lunch. Despite Portsmouth is not very busy, you can enjoy this quiet park. The park has free entrance.

4)
USS Albacore Museum
: The USS Albacore was a unique research submarine. The U.S.S. Albacore was once the speediest sub in the sea, a Cold War vessel full of naval secrets. If you are a submarine lover a visit to this museum is definitely worth a visit. The adult entrance fee is $ 9.00 per person. A ticket for childeren under the age of 17 cost $ 4.00.
Toen kolonisten hier in 1623 een nederzetting vestigden, noemden ze die Strawbery Banke naar de aardbeien die aan de oevers van de Piscataque rivier groeien. In 1653 werd de naam veranderd in
Portsmouth
, vanwege de reputatie van de
stad
als centrum van de zeehandel.



When

colonists

settled

here

in 1623

,

they called

it

Strawbery

Banke

to the

strawberries

that grow

on the banks of

the

river

Piscataque

.

In 1653,

the name was changed

in
Portsmouth
because of the
reputation of the
city
as a center
of
maritime trade.


De
plaats
, die eerst een vissershaven was, had zijn bloeitijd in de 18de eeuw en de stad was een verbinding tussen England en West-Indië.



The
place
,

which

was

a fishing harbor

first

,

had its

heyday in the

18th

century

,

and the city was the

link between

England

and

West Indies.




De Eerste Wereld oorlog
herdenkingsbrug
is een hefbrug. De huidige brug werd geopend in 2013 en vervangt een brug van het ontwerp Similas dat bestond van 1923 tot 2012. Boven de brug hangt een groot herdenkingsbord met de tekst "in nagedachtenis van de zeelieden en soldaten van New Hampshire die hun leven hebben verloren tijdens de Eerste Wereldoorlog tussen 1917 en 1919.
The World War I
Memorial Bridge
is a vertical-lift bridge. The current bridge was opened in 2013, replacing a bridge of similas design that existed from 1923 tot 2012. A large overhead plague facing traffic on the bridge reads "Memorial to the Sailors and Soldiers of New Hampshire who gave their lives in the World War 1917 - 1919.
Portsmouth
is gemakkelijk te voet te verkennen. Het middelpunt van de stad is Market street rond
Market Square
. Je vind hier historische gebouwen, sommige in de 19de eeuw gebouwd.
Portsmouth
is
easy to
explore on foot.
The center
of town is
Market
street
around
Market
Square
.

You

will find

historic buildings

,

some

are

built in

the 19th

century

.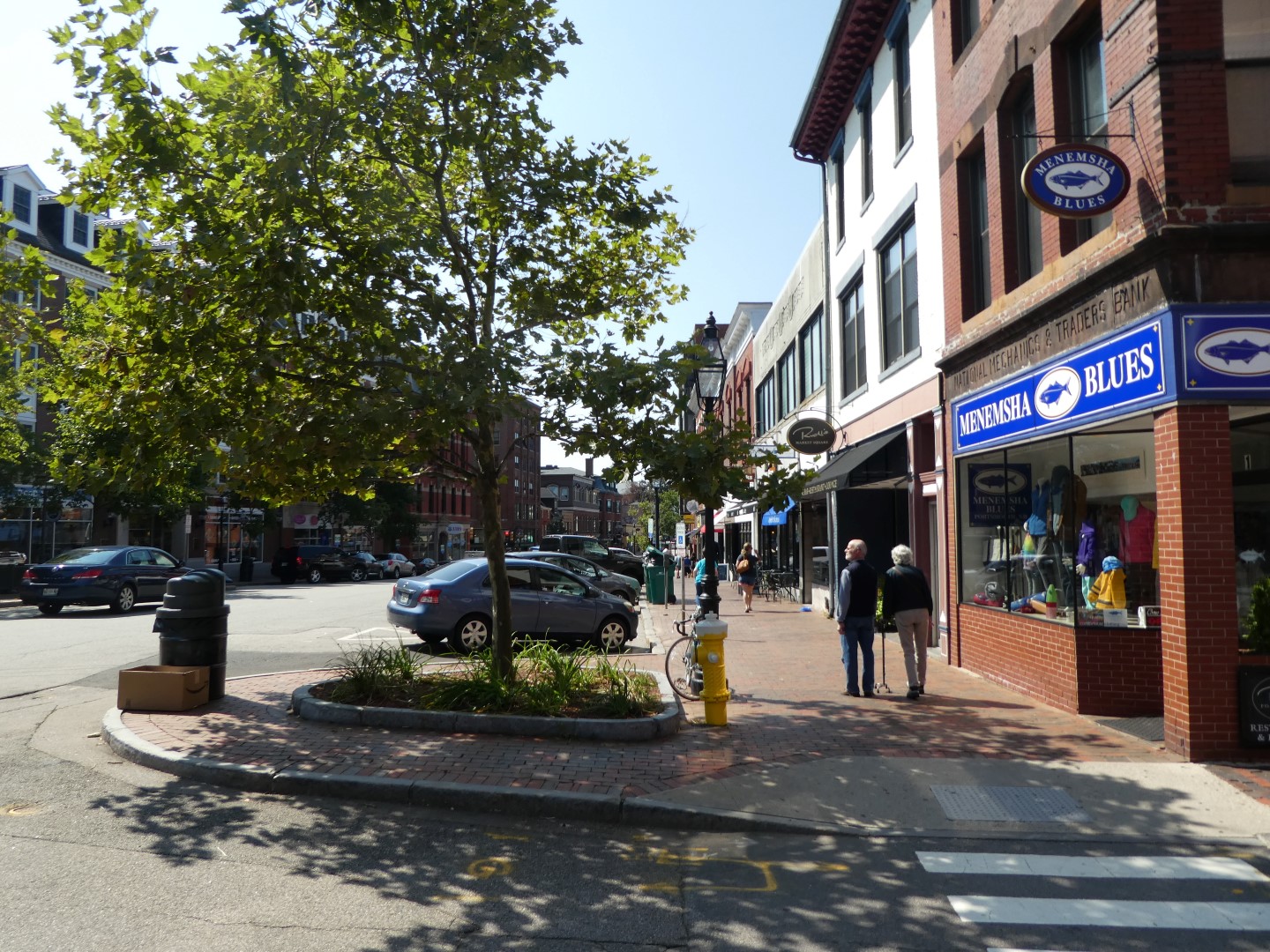 Ook in de kleine straatjes zijn genoeg winkeltjes te vinden.



Also, in

the small streets

you

find enough

shops.
Strawberry Banke

is een openluchtmuseum aan de waterkant van
Portsmouth
en staat precies op de plek waar Portsmouth is gesticht. Het grote complex waarop bijna 40 gebouwen staan, behandelt de geschiedenis van de stad van 1695 tot 1955.



Strawberry Banke

is an open air museum near the waterfront of
Portsmouth
and stands exactly on the spot where Portsmouth was founded.
The large complex where nearly 40 buildings stand covers the history of the city from 1695 to 1955.
De huizen die voor publiek geopend zijn, zijn ingericht met stijlmeubelen en tonen een interessante collectie kunst.
Veel gebouwen staan midden tussen de tuinen, die zijn aangelegd volgens verschillende stijlperioden.
The houses
are
open to the public and
are furnished with
period furniture
and shows
an interesting
art collection.
Many

buildings stand

in the middle of

the

gardens, which

were built

according to

different periods.
Prescott park
is een park in Portsmouth dat grenst aan het water. Het land werd gesubsideerd aan de stad Portsmouth in 1940 door twee zussen, Josie en Sarah Prescott. De zussen waren leerkrachten en hun doel was om een openbaar
park
te creëren, vrij en toegankelijk voor iedereen.
Prescott Park
is a waterfront park in Portsmouth. The land was donated to the city of Portsmouth by two sisters, Josie and Sarah Prescott in 1940. The sisters were public school teachers and their goal was to create a public waterfront
park
, free and acessible to all.
@MK