OTTAWA
BEZIENSWAARDIGHEDEN / HIGHLIGHTS


Bezienswaardigheden / tips Ottawa 2021:

1)
Ottawa
: Ottawa heeft vele prachtige muurschilderingen, historische huizen en geregistreerde historische monumenten. Ottawa staat bekend als de toegangspoort tot Starved Rock State Park (zie
website
), het populairste staatspark in Ilinois, met zo'n 2 miljoen bezoekers per jaar. Ottawa is vooral erg aantrekkelijk als tussenstop. Als je hier in de buurt bent of je bezoekt Starved Rock State Park is een bezoekje aan Ottawa zeer de moeite waard. Hier tref je geen massa toerisme maar een echt stukje Amerika met heel veel geschiedenis.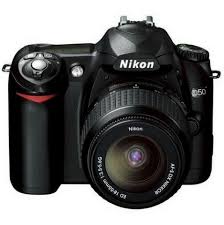 Highlights / tips Ottawa 2021:

1)
Ottawa
: Ottawa has many beautiful murals, historic homes and registered historic landmarks. Ottawa is known as the scenic gateway to Starved Rock State Park (see
website
), the most popular state park in Ilinois, with some 2 million visitors per year. Ottawa is especially attractive as a stopover. If you are in the area or visiting Starved Rock State Park, a visit to Ottawa is very worthwhile. Here you will not find mass tourism but a real piece of America with a lot of history.
Het plaatsje Ottawa (niet te verwarren met de hoofdstad Ottawa in Canada) ligt in LaSalle County in de staat Ilinois.

The town of Ottawa (not to be confused with the capital Ottawa in Canada) is located in LaSalle County in the state of Ilinois.
Ottawa was de plaats van de eerste debatten tussen Lincoln en Douglas in 1858.
Tijdens het debat in Ottawa beschuldigde Stephen A. Douglas, leider van de Democratische Partij, Abraham Lincoln openlijk voor het vormen van een geheime tweepartijen groep van congresleden om de afschaffing van de slavernij tot stand te brengen.
Ottawa was the site of the first of the Lincoln-Douglas debates of 1858.
During the Ottawa debate Stephen A. Douglas, leader of the Democratic Party, openly accused Abraham Lincoln of forming a secret bipartisan group of Congressmen to bring about the abolition of slavery.
Ottawa was een belangrijke stop omwille van het vervoer per spoor, weg en over de rivier.
Burgers in de stad waren actief binnen de abolitionistische beweging.
Ottawa was a major stop because of its rail, road, and river transportation.
Citizens in the city were active within the abolitionist movement.
Ottawa was de locatie van een beroemde bevrijding in 1859 van een weggelopen slaaf genaamd Jim Gray uit een gerechtsgebouw door prominente maatschappelijke leiders van die tijd.
Ottawa was the site of a famous 1859 extrication of a runaway slave named Jim Gray from a courthouse by prominent civic leaders of the time.
Drie van de maatschappelijke leiders, John Hossack, Dr. Joseph Stout en James Stout, stonden later terecht in Chicago voor het overtreden van de Slaaf van de Vluchteling Wet van 1850.
Three of the civic leaders, John Hossack, Dr. Joseph Stout and James Stout, later stood trial in Chicago for violating the Fugitive Slave Law of 1850.
Vanwege de vele hoeveelheden siliciumoxidezand is Ottawa al meer dan 100 jaar een belangrijk zand en glascentrum. Vandaag de dag is
Ottawa
een goede uitvalsbasis voor Starved Rock State Park.

Because of numerous silica sand deposits Ottawa has been a major sand and glass center for more than 100 years. Today,
Ottawa
is a good base for Starved Rock State Park.
@MK