CHATHAM
BEZIENSWAARDIGHEDEN/HIGHLIGHTS
Bezienswaardigheden / tips Chatham 2021:

1)
Chatham
: Het oude Chatham is een van de favoriete bestemmingen op de Cape. Chatham, een aantrekkelijke, welgestelde gemeenschap, biedt goede herbergen, leuke winkels en een geliefd zomertheater. Vissersboten laden elke middag bij de kade hun vangst uit. De omringende wateren bieden uitstekende mogelijkheden voor sportvissers.

2)
Chatham Railroad Museum
: In het 130 jaar oude voormalige station van de Chatham Railroad Company laat het Railroad Museum herinneringen zien aan de spoorwegmaatschappij waarvan de treinen tussen 1887 en 1937 naar Cape Cod reden. Niet alleen de tentoonstellingen met treinwagons, modellen en oude foto's zijn een kijkje waard. Ook het victoriaanse spoorwegstation zelf met zijn decoratieve toren, in een stijl die ook wel de 'spoorweggotiek' wordt genoemd, is een waar pronkstuk. De openingstijden zijn seizoen gebonden en de entrance is gratis maar er wordt wel van je verwacht dat je een donatie geeft.

3)
Chatham Fish Pier
: Een bezoekje aan de Chatham Fish Pier is de moeite waard. Bij Chatham Fish Pier (Shore Road) kun je zien hoe vissers hun vangst uitladen en kun je zeehonden spotten die op de nabijgelegen klippen liggen.

4)
Lighthouse Beach
: Ongeveer 1,6 km (1 mijl) ten zuiden op Shore Road ligt Lighthouse Beach, vind je eindeloze uitgestrektheid van zee en zandbanken met een van de mooiste strandwandelingen die Cape Cod te bieden heeft.
5)
Monomoy National Wildlife Refuge
: Vanuit Chatham kun je met de boot het eiland bereiken. Het eiland is met z'n 300 soorten trekvogels een paradijs voor vogelliefhebbers. Rondleidingen in het natuurreservaat worden georganiseerd om de vogels te leren kennen en naar de zeehonden te kijken die er heel het jaar verblijven. De excursie gaat tot het zuidelijke puntje van het eiland en duurt 1,5 tot 2,5 uur. De excursies worden aangeboden door verschillende maatschappijen onder andere de
Monomoy Island Ferry
,
Beachcomber
en
Monomoy Island Excursions
. Vooraf reserveren is aan te raden.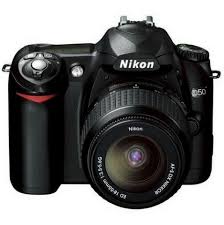 Highlights / tips Chatham 2021:

1)
Chatham
: Old Chatham is one of the favorite destinations on the Cape. Chatham, an attractive, wealthy community, offers good inns, nice shops and a popular summer theater. Fishing boats load their catches every afternoon at the quay. The surrounding waters offer excellent opportunities for fishing enthusiasts.

2)
Chatham Railroad Museum
: In the 130 year old former station of the Chatham Railroad Company, the Railroad Museum shows memories of the railway company whose trains ran to Cape Cod between 1887 and 1937. Not only the exhibitions with train wagons, models and old photographs are worth a look. The Victorian railway station itself with its decorative tower, in a style that is also called the 'railway gothic', is a true showpiece. The opening times are seasonal and the entrance is free but you are expected to give a donation.
3)
Chatham Fish Pier
: A visit to the Chatham Fish Pier is worthwile. At Chatham Fish Pier (Shore Road) you can watch fishermen unload their catch and spot seals basking on nearby shoals.

4)
Lighthouse Beach
: A mile south on Shore Road is Lighthouse Beach, an endless expanse of sea and sandbars that offers some of the finest beach strolling on Cape Cod.

5)
Monomoy National Wildlife Refuge
: From Chatham you can reach the island by boat. The island with its 300 species of migratory birds is a paradise for bird lover. Guided tours in the nature reserve are organized to get to know the birds and to watch the seals that stay there all year. The excursion goes to the southern tip of the island and takes 1.5 to 2.5 hours. The excursions are offered by various companies including the
Monomoy Island Ferry
,
Beachcomber
and
Monomoy Island Excursions
. Advance booking is recommended.
Chatham is een schattig en vredig kustplaatsje, maar wel met klasse. Chatham is een van de oudste stadjes op Cape Cod.

Chatham is a cute and peaceful coastal town, but with class. Chatham is one of the oldest towns on Cape Cod.
Langs Main Street zijn talloze winkels, galerieën en eettentjes gevestigd: een eindeloze reeks charmante houten huizen met witte hekjes en bloeiende tuinen.

Along Main Street are numerous shops, galleries and eateries: an endless series of charming wooden houses with white fences and blooming gardens.
Leefde deze 6600 inwoners tellende plaats vroeger van de visvangst, scheepsbouw en de zoutwinning, inmiddels is Chatham veranderd in een rustig, romantisch stadje, waar veel mensen die gestopt zijn met werken hun nieuwe onderkomen hebben gevonden.

The 6600 inhabitants formerly lived of fishing, shipbuilding and salt mining, meanwhile Chatham has turned into a quiet, romantic town, where many people who have stopped working found their new home here.
Omdat Chatham zijn landelijke kenmerken en zijn natuurlijk schoonheid wist te behouden, begonnen toeristen tijdens het laatste deel van de 19e eeuw Chatham te bezoeken vanwege de koele zomers.
Since Chatham retained its rural characteristics and its natural beauty, tourists began to visit during the latter part of the 19th century to enjoy the cool summers.
Met de komst van de spoorweg in 1887 begon het aantal grote hotels toe te nemen, waaronder het Chatham hotel (1890-1895) en de Chatham Bars Inn (1914).

With the arrival of the railroad in 1887, the number of lodgings began to climb, including such large hotels, such as the hotel Chatham (1890-1895) and the Chatham Bars Inn (1914).
Aan vroeger herinnert de in 1797 gebouwde Old Godfrey Windmill, die de molenaars alleen als korenmolen in bedrijf konden nemen als de windsnelheid ten minste 32 km per uur was. Vanaf 40 km/uur moesten de zeilen van de windmolen worden ingenomen of het werk worden gestaakt.

Formerly the Old Godfrey Windmill, built in 1797, reminds us that the millers could only operate as corn mills if the wind speed was at least 20 miles (32 km) per hour. From 25 miles (40 km) per hour the sails of the windmill had to be taken or the work would be stopped.
Het werd gesticht door een landbouwgemeenschap, maar is nu een rustig vissershaventje waar een van de vele vuurtorens op het schiereiland het uitzicht domineert.

It was founded by an agricultural community, but is now a quiet fishing port where one of the many lighthouses on the peninsula dominates the view.
Het openbare strand heeft fraaie witte zandbanken.

The public beach has beautiful white sandbanks.
@MK