WATERBURY - BEN AND JERRY
BEZIENSWAARDIGHEDEN / HIGHLIGHTS


Tips Ben en Jerry 2021:

1)
Factory Tour
: De Factory Tour duurt een half uur en wordt het hele jaar door gegeven. Aan het eind van de tour mag je een nieuwe Ben en Jerry smaak proeven. Een ticket voor de Factory Tour kost maar $ 4,00. Tijdens vakanties en feestdagen wordt er niet in de fabriek gewerkt. Je kunt er nog wel een kijkje nemen, maar alle machines staan dan stil. De openingstijden variëren per seizoen. Kijk op de website
voor de exacte tijden.

2)
Flavor Graveyard
: Bezoek na de tour de Flavor Graveyard (begraafplaats van de smaken). Het is slechts 5 minuten lopen vanaf de hoofdingang en hier vindt je alle smaken die Ben en Jerry ooit hebben uitgegeven maar niet meer in de verkoop zijn. De teksten op de grafstenen zijn erg grappig en orgineel.

3) Er is voldoende parkeergelegenheid en het parkeren is gratis.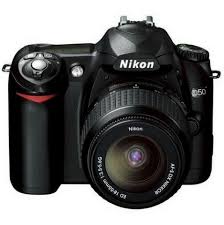 Tips Ben and Jerry 2021:

1)
Factory Tour
: The Factory Tour takes a half an hour and is given throughout the year. At the end of the tour you can taste a new Ben and Jerry flavor.

A

ticket for the

Factory Tour

only costs

$

4.00

. During holidays and public holidays they are not working in the factory.

You can

still

take a look into the factory

but

all the

machines are

not working.

Opening times

vary seasonally

. Please check the website for the exact opening time.
2)
Flavor Graveyard
: After the tour, visit the Flavor Graveyard (cemetery of flavors). It is only a 5 minute walk from the main entrance and here you will find all the flavors that Ben and Jerry have ever published but are no longer on sale. The texts on the gravestones are very funny and original.
3) There is plenty of parking and the parking is free.
Ben Cohen en Jerry Greenfield ontmoeten elkaar in 1963 op de highschool van Merrick tijdens de gymles. Omdat de een niet weet wat hij wil worden en de ander steeds wordt uitgeloot voor verschillende studies, besluiten ze samen iets te beginnen. Iets met hun favoriete eten: ijs of bagels. Een baglemachine blijkt echter duurder te zijn dan een ijsmachine en de keuze is snel gemaakt. Het plan is om zich te gaan vestigen in een plaatsje waar nog geen ijszaak is. Uiteindelijk belanden ze in het plaatsje Burlington, Vermont.



In 1963, Ben Cohen

and

Jerry Greenfield

met

at

highschool

Merrick

during gym class.

Because

one

does not know what

he wants to be

and the other

continues a

lottery for

several studies

they decided

to start something together.

Something with their

favorite food

:

ice cream or

bagels.

However, the

bagle machine

turns out to be

more expensive than

an ice machine

and the choice is

made.

The plan

is to

settle in

a place

where there is

no

ice cream parlor

.

Eventually,

they end up in

the town of

Burlington, Vermont.




Op 5 mei 1978 gaat de ijssalon open. Ze noemen de zaak Ben & Jerry omdat dit beter klinkt dan andersom. Als tegemoetkoming wordt Jerry directeur en Ben de tweede man. Kort na de opening gaan er al duizend ijsjes per dag over de toonbank. Het duurt niet lang of een restaurant in de buurt wil ijs inkopen. Dit brengt ze op het idee om ook andere restaurants te gaan benaderen. Ook worden supermarkten een klant. Tegenwoordig is het ijs van Ben en Jerry een begrip. Ben en Jerry hebben inmiddels de zaak verkocht aan het Nederlandse Unilever en doen wat ze het liefste willen: zich fulltime bezighouden met hun goede doelen.



On

May 5, 1978

the ice cream parlor

opens

.

They

called

the Business

Ben &

Jerry

because it

sounds better

than the other

way around. As

compensation, Jerry will be

the

director

and Ben

the second man.

Shortly

after the opening

thousand of

ice creams

go

over the counter per day.

It does not take

long before a

restaurant nearby

wants to

buy

the Ben and Jerry ice.

This brings

them on the

idea to

start

approaching

other restaurants. Also, s

upermarkets

become

a customer

.

Nowadays,

the ice

of

Ben and

Jerry

is a household name. Ben and Jerry have sold the Business to Dutch Unilever and they are doing what they love to do: Working fulltime on

their

charities.
Voor de deur staat een replica van de Cowmobile, de vrolijk beschilderde motorhome die gebruikt werd tijdens een cross country marketing drive. Van hieruit werden overal in het land gratis ijsjes uitgedeeld. Het origineel vloog helaas na vier maanden rondtoeren in Cleveland in de brand.



At

the

door stands

a replica of the

Cowmobile

the

brightly painted

motor home

that was used

during a cross country

drive

marketing

.

From here,

free

ice creams

were handed out throughout the country. Unfortunately, t

he original

Cowmobile was on fire a

fter touring

in Cleveland for four months.


Eenmaal binnen valt meteen op dat het er zo lekker ruikt: zoet met een vleugje vanille. Ook kun je hier leuke spulletjes kopen zoals T-shirts, petjes, bekers, pennen en nog veel meer.



Once inside

you notice

immediately that

it

smells so good

:

sweet with a

hint of vanilla.

You can also buy

some nice

stuff

like T-

shirts, caps

, cups

, pens and

much more.


Je kunt kaartjes kopen voor de Factory Tour. De rondleiding begint met een Company History filmpje.



You can

buy tickets for the

Factory Tour

.

The tour

begins with a

Company History

movie

.
Het tweede deel van de tour is een kijkje in de fabriek. Foto's nemen is niet toegestaan (deze foto is daarom ook niet van mij). Je loopt een trap op en komt in een ruimte met grote afgeschermde ramen. Als iedereen binnen is, gaan de schermen omhoog en kijk je ineens van bovenaf in de fabriek. Tussen alle apparatuur loopt een tiental mensen rond. Het proces van ijs maken wordt in een rap tempo uitgelegd.



The second part of

the tour is a

visit

at the factory

.

Taking pictures

is not allowed

(this picture is

, therefore,

not mine

)

.

You walk

up the stairs

and

comes in a

space

with

large screened

windows.

When everyone is

inside the

screens

go up

and

suddenly

you look

from above

into the factory.

Among

all the equipment

runs a

dozen

people around.

The process of

making ice cream

will be explained

in a quick tempo

.
De derde stap in de tour is de Flavo Room, wat vroeger de testkeuken van Ben en Jerry was. Hier zijn de beroemde smaken ontstaan. Dan het grote moment waarop iedereen wacht: het proeven van nieuwe smaken!



The third step in

the

tour is the

Flavo

Room

, which was

the

test kitchen

of Ben

and Jerry in the earlier days.

Here

are

the famous

flavors

formed.

Then,

the big

moment

were everyone

is waiting for

: tasting

new flavors!




Na het einde van de
tour
loop je een lange gang in waar je foto's kunt bekijken van de meest favoriete smaken van Ben en Jerry.



After the
tour
you walk

through

a long

hallway

where you

can view

pictures

of the favorite

flavors of

Ben and

Jerry.
De fabriek van Ben en Jerry is gevestigd in Waterbury, Vermont. Er zijn in Amerika vijf Ben en Jerry fabrieken, maar dit is de enige die is opengesteld voor publiek. Hierboven de Ben en Jerry fabriek met aan de buitenzijde enorme tanks voor melk, room en suiker.



The

factory

of

Ben and Jerry's

is located in

Waterbury,

Vermont

.

There are

five

Ben and

Jerry

factories in America

but this is

the only one

that is open to the public.

Above

the

Ben and Jerry's

factory

with

on the outside

huge tanks

for milk,

cream

and Sugar.
Laatste rustplaats: Elk jaar worden er vijf tot twaalf nieuwe smaken geïntroduceerd. In de loop der jaren zijn er vierhonderd verschillende smaken ontwikkeld, waarvan er momenteel 75 actief zijn.



Final resting place

: Every year

five to

twelve

new flavors

are introduced

.

Over the

years,

four hundred different

flavors

have been

developed

of which

there are currently

75

active.
Smaken die met pensioen zijn of geen succes bleek te zijn, belanden in de
Flavor Graveyard
. Even buiten de fabriek ligt de graveyard waar zo'n dertig grafzerken staan. Op elke grafzerk staan twee jaartallen die de begin- en einddatum aangeven van de smaak in kwestie.



Flavors that are

retired

or not successful

end up in

the
Flavor
Graveyard
.

Just outside the

factory

lies t

he

graveyard

where

you can find

around

thirty

gravestones.

On each

gravestone

are

two dates

that indicate the

start and end dates

of

the

flavor

in question

.

@MK