KENNEBUNKPORT




BEZIENSWAARDIGHEDEN/HIGHLIGHTS




Bezienswaardigheden / tips Kennebunkport 2021:

1) Intown Trolley: Je kunt de Intown Trolley nemen die langs alle bezienswaardigheden rijdt in Kennebunkport. De Trolley tour duurt ongeveer 45 minuten en je komt langs het huis van oud president Bush. Elk uur vanaf 10.00 uur vertrekt de Trolley (Trolley stop is op 21 Ocean Avenue) en de laatste vertrekt om 3 uur. Ticket prijs kost $ 18,00 per volwassen.

2) Seashore Trolley Museum: In het Seashore Trolley Museum (geopend van eind april tot eind oktober adres 195 Log Cabin Road) vind je meer dan honderd antieke trams, waaronder een uit New Orleans genaamd 'Desire'. Bezoekers kunnen een ritje maken door het platteland in een van de opgeknapte trams. De ticket prijs is $ 12,00 per volwassen.

3) Brick Store Museum: Behalve goede restaurants vind je hier ook het Brick Store Museum (117 Main Street) dat uit drie gerestaureerde gebouwen bestaat (waaronder het William Lord's Brick House uit 1825) en een collectie voorwerpen uit de plaatselijke geschiedenis huisvest, alsmede een verzameling moderne kunst. De ticket prijs is $ 5,00 per volwassen en de openingstijden varieëren per dag.

4) Unitarian Church: De Unitarian Church, op de hoek van Main Street en Portland Road, werd gebouwd in 1772-1773 en is bekend om de door Paul Revere & Son gegoten klok. De klokketoren is ontworpen door Chistopher Wren (de schepper van de St Paul's Cathedral in Londen).

5) Ocean Avenue: Een rit langs de Ocean Avenue is zeker de moeite waard, deze loopt langs de oostkant van de Kennebunk rivier, langs een schilderachtig stuk van de Atlantische Oceaan en volgt enkele van de mooiste landgoederen van Kennebunkport, inclusief het zomerhuis van de voormalig preseident George Busch Sr. Drie openbare stranden strekken zich uit langs de westkant van de Kennebunk rivier en staan samen bekend als Kennebunk Beach.

6) De beste reistijd om Kennebunkport te bezoeken is van mei t/m oktober. In deze periode heb je het mooiste weer.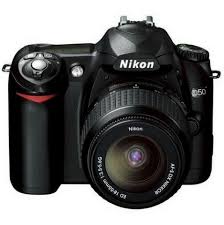 Highlights / tips Kennebunkport 2021:

1) Intown Trolley: You can take the Intown Trolley that runs along all attractions in Kennebunkport. The trolley tour takes about 5 minutes and you will pass the home of former President Bush. The Trolley departs every hour from 10:00 (Trolley stop is at 21 Ocean Avenue) and the last Trolley leaves at 3 pm. Ticket price costs $ 18.oo per adult.

2) Seashore Trolley Museum: In the Seashore Trolley Museum (open from the end of April until the end of October, address 195 Log Cabon Road) you will find more than one hundred antique trams, including one from New orleans called 'Desire'. Visitors can take a ride through the countryside in one of the refurbished trams. The ticket price is $ 12.00 per adult.

3) Brick Store Museum: In addition to fine restaurants, you'll also find the Brick Store Museum (117 Main Street) that consists of three restored buildings (including the William Lord's Brick House from 1825) and a collection of objects from local history, and a collection of modern art as well. The ticket price is $ 5.oo per adult and the opening times vary per day.

4) Unitarian Church: The Unitarain Church, on the corner of Main Street and Portland Road, was built in 1772-1773 and is known for the clock cast by Paul Revere & Son. The clock tower was designed by Christopher Wren (the creator of St Paul's Cathedral in London).

5) Ocean Avenue: Be sure to take a drive along Ocean Avenue, which runs along the east side of the Kennebunk River and then follows a scenic stretch of the Atlantic that holds some of Kennebunkport's finest estates, including the summer home of former president George Bush Sr. Three public beaches extend along the west side of the Kennebunk River and are known collectively as Kennebunk Beach.

6) The best time to visit Kennebunkport is from May up to October. In this period you have the best weather.




Restaurants Kennebunkport 2021:

1) Clam Shack: Als je in Kennebunkport bent probeer de mosselen bij de Clam Shack (2 Western Avenue). Sinds 1968 bestaat de Clam Shack en hier kun je de beste mosselen van New England eten. De rijen kunnen lang zijn maar het is het wachten waard.

2) Mabel's Lobster Claw: Of eet een broodje kreeft bij Mabel's Lobster Claw (124 Ocean Avenue), vlak om de hoek. Hun specialiteit is uiteraard kreeft. Laat wel een plekje over voor hun pindakaas ijs wat heerlijk is.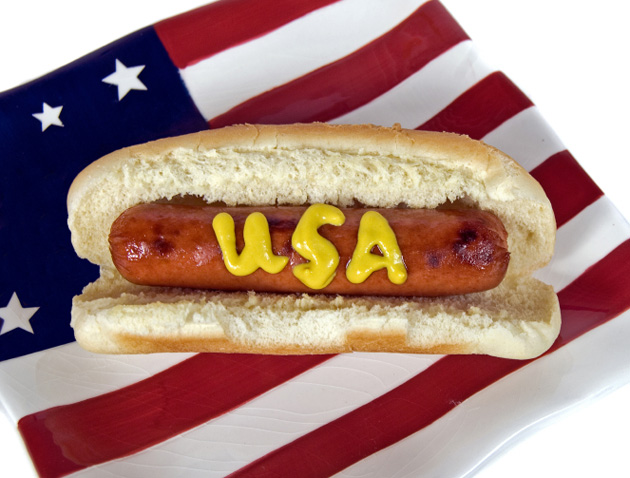 Restaurants Kennebunkport 2021:

1) Clam Shack: If you are in Kennebunkport try the mussels/clams at the Clam Shack (2 Western Avenue). Since 1968, the Clam Shack exists and here you can eat the best mussels/clams of New England. The lines can be long but it's worth the wait.

2) Mabel's Lobster Claw: Or eat a lobster roll at Mabel's Lobster Claw (124 Ocean Avenue), just around the corner. Their specialty is, of course lobster. Leave a spot for their peanut butter ice cream which is delicious.




De Kennebunks hebben in alles het beste wat de kust van Maine te bieden heeft: fantastische bouwkunst, rotsige stranden en restaurants van wereldklasse.

The Kennebunks have all the best of the Maine coast: great architecture, rocky beaches and world class restaurants.




Kennebunkport was eerst een bloeiende haven en drukke scheepswerf, later een zomers toevluchtsoord voor de welgestelden.

Kennebunkport was first a thriving port and busy shipyard, later a summer getaway for the wealthy.




Kennebunkport is aan het begin van de 17e eeuw ontstaan en kwam twee eeuwen later tot bloei dankzij de scheepsbouw.

At the beginning of the 17th century Kennebunkport was established. Two centuries later Kennebunkport revived thanks to shipbuilding.




Op Dock Square vind je de beste mossel kraam. Hier worden elke dag verse mosselen gebracht en verkocht. Vrijwel iedereen staat uiteindelijk in de rij voor The Clam Shack, een van de beste visstalletjes van Amerika.

On Dock Square you will find the best Claw Shack. Every day, they brought fresh Claws and sold them here. Almost everyone is standing in line at The Clam Shack one of the best fish stalls of America.




Hoewel aan die bloei een einde kwam, zijn de schitterende koloniale en federale huizen in het beeldschone landschap blijven staan en werd het gebied mede daardoor een van de populairste bestemmingen in Maine.

Although the development came to an end, the magnificent Colonial and Federal houses in the beautiful scenery were maintained. That is one of the reasons that this area is now one of the most popular destinations in Maine.




Maar dit stukje van Amerika is ook vooral bekend geworden door de aanwezigheid van een hoge gast; tijdens zijn ambtsperiode als de 41ste president van de Verenigde Staten (1989-1992) hield George Bush tijdens de zomermaanden vakanties in Kennebunkport, toen ook wel bekend als het Summer White House.

But this part of America is also best known for the presence of a high guest; During his tenure as the 41st President of the United States (1989-1992), George Bush spent his holidays during the summer months in Kennebunkport, also known as the Summer White House.




Leuke pittoreske houten huisjes.

Beautiful picturesque wooden houses.

@MK