MONTOUR FALLS
BEZIENSWAARDIGHEDEN / HIGHLIGHTS
Bezienswaardigheden / tips Montour Falls 2021:
1)
Montour Falls
:
Montour Falls ligt in Upstate New York en ligt slechts 4,6 km vanaf Watkins Glen State Park.
Het dorp is ontstaan op de plaats van een voormalig Seneca indianendorp, Queanettquaga, informeel bekend als Catherine's Town, naar een prominente Seneca Indianse inwoner en leider, koningin Catharine Montour. Montour Falls staat bekend voor de natuurlijke aantrekkingskracht van de 165 meter waterval aan de westkant van het dorp. Aan de voet van de watervallen staat een bord met de tekst "She-qua-ga", een vertaling van de naam Seneca. Deze attractie staat ook bekend als "Montour Falls". In het dorp is niet heel veel te zien het is echt een typisch Amerikaans dorpje maar een tussenstop is zeker de moeite waard om de waterval te bekijken.

2)
Shequaga Falls
: De
Shequaga Falls is op zijn mooist tijdens periodes van hoog water. Maar zelfs als het waterpeil lager is en sommige nabijgelegen watervallen, zoals Aunt Sarah Falls, droog zijn, heeft Shequaga Falls de neiging om nog steeds een beetje water over zijn rotsachtige vlakte te laten stromen. Als je kunt, bezoek de waterval ook 's avonds. Ik raad dit aan omdat Shequaga Falls een van de weinige watervallen in New York is die in het donker verlicht is. Dit zorgt voor een interessante ervaring die het bekijken waard is als je van watervallen houdt.
Het is te vinden op 109 South Genesee Street. Direct voor het park is plaats voor een paar auto's maar als die plekken vol zijn, is er ook parkeergelegenheid langs Genesee Street en Main Street. Het is ook mogelijk om de Shequaga Falls van bovenaf te bekijken vanaf de brug die je vanuit het park kunt zien. Om daar te komen, rij je ten noorden van Genesee Street. Neem de eerste links naar Steuben Street en vervolgens de eerste links naar Mill Street.
Dus, als je jezelf in Watkins Glen bevindt of de watervallen in Ithaca bekijkt, neem dan een paar minuten de tijd om de gelooflijk verbazingwekkende Shequaga watervallen in Montour Falls te bezoeken. Ik garandeer je dat je niet teleurgesteld zult zijn.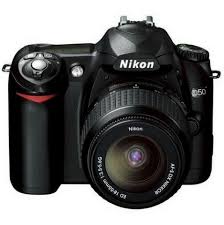 Highlights / tips Montour Falls 2021:
1)
Montour Falls
: Montour Falls is located in Upstate New York and lies only 2.9 miles (4.6 km) from Watkins Glen State Park.
The Village is developed on the site of a former Seneca Indian village, Queanettquaga, informally known as Catherine's Town after a prominent Seneca Indian resident and leader, Queen Catharine Montour. Montour Falls is well known for the natural attraction of a 165-foot waterfall located on the west side of the village. At the base of the falls is a sign labeled "She-qua-ga", a transliteration of its Seneca name. This attraction is also known as "Montour Falls". There is not much to see in the village, it is really a typical American village, but a stopover is definitely worth it to view the waterfall.
2)
Shequaga Falls
:
Shequaga Falls is at its best during periods of high water. However, even when water levels are lower and some nearby waterfalls, like Aunt Sarah Falls, are dry, Shequaga Falls tends to still have at least a bit of water flowing over its rocky face. Also if you can, visit the fall during the evening. I recommend this because Shequaga Falls is one of the few waterfalls in New York that is lit up after dark. This creates an interesting experience that's worth seeing if you love waterfalls. It can be found at 109 South Genesee Street. There is room for a couple of cars directly in front of the park, but there is also parking along Genesee Street and Main Street if those spots are full. It is also possible to get a view of Shequaga Falls from above along the bridge you can see from the park. To get there, head north of Genesee Street. Take the first left onto Steuben Street, and then the first left off of that onto Mill Street.
So, if you find yourself in Watkins Glen or checking out the waterfalls in Ithaca, take a few minutes to visit the incredibly amazing Shequaga Falls in Montour Falls. I guarantee you that you won't be disappointed.
Montour Falls is een schilderachtige gemeenschap op een paar minuten rijden van de populaire bestemming Watkins Glen.

Montour Falls is a quaint community located a few minutes drive from the popular destination of Watkins Glen.
In
Montour Falls
bevindt zich misschien wel de meest indrukwekkende waterval langs de weg in de Finger Lakes regio. Shequaga Falls (uitgesproken als She-qua-ga) is een 165 meter hoge waterval in het hart van Montour Falls.

In fact,
Montour Falls
might be home to the most impressive roadside waterfall in the Finger Lakes region. Shequaga Falls (pronounced She-qua-ga) is a 165-foot tall waterfall located right in the heart of Montour Falls.
Je kunt de waterval zelfs zien terwijl je door Main Street rijdt terwijl het boven het verder vlakke gemeenschap uittorent. De waterval staat ook bekend als Montour Falls.

In fact, you can even see the fall while driving down Main Street as it towers over this otherwise flat community. The waterfall is also known as Montour Falls.
Tegenwoordig is het nu bekend onder een naam in de Seneca taal die stromend water betekent. Vanaf de parkeerplaats aan de South Genesee Street is het slechts een paar honderd meter lopen langs een stoep waar je het beste uitzicht hebt op de watervallen.
Today, it is now known by a name in the Seneca language which means "Tumbling Waters". From the parking area on South Genesee Street, it's only a couple hundred feet along a totally flat sidewalk to the best viewing area for the falls.
Dit gemakkelijk te bereiken uitkijkpunt maakt
Shequaga Falls
één van de meest toegankelijke watervallen in de Finger Lakes. Het uitkijkpunt voor de waterval bevindt zich in een klein park tussen twee prachtige huizen.
This easy to reach viewing area makes
Shequaga Falls
one of the most accessible waterfalls in the Finger Lakes
The viewing area for the waterfall is located in a small park between two beautiful houses.

@MK