MYRTLE BEACH


BEZIENSWAARDIGHEDEN / HIGHLIGHTS
Bezienswaardigheden / Tips Myrtle Beach 2021:

1)
Myrtle Beach
: Je houdt er van of je vindt het verschrikkelijk maar Myrtle Beach betekent vakantie op zijn Amerikaans. Hier kun je spellen spelen in arcades of verschillende attracties bezoeken, zoals Ripley's Aquarium of het IMAX 3D-theater en vele andere attracties bezoeken. Myrtle Beach is niet voor natuurliefhebbers, het heeft enorme outlet winkelcentra en ontelbare minigolfbanen, waterparken, daiquiri-bars en vele T-shirtwinkels. Het strand zelf is zeer aangenaam, breed, warm met vele parasols. De strandboulevard Ocean Blvd heeft een groot aantal hamburgertentjes en louche souvenirwinkels.

2)
Broadway at the Beach
: Broadway at the Beach heeft veel winkels, restaurants, nachtclubs, vele attracties en een IMAX 3D-theater. Dit is een van de leukste uitgaansgebieden in Myrtle Beach en heeft voldoende aanbod voor alle leeftijden.

3)
Family Kingdom
: Family Kingdom is een ouderwetse combinatie van pretparken en waterparken met uitzicht op de oceaan. Het heeft achtbanen, waterglijbanen en volop kermisattracties. Dit park is voornamelijk erg leuk voor kleine kinderen en tieners. De prijzen verschillen enorm kijk op de website welke voor jou het aantrekkelijkst is. De openingstijden variëren per seizoen.

4)
Brookgreen Gardens
: In de omgeving van Huntington Beach, 26 km ten zuiden van Myrtle Beach, vindt je aan US Highway 17 het complex Brookgreen Gardens. Deze mooie botanische tuin is in 1931 aangelegd om de inheemse flora en fauna (waaronder alligators en herten) van South Carolina te behouden. De tuin is aangelegd op een voormalige rijstplantage. Ook vindt je hier 550 beeldhouwwerken van 250 kunstenaars. Als je van natuur houdt is een bezoek aan Brookgreen Gardens zeker een bezoek waard. Ze zijn dagelijks geopend en de toegangsprijs voor een volwassen is $ 18,00.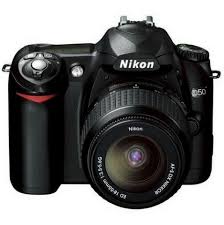 Highlights / Tips Myrtle Beach 2021:

1)
M
yrtle Beach
: You love it or hate it, Myrtle Beach means summer vacation, American Style. Here you can play games in arcades or visit the different attractions such as Ripley's Aquarium or the IMAX 3D-Theater and many other attractions. Myrtle Beach isn't for nature-lovers, but with enormous outlet malls and innumerable minigolf courses, water parks, daiquiri bars and many T-shirt shops. The beach itself is pleasant enough - wide, hot and crowded with umbrellas. Beach front Ocean Blvd has a bulk of hamburger stands and seedy gift shops.

2)
Broadway at the Beach
: Broadway at the Beach has many shops, restaurants, nightclubs, rides and an IMAX theater. This is one of the nicest entertainment areas in Myrtle Beach and has enough entertainment for all ages.

3)
Family Kingdom
: Family Kingdom is an old-fashioned amusement-and-water park combo overlooking the ocean. It has roller coasters, water slides and plenty of amusement rides. This park is especially fun for childeren and teenagers. The prices differ enormously check the website which ticket is the best for you. Hours vary by season.

4)
Brookgreen Gardens
: In the area of Huntington Beach, 16 miles (26 km) south of Myrtle Beach, on US Highway 17 you will find the Brookgreen Gardens complex. This beautiful botanical garden was created in 1931 to preserve the native flora and fauna (including alligators and deer) of South Carolina. The garden is laid out on a former rice plantation. You will also find 550 sculptures by 250 artists. If you love nature, a visit to Brookgreen Gardens is definitely worth a visit. They are open daily and the entrance fee for an adult is $ 18.00.
Myrtle Beach
is een
kustplaats
aan de oostkust
van de VS in
South Carolina.
Het ligt
in het midden van
een grote en
aaneengesloten
strand
in
South
Carolina.

Het wordt beschouwd als

een van de belangrijkste toeristische bestemming

in het zuidoosten

, en trekt in de zomer

naar schatting

14,6 miljoen

bezoekers per jaar

.

Myrtle Beach is a coastal city of the US in South Carolina. It is situated on the center of a large and continuous stretch of beach known as the Grand Strand. It is considered to be a major tourist destination in the Southeast, attracting an estimated 14.6 million visitors each summer.
Broadway at the Beach

is een winkelcentrum

gelegen

in Myrtle

Beach.

Sinds de oprichting

in 1996

, is het

uitgegroeid tot

een van de belangrijkste

winkel gelegenheden

van

Myrtle
Beach.



Broadway at the Beach is a shopping center located in Myrtle Beach. Since its inception in 1996, it has grown to be one of Myrtle Beach's premier shopping destinations.






Broadway at the Beach

is de thuisbasis van

vele attracties

, zoals de

IMAX 3D-

Theater,

MagiQuest

,

de award-

winnende

Ripley

's Aquarium

,

Palace Theatre

,

Carmike

's Broadway

Cinema

16 en

het Paviljoen

Nostalgia

Park.



Broadway at the Beach is home to many attractions, such as the IMAX 3D Theatre, MagiQuest, the award-winning Ripley's Aquarium, Palace Theatre, Carmike's Broadway Cinema 16 and the Pavilion Nostalgia Park.




Op
Broadway

at the Beach
zijn vele bekende

restaurants gevestigd zoals het

Hard Rock

Cafe,

Johnny Rockets

, Planet

Hollywood,

Jimmy

Buffett

's

Margaritaville

en 's werelds

enige

KISS

Coffeehouse

.

Het

Celebrity

plein

is voorzien van een

New Orleans

-

geïnspireerde

nachtclub

.
Among Broadway at the Beach many restaurants are Hard Rock Café, Johnny Rockets, Planet Hollywood, Jimmy Buffett's Margaritaville and the world's only KISS Coffeehouse. The complex's Celebrity Square includes a New Orleans-inspired nightclub district.




Broadway at the Beach is één van de gezelligste gedeeltes van Myrtle Beach en beslist een aanrader.

Broadway at the Beach is one of the nicest parts of Myrtle Beach and definitely recommended.




Op Broadway at the Beach vind je ook heel veel prachtige kunst zoals boven op de foto's.

On Broadway at the Beach you will also find a lot of beautiful art above on the pictures.




Gelegen langs de Intracoastal Waterweg in het prachtige Noord Myrtle Beach ligt Barefoot Landing. Hier zijn prachtige winkels, restaurants, entertainment en speciale evenementen voor het hele gezin.

Located along the Intracoastal Waterway in beautiful North Myrtle Beach is Barefoot Landing. There are beautiful shops, dining, entertainment and special events for the entire family.




Wij kwamen naar Myrtle Beach voor het strand maar ondanks het slechte weer hebben wij ons uitstekend vermaakt. In Myrtle beach is zoveel te doen en er is genoeg aanbod van winkels.

We came to Myrtle Beach for the beach but despite the bad weather we had a great time. In Myrtle Beach is so much to do and there is enough variety of shops.




De Market Common is een plek waar je uitzonderlijke kunt winkelen met verschillende restaurants in een prachtig dorpse omgeving.

The Market Common is a place where you can experience exceptional shopping and dining in a beautifully village setting.




De Market Common ligt op Farrow Parkway tussen Highway 17 Business en Highway 17 By-Pass.

The Market Common is at Farrow Parkway between Highway 17 Business and Highway 17 By-Pass.


@MK