CUSTER STATE PARK - BLACK HILLS
BEZIENSWAARDIGHEDEN / HIGHLIGHTS


Bezienswaardigheden / tips Custer State Park - Black Hills 2020:

1)

Custer State Park

: Custer State Park is een staatspark en natuurreservaat in de Black Hills. Het park is het grootste en eerste staatspark van South Dakota, genoemd naar luitenant-kolonel George Armstrong Custer. Het park is de thuisbasis van een beroemde kudde rondzwervende bizons waarvan er ongeveer 1500 rondlopen. Hier vind je ook veel andere dieren in het wild, zoals elanden, coyotes, muizelherten, berggeiten, prairiehonden, dikhoornschapen, otters en poema's. Het park is beroemd om zijn landschap, zijn schilderachtige routes (Needles Highway en de wildlife loop), met uitzicht op de kudde bizons en prairiehonden.
Je kunt het park vanuit vier richtingen naderen, waarvan die via een snelweg: vanuit het oosten via State Highway 36; vanuit het westen en het noorden via US Highway 16A, beter bekend als Iron Mountain Road, waarvan ingenieurs ooit meenden dat hij onmogelijk aan te leggen was; en vanuit het noorden en het zuiden via State Highway 87 (de schitterende Needles Highway). Je kunt hier niet je America the Beautiful pas gebruiken! De entree is $ 20.00 per auto en is 7 dagen geldig.
2)

Buffalo Roundup

: De Buffalo Roundup in oktober roept beelden op van hoe het ooit geweest moet zijn toen enorme kuddes over de prairie daverden. Het evenement, waarbij cowboys te paard (en rangers in pick-ups) de bizons de kralen in drijven, trekt duizenden bezoekers. Het Buffalo Roundup Arts Festival trekt ook kunstenaars en straatartiesten aan die de hele dag optredens verzorgen.

3)

State Game Lodge

: In een bergdorp nabij de oostgrens van het park vind je de State Game Lodge, die dateert uit 1920 en waar in 1927 president Coolidge zijn 'Summer White House' inrichtte. Je kunt in zijn kamer overnachten, maar er zijn ook schappelijker geprijsde accommodaties in de huisjes rondom. Met een jeepsafari kun je de bizons eens echt van dichtbij bekijken.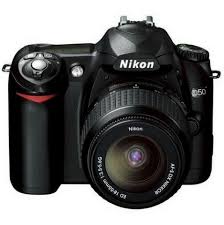 Highlights / tips Custer State Park - Black Hills 2020:

1)

Custer State Park

: Custer State Park is a State Park and wildlife reserve in the Black Hills. The park is South Dakota's largest and first state park, named after Lt. Colonel George Armstrong Custer. The park is home to a famous herd of 15oo free roaming bison. Here you also find many other wildlife such as elk, coyotes, mule deer, mountain goats, prairie dogs, bighorn sheep, river otters and cougars. The park is famous for its scenery, its scenic drives (Needles Highway and the wildlife loop), with views of the bison herd and prairie dog towns. You can approach the park from four directions, of which via a Highway: from the east via State Highway 36; from the west and the north via US Highway 16A, better known as Iron Mountain Road, of which engineers once thought that it was impossible to build and from the north and the south via State Highway 87 (the beautiful Needles Highway). Here, you cannot use your America the Beautiful pass! The entrance fee is $ 20.00 per vehicle and is valid for 7 days.

2)

Buffalo Roundup

: The Buffalo Roundup in October evokes images of how it must have been when huge herds roamed the prairie. The event, where cowboys on horseback (and rangers in pick-ups) drive the bison into the beads, attracts thousands of visitors. The Buffalo Roundup Arts Festival also attracts artists and street artists who perform all day long.

3)

State Game Lodge

: In a mountain village near the eastern border of the park you will find the State Game Lodge, which dates back to 1920, where president Coolidge furnished his 'Summer White House'in 1927. You can stay in his room, but there are also more reasonably priced accommodations in this cottages. With a jeep safari you can really see the bison in close up.
De
Black Hills
zijn eigenlijk geen heuvels maar lage bergen die zich tot circa 760 m boven de Great Plains verheffen. Deze majestueuze heuvels, die door de Lakota-Sioux Paha Sapa genoemd worden, waren een heilige plaats voor de Native Americans.

The
Black Hills
are actually not hills but low mountains that rise to about 760 m above the Great Plains. These majestic hills, which are named by the Lakota-Sioux Paha Sapa, were a sacred place for the Native Americans.
In 1874 vond de expeditie van George Armstrong Custer goudafzettingen in de dichtbeboste, vreemdgevormde granieten heuvels. Door een aantal daarop volgende, misleidende verdragen werden de Sioux gedwongen hun land te verlaten, waarna mijnwerkers, speculanten en kolonisten toestroomden om aanspraak te maken op de voorheen heilige grond van de
heuvels
.

In 1874, the George Armstrong Custer expedition found gold deposits in the densely forested, strangely shaped granite hills. By a number of subsequent, misleading conventions, the Sioux were forced to leave their country, after which miners, speculators and settlers arrived to claim the formerly sacred ground of the
hills
.
Het hoogste punt van de
Black Hills
is de Harney Peak, 30 km ten zuidwesten van Rapid City, waarvan de top via een aantal voetpaden te bereiken is. De klim is zeker de moeite waard, want op de top heb je in alle richtingen een mooi uitzicht.
In de Black Hills ligt tegenwoordig de meestbezochte attracties in de staat.

The highest point of the
Black Hills
is the Harney Peak, 19 miles (30 km) southwest of Rapid City, the summit of which can be reached via a number of footpaths. The climb is definitely worth it, because at the top you have a beautiful view in all directions. Nowadays, the most visited attractions in the state are located in the Black Hills.
Ook het Custer State Park ligt in de Black Hills, op ongeveer 50 km ten zuidwesten van Rapid City.

The Custer State Park also lies in the Black Hills, about 31 miles (50 km) southwest of Rapid City.


Sylvan Lake ontstond in 1881 toen Theodore Reder op de Sunday Gulch Creek een dam (de Sylvan Lake Water Dam) bouwde.

Sylvan Lake was created in 1881 when Theodore Reder built a dam (the Sylvan Lake Water Dam) across Sunday Gulch Creek.




Het merengebied biedt picknickplaatsen, rotsklimmen, zwemmen, wandelpaden en je kunt hier kleine bootjes huren (zie film).

The lake area offers picnic places, rock climbing, small rental boats, swimming, and hiking trails (see film).




Het is ook populair als vertrekpunt voor excursies naar Harney Peak en the Needles.

It is also popular as a starting point for excursions to Harney Peak and the Needles.




Vanaf Needles Highway, een idyllische, 22,5 km lange route die zijn naam dankt aan de naaldvormige granieten spitsen die uit de bodem omhoog steken, kun je van prachtige vergezichten genieten.
From Needles Highway, an idyllic 15 mile (22,5 km) long route, that thanks its name from the needle-shaped granite spiers that protrude from the bottom, you can enjoy the beautiful views.


De Needles Eye Tunnel is de smalste tunnel in de staat South Dakota.

The Needles Eye tunnel is the narrowest tunnel in the state South Dakota.




De prachtige vergezichten vanaf Needles Eye (zie film).

The beautiful view from Needles Eye (see film).


Custer State Park werd vernoemd naar de beruchte generaal Custer, en het is toegewijd aan het behoud van de bizon. Het park strekt zich uit over 30.000 ha grond en biedt ruimte aan zo'n 1500 bizons. Het hele jaar door kun je de bizons in het park bekijken; de bronsttijd valt tussen half juli en augustus, en in het voorjaar worden de kalfjes geboren.

Custer State Park was named after the infamous General Custer, and it is commited to maintaining the bison. The park stretches over 30,000 hectares of land and offers space for around 1500 bison. Throughout the year you can see the bison in the park; the rutting season falls between mid-July and August, and in the spring the calves are born.




De beste kansen om bizons te zien heb je op de 29 km lange Wildlife Loop Road. Je zult er ook prairiehonden, coyotes, elanden, adelaars en gaffelantilopen tegenkomen.

The best chances of seeing bison is on the 18 mile (29 km) long Wildlife Loop Road. You will also see prairie dogs, coyotes, elks, eagles and gaff antelopes.
___________________________________________________________________________________

CUSTER




Het kleine plaatsje Custer wordt algemeen beschouwd als het oudste stadje die is opgericht in de Black Hills door Europese Amerikanen.

The small town Custer is generally considered to be the oldest town established by European Americans in the Black Hills.




Tijdens de Black Hills expeditie die geleid werd door de 7e cavalerie onder leiding van luitenant-kolonel George Armstrong Custer werd goud gevonden, een ontdekking die de Black Hills Gold Rush initieerde.

Gold was found there during the 1874 Black Hills Expedition, conducted by the 7th Cavalry led by Lt. Colonel George Armstrong Custer, a discovery which initiated the Black Hills Gold Rush.




Al duizenden jaren waren de Black Hills deel van een grondgebied van verschillende stammen van inheemse volkeren geweest. Vandaag de dag is Custer een leuk klein stadje met genoeg eet, drink en winkelgelegenheden.

For thousands of years, the Black Hills had been part of the territory of varying tribes of indigenous peoples. Today, Custer is a nice little town with plenty of food, drinks and shopping opportunities.

@MK