SEDONA
BEZIENSWAARDIGHEDEN/HIGHLIGHTS




Bezienswaardigheden / tips Sedona 2021:

1)
Cathedral Rock
: De Cathedral Rock is een rotsformatie waar men tevens een pad/trail heeft uitgezet. Om deze trail te bewandelen moet je voor $ 5,00 een Red Rock Pass kopen. Eenmaal aangekomen bij Cathedral Rock heb je een prachtig uitzicht. De afstand van de trail is ongeveer een kleine 2,5 km heen en terug maar op sommige plekken kan het behoorlijk stijl zijn. Deze trail is alleen aan te raden aan mensen die goed kunnen lopen. Het beste is om deze trail in de ochtend of laat in de middag te lopen want het kan tijdens het middaguur erg heet zijn. Neem in ieder geval voldoende water mee.

2)
Bell Rock
: Een andere mooie trail om te lopen is de Bell Rock Path. Deze trail is 1,2 km lang en ook de moeite waard. Ook hier raad ik aan om de trail te lopen in de ochtend of laat in de middag vanwege de hitte.

3)
Devil's Bridge
:
Ook de Devil's Bridge Trail is de moeite waard. De Devil's Bridge is de

grootste

natuurlijke zandstenen

boog in

Sedona. De trail is ongeveer 2,8 km lang heen en terug. De trail is gematigd en niet erg moeilijk.

4)
Slide Rock State Park
: Ongeveer 6,5 km vanaf Sedona ligt Slide Rock State Park in
Oak Creek Canyon
. Oak Creek Canyon (1307 m boven de zeespiegel) is een spectaculaire Canyon en een kleine versie van de Grand Canyon. In de Creek kun je overal zwemmen en je ziet hier ook geregeld mensen op opblaasbare banden de rivier afdwalen vandaar de naam Slide Rock. Als je verkoeling zoekt is Slide Rock State Park/Oak Creek Canyon de beste plek om te verblijven. Vermijd evenwel de weekends in het hoogseizoen, want dan is het er erg druk.

5)
Red Rock Scenic byway
:
The Red Rock Scenic byway (SR 179) is een toeristische route die je langs vele mooie uitzichtpunten brengt. Overal heeft men parkeerplaatsen gemaakt waar je kunt stoppen en het landschap kan bewonderen of eventuele een korte trail kunt bewandelen. Je hebt wel een permit nodig om overal te parkeren. Je kunt een kaartje kopen bij een automaat op de parkeerplaats. De kosten zijn $ 5,00 voor 1 dag of $ 15,00 voor 7 dagen. D

e

Red Rock

Toeristische

Byway

,

ook wel bekend

als de poort naar

Red Rock

Country,

begint

al snel na

het verlaten van

de I-

17

en eindigt in

Sedona

.

In de buurt van

het begin van de

National Scenic

Byway

(

ten zuiden van

het Dorp van

Oak

Creek op

SR

179

)

,

vind je

de

Coconino

National Forest

Visitor Center. S

top

daar en

ontvang gratis

kaarten en

vele andere informatie.

6)
Sedona Heritage Museum
: Dit museum is ondergebracht in de voormalige werkplaats waar appelen verpakt werden. Het museum beeldt de lokale geschiedenis uit aan de hand van de avonturen van de kolonisten, de ranchers en de westernacteurs die hier in de omgeving gewerkt hebben. Ook kun je enkele oude transportmiddelen bezichtigen. Een ticket kost slechts $ 7.00 per volwassen ($ 10.00 met audio).

7)
The Chapel of Holy Cross
:
Bezoek zeker de omgeving van deze opmerkelijke moderne kerk, uitgehouwen in een rots. De kerk ligt op een fantastische rotsuitloper, vanwaar je vrij uitzicht hebt op de prachtige, rode pieken en de legendarische zonsondergangen. Maar ook de kapel zelf loont de moeite. Het werd in 1956 gebouwd naar plannen van kunstenares Marguerite Brunswig Staude en heeft een wonderbaarlijke structuur die perfect in de natuur past
.



8)
Sedona Trolley Tours
: Als je niet wilt of kunt lopen is de Sedona Trolley een goed alternatief.

Het beste wat

je kunt doen in

Sedona

is om de

Sedona

Trolley

te

nemen

.

Ze hebben twee

routes

.

Een daarvan is de

stad

Highlights Tour

en

de andere is de

Scenic

Canyon

Tour.

De tour

kost

$

19,99

voor een tour

of $ 29,99

voor

beide tours

.

Kinderen van 12

jaar of jonger

ontvangen

$

5,00

korting.

9)
Pink Jeep Tours
:

Een

leuke manier om de

rode rotsen

te zien

als je niet

van

wandelen houdt.

Men b

iedt verschillende

rondleidingen aan in het

gebied rond Sedona

, alsmede

uitstapjes naar de

Grand Canyon

.

Deze organisatie krijgt vi

jf sterren

beoordeeld op

Trip

Advisor

en

andere sites

.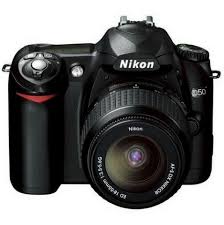 Highlights / tips Sedona 2021:

1)
Cathedral Rock
:

The

Cathedral

Rock is

a rock formation

where they

also

set

out a

path /

trail.

To

walk this

trail

you must buy a

Red Rock

Pass

for $

5,00

.

Once at

Cathedral Rock

, you have a

beautiful view.

The distance

of the trail

is about

1

.1

miles

roundtrip

but

in some places

it can be

quite steep

.

This trail is

only recommended

to people who can

walk properly

.

It is best

to walk

this

trail

in the morning or

late in the afternoon

because it can

be very hot

during

the

day

.

A

t least

bring enough

water.

2)
Bell Rock
: Another

nice trail

to walk

is

the

Bell Rock

Path.

This

trail

is 0.75 miles

long and

well worth it

.

Again,

I recommend

to walk

the trail

in the morning or

late in the afternoon

because of the heat.

3)
Devil's Bridge
:
The
Devil's Bridge Trail
is also worth it
.
Devil's
Bridge is the
largest
natural sandstone
arch in
Sedona.
The
trail is
about 1.8
miles long
round trip.
The
trail
is moderate and
not very difficult.

4)
Slide Rock State Park
:
About 4 miles

from

Sedona

lies Slide Rock State Park in
Oak Creek Canyon
. Oak Creek Canyon (1307 m above sea level) is a spectacular canyon and a small version of the Grand Canyon.

In the Creek

you can swim

anywhere

and

you

will

see

people

on inflatable

tires

straying

the river that is why they call it Slide Rock. If you are looking for a cool down Oak Creek Canyon is the best place to stay. However, avoid the weekends in high season, because it can be very busy then.
5)

Red Rock Scenic byway
:
The Red Rock Scenic byway (SR 179) is a

scenic route

that takes you to

many

viewpoints

.

There are

parking places everywhere where

you

can stop and

admire

the scenery

or

you

can

walk a

short trail

.

You do need

a permit

to park

anywhere

.

You can buy

a ticket from

a vending machine

in the parking lot

.

The cost are

$

5.00

for 1 day

or

$

15.00

for 7 days.

The Red Rock

Scenic

Byway

also known as the gateway to Red Rock Country, starts soon after you exit I-17 and ends in Sedona. Near the beginning of this National Scenic Byway (south of the Village of Oak Creek on SR 179), there's the Coconino National Forest Visitor Center; stop there and get free maps and lots of red rock country information.

6)
Sedona Heritage Museum
: This museum is housed in the former workshop where apples were packed. The museum portrays local history through the adventures of the settlers, the ranchers and the western actors who have worked here in the area. You can also view some old means of transport. A ticket costs only $ 7.00 per adult ($ 10.00 with audio).

7)
The Chapel of Holy Cross
: Be sure to visit the surroundings of this remarkable modern church, carved into a rock. The church lies on a fantastic rocky spur, from where you have a perfect view of the beautiful red peaks and the legendary sunsets. But the chapel itself is also worthwhile. It was built in 1956 according to plans by artist Marguerite Brunswig Staude and has a marvelous structure that fits perfectly into nature.
8)
Sedona Trolley Tours
:

If you do not

want or

can walk,

the

Sedona Trolley

is a good alternative.

The best thing to do in Sedona is to take the Sedona Trolley. They have two routes. One is the City Highlights Tour and the other is the Scenic Canyon Tour.

The tour cost $ 19.99 each tour or $ 29.99 for both tours. C

hildren 12

years or younger

receive

$

5.00

discount.

9)

Pink Jeep Tours

: A fun way to see the red rocks if you're not in to hiking. Offers several tours of the Sedona area as well as trips to the Grand Canyon. Five star rated on Trip Advisor and other sites.
___________________________________________________________________________________

WINKELEN / SHOPPING




Winkelen Sedona 2021:

1)
Tlaquepague
: In de voetsporen van Santa Fe zijn galeries en exclusieve boetieks verschenen, deze vind je in de Spaans-Mexicaanse wijk Tlaquepaque. Dit is een leuke kleine stad op zichzelf in Sedona. Hier vind je ook voldoende restaurants.

2)
Main Street
: De hoofdstraat (main street) in Uptown Sedona heeft een aanbod van vele verschillende winkels. Deze gezellige winkel straat bestaat voornamelijk uit souveniers, galleries, sieraden en t-shirt winkels. Ook hier is volop aanbod van restaurants.


Shopping Sedona 2021:

1)

Tlaquepague

:

In the footsteps of

Santa

Fe,

galleries and

exclusive boutiques

appeared

,

this

can be found in

the Spanish-

Mexican

district of

Tlaquepaque.

This is a nice

s

mall

town on it's own in the heart of Sedona

.

You can also find

plenty of

restaurants here.

2)
Main Street
:

The main street

in

Uptown Sedona

offers a

range

of many different

stores.

This

cozy shopping

street

consists mainly of

souvenirs

,

galleries

, jewelery

and t-

shirt shops

.

Again,

plenty of

choice of restaurants

.
Vanaf de Grand Canyon reden we richting Sedona. De rit naar Sedona is al een belevenis.



From

the Grand Canyon

we headed for

Sedona.

The drive to

Sedona

is an experience

.


De Midgley brug vlak bij Sedona.
The Midgle bridge nearby Sedona.


Het stadje Sedona ligt aan State Highway 89A, ongeveer 40 km ten zuiden van Flagstaff. Dankzij de dieprode rotsformaties en de veelkleurige lage tafelbergen behoort het landschap tot het mooiste dat Arizona te bieden heeft. Je rijdt door een prachtig landschap van hoog oprijzende rotsformaties, door verwering ontstane 'torens' en grillige vormen van rode zandsteen.

The town Sedona is located on State Highway 89A, about 24 miles south of Flagstaff. Due to the deep red rocks and the multicolored low table mountain this landscape belongs to the best that Arizona has to offer. You drive through a beautiful landscape of towering rock formations, caused by weathering 'towers' and irregular shapes of red sandstone.




Sedona heeft zich ontwikkeld tot een mekka voor kunstminnaars en verzamelaars, die in de vele kunstgalerijen –schilderijen, beeldhouwwerk, aardewerk en Indiaanse kunst – hun hart kunnen ophalen. In Tlaquepague, een winkelwijk met de charme en sfeer van Oud-Mexico, zijn eveneens talloze boetieks te vinden.

Sedona has become a mecca for art lovers and collectors. In many art galleries you will find painting, sculpture, pottery and Native American art. Tlaquepague is a commercial area with the charm and ambience of Old Mexico and many nice boutiques.




Nadat schrijfster Page Bryant Sedona in 1981 had geïdentificeerd als 'chakra' van de Aarde, heeft de stad zich ontwikkeld tot een New Age-centrum, waar diverse instellingen en bedrijfjes je kunnen helpen contact te maken met de 'energiepunten' van de Aarde. Sedona is een outdoor wonderland voor natuurliefhebbers! Met zijn milde vier seizoenen klimaat, felle heldere hemel (en sterrenhemel nachten), meer dan 100 routes voor wandelen en fietsen: land attracties, avonturen in vliegtuigen, helikopters en ballonnen, het is gemakkelijk te zien en begrijpelijk waarom de natuur- liefhebbers terugkeren naar Sedona.
In 1981, after writer Page Bryant had identified Sedona as "chakras of the Earth, the city has developed into a New Age center, where various institutions and businesses can help you to get in contact with the 'energy points' of the Earth. Sedona is an outdoor wonderland for nature lovers! With its mild four-season climate, bright clear skies (and starlit nights), more than 100 trails for hiking and biking: land tours; and aerial adventures in planes, helicopters and balloons, it's easy to see why nature enthusiasts return to Sedona again and again.

Foto van een prachtige cactus in Sedona.
Picture of a beautiful cactus in Sedona.

@MK