BLACK CANYON OF THE GUNNISON NATIONAL PARK


BEZIENSWAARDIGHEDEN / HIGHLIGHTS
Bezienswaardigheden / tips Black Canyon of the Gunnison National Park 2021:

1)
Black Canyon of the Gunnison National Park
: De Black Canyon of the Gunnison National Park is een grote kloof (canyon) tussen de stadjes Montrose en Gunnison, ten zuiden van Grand Junction. Deze enorme kloof is ontstaan door een vulkanische opleving en de stroom van de Gunnison rivier miljoenen jaren lang. Het 32.950 hectare grote park ontleent zijn naam aan het feit dat het zo puur, diep en smal is, dat het zonlicht alleen de bodem van de kloof raakt als de zon recht boven de canyon staat. Gunnison
National Park trekt jaarlijks ongeveer 310,000 duizend bezoekers (gelukkig nog niet overlopen door het toerisme).
De entree voor de Black Canyon of the Gunnison National Park is $ 30,00 per privé voertuig.
Dit betreft iedereen in de auto
.

Voor motoren en hun passagiers is het $ 25,00. De entree voor voetgangers en fietsers bedraagt $ 15,00 per persoon
.
Gooi je ontvangstbewijs niet weg want je kunt met dit ontvangstbewijs nog 7 dagen het Nationaal Park in. Als je meer Nationale Parken wilt bezoeken adviseer ik je om
The America the Beautiful Pass
te kopen voor $ 80.00, dit geeft je toegang tot alle Nationale Parken en vele Nationale Monumenten.
2) Gunnison Point: Vanaf het Visitor Center kun je reeds een eerste glimp van de canyon opvangen via het paadje dat aan de achterkant vertrekt.

3) South Rim Road: in het hoogseizoen kun je met de auto wel verder rijden voorbij het Visitor Center. Onderweg kun je bij diverse uitkijkpunten stoppen.

4) De mooiste stopplaatsen zijn: Pulpit Rock Overlook voor een beeld van de canyon in de lengte, Painted Wall View voor een blik op de geologische lagen, Sunset View voor zijn prachtige zonsondergangen en High Point aan het einde van de weg, vanwaar je verder kunt wandelen tot Warner Point voor een weergaloos panorama op de canyon en de vallei.

5) Raften: Minder uitputtend is een tocht met een vlot, stroomafwaarts vanaf het park, die je kunt maken met de
Three Rivers Outfitting
in de Gunnison Gorge National Conservation Area. Er zijn tochten voor het hele gezin, maar ook moeilijker tochten. Het water is hier redelijk kalm en je komt hooguit stroomversnellingen van de eerste en tweede categorie tegen. Wees wel op je hoede voor dit gedeelte in het park: hier is de Gunnison een uitdaging voor de meest ervaren kajakkers.

6) Campings: Het park heeft drie campings, hoewel de South Rim Campground het hele jaar door geopend is. De North Rim is geopend van april tot half november en de East Portal is geopend van mei tot half oktober. Handig om te weten: Het water wordt naar het park gebracht en alleen de East Portal Campground heeft toegang tot het water in de rivier. Brandhout is niet aanwezig en mag ook niet in het nationale park worden verzameld, kampeerder moeten hun eigen brandhout meenemen.

7)
Ute Indian Museum
: Het Ute Indian Museum & Ouray Memorial Park in Montrose biedt tentoonstellingen die gewijd zijn aan de cultuur van de oorspronkelijke inwoners van westelijk Colorado. Het land dat ooit toebehoorde aan de beroemde Ouray, tot de overheid hem in 1881 dwong te verhuizen naar Utah. Je kunt er ook kleden, historische foto's en andere voorwerpen bekijken, of leren hoe je moet weven of kralen verwerken.
8) Beste reistijd: Vanaf mei tot en met september is het ideaal om te kamperen en te wandelen. Als je vogels spotten houdt, het broedseizoen van de slechtvalk loopt van mei tot juni.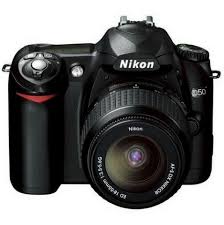 Highlights / tips Black Canyon of the Gunnison National Park 2021:

1)
Black Canyon of the Gunnison National Park
: The Black Canyon of the Gunnison National Park is a large canyon between the towns of Montrose and Gunnison, south of Grand Junction. This canyon is the inverse of this geographic feature a massive yawning chasm etched out of millions of years of the Gunnison River flow and volcanic uplift. The 32,950 acre park takes its name from the fact that it's so sheer, deep and narrow, sunlight only touces the canyon floor when the sun is directly overhead. Gunnison National Park attracts around 310,000 thousand visitors annually (luckily not overrun by tourism).
The entrance fee to t
he Black Canyon of the Gunnison National Park
is $ 30,oo per private vehicle.
This covers everyone in the car. For

motorcycles

and

their passengers

the fee

is

$ 25.00.

The entrance

for pedestrians and

cyclists

is

$ 15.00 per person

. Do not throw your receipt away because your receipt is still valid for seven days. If you want to visit more National Parks I advise you to buy
the America the Beautiful Pass
for $ 80.00 that gives you access to all National Parks and many National Monuments.

2) Gunnison Point: From the Visitor Center you can already catch a first glimpse of the canyon via the trail that leaves at the back.

3) South Rim Road: In High season you can continue driving with your car past the Visitor Center. Along the way you can stop at various viewpoints.

4) The most beautiful stops: Pulpit Rock Overlook for a view of the canyon in the length, Painted Wall View for a view of the geological layers, Sunset View for its beautiful sunsets and High Point at the end of the road, from where you can continue hiking to Warner Point for an unparalleled panorama of the canyon and the valley.

5) Raften: Less exhausting is a ride on a raft, downstream from the park, which you can do with the
Three Rivers Outfitting
in the Gunnison Gorge National Conservation Area. There are tours for the whole family, but also more difficult ones. The water here is fairly calm and you will find mostly rapids of the first and second category. But be aware that at this point the Gunnison is a challenge for the most experienced kayakers.
6) Campgrounds: The park has three campgrounds although the South Rim Campground is open all year round. The North Rim is open from April to mid-November and the East Portal is open from May till mid-October. Nice to know: Water is trucked into the park and only the East Portal Campground has river-water access. Firewood is not provided and may not be collected in the national park, campers must bring their own firewood into the campgrounds.

7)
Ute Indian Museum
: The Ute Indian Museum & Ouray Memorial Park in Montrose offers exhibitions dedicated to the culture of the original inhabitants of western Colorado. The land that once belonged to the famous Ouray, until the government forced him to move to Utah in 1881. You can also view dresses, historical photos and other objects, or learn how to weave or process beads.
8) Best time to visit: From May to September it is ideal for camping and hiking. If you like bird watching the breeding season of the peregrine falcon runs from May to June.
De
Black Canyon of the Gunnison
is een breuk in het Colorado Plateau, die de rivierbodem van de ruige Gunnison River vormt; de kloof is ongeveer 600 m diep, en nabij een bepaald punt, 'The Narrows' niet meer dan 12 m breed.

The
Black Canyon of the Gunnison
is a breach in the Colorado Plateau, which forms the bottom of the rugged Gunnison River; the gorge is about 1968 feet (600 m) deep, and near a certain point, "The Narrows" no more than 39 feet (12 m) wide.
Zijn naam dankt hij aan de eeuwige schaduw: de zon weet hier nauwelijks door te dringen (zie
foto
en
film
).

The name comes from the eternal shade, the sun is barely visible here (see
photo
and
film
).
De hele
kloof
heeft een lengte van 75 km, maar alleen het gedeelte tussen Gunnison en Montrose, een stuk van 22,5 km, kreeg in 1999 de status van
nationaal park
.

The entire
gorge
has a length of 47 miles (75 km), but only the part between Gunnison and Montrose, a stretch of 14 miles (22.5 km), received the status of
national park
in 1999.
Black Canyon of the Gunnison
is een van de kleinste nationale parken van de USA, maar zoals zo vaak geldt hier zeker: klein, maar fijn.
Black Canyon of the Gunnison
is one of the smallest national parks in the USA, but as so often is certainly true here: small but fine.
Tussen High Point en Tomichi Point loopt de South Rim Drive, waar bordjes langs staan die uitleg geven over de geologie van het
gebied
.

The South Rime Drive runs between High Point and Tomichi Point, along which there are signs explaining the geology of the
area
.
Aan beide zijden van de
kloof
lopen korte, makkelijk begaanbare paden, maar wie wil afdalen, wacht een uitdaging. De afstand is nergens meer dan 5 km, maar de steile afdaling is zwaar (zie
film
).

Short, easy-to-walk paths run on both sides of the
gorge
, but who wants to go down, wait a challenge. The distance is no more than 3 miles (5 km), but the steep descent is difficult (see
film
).
De
Painted Wall
(op de foto hierboven) is met zijn 680 m de hoogste rotswand van de
canyon
, en zijn naam dankt hij aan de aderen van gneis en schits.

The
Painted Wall
(on the phote above), with its 2230 feet (680 m), is the highest cliff of the
canyon
, and owes its name to the veins of gneiss and schits.
Black Canyon
is ook een toevluchtsoord voor talrijke vogelsoorten, zoals de steller's jay (blauwe vogel) en de slechtvalk, de snelste vogel ter wereld (haalt tot 320 km per uur in duikvlucht).
Black Canyon
is also a haven for numerous bird species, such as the Steller's Jay (Blue Bird) and Peregrine Falcon, the fastest bird in the world (scuba diving at up to 320 km per hour).
Een prachtig
uitzicht
over het gebied rondom de Black Canyon of the Gunnison
National Park
.

A beautiful
view
of the area around the Black Canyon of the Gunnison
National Park
.
@MK