HOLLAND


BEZIENSWAARDIGHEDEN / HIGHLIGHTS
Bezienswaardigheden / tips in Holland 2021:

1)

Windmill Island Gardens

: Windmill Island Gardens aan Lincoln Avenue ten noorden van 8th Street is een aan de Black River gelegen park rond de authentieke Hollandse windmolen De Zwaan (The Swan). Het heeft drie jaar moeizaam onderhandelen gekost voordat de Nederlandse regering afstand van deze oude windmolen wilde doen. Toen eindelijk de toestemming kwam, werd de windmolen ontmanteld, verscheept en in Holland herbouwd. De openingstijden variëren per seizoen.

2)
Nelis Dutch Village
: Bezoek het leuke Nelis Dutch Village. Hier vind je meer dan 30 verschillende bouwwerken uit Nederland. Je kunt de huizen bezichtigen met zijn authentieke Hollandse meubels en er staat een Hollandse schuur. Men heeft hier grachten aangelegd waarbij je het gevoel hebt dat je door een echt Hollands dorp loopt. Ook zijn er enkele attracties voor de kinderen waaronder een Nederlands zweefmolen. Tijdens het hoogseizoen wordt hier de klompendans opgevoerd en kun je heerlijke Hollandse kaas en souveniers kopen. De entree bedraagt $ 14,00 per volwassen en het park is gedurende het winterseizoen gesloten. De souvenierswinkels zijn wel op bepaalde dagen open in het winter seizoen.

3)
Holland Museum
: Het Holland Museum is gehuisvest op 31 W 10th Street. De museumcollectie bestaat uit het erfgoed van de immigranten van Nederlandse afkomst. Je ziet er bijvoorbeeld een 18de-eeuwse woonkamer uit het vissersdorp Volendam, evenals een soortgelijke woonkamer uit de provincie Zeeland. Het museum bezit ook authentieke poppen in verschilende Hollandse klederdrachten, een collectie Delfts blauw en voorwerpen uit de vroegere kolonie Nederlands-Indië. Het museum is het gehele jaar geopend (op dinsdag gesloten).

4)
Holland State Park
: Het Holland State Park, 10 km ten westen van Holland (ingang aan de Ottawa Beach Road), ligt aan Lake Michigan en heeft een prachtig strand. Ook zijn hier campings. In het Tunnel Park, 1,5 km ten noorden van het Holland State Park heeft eveneens strandaccommodatie.

5)
Tulip Time Festival

:
Omstreeks de eerste week tot half mei wordt in Holland het befaamde
Tulip Time Festival
gehouden. Deze gebeurtenis trekt ieder jaar meer dan een half miljoen bezoekers, zodat het in deze periode uiterst moeilijk is een hotelkamer te krijgen. Het Tulip Time Festival bestaat uit een parade van in oudhollandse kostuums geklede inwoners, klompendansen en een bloemencorso met een weelde aan veelkleurige tulpen.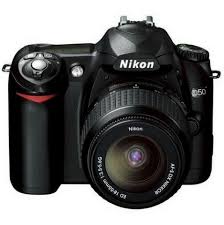 Highlights / tips in Holland 2021:

1)
Windmill Island Gardens
:
Windmill Island Gardens at

Lincoln

Avenue

at north of

8th Street

is

a

park

located on the

Black River

around

the

authentic Dutch

windmill

De Zwaan

(

The Swan

)

.

It has

taken

three years

before

the

Dutch

government

(

with difficulty

negotiations)

wanted to give

the

old windmill away. W

hen

finally came

the consent

the

windmill

was dismantled

,

shipped

and

rebuilt in

Holland

.

The

hours

vary by season.

2)
Nelis Dutch Village
: Visit the nice Nelis Dutch Village

. Here you will find more than 30 different buildings from the Netherlands. You can view the houses with its authentic Dutch furniture and there is a Dutch barn. They have built canals where you have the feeling that you are walking through a real Dutch village. There are also some attractions for childeren such as a Dutch carousel. During the high season the clog dance is performed here and you can buy delicious Dutch cheese and souvenirs. The entrance fee is $ 14.00 per adult and the park is closed during winter season. Souvenir shops are open on certain days during the winter season.
3)
Holland Museum
: The Holland Museum is located at 31 W 10 th Street. The museum collection consists of the heritage of immigrants of Dutch descent. For example, you will see an 18th century living room from the fishing village of Volendam, as well as a similar living room from the province of Zeeland. The museum also possesses authentic dolls in various Dutch costumes, a collection of Delftware and objects from the former colony of the Dutch East Indies. The museum is open all year round (closed on Tuesdays).

4)
Holland State Park
: The Holland State Park, 6,5 miles (10 km) west of Holland (entrance on the Ottawa Beach Road), is located on Lake Michigan and has a beautiful beach. There are also campsites here. In the Tunnel Park, about 1 mile (1,5 km) north of the Holland State Park has beach accomodation also
.
5)

Tulip Time Festival

:

Around

the

first

week

until

mid-May

the famous

Holland Tulip Time Festival
will be held.

This event

attracts

every year

more

than

half a million

visitors,

so it is

extremely difficult

to book a hotel room

in

this period.

Tulip

Time Festival

includes

a

parade

of

traditional Dutch

costumes

dressed

by

residents

,

clog

dancing

and

a

flower parade

with

a

wealth of

multi-colored

tulips.


Het plaatsje Holland werd gesticht in 1847, als een nederzetting van Nederlandse Calvinisten door een aantal bewoners van Ommen onder leiding van de afgescheiden dominee dr. A.C. van Raalte. Holland gaat nog altijd prat op een hoog percentage Nederlands-Amerikaanse inwoners, van wie velen nog het afgescheiden geloof aanhangen, dat door de originele inwoners werd meegenomen. Hoewel slechts weinig inwoners nog de Nederlandse taal machtig zijn, herinneren sommige gebruiken aan de Nederlandse wortels.
The town of Holland was founded in 1847 as a settlement of Dutch Calvinists by several inhabitants of Ommen led by the Rev. Dr. AC Van Raalte. Holland will still boast a high percentage of Dutch-American residents, many of whom still adhere to the separate belief that was taken by the original inhabitants. Although only A few inhabitants still speak Dutch, they still remember the Dutch roots.



De winkelstraat in het plaatsje Holland. In 8th street zijn ongeveer 200 winkels gevestigd.

The shopping street of the town of Holland. On 8th street are about 200 shops.




Het leuke aan het plaatsje Holland is dat veel winkels Nederlandse namen en afstammelingen hebben. Onder de winkelstraat zijn warm water buizen geplaatst, zodat in de winter als er sneeuw ligt, de winkelstraten ijsvrij zijn.

The funniest thing of the town of Holland is that many stores have Dutch names and roots. Hot water pipes are placed among the shopping street so that in the winter time, when there is snow, the streets are free of ice.




Op 5 oost 8th straat staat een pand dat vroeger een bank was. De first state bank werd in 1932 doorzeefd door kogels door de bekende maffia lid Al Capone. Omdat het plaatsje Holland aan de overkant van Chicago ligt (waar Al Capone woonde) was deze bank een doelwit. Als je goed kijkt zitten de kogelgaten nog in de muren van het huidige bejaardentehuis.

On 5 east 8th street is a building that was formerly a bank. The first state bank was riddled by bullets in 1932 by the famous mafia member Al Capone. Because the town of Holland is located on the other side of Chicago (where Al Capone lived) this bank was a target. If you look closely, the bullet holes are still in the walls of the current retirement home.




Een indrukwekkend kunstwerk voor het politie bureau Holland.

An impressive artwork for the police station Holland.




In het plaatsje Holland zijn ze ook gek op markten. Net zoals in Nederland kun je hier groente, fruit en veel bloemen kopen.

They also like markets in the town of Holland. As in the Netherlands you can find fruit, vegetables and many flowers too.




Ook verkoopt bakkerij de boer brood op de Hollandse markt.

Also Bakery the Boer sells bread on the Dutch market.
___________________________________________________________________________________

Nelis Dutch Village




Nelis Dutch Village is een stap terug in Nederland van meer dan 100 jaar geleden, compleet met authentieke Nederlandse architectuur, bloeiende tuinen, kanalen en windmolens. De geschiedenis en de cultuur van de Nederlanders komen tot hier leven.

Nelis Dutch Village is a step back into the Netherlands of over 100 years ago, complete with authentic Dutch architecture, flowering gardens, canals and windmills. The history and culture of the Dutch come to life.




Nelis Dutch Village leek erg veel op Edam. Wij vonden het erg leuk om gezien te hebben maar helaas was het ook erg klein en waren we na een uurtje weer uitgekeken.

Nelis Dutch Village seemed very similar to Edam. We really liked the village but unfortunately it was also very small and we were bored after an hour.




Je kunt hier ook houten klompen en echte Nederlandse kaas kopen.

You can also buy wooden clogs and real Dutch cheese.




Zelfs de interieur was oud Hollands ingericht met echte Delfts blauwe spullen.

Even the Interior was decorated with real old Hollands Delfts blue stuff.



Een Hollandse schuur.

A Dutch Barn.




Een beeld van de jongen met de vinger in de dijk. Het is het verhaal van een jongen die tijdens een schaatstocht dwars door Holland, de legendarische geschiedenis van een land achter dijken en duinen vertelt. Hij ziet een gat in de dijk. Hij stopt zijn vinger in de dijk en het water stopt. Een stuk van het verhaal werd een Amerikaanse legende en indirect ook een stukje Nederlandse import.

A picture of the boy with the finger in the dyke. It is the story of a boy during a tour through Holland that tells the legendary history of a country behind dikes and dunes. He sees a hole in the dike. He stops his finger in the dike and the water stops. A piece of the story was an American legend and indirectly also a piece of Dutch import.




De hollandse grachten.

The Dutch canals.




De Alkmaarse kaas dragers.

The Alkmaar cheese carriers.




Echte Hollandse huisjes.

Real Dutch houses.




Bezoekers kunnen genieten van de Amsterdam orgel muziek en kunnen de Nederlandse klompen dans bekijken.

Visitors can enjoy the music of our Amsterdam street organs and watch the klompen (wooden shoe) dancers kick up their heels with our Dutch folk dance.
___________________________________________________________________________________

Windmill Island Park




Windmill Island Gardens is een stadspark gelegen in de stad Holland. Het is de thuisbasis van de 245-jaar-oude windmolen De Zwaan, de enige authentieke Nederlandse molen in de Verenigde Staten.

Windmill Island Gardens is a municipal park located in the city of Holland. It is home to the 245-year-old windmill De Zwaan, the only authentic, working Dutch windmill in the United States.




In 1964, kocht de stad Holland de molen De Zwaan van een gepensioneerde molenaar in de stad Vinkel in de provincie Noord Brabant , Nederland. De molen werd verscheept vanuit Nederland naar de haven van Muskegon, Michigan op het schip Prins Willem van Oranje . Het werd per vrachtwagen uit Muskegon naar de huidige locatie op Windmill Island gebracht.

In 1964, the City of Holland purchased the windmill De Zwaan from a retired miller in the town of Vinkel in the province of Noord Brabant, the Netherlands. The windmill was shipped from the Netherlands to the port of Muskegon, Michigan on the ship Prins Willem van Oranje. It was brought by truck from Muskegon to its present location on Windmill Island.




Elk jaar komen er ongeveer 55.000 toeristen naar Windmill Island. Het park is dagelijks geopend van eind april tot begin oktober met de meeste bezoekers begin mei tijdens het Tulip Time Festival waar 150.000 tulpen elk jaar geplant worden. Naast de molen, bestaat het park uit replica's van een aantal historische gebouwen in Nederland.

Each year Windmill Island hosts approximately 55,000 tourists. The park is open daily from late April until early October, with the most visitors in early May during the Tulip Time Festival. 150,000 tulips are planted on the island each year. In addition to the windmill, the park includes replicas of several historic buildings in the Netherlands.




Typische Hollandse producten (beschuit en hagelslag).

Typical Dutch products (biscuit and chocolate sprinkles).




In het plaatsje Holland bestaat ook nog een echte Nederlandse bakker. Bakkerij L. de Boer verkoopt Hollandse producten zoals krakelingen, beschuit met muisjes en andere lekkere Hollandse snoepwaren.

In the town of Holland is also still a real Dutch bakery. Bakery L. de Boer sells Dutch products such as pretzels, beschuit met muisjes and other delicious Dutch sweets.

_______________________________________________________________________________

Holland State park (beaches)




Holland State Park heeft een prachtig zand strand langs Lake Michigan, twee grote campings en een prachtig uitzicht op zeilboten en zonsondergangen.

Holland State Park offers an expansive, sandy beach along Lake Michigan, two large campgrounds and a beautiful view of sailboats and sunsets.




De Hollandse vuurtoren.

The Holland Harbor Lighthouse.




Prachtige stranden en strandhuizen.

Beautiful beaches and beach houses.


@MK