OGUNQUIT


BEZIENSWAARDIGHEDEN / HIGHLIGHTS




Bezienswaardigheden / tips Ogunquit 2021
:
1)
Ogunquit
: Dit stadje beschikt over een van de mooiste stranden van Maine. Het Oqunquit Beach is 5 km lang en heeft een fijn wit strand. Bezienswaardig zijn verder de vele galeries met werk van plaatselijke kunstenaars. Er is voldoende aanbod van restaurants en hotels en het is in het hoogseizoen een hele gezellig plaats om te verblijven.

2)
Marginal Way
: De Marginal way is een voetpad (gratis) dat over een lengte van 2 km langs de oceaan loopt en biedt mooie vergezichten op de zee. Het voetpad loopt of begint (ligt eraan waar je begint) tot aan Perkins Cove, dit is een schilderachtige dorpje met winkels, restaurants en uitzicht op de pittoreske haven. De Marginal Way is een van de hoogtepunten van Oqunquit.

3)
Ogunquit Museum of American Art
: De Ogunquit Museum of American Art werd gebouwd in 1952 door de excentrieke en rijke Henry Strater, die meer dan 30 jaar directeur was. Het museum, dat uit hout en steen is opgebouwd, heeft grote ramen met uitzicht op de rotsige baaien en weiden. Een beeldentuin van 1 ha en de gazons maken tevens deel uit van een adembenemende omgeving. De permanente collectie bestaat uit werk van vele beroemde Amerikaanse schilders. Het museum is geopend vanaf 1 mei t/m 31 oktober en de ticket prijs is $ 12,00 per volwassen.

4) Perkins Cove: Perkins Cove is een schilderachtige New Englands vissersdorp met leuke winkels, restaurants en een mooi uitzicht op de pittoreske haven. Je kunt Perkins Cove bezoeken via de Marginal Way wandelpad of met de auto. Parkeren gaat hier soms moeilijk vooral in het hoogseizoen als er veel toeristen komen.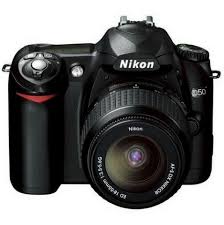 Highlights / tips Qgunquit 2021:
1)
Ogunquit
: This town has one of the most beautiful beaches in Maine. The ogunquit Beach is 3.2 miles (5 km) long and has a fine white beach. Worth seeing are the many galleries with work by local artists. There is enough variety of restaurants and hotels and it is a very nice place to stay during the high season.
2)
Marginal Way
:

The

Marginal

Way

is a

footpath

(for free)

over a

length of 1,3 miles (2

km) that

runs along the

ocean and offers

beautiful views

of the sea

.

The footpath

runs

or

starts

(depends on

where you start

)

to

Perkins Cove

, this is a

picturesque village

with shops, restaurants

and views of the

picturesque harbor.

This is one

of the highlights of Oqunquit.

3)
Ogunquit Museum of American Art
: The Ogunquit Museum of American Art was built in 1952 by the eccentric and wealthy Henry Strater, who had been director for more than 30 years. The museum, built of wood and stone, has large windows overlooking the rocky bays and meadows. A sculpture garden of 1 ha and the lawns are also part of a breathtaking environment. The permanent collection consists of work by many famous American painters. The museum is open from May 1st through October 31st and the ticket price is $ 12.00 per adult.

4) Perkins Cove: Perkins Cove is a picturesque New Englands fishing village with great shops, restaurants and a beautiful view of the picturesque harbor. You can visit Perkins Cove via the Marginal Way walking path or by car. Parking here is sometimes difficult, especially in high season when there are many tourists.


Het plaatsje Ogunquit (Indiaanse naam) betekent "mooie plaats bij de zee". De stranden van Maine zijn hier op hun mooist.

The town of Ogunquit (Indian name) means "beautiful place by the sea". The beaches of Maine are here at their best.



Boven op de klippen ligt de 2 km lange Marginal Way, een voetpad met prachtig uitzicht op de oceaan.

On top of the cliffs you will find the 1,3 mile long Marginal Way, a footpath with stunning ocean views.




Prachtige uitzichten over de Atlantische oceaan.

Beautiful views over the Atlantic ocean.




Van half mei tot Columbus Day (midden oktober) vervoeren trammetjes mensen naar deze 5 km lange strook zand en duinen, die omringd zijn door ruige rotsen.

From mid-May to Columbus Day (mid-October) trams are transporting people to the 3,3 mile long stretch of sand and dunes, surrounded by rugged cliffs.




De vuurtoren van de Marginal Way Walk.

The lighthouse of the Marginal Way Walk.




Langs de Marginal Way Walk vind je mooie dure zomerhuizen.

Along the Marginal Way Walk you find pretty expensive summer houses.




Op de Marginal Way vindt je allerlei informatie over de natuur en dieren die hier voornamelijk leven.

On the Marginal Way you will find all kinds of information about nature and wildlife that mainly live here.




Uitzicht op Perkins Cove .

View of Perkins Cove.




Aan het begin of aan het einde van de Marginal Way Walk (het ligt eraan vanaf waar je de Marginal Way Walk gaat lopen) ligt het plaatsje Perkins Cove. Dit pittoresk plaatsje heeft een haventje en hier zie je de bootjes met de kreeften binnen varen. Maine staat bekend om zijn kreeften die hier volop worden gevangen.

At the beginning or at the end of the Marginal Way Walk (it depends on where you will walk the Marginal Way Walk) lies the village of Perkins Cove. This picturesque village has a harbor where you can see the boats with the lobsters entering. Maine is known for its lobsters that are caught here.




Een close up van een visser die de kreeften binnen haalt.

A close up of a fisherman who takes the lobsters inside.




Perkins Cove bestaat voornamelijk uit schilderachtige vissershutjes, die inmiddels dienst doen als winkeltje, galerie, restaurant of dok met vissers en cruiseboten. Deze pittoreske plaats was in 1890 al een kunstenaarskolonie.

Perkins Cove consists mainly of quaint fishermen's cottages, which now serve as a shop, gallery, restaurant or dock with fishing and cruise boats. This picturesque place was already an artists colony in 1890.




In Perkins Cove vind je de enige ophaalbrug voor voetgangers in de USA.

In Perkins Cove you will find the only drawbridge for pedestrians in the USA.




Over de brug vind je prachtige woonwijken.

Across the bridge you will find beautiful residential areas.

@MK