GRAND TETON NATIONAL PARK
BEZIENSWAARDIGHEDEN / HIGHLIGHTS
Bezienswaardigheden / tips Grand Teton National Park 2021:

1)
Grand Teton National Park
: Grand Teton werd in 1929 opgericht, zowat een halve eeuw na Yellowstone National Park. De naam van het park stamt uit het Frans ('teton' is het Franse informele woord voor borst). De naam werd bedacht door de eerste Franse trappers die hier op bevers jaagden. Bij het zien van de drie hoogste toppen moesten ze onmiddelijk aan vrouwenborsten denken. Het park bestaat uit twee delen: enerzijds Jackson Hole, een gletsjerkom die door de Snake River wordt doorsneden en waar je visrijke bergmeren vindt, anderzijds Teton Range, een prachtige bergketen die abrupt de hoogte inschiet. De drie hoogste toppen zijn South Teton (3814 m), Middle Teton (3903 m) en Grand Teton (4197 m). Grand Teton
National Park trekt jaarlijks ongeveer 3,3 miljoen bezoekers. De entree voor Grand Teton National Park is $ 35,00 per privé voertuig.
Dit betreft iedereen in de auto
.

Voor motoren en hun passagiers is het $ 30,00. De entree voor voetgangers en fietsers bedraagt $ 20,00 per persoon
.
Gooi je ontvangstbewijs niet weg want je kunt met dit ontvangstbewijs nog 7 dagen het Nationaal Park in. Als je meer Nationale Parken wilt bezoeken adviseer ik je om
the America the Beautiful Pass
te kopen voor $ 80.00, dit geeft je toegang tot alle Nationale Parken en vele Nationale Monumenten.

2)
Lakeshore Trail
: Lakeshore Trail van Colter Bay is erg in trek bij gezinnen met kinderen. Van de jachthaven volg je de Colter Bay tot aan een kleine landtong (mooi uitzicht vanf de uiterste punt). Vandaar stap je naar een bebost eiland waar je via de kust helemaal omheen loopt. Een makkelijke wandeling van 1 uur, met onderweg prachtige vergezichten op het meer. De meeste wandelingen zijn niet langer dan 6 miles. Dat geldt zowel voor de Cascade Canyon Trail als voor de Colter Bay Area en de Taggert Lake Area.

3)
Jenny Lake
: Een van de schilderachtigste tochten voert je eerst naar de jachthaven van Jenny Lake. Daar kun je de
shuttle boat
nemen naar de tegenoverliggende oever (afvaart om de 10 min, van 08.00 tot 18.00 uur, $ 10,00 voor een enkele reis). De overtocht is amusant en biedt diverse mooie uitzichtpunten. Van de aanlegsteiger loop je tot Hidden Falls, een hele mooie waterval. Vandaar neem je het pad naar Inspiration Point. Volg het pad en uiteindelijk kom je bij een open terrein vanwaar je een indrukwekkend uitzicht op het meer en het gebergte hebt. Je kunt vanaf hier de trail langs het meer volgen in plaats van de overtocht per boot te maken.

4) Beste reistijd: Het weer is in mei en juni ook overdag koel en het regent dan dan veelvuldig in het park. In juli en augustus (tevens de drukste periode) is het warm en soms zelfs erg heet. In sepember en oktober zijn de dagen gewoonlijk koel en helder, reden waarom veel bezoekers dit de prettigste periode vinden.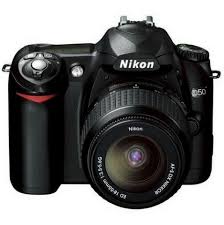 Highlights / tips Grand Teton National Park 2021:

1)
Grand Teton National Park
: Grand Teton was founded in 1929, about half a century after Yellowstone National Park. The name of the park comes from the French ('teton' is the French informal word for breast). The name was invented by the first French trappers who hunted on beavers. On Seeing the three highest peaks they had to think of female breasts immediately. The park consists of two parts: on the one hand Jackson Hole, a glacial basin that is cut through the Snake River and where you will find fisch-rich mountain lakes, on the other hand Teton Range, a beautiful mountain range that suddenly rises in height. The three highest peaks are South Teton (12513 feet), Middle Teton (12805 feet) and Grand Teton (13769 feet). Grand Teton National Park attracts approximately 3.3 million visitors annually.
The entrance fee to Grand Teton National Park is $ 35,oo per private vehicle.
This covers everyone in the car. For

motorcycles

and

their passengers

the fee

is

$ 30.00.

The entrance

for pedestrians and

cyclists

is

$ 20.00 per person

. Do not throw your receipt away because your receipt is still valid for seven days. If you want to visit more National Parks I advise you to but
the America the beautiful Pass
for $ 80.00 that gives you access to all National Parks and many National Monuments.

2)
Lakeshore Trail
: Lakeshore Trail Colter Bay is very popular with families with childeren. From the marina you follow the Colter Bay to a small peninsula (where you have a nice view from the far point). From the marina you follow the Colter Bay to a smakk peninsula (nice view from the far point). It is an easy walk of one hour, with beautiful views of the lake along the way. Most walks are no longer than 6 miles. This applies to both the Cascade Canyon Trail and the Colter Bay Area and the Taggert Lake Area.
3)
Jenny Lake
: One of the most picturesque tours takes you first to the marina of Jenny Lake. From there, you can take the
shuttle boat
to the opposite bank (departing every 10 min, from 8 am to 6 pm, $ 10.00 for a single trip). The crossing is amusing and offers several beautiful viewpoints. From the pier you walk up to Hidden Falls, a beautiful waterfall. From there you take the path to Inspiration Point. Follow the path and eventually you reach an open area from where you have an impressive view of the lake and the mountains. From here you can follow the trail along the lake instead of making the crossing by boat.

4) Best time to travel: The weather is also cool during the day in May and June and it often rains in the park. In July and August (also the busiest period) it is hot and sometimes even very hot. In September and October the days are usually cool and clear, which is why many visitors find this the nicest period.


In het noordwesten van Wyoming ligt het
Grand Teton National Park
. Dit
park
kwam tot stand in 1929 en omvatte toen alleen bergen en een smalle strook laagland.

In the northwest of Wyoming lies the
Grand Teton National Park
. In 1929, this
park
was established and had only mountains and a narrow strip of lowland.


In 1950 werd het uitgebreid met het toenmalige Jackson Hole
National Monument
. Tegenwoordig is het
national park
38 km breed en 60 km lang (zie
film
).

In 1950 it was expanded with the then Jackson Hole
National Monument
. Today, the
national park
is 24 miles (38 km) wide and 38 miles (60 km) long (see
film
).
Ongeveer 135 km2 van het Jackson Hole
National Monument
zijn aan de federale overheid geschonken door John D. Rockefeller Jr., die dit gebied door een trust liet beheren tot het onder de hoede van de
National Park
Service kon worden geplaatst (zie
film
).

Approximately 135 km2 of the Jackson Hole
National Monument
was donated to the federal government by John D. Rockefeller Jr., who had this area manageg by a trust until it could be placed under the care of the
National Park
Service (see
film
).
In 1906,
Jackson Lake Dam
in Grand Teton
National Park
werd gebouwd voor boeren en veeboeren in Zuid-Idaho om ze van water te voorzien op 1,280 km afstand.
Jackson Lake Dam
in Grand Teton
National Park
was built in 1906 to provide water to farmers and ranchers in Southern Idaho 800 miles away.
Tussen beide
nationale parken
ligt een gebied van 9700 ha, bekend als het John D. Rockefeller Jr. Memorial Park, waarvan het
landschap
wordt beheerst door de Snake River.

Between the two
national parks
is an area of 9700 ha, known as the John D. Rockefeller Jr. Memorial Park, whose
scenery
is dominated by the Snake River.
Aan het
park
grenzen het Targhee National Forest en het
Teton National Forest
.
Het Grand Teton
National Park
begint 11 km ten zuiden van het Yellowstone National Park en heeft het grootste deel van de
Grand Teton
Mountains (Teton Range) binnen zijn grenzen, alsmede Jackson Hole.

At the
park
borders the Targhee National Forest and the
Teton National Forest
. The Grand Teton
National Park
starts 7 miles (11 km) south of the Yellowstone National Park and has the largest part of the
Grand Teton
Mountains (Teton Range) within its borders, as well as Jackson Hole.
Tijdens mijn wandeling zag ik een
bever
een dam maken (zie
film
).

During my walk I saw a
beaver
make a dam (see
film
).
Dit grote en fraaie
dal
van 72 km lengte en 10 tot 20 km breedte is omgeven door bergen en heeft alpenweiden,
meren
en stromen. Dal en bergketen samen vormen een majestueus landschap.

This large and beautiful
valley
of 45 miles (72 km) long and 6 to 12 miles (10 to 20 km) wide is surrounded by mountains and has alpine meadows,
lakes
and streams. The valley and mountain range together form a majestic landscape.
In het park liggen bovendien acht grote meren en een groot aantal kleine bergmeren, plus een twaalftal gletsjers, talloze sneeuwvelden en uitgestrekte naaldbossen, bestaande uit dennen, sparren en pijnbomen (hierboven de gaffelantilope).
In the park there are eight large lakes and a large number of small mountain lakes, plus a dozen glaciers, numerous snowfields and vast pine forests, consisting of pines, spuces and pine trees (above the gaff antelope).
In de zomermaanden bloeien er op veel plaatsen wilde bloemen. Een deel van het
park
ligt boven de boomgrens op 3400 m.

In the summer months wild flowers bloom in many places. A part of the
park
lies above the tree line at 11154 feet (3400 m).
De twee grootste
meren
zijn het Jackson Lake en
Jenny Lake
.

The two largest
lakes
are Jackson Lake and
Jenny Lake
.
Geologisch behoren de
Grand Tetons
tot de jongste gebergten op het Noordamerikaanse vasteland (zie
film
).

Geologically, the
Grand Tetons
are among the youngest mountains on the North American mainland (see
film
).
De Grand Teton (4197 m) en Mount Owen (3940 m) zijn de hoogste bergen in het
park
.

The Grand Teton (13769 feet) and Mount Owen (12926 feet) are the highest mountains in the
park
.
De prachtige
Hidden Falls
aan het Jenny meer.

The beautiful
Hidden Falls
at Jenny Lake.
In het Grand Teton National Park kun je varen (waaronder een
watertaxi
nemen op Jenny Lake
hierboven
), trektochten maken, wandelen, paardrijden, vissen, bergbeklimmen en kamperen (zie
film
).

In the Grand Teton National Park you can sail (including a
water taxi
on Jenny Lake see
above
). trekking, hiking, horse riding, fishing, mountain climbing and camping (see
film
).
Het Nationaal Park is een toevluchtsoord voor vele dieren, maar de Amerikaanse eland is het sterkst vertegenwoordigd. In de zomermaanden trekken deze dieren naar de hogere regionen van het gebergte om naar voedsel te zoeken; naarmate de winter dichterbij komt, dalen de dieren steeds verder af naar Jackson Hole (hierboven de
gaffelantilopen
).

The National Park is a refuge for many animals, but the moose is most strongly represented. In the summer months these animals migrate to the higher regions of the mountains to search for food, when winters comes, the animals descend further and further towards Jackson Hole (above the
gaff antelopes
).
Veel elks zoals dit dier in Amerika veelal wordt genoemd, trekken dan naar de National Elk Refuge, even ten noorden van de stad Jackson.

Many elks as this animal is often called in America, migrate to the National Elk Refuge, just north of the city of Jackson.
Voorts leven er gaffelantilopen, zwarte beren, grizzlyberen, prairiewolven, bevers,
grondeekhoorns
, wezels, dikhoornschapen, muildierherten en een kleine kudde
bizons
.

Furthermore there are gaff antelopes, black bears, grizzly bears, prairie wolves, beavers,
ground squirrels
, weasels, bighorn sheep, mule deer and a small herd of
bison
.
@MK