DAYTONA BEACH


BEZIENSWAARDIGHEDEN / HIGHLIGHTS
Bezienswaardigheden / tips Daytona Beach 2021:

1)
Daytona Beach
: Daytona Beach is een vakantiebestemming voor jong en oud. Daytona staat voornamelijk bekend om zijn auto en motorraces.
Het strand bij Daytona Beach is 35 km lang; over een afstand van bijna 30 km is het toegestaan om met de auto over het strand te rijden, dit is niet gratis, de entree is $ 20.00 per dag. Strandpatrouilles van de politie waken streng over de maximumsnelheid van 10 mijl (16 km) per uur. Je kunt hier rustig je (kampeer) auto op het brede strand parkeren. Al in 1902 werden hier op het keiharde strand zo'n beetje de eerste autoraces ter wereld gehouden. De topsnelheid van de auto's in die dagen was 92 km per uur. Tussen 1902 en 1935 werden hier dertien wereldrecords gevestigd en uit die periode dateert ook de bijnaam Birthplace of Speed voor Daytona Beach. Hou je van heel veel vertier dan is Daytona Beach de beste plek om te verblijven. Hou je van rust dan raad ik je aan om een bezoek te brengen aan New Smyrna Beach dat slechts 20 minuten vanaf Daytona Beach ligt.
2)
Daytona International Speedway
: In 1959 werd de inmiddels wereldberoemde Daytona International Speedway geopend, een schuin oplopend circuit. Het driehoekige circuit is tweeëneenhalve mijl (4 km) lang en biedt plaats aan honderdduizend toeschouwers. Het circuit is het mekka van auto- en motorraces. Een van de grootste evenmenten in Daytona Beach, waar vrijwel het hele jaar door races worden gehouden, is de Daytona 500, een race over 500 mijl (805 km) die in februari wordt verreden met speciaal geprepareerde Amerikaanse wagens, die op het rechte eind een topsnelheid halen van meer dan 320 km per uur. Slechts de allerbeste coureurs kunnen zich met elkaar meten in deze race, waarvoor je enkele maanden van tevoren kaartjes moet reserveren.

3)
Speedway Tour
: Je mag hier gratis rondkijken op dagen als er geen races zijn. Maar het is wel wie het eerst komt wie het eerst maalt. Ook kun je een tram tour boeken (Adult Best Value Ticket $ 22,00 is de beste ticket) die brengt je naar de trackbaan, de pitstop en achter de scenes.
4)
Richard Petty Driving Experience
: Echte fanatici kunnen hun hart ophalen in de Richard Petty Driving Experience, waar je over de baan kunt rijden en een dag de tijd kunt nemen om te bestuurder te worden van een echte NASCAR race auto. De kosten zijn $ 199,00 voor 5 minuten en $ 1919,99 voor 48 minuten rijden. Check het schema en de prijzen online.
5)
Firecracker 400
: Een andere race waarbij enorme snelheden worden bereikt, is de Firecracker 400 over 400 mijl (645 km), die elk jaar in juli wordt verreden.

6)
Daytona 200
: Motorsportliefhebbers uit de hele wereld komen ieder jaar in maart naar de inmiddels klassiek geworden Daytona 200, een motorrace die wordt georganiseerd door de American Motorcycle Association.
7)
In zowel het Birthplace of
Speed Museum
in Ormond Beach (160 East Granada Boulevard), als het
Halifax Historical Museum
(252 South Beach Avenue) vindt je exposities die gewijd zijn aan de eerste decennia van de autosport.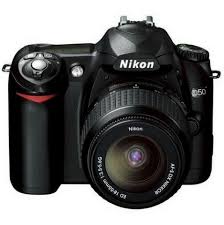 Highlights / tips Daytona Beach 2021:

1)
Daytona Beach
: Daytona Beach is a holiday destination for young and old. Daytona is primarily known for its car and motorcycle races. The beach at Daytona Beach is 22 miles (35 km) long; over a distance of almost 19 miles (30 km) you are allowed to drive on the beach by car, this is not free, the entrance fee is 20.00 per day. Police beach patrols strictly monitor the speed limit of 10 miles (16 km) per hour. You can park your (RV) car here on the wide beach. In 1902, the first car races in the world were held here on the hard beach. The top speed of the cars in those days was 57 miles (92 km) per hour. Thirteen world records were set here between 1902 and 1935 and the nickname Birthplace of Speed for Daytona Beach also dates from that period. If you like a lot of entertainment, Daytona Beach is the best place to be. If you like peace and quiet then I recommend you to visit New Smyrna Beach which is only 20 minutes from Daytona Beach.

2)
Daytona International Speedway
: In 1959 the now world famous Daytona International Speedway was opened, a sloping track. The triangular circuit is two and a half miles (4 km) long and can accommodate one hundred thousand spectators. The circuit is the mecca of car and motorcycle racing. One of the biggest events in Daytona Beach, where races are held almost all year round, is the Daytona 500, a 500-mile (805 km) race which takes place in February with specially prepared American cars, with a top speed of more than 200 miles (320) km per hour. Only the very best drivers can compete with each other in this race, for which you have to reserve tickets a few months in advance.

3)
Speedway Tour
: You can visit the track for free on nonrace days. Two first-come, first served tram tours (Adult Best Value Ticket $ 22.00, the best ticket) brings you to the track, pits and behind the scenes areas.
4)
Richard Petty Driving Experience
: Real fanatics can indulge in the Richard Petty Driving Experience where you become the driver of a real NASCAR racing car for a day. The costs are around $ 199.00 for 5 minutes and $ 1919,99 for 48 minutes. Please check the schedule and correct price online.
5)
Firecracker 400
: Another race that achieves enormous speeds is the Firecracker 400 about 400 miles (645 km), which will be held in July each year.

6)
Daytona 200
: Motor sports enthusiasts from all over the world come every March to the now classic Daytona 200, a motorcycle race organized by the American Motorcycle Association.

7) In both the Birthplace of
Speed Museum
in Ormond Beach (160 East Granada Boulevard) and the
Halifax Historical Museum
(252 South Beach Avenue) you will find exhibitions dedicated to the first decades of motorsport.
Daytona Beach
is een van de oudste en bekendste badplaatsen van Florida en vooral in trek vanwege het lange en brede zandstrand en waar je met de auto het strand op mag rijden en parkeren. Vanaf de pier heb je een mooi
uitzicht
over het lange zandstrand. Helaas hadden wij geen mooi weer tijdens ons bezoek.
Daytona Beach
is one of the oldest and most famous beach resorts in Florida and especially popular because of the long and wide sandy beach and where you can drive and park your car on the beach. From the pier you have a beautiful
view
over the long sandy beach. Unfortunately we did not had good weather during our visit.
Onder Daytona Beach verstaat men ook de aangrenzende badplaatsen Ponce Inlet, Port Orange, South Daytona, Holy Hill, Ormond Beach en Ormond-by-the-Sea. Hierboven de pier van Daytona Beach.
Daytona Beach is also understood to mean the adjacent seaside resort of Ponce Inlet, Port Orange, South Daytona, Holy Hill, Ormond Beach and Ormond-by-the-Sea. Above the pier of Daytona Beach.


Daytona Beach is al heel lang een familiebestemming en heeft enkele kermis attracties uit de jaren 50 behouden. De meeste attracties zijn te vinden op de Daytona Beach Boardwalk (hierboven op de foto en
film
).
Daytona Beach has long been, and remains, a family destination, and it preserves some retro '50s carnival attractions. Most attractions can be found on the Daytona Beach Boardwalk (above on the phote and
film
).
Aan de
Daytona Beach Boardwalk
zijn vele hotels, winkels, restaurants en ook een beachvolleybal veld te vinden.
On the
Daytona Beach Boardwalk
you will find many hotels, shops, restaurants and also a beach volleyball court.
Het Daytona 200 Monument is een eerbetoon aan de originele Daytona strandraces en de oorsprong van de motor/bike week.
The Daytona 200 Monument is a tribute to the original Daytona beach races and the origins of bike week.


In de Ocean Walk shoppes is ook een bioscoop gevestigd. Je hoeft je nooit te vervelen in
Daytona Beach
want er is genoeg entertainment.
There is also a cinema in the Ocean Walk shoppes. You will never be bored in
Daytona Beach
Because there is plenty of entertainment.


Tijdens de
Daytona
Bike week is Main Street het hart van het evenement. Hier rijden de motoren op en aan en vindt je verschillende kroegen die speciaal ingericht zijn op het motor publiek. Froggy's Saloon (hierboven) is een hangplek voor vele motor liefhebbers.
During
Daytona
Bike week Main Street is the heart of the event. Here, the motorbikes drive on and on and you will find several pubs that are specially designed for the motorbikes. Froggy's Saloon (above) is a hangout place for many motorcycle enthusiasts.
@MK