AUSTIN
BEZIENSWAARDIGHEDEN/HIGHLIGHTS


Bezienswaardigheden / tips Austin:

1)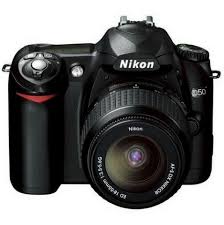 Highlights / tips Austin:

1)
Austin is de hoofdstad van Texas en is gebouwd op drie met bos begroeide heuvels aan weerszijden van een meander in de Colorado River. Austin is het centrum van de regering en het onderwijswezen in Texas.

Austin is the capital of Texas and is built on three forested hills on either side of a bend in the Colorado River.
Austin is the center of government and education in Texas.
De Texas State Capitol is gevestigd in Austin, het herbergt de kamers van de wetgevende macht Texas en het kantoor van de gouverneur van Texas.

The Texas State Capitol is located in Austin. It houses the chambers of the Texas Legislature and the office of the governor of Texas.




Binnen in de koepel van het Capitool hangen veel portretten van bekende senatoren uit Texas.

Inside the Capitol dome you will find many portraits of famous senators from Texas.
De kamer van de senaat in Texas.
Texas Senate Chamber.


De stad is tevens het commerciële hart van een uitgestrekt verzorgingsgebied, waarin de veeteelt, de melkveehouderij, de kippenfokkerij en de verbouw van katoen en graan een belangrijke plaats innemen.

The city is also the commercial heart of an extensive service area, in which livestock farming, dairy farming, chicken breeding and the cultivation of cotton and grain occupy is an important place.




Na Nashville is Austin het belangrijkste centrum voor country and western muziek in de VS. Artiesten als Willie Nelson, Waylon Jennings en Lyle Lovett hebben hier vaak opgetreden.

After Nashville, Austin is the most important center for country and western music in the US. Artists like Willie Nelson, Waylon Jennings and Lyle Lovett have often performed here.


Uitzicht op de brug bij N Congress Avenue.

View at the bridge at N Congress Avenue.

@MK