CENTRAL PARK
BEZIENSWAARDIGHEDEN / HIGHLIGHTS
Bezienswaardigheden / tips Central Park 2020:

1) Trek een halve dag of meer uit voor een bezoek aan Central park, afhankelijk van wat je wil zien. De beste en leukste tijd om Central park te bezoeken is op zondag, de New Yorkers gaan dan gezamelijk naar het park en er treden veel goede straat muzikanten op.
2) De lantaarnpalen in Central Park geven aan op welke hoogte je bent; de eerste twee cijfers op de palen zijn het nummer van de dichtstbijzijnde straat.
3) Loeb Boathouse: Het Loeb Boathouse is de plek om een bootje of fiets te huren. Dit kan vanaf maart t/m oktober van 10.00 - 19.00. Een roeiboot kost $15,00 voor een uur (alleen cash) en vanaf $ 9.00 (slechts een uur) kun je een fiets huren. Je moet een creditcard, rijbewijs of paspoort als borg achterlaten.
4)
New York Pass
:
Met de New York Pass kun je op twee manieren Central Park door. De On Location Tours zijn vooral voor filmliefhebbers een aanrader. Al wandelend door het park kom je langs de Gapstow Bridge van Home Alone en Sex and the City, het laantje van Kramer vs Kramer of drink je koffie in The Boathouse where Harry met Sally.

5)
Belvedere Castle
betekent 'mooi uitzicht' in het Italiaans en het kasteel doet zijn naam eer aan. Het kasteel biedt een fantastisch panorama op Turtle pond, Delecorte Theater and the Great Lawn en is volgens velen de meest romantische plek in het park.
6)
Great Lawn
: De plek om te sporten, zonnebaden en picknicken. Elke zomer geven the Metropolitan Opera en the New York Philharmonic twee gratis optredens op The Great Lawn. Ook Elton John, Diana Ross en Luciano Pavarotti gaven hier hun concerten

.
7)
Strawberry Fields
: Op 8 december 1980 werd John Lennon doodgeschoten toen hij zijn huis in het Dakota appartemen binnen liep. Het gebied van 71st tot 74th Street, pal voor zijn huis, werd kort daarop benoemd tot Strawberry Fields. Zijn weduwe Yoko Ono doneerde een miljoen dollar om het gebied, dat de vorm van een traan heeft, te onderhouden. In het midden ligt het beroemde Imagine mozaïek, waar altijd een paar verse aardbeien liggen

.

8)
Bethesda Terrace
: 's Morgens vroeg worden hier vaak modeshoots gehouden en filmploegen verschijnen bijna wekelijks. Het terras bestaat uit twee verdiepingen die met twee grote stenen trappen worden verbonden. Beneden vind je The Bethesda Fountain met het beeld Angel of Waters en heb je een mooi uitzicht over The Lake en The Boathouse.

9)
Bow Bridge
: Een van de meest romantische plekken in het park met uitzicht over The Lake en de Skyline. Het is de plek voor huwelijksaanzoeken, romantische filmscènes en adembenemende foto's.
10)
Ravine
: Dit deel van het park doet denken aan een oud landweggetje midden in een bos. Erg rustgevend, want de skyline van de stad is nergens te zien. Er zijn vijf verborgen watervallen in de Ravine, één van Central Parks bewaarde geheimen

.

11)
The Reservoir
: Het Jacqueline Kennedy Onassis Reservoir neemt bijna een achtste van het park in beslag. Vroeger voorzag het de New Yorkers van vers water, nu is het vooral een hotspot voor hardlopers, vogelaars en toeristen. Het meer biedt namelijk een van de beste uitzichten op de skyline.

12)

Central Park Zoo

: Er zijn zo'n 150 diersoorten te zien, uit drie klimaatzones: de tropen, het poolgebied en de Californische kust. De openingstijden variëren per seizoen en de dierentuin is niet gratis. Een ticket prijs voor een volwassen kost $ 19,95.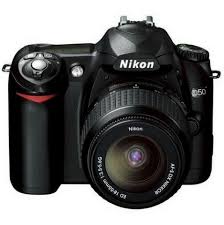 Highlights / tips Central Park 2020:

1) ) Visit Central Park half day or more, depending on what you want to do. The best and most pleasant time to visit Central park is Sunday, New Yorkers go to the park together and there are great street musicians.
2) The street lights in Central Park indicate at what level you are, the first two digits on the street lights are the numbers of the nearest street.
3) Loeb Boathouse: The Loeb Boathouse is the place for boat and bicycle rentals. It starts from March till October from 10.00 - 19.00. A rowboat cost $15.00 (cash only) for one hour and from $ 9.00 you can rent a bike (for one hour). You need a creditcard, driving license or passport as quaranty.

4) New York Pass: With the New York Pass you can visit the park in two ways. The On Location Tours are especially recommended for movie lovers. Walking through the park you'll pass the Gapstow Bridge from the movie Home Alone and Sex and the City, the lane of Kramer vs. Kramer or drink your coffee at The Boathouse where Harry met Sally.

5) Belvedere Castle means ' beautiful view ' in Italian and the Castle lives up to its name. The castle offers a fantastic panoramic view of Turtle pond, Delecorte Theater and the Great Lawn and according to many the most romantic place in the park.

6) Great Lawn : Is the place to play sports, sunbathing and picnicking. Each summer, the Metropolitan Opera and the New York Philharmonic give two free performances on The Great Lawn. Even Elton John, Diana Ross and Luciano Pavarotti gave their concerts here.

7) Strawberry Fields: John Lennon was shot dead on December 8, 1980 when he walked into his home in the Dakota apartment. The area of 71st to 74th Street, right in front of his house, was shortly afterwards appointed to Strawberry Fields. His widow Yoko Ono donated a million dollars to maintain the area, which has the shape of a tear. In the middle is the famous Imagine mosaic, where there is always a few fresh strawberries.

8) Bethesda Terrace: Early in the morning often modeshoots are held and film crews appear almost weekly. The terrace has two floors connected by two staircases large stones. Downstairs you'll find The Bethesda Fountain with the sculpture Angel of Waters and you have a nice view of The Lake and The Boathouse.

9) Bow Bridge: One of the most romantic places in the park with views of The Lake and Skyline. It is the place for marriage proposals, romantic movie scenes and breathtaking photos.

10) Ravine: This part of the park is reminiscent of an old country road in the middle of a forest. Very relaxing, as the skyline of the city is nowhere to be seen. There are five hidden waterfalls in the Ravine, one of Central Parks kept secrets.

11) The Reservoir: The Jacqueline Kennedy Onassis Reservoir takes up nearly one-eighth of the park. Formerly it provided fresh water for New Yorkers but now it is a hotspot for runners, bird watchers and tourists. The Lake offers one of the best views of the skyline.

12) Central Park Zoo: There are about 150 species from three different climate zones: the tropics, the Arctic and the California coast. Hours of operation vary by season and the Zoo is not free. A ticket for an adult costs $ 19,95.




Central park werd in 1851 ontworpen door Frederick Law Olmested en Calvert Vaux. Het park telt 340 ha aan bossen, tuinen, speelweiden en een dierentuin. Je kunt er vogels bekijken, fietsen, roeien, schaatsen, skaten, wandelen en joggen langs de 95 km aan paden. Vanaf Central Park South (59th street) aan de zuidzijde en 110th street aan de noordzijde kun je op diverse plaatsen het park in. (Uitzicht vanaf Central Park op de skyline van New York).
Central

Park

was designed in

1851 by

Calvert

Vaux

and

Frederick Law

Olmested.

The park has

340

acres of

forests, gardens

,

playgrounds

and

a zoo

.

You can

see

birds

,

cycling, rowing

,

skating

,

rollerblading

,

walking and jogging

along the

95

miles

of trails.

From

Central Park South

(

59th

Street

)

to

110th

Street

(

north side)

you

have

several entrances

in

the park

. (
View
from Central Park o

n

the skyline of New

York).
Central park
ontvangt ongeveer vijf en twintig miljoen bezoekers per jaar, het is de meest bezochte
park
in de Verenigde Staten.
Central park
, which receives approximately twenty-five million visitors annually, is the most visited urban
park
in the United States.


Central Park
is een publieke
park
in het centrum van Manhattan in New York. Het
park
i
s geopend in 1857.



Central Park

is a public

park

in the center of Manhattan in new York City. The
park
initially opened in 1857.


Boven een foto van Bow Bridge, een 18m hoge gietijzeren boogbrug.

Above a picture of Bow Bridge, a 18m high iron arch bridge.




De Strawberry Fields monument werd gelegd ter nagedachtenis van John Lennon in Central Park, direct tegenover Central Park West. Elk jaar, Ono markeert de verjaardag van Lennon's dood met een nu-publieke pelgrimstocht naar het monument, en door het plaatsen van een brandende kaars in de etalage van een van haar appartementen.

The Strawberry Fields memorial was laid out in memory of Lennon in Central Park directly across Central Park West. Every year, Ono marks the anniversary of Lennon's death with a now-public pilgrimage to the memorial, and by placing a single lit candle in the window of one of her apartments.




De fontein Angel of the Waters is in het jaar 1870 ontworpen door Emma Stebbins.

The Angel of the Waters fountain was designed in 1870 by Emma Stebbins.




Bethesda Terrace is het hart van Central Park. Vanaf het Upper Terrace heb je een fraai uitzicht over het Terrace en de fontein.

Bethesda Terrace is the heart of Central Park. From the Upper Terrace you have a beautiful view of the Terrace and fountain.




Loeb Boathouse is de plek om een bootje of fiets te huren. Een fastfood restaurant in het Boathouse verkoopt drankjes en snacks.

Loeb Boathouse is the place to rent a bike or a boat. A fast food restaurant at the Boathouse sells drinks and snacks.



Het meer en het beboste deel dat de Ramble wordt genoemd.

The lake and the forest part that is called Ramble.




Dit gebouw (The Diary) in victoriaanse-gotische stijl herbergt een van de bezoekerscentra in het park. Hier vindt je een overzicht van wat er te doen is.

This building (The Diary) is built in Victorian-Gothic style and houses one of the visitor centers in the park. Here you will find an overview of what to do in Central Park.


Veel wegen door het park zijn in de zomer in het weekend afgesloten voor verkeer, waardoor ze perfect zijn voor joggers, fietsers, skaters en ook straatmuzikanten.

Many roads through the park are closed to traffic, on weekends during the summer, making them perfect for joggers, cyclists, skaters and also street musicians.


Vanaf het dak van dit kasteel met torentjes op Vista Rock heb je een fraai uitzicht over het park en de stad. Binnen bevindt zich het Henry Luce Nature Observatory, waar jonge bezoekers zich kunnen laten informeren over het gevarieerde dierenleven in het park.
From the roof of this castle with turrets on Vista Rock you have a beautiful view over the park and city. Inside is the Henry Luce Nature Observatory, where young visitors can get information about the varied wildlife in the park.


In the centrum van Central Park ligt het Great Lawn, een groene weide van 55 hectare, dat wordt beschouwd als een van de beroemste grasvelden in de wereld. Gelegen midden in het park vanaf 79e tot 85e straat, de Great Lawns is een prachtige plek voor een picknick. Het is geopend van half april tot half november.

In the center of Central Park lies the Great Lawn, a green pasture of 55-acres that is considered one of the most famous lawns in the world. Located mid-park from 79th to 85th Streets, The Great Lawn is a wonderful place to have a picnic on a spring afternoon or to catch some rays in the summer sun. It is open from mid-April until mid-November.


In het centrum Op de Great Lawn is ook een honkbalveld, bekend uit vele films. Op de Great Lawn is ook een honkbal veld, bekend uit vele films.

On the Great Lawn is also a baseball field, known from many movies.




Het bekende beeld van Alice in Wonderland.

The familiar statue of Alice in Wonderland.




Het conservatorium water, hier kunnen de kinderen kleine bootjes besturen.

The conservatory water, here, children can controlling small boats.




De dierentuin in Central Park.

The zoo in Central Park.




Het Jacqueline Kennedy Onassis Reservoir, vernoemd naar de weduwe van president John F. Kennedy vanwege haar liefde voor de plek en haar bijdragen aan de stad, is beroemd om het 2,55 km lange pad eromheen.

The Jacqueline Kennedy Onassis Reservoir, named after the widow of President John F. Kennedy because of her love for the place and its contributions to the city, is famous for the 2.55 km long path around it.




Omdat er zo veel ingangen zijn, is het handig eerst de kaart te bestuderen en over de bezienswaardigheden te lezen voordat u een route door het park uitstippelt.

Because there are so many entries, it is useful first to study and map the sites before using a route through the park.

@MK