ASHEVILLE
BEZIENSWAARDIGHEDEN / HIGHLIGHTS
Bezienswaardigheden / tips Asheville 2021:

1)
Asheville
: Asheville ligt op de top van een heuvel. In de commerciële wijk van de stad staan veel gebouwen uit de bloeitijd van de stad als vakantieoord aan het begin van de 20ste eeuw. In de rest van de binnenstad, die wordt geroemd als een van de gezondste van het land, zijn veel winkels voor natuurlijke voeding, cafés, boekwinkels, bluegrass-clubs en muziekwinkels. Rond Wall en Broadway street zijn de meeste restaurants en cafés te vinden.

2)
Biltmore Estate
: Asheville is beter bekend om het Biltmore Estate ten zuiden van de stad. Dit in Franse renaissancestijl gebouwde landhuis herbergt een collectie kunst uit de 18de en 19de eeuw en is teven het grootste woonhuis van de VS. Op het landgoed staan ook een wijnmakerij en een luxe herberg. De tuinen zijn aangelegd door Frederick Law Olmsted, die ook verantwoordelijk was voor het Central Park in New York. Houd rekening met wachttijden, want het landgoed trekt vele bezoekers. Probeer zo vroeg mogelijk aanwezig te zijn om de drukte voor te zijn. De rondleiding is erg gewild. De prijzen zijn ook enorm een kaartje voor één volwassen kost $ 69,00. Inclusief belastingen ben je rond de $ 79,00 kwijt. Als je online een kaartje koopt krijg je 10,00 korting.
3) Beste reistijd: Als je de Biltmore Estate wilt bezoeken is de beste reistijd april voor het Spring Festival of Flowers, van mei tot september voor de wijnweekends, de weekends in augustus wanneer er 's avonds concerten worden gegeven en november en december voor de kerstsfeer.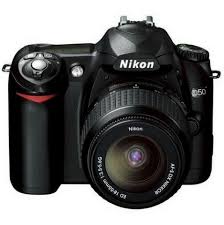 Highlights / tips Asheville 2021:
1)
Asheville
: Asheville lies at the top of a hill. In the commercial district of the city there are many buildings from the heyday of the city as a holiday resort at the beginning of the 20th century. In the rest of downtown, which is renowned as one of the healthiest in the country, there are many health food stores, cafes, book stores, bluegrass clubs and music stores. Most restaurants and cafés can be found around Wall and Braodway Street.

2)
Biltmore Estate
: Asheville is better known for the Biltmore Estate south of the city. This country house, built in the French Renaissance style, houses a collection of 18th and 19th century art and is also the largest home in the US. On the estate, there is also a winery and a luxery inn. The gardens are landscaped by Frederick Law Olmsted, who also was responsible for Central Park in New York. Consider long queues, because the state attracts many visitors. Try to be present as early as possible to stay ahead of the crowds. The tour is very popular. The prices are also huge a ticket for one adult costs $ 69.00. Including taxes the ticket cost about $ 79.00. If you buy a ticket online, you get a $ 10.00 discount.

3) Best travel time: If you want to visit the Biltmore Estate, the best travel time is April for the Spring Festival of Flowers, from May to September for the wine weekends, the weekends in August when concerts are given in the evening and November and December for the Christmas atmosphere.
De Blue Ridge Parkway loopt onder meer door Asheville. Asheville is tegenwoordig een paradijs voor kunstenaars, musici, milieuactivisten, hippies en gepensioneerden.

The Blue Ridge Parkway runs through Asheville, among others. Asheville is nowadays a paradise for artists, musicians, environmentalists, hippies and pensioners.
Asheville is een mengeling van ontspannen landelijkheid, culturele evenementen, fraaie architectuur en een drukbezochte recreatieplaats.

Asheville is a mixture of relaxed rurality, cultural events, beautiful architecture and a busy recreation place.
De stad wordt omgeven door twee bergketens: de Great Smokey Mountains en de Blue Ridge Mountains.

The city is surrounded by two mountain ranges: the Great Smoky Mountains and the Blue Ridge Mountains.
In het centrum staat een verrassende concentratie art-deco gebouwen, in Wall Street vind je vele gezellige restaurants en leuke winkels (hierboven op de
film
).

In the center there is a surprising concentration of Art Deco buildings, in Wall Street you will find many cozy restaurants and nice shops (see
film
above).
Asheville staat ook bekend vanwege de
Biltmore Estate, een schitterend landgoed met het kasteelachtige buitenverblijf van de grootindustrieel George Vanderbilt (zie hieronder).

Asheville is also known for the Biltmore Estate, a beautiful estate with the castle-like residence of the industrial George Vanderbilt (please see below).

___________________________________________________________________________________

BILTMORE ESTATE




Het
Biltmore paleis
is nogal indrukwekkend. Het ontwerp van Richard Morris Hunt, die ook Breakers mansion realiseerde, werd in 1895 na acht jaar voltooid. Aan dit tweede huisje werkten duizend arbeiders, en het ontving gasten als Edith Wharton, Henry Ford en Woodrow Wilson.

The
Biltmore palace
is quite impressive. The design of Richard Morris Hunt, who also realized Breaker's mansion, was completed in 1895 after eight years. A thousand workers were working on this second house, and it received guests such as Edith Wharton, Henry Ford and Woodrow Wilson.
Het Biltmore is vermoedelijk het grootste privéhuis ooit in Amerika gebouwd: 31 slaapkamers, 43 badkamers en 65 open haarden. Dit extravagante geheel werd gefinancierd met Vanderbilts kapitaal uit zijn scheeps-en spoorwegimperium.

The Biltmore is probably the largest private house ever built in America: 31 bedrooms, 43 bathrooms and 65 fireplaces. This extravagant whole was financed with Vanderbilt's capital from his shipping and railroad empire.
Bepaalde voorzieningen zoals warm water en koud stromend water, liften, telefoons, waren destijds zeer ongebruikelijk, maar de
inrichting
van het paleis is zeer indrukwekkend.

Certain facilities such as hot water and cold running water, elevators, telephones, were very unusual at the time, but the
interior
of the palace is very impressive.
Het landgoed is nog steeds in bezit van de Vanderbilts en is sinds de tijd dat George II er woonde niet veranderd. Je kunt het landgoed van binnen bezichtigen.
The estate is still owned by the Vanderbilts and has not changed since the time that George II lived here. You can visit the estate from inside. Above on the drawing and painting the family Vanderbilt.
Verder zijn zestig ruimtes open voor publiek, waaronder een bowlingbaan en een enorme bibliotheek. De Biltmore Estate Winery, waar ooit het vee graasde, produceert nu een aantal gerespecteerde wijnen. Hierboven
uitzicht
van het Biltmore landgoed.

In addition, sixty spaces are open to the public, including a bowling alley and a huge library. The Biltmore Estate Winery, where once the cattle grazed, now produces a number of respected wines. Above
view
from the Biltmore estate.
Minstens zo de moeite waard zijn de
tuinen
, gazons en
bospartijen
die Frederick Law Olmsted, bekend van Central Park in New York ontwierp (zie
film
).

Worth a visit are the
gardens
, lawns and
woodlands
that Frederick Law Olmsted, known for the design of Central Park in New York (see
film
).
Deze
tuin
is ontworpen om bijna het hele jaar iets in bloei te hebben. De kleur parade begint met winterjasmijn en bruine toverhazelaar. De lente brengt forsythia, pioenen, Japanse kersen, kornoeljes, seringen en azalea's. Rozen, hortensia en crêpe mirte bloeien in de zomer (zie
film
).
This
garden
is designed to have something in bloom almost the entire year. The parade of color begins with winter jasmine and vernal witch hazel. Spring brings forsythia, peonies, Japanese cherries, dogwoods, lilacs, and azaleas. Roses, hydrangea, and crepe myrtle bloom in summer (see
film
).
De herfst wordt gemarkeerd door Japanse anemonen, schoonheidsbessen en herfstkleuren tot aan de vorst. De tuin te zien op de originele tekeningen uit 1893 vind je veel struikbedden afgezet met vaste planten die in het seizoen extra kleur toevoegen (zie
film
).
Fall is highlighted by Japanese anemones, beauty berry, and autumn colors until frost. Just as shown on the original 1893 drawings for this garden, many shrub beds are edged with perennial plants adding additional color in season (see
film
).
Tijdens het Festival of Flowers zijn ieder voorjaar de prachtige narcissen, azalea's, rozen en meer dan 50.000 tulpen te bewonderen. Rond de kerst zijn er 's avonds rondleidingen, begeleid door koorzang en het aroma van knapperende vuren.

During the Festival of Flowers you can admire the beautiful daffodils, azaleas, roses and more than 50,000 tulips every spring. Around Christmas there are guided tours in the evening, accompanied by choral singing and the aroma of roaring fires.
@MK