NORTH CONWAY
BEZIENSWAARDIGHEDEN/HIGHLIGHTS




Bezienswaardigheden / tips North Conway 2021:

1)
Cathedral Ledge
:
Ongeveer 6 km vanaf North Conway ligt Cathedral Ledge
. Dit is een gebergte waar je met de auto naar toe kunt rijden en e
enmaal aan de top, heb je een prachtig uitzicht over North Conway, Echo Lake State Park en de omliggende bergen.
In de lente, zomer en herfst is de weg toegankelijk naar de top van Cathedral Ledge. In de winter is de weg afgesloten waardoor je alleen nog de top kunt bereiken te voet (1,7 kilometer). De rit er naar toe is gratis.
Dit is werkelijk een aanrader. Als je tijd hebt ga hier beslist naar toe want het uitzicht is prachtig.
2)
Diana's Bath
: Ongeveer 5 minuten rijden vanaf Cathedral Ledge ligt aan je linkerhand de parkeerplaats voor Diana's Bath. Diana's Bath zijn een reeks kleine watervallen. De watervallen zijn tezamen 23 m lang en de makkelijke wandeling er naar toe is ongeveer 1 km. Diana's Baths is nu een populaire familiebestemming en in de warme zomermaanden zoeken de mensen hier verkoeling. Het kan in deze periode behoorlijk druk zijn mijn advies is om Diana's Bath voor 10 uur te bezoeken dan is het nog niet al te druk. Ook moet je in het hoogseizoen $ 5,00 parkeergeld betalen.
3)
Conway Scenic Railroad
: Boek een treinrit met de Conway Scenic Railroad. De gerestaureerde historische treinstellen bieden voldoende zitruimte en zijn karakeristiek met grote ramen, mahoniehout, een (snack) bar en een observatieplatform. Als je de tijd hebt, neem de Notch-trein, de langste en meest schilderachtige reis van alle trein reizen vanaf North Conway. Je kijkt uit op bossen, trein schragen en af en toe een achtertuin. Naarmate de trein klimt worden de kliffen steiler en het landschap mooier. Als je mooie foto's wilt maken probeer dan de trip te boeken als het mooi weer is want op zonnige dagen bevestigen ze de Open Coach wagon, een gerestaureerde Pullman met bankzitjes zonder ramen. De Notch en Bartlett trein excursies zijn identiek tot aan de laatste stop in Bartlett. De Notch trein reis duurt 5,5 uur en de Bartlett trein excursie duurt 1 uur en 45 minuten. Als je geen tijd hebt om de uitgebreide trein reis te nemen boek dan de Conway excursion dit is een 55 minuten durende rondreis van north Conway naar Conway. Maar ..... je ziet voornamelijk velden en achtertuinen en is niet te vergelijken met de Notch trein maar je proeft wel de sfeer van de treinreis en het kost je geen hele dag. Dus hou hier rekening mee.

4)
Black Flies
(zwarte vliegjes): Vanaf medio mei tot de één na laatste week van juni (de Amerikanen zeggen tussen vader en moederdag) wordt de White Mountains overspoeld met zwarte vliegjes, the black flies. Deze vliegjes zijn klein,zwart en bijten. Ze halen een laagje van je vel af en poedelen zich in het bloed. Wij hebben dit als zeer lastig ervaren. Ik raad je dan ook aan als je naar New Hampshire gaat om buiten deze maanden New Hampshire te bezoeken.
5) Als je van rust houdt kom niet in de week voor vaderdag naar North Conway. Er wordt elk jaar een motorweek georganiseerd die ontzettend veel lawaai veroorzaken. Wij hebben door de drukte en het lawaai helaas geen wilde dieren kunnen bekijken want die blijven meestal weg tijdens zo'n week.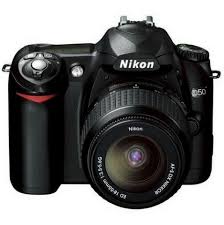 Highlights / tips North Conway 2021:

1)
Cathedral Ledge
:
About 3,5 miles (6 km) from North Conway lies Cathedral Ledge. This is a mountain which you can reach by car and once at the top you have a beautiful view of North Conway, Echo Lake State Park and the surrounding mountains. During spring, summer and fall there is a road that allows you to drive to the top of Cathedral Ledge. During the winter the road is closed, leaving you to reach the top by foot (1,7 kilometers). The entrance is free. This visit is really a must. If you have time go here definitely because the view is beautiful.

2)

Diana's Bath

: About 5 minutes drive from Cathedral Ledge you will find the parking lot for Diana's Bath on your left. Diana's Bath is a series of small waterfalls. The total drop of the waterdfalls is 75 feet (23 m), and the easy hike to the base of the waterfall is about 0.6 miles (1 km). Diana's Baths is now a popular family destination and during the hot summer months people are coming here for cooling. It may be quite busy during this period. My advice is to visit Diana's Bath for 10 hours, then it's not too crowded. Also, during the high season you have to pay $ 5.00 parking fee.
3)
Conway Scenic Railroad
: Book a train ride with the Conway Scenic Railroad. The historic rail cars offer ample seating and characteristic with large windows, mahogany wood, a (snack) bar and observation platform.
If you can, take the Notch train, the railroad's longest and most scenic trip. The views include forests, train trestles and the occasional backyard. As the train climbs higher, the cliffs get steeper and the scenery more beautiful. If you want to make beautiful pictures , try to travel in good weather, because on sunny days they attach the Open Coach car, a restored Pull-man with bench seats and no windows
.
The Notch and Bartlett Train excursions are identical until he latter stops in Bartlett.
The Notch train journey takes 5,5 hours and the Bartlett train excursion takes 1 hour and 45 minutes. If you do not have enough time you can take the Conway Train, a 55 minute round-trip from North Conway to Conway. But....y
ou'll see mainly fields and backyards - none of the grandeur of the Notch trip, but it's a fun taste of train travel and you don't have to spend all day. But please be aware of this.

4)

Black Flies

: From mid May until the second last week of June (the Americans say between fathers and mothers day) the White Mountains inundated with black flies. These flies are small, black and biting. They get a layer off of your skin and dip into the blood. This is a terrible experience. I recommend if you go to New Hampshire do not visit these months.
5) If you do like peace and quiet do not go to North Conway in the week before Father's Day. Every year there is a bike week organized and it is very noisy. Unfortunately we haven't view any wildlife because of the noise.
__________________________________________________________________________

WINKELEN / SHOPPING




Winkelen in North Conway 2021:

Settlers Green Outlet Village: De premium outlets van Settlers Green Outlet hebben meer dan 200 filialen van winkelketens en boetieks. De prijzen zijn laag, zelfs voor designerkleding van Ralph Lauren en Tommy Hilfiger, tevens omdat er geen omzet belasting geheven wordt in New Hampshire.




Shopping in North Conway 2021:
Settlers Green Outlet Village: The premium outlets from Settlers Green Outlet has over 200 branches of chain stores and boutiques. The prices are low, even for designerclothes of Ralph Lauren and Tommy Hilfiger also because there is no sales tax levied in New Hampshire.




De toegangspoort tot de White Mountains is North Conway, een plaats die ook een druk winkelcentrum is.
The gateway to the unique beauty of the White Mountains is North Conway, an astonishingly place with a busy shopping center.




De Conway Scenic Railroad is een spoorweg waarover gerestaureerde oude wagons door Mount Washington Valley en de bergkloof Crawford Notch rijden. (Hierboven het trein station van North Conway).

The Conway Scenic Railroad is a railway that drives restored old wagons through Mount Washington and the mountain gorge Crawford Notch. (Above the train station of North Conway).




Conway Scenic Railroad werd opgericht door de lokale zakenlieden Bill Levy en Carroll Reed en een Boston en Maine spoorweg man Dwight Smith. Zij kochten het verlaten station en de spoorlijn van Conway in 1974. Smith kocht de Canadese National 7470 en de eerste trein rit werd uitgevoerd op 4 augustus 1974.

Conway Scenic Railroad was founded by local businessmen Bill Levy and Carroll Reed and a Boston and Maine Railroader named Dwight Smith. They purchased the abandoned station and rail line from Conway in 1974. Smith bought Canadian National 7470 and the first train ride was on August 4, 1974.




Prachige zonsondergang in North Conway.

Beautiful sunset in North Conway.
___________________________________________________________________________________

Cathedral Ledge




Het prachtige uitzicht vanaf Cathedral ledge over de Saco Valley en Mount Cranmore.

The beautiful view from Cathedral Ledge across the Saco Valley and Mount Cranmore.




Je hebt de mogelijkheid om op deze hoogte de omgeving vanaf verschillende locaties te bekijken. De uitzichten zijn echt adembenemend.

You have the ability to view the surroundings from different locations at this altitude. The views are truly breathtaking.




Uitzicht op Echo Lake vanaf Cathedral Ledge.

View of Echo Lake from Cathedral Ledge.



Het prachtige Echo Lake. Hier kun je heerlijk zwemmen, relaxen, picknicken en eventueel een kayak huren.

The beautiful Echo Lake, here you can swim, relax, picnic and renting kayaks.




In 1863 kocht George G. Lucy 5 hectare grond, de grond waar je nu op staat. Om hete neerwaartse water te benutten bouwde hij een zagerij. Al eeuwenlang heeft de Lucy familie de molen beheerd en zijn technologie meerdere malen bijgewerkt. In de 20 er jaren werd het waterwiel van de molens vervangen door een turbine en cementmantel waarvan de resten nog steeds zichtbaar van zijn. Voordat de Lucy familie de molen bouwde trokken de watervallen al bezoekers.

In 1863 George G. Lucy purchased 5 acres of land on which you're now standing. Seeing the potential to harness the downward plunge of water at this site, he soon after constructed a sawmill. For a century, the Lucy Family operated the mill, updating its technology several times. In the 1920s the mills water wheel was replaced with a turbine and cement casing , the remnants of which are visible along the shoreline in front of you. Before the Lucy Family built the mill, the waterfalls attracted visitors.




De Abenaki stam noemde het gebied de Water en Feeën Spring. In de 60er jaren verscheen de naam Diana's Bath op de kaart een verwijzing naar de Romeinse godin. De familie Lucy speelde in op het toerisme en bouwde een pension van 3 verdiepingen en een souvenirwinkel in 1910. In 1973 verkocht de familie Diana's Bath en het omliggende land aan de Amerikaanse Forest Service.

The Abenaki tribe called the area "Water Fairies Spring". By the 1860s the name "Diana's Bath" first appeared on maps - referencing the Roman goddess. The Lucy Family, recognizing the potential of tourism, built a 3-story boarding house in the 1890s and a souvenir shop in 1910. In 1973, the family sold Diana's Bath's and the surrounding land to the U.S. Forest Service.




Vandaag de dag komen toeristen naar Diana's Bath om te wandelen, zwemmen en te ontspannen.

Today, tourists come to Diana's bath for hiking, swimming and relaxing.


@MK