CRAZY HORSE MEMORIAL


BEZIENSWAARDIGHEDEN / HIGHLIGHTS


Tips Crazy Horse Memorial 2021:

1)
Crazy Horse Memorial
: In 1948 begon Korczak Ziolkowski aan zijn 171,5 m hoge ruiterbeeld in de Thunderhead Mountain. Het stelt de legendarisch indianenopperhoofd Crazy Horse voor dat symbool staat voor weerbaarheid, trots en moed van de Native Americans. Wat het treurig maakt is dat er alleen aan dit monument gewerkt kan worden door giften vanuit goede doelen en de opbrengst van bezoekers. Het Mount Rushmore Memorial Monument werd gefinancierd uit federale fondsen. De toegangs prijzen varieëren per aantal personen, dit is inclusief parkeren en toegang tot het museum en uitzicht op het Crazy Horse Memorial Monument.

2) Bus tour: Als je dichter bij het monument wilt komen kun je een begeleide tour boeken. Deze tour met een bus duurt ongeveer een half uur. Bij goed weer mag je de bus uit maar bij slecht weer moet je blijven zitten en kun je vanuit de bus (ramen kunnen open) foto's en films maken.
De bus tour is niet bij de entree prijs inbegrepen en kost $ 4.00 per persoon.

3)
Legends in Light
: Op zomeravonden (vanaf Memorial Day weekend, 24 mei tot en met 29 september) kun je de 'Legends in Light', een multimedia
lasershow
bij Crazy Horse bijwonen. De lasershow verteld een verhaal over de verschillende culturen in de USA.

4)
Crazy Horse Volksmarch
: Het eerste weekend van juni begint de Crazy Horse Volksmarch. Dit is een georganiseerde wandeltocht langs de helling van Crazy Horse Mountain. De wandeling duurt gemiddeld 2 tot 4 uur om te voltooien en is bijna 10 km lang (ligt eraan hoe goed je conditie is berg opwaarts). Een donatie van drie blikjes voedsel per persoon aan de KOTA Care & Share Food Drive wordt zeer op prijs gesteld. Ook moet je $ 4,00 per persoon voor de Volksmarch betalen.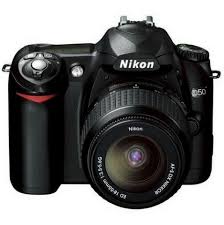 Tips Crazy Horse Memorial 2021:

1)
Crazy Horse Memorial
: In 1948 Korczak Ziolkowski started his 171.5 m high equestrian statue in the Thunderhead Mountain. It represents the legendary Indian chief Crazy Horse that symbolizes the resilience, pride and courage of the Native Americans. What makes it sad it that there can only be worked on this monument by donations from charities and the revenue from visitors. The Mount Rushmore Memorial Monument was funded from federal funds. The entrance fees vary per number of people, this includes parking and admission to the museum and view of the Crazy Horse Memorial Monument.
2) Bus Tour: If you want to get closer to the monument, you can book a guided tour. The tour with the bus takes about half an hour. In good weather you can leave the bus but in bad weather you have to stay in the bus, but you can take photos and films from the bus (windows can be open). The bus tour is not included in the entrance price and costs $ 4.00 per person.
3)
Legends in Light
: On summer nights (from Memorial weekend, 24 May to 29 September) you can attend the "Legends in Light", a multimedia
laser show
at Crazy Horse. The laser show tells a story about the different cultures in the USA.
4)
Crazy Horse Volksmarch
: The Crazy Horse Volksmarch starts the first weekend of June. This is an organized walking tour along the slope of Crazy Horse Mountain. The hike takes an average of 2 to 4 hours to complete and is a 6.2 miles (almost 10 km) long (depends on how good your condition is uphill). A donation of three cans of food per person to the KOTA Care & Share Food Drive is highly appreciated. You also have to pay & 4.00 per person for the Volksmarch.
Ongeveer 27 km ten westen van Mount Rushmore bevindt zich een ander gigantisch reliëf, waaraan sinds 1948 wordt gewerkt: de
Crazy Horse Mountain Carving
.

About 17 miles (27 km) west of Mount Rushmore is another gigantic relief, which is ongoing since 1948, the
Crazy Horse Mountain Carving
.
Na voltooiing (wellicht pas over 40 jaar) zal het immense monument het Sioux-opperhoofd
Crazy Horse
voorstellen, gezeten op een steigerend paard.

After completion (perhaps only after 40 years), the immense monument will represent the Sioux chief
Crazy Horse
, seated on a rearing horse.
Ook deze
sculptuur
is uitgehouwen in een van de granieten bergen van de Black Hills. De beeldhouwer Korczak Ziolkowski (1908-1982) en zijn opvolgers hebben al meer dan 9 miljoen ton graniet moeten opblazen rondom de 171,5 m hoge en 195,4 m lange
sculptuur
, waaraan sinds Ziolkowski's dood wordt voortgewerkt door zijn vrouw Ruth en andere familieleden.

This
sculpture
is also carved into one of the granite mountains of the Black Hills. The sculptor Korczak Ziolkowski (1908-1982) and his successors had to blow more than 9 millions tons of granite around the 171.5 m high and 195.4 m long
sculpture
, which has been worked on since Ziolkoski's death by his wife Ruth and other family members.
De contouren van het gezicht zijn al goed zichtbaar. Het
monument
is een eerbewijs aan de Native American, gesymboliseerd door opperhoofd Crazy Horse. Korczak Ziolkowski's model voor het Crazy Horse
Monument
is volledig op schaal gemaakt en heeft zelf al een hoogte van 5 m.

The contours of the face are already clearly visible. The
monument
is a tribute to the Native American, symbolized by chief Crazy Horse. Korczak Ziolkowski's model for the Crazy Horse
Monument
is fully made to scale and already has a height of 5 m.
Je kunt het bewonderen bij het Visitor Center, op 1,6 km afstand van de
berg
zelf. Hier vindt je ook het boeiende Native American
Museum
of North America, dat de cultuur en geschiedenis van circa 80 Noordamerikaanse stammen belicht.

You can admire it at the Visitor Center, 1 mile (1,6 km) away from the
mountain
itself. Here you will also find the fascinating Native American
Museum
of North America, which highlights the culture and history of about 80 North American tribes.
Hierboven op de foto staat William Mervin "Billy" Mills, ook bekend als makata Taka Hela (geboren op 30 juni 1938), is een Native American en voormalige atletiekatleet die een gouden medaille won op de Olympische Spelen.

Above on the photo stands William Mervin "Billy" Mills, also known as Makata Taka Hela (born June 30, 1938), is a Native American former track and field athlete who won a gold medal in the Olympic Games.
Vanaf de
binnenplaats
van het visitor center heb je een prachtig
uitzicht
op het Crazy Horse Memorial
Monument
.

From the
courtyard
of the visitor center you have a beautiful
view
of the Crazy Horse Memorial
Monument
.


@MK