YELLOWSTONE NATIONAL PARK
BEZIENSWAARDIGHEDEN / HIGHLIGHTS
Bezienswaardigheden / tips Yellowstone National Park:

In Yellowstone National Park is zo ontzettend veel moois te zien dat het te veel is om op te noemen. Daarom zal ik hieronder alleen de meest indrukwekkende bezienswaardigheden noemen (ondanks een bezoek aan alles zeer de moeite waard is).

1)
Yellowstone National Park
: Yellowstone werd in 1872 gesticht, en is het oudste en vermoedelijk meest bekende nationale park ter wereld. De geisers en geothermische meertjes genieten wereldfaam. Het immense park strekt zich uit over vulkanische plateaus, begroeide bergtoppen, gebieden met stomende bronnen, kristalheldere meren en donderende watervallen. Elk jaar komen er meer dan vier miljoen bezoekers.
De entree voor Yellowstone National Park is 35 USD per voertuig, 30 USD per motor en 20 USD per persoon lopend of met de fiets. Het maakt niet uit hoeveel passagiers er in de auto zitten je betaald per voertuig. De ticket is 7 dagen geldig dus je kunt een week lang met het geldige ticket het park bezoeken.
Als je meer Nationale Parken wilt bezoeken adviseer ik je om
the America the beautiful Pass
te kopen voor $ 80.00, dit geeft je toegang tot alle Nationale Parken en vele Nationale Monumenten.

2)
The Old Faithful
: De meest bekende geiser is de Old Faithful, die ongeveer elke 74 minuten
32.000 liter
water van 30 tot 55 meter hoog de lucht inspuugt. De wandeling is makkelijk en je kunt de voorspelde uitbarstingstijden in het nieuwe bezoekerscentrum bekijken waarna je vervolgens het gemakkelijke promenadepad rond de Upper Geyser Loop kunt bewandelen.

3)
Grand Prismatic Spring
: De 113 m brede Grand Prismatic Spring ligt vlak bij Old Faithful. Deze hete bron met regenboogkleuren, die langs de oever van de Firehole River ligt, is een van de grootste ter wereld.

4)
West Thumb Geyser Basin
: Via een houten pad boven de grond loop je langs poelen met turkooisblauw water, enkele warmwaterbronnen en vooral enkele geisers die bijna in het meer liggen. De Black Pool is het meest indrukwekkend in de West Thumb Geyser Basin.

5)
Yellowstone Lake
: Yellowstone Lake is het grootste meer van het park en zelfs het grootste bergmeer van Noord-Amerika. Het is 32 km lang bij 23 km breed, 117 meter diep en heeft in totaal 176 km oevers (het merendeel met bossen bedekt). Het meer vult een oude vulkanische krater, omgeven door de toppen van de Absaroka Mountains die je in de verte kunt zien. Ter plaatse kun je boten huren om op het meer te varen en op forel te vissen (alleen met vergunning). Zwemmen kan en mag niet want het water is hier veel te koud om in te zwemmen.
6) Beste reistijd: De meeste toeristen bezoeken Yellowstone in de zomer en dan kan het hier extreem druk zijn. Heb je de keuze, ga dan in de lente of de herfst. De lente begint eind april. Mei en juni zijn kil en regenachtig. In deze periode kun je het wild ook makkelijk observeren. In de zuidelijkste delen van het park begint de zomer in juni, maar in het gebergte (boven de 3000 m) is het wachten tot half juli. De zomers zijn droog en de herfst begint hier al in september. Eind september is een goede periode om Yellowstone te bezoeken. Dan zijn er opvallend minder toeristen en de natuur is ontzettend mooi. Tot half oktober kun je er prachtige trektochten maken. Natuurliefhebbers kunnen rond diezelfde periode ook de grote trek van de wilde dieren meemaken.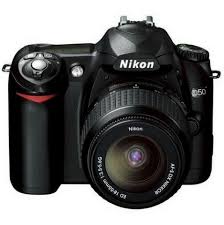 Highlights / tips Yellowstone National Park:

In Yellowstone National Park there is so much beauty to see that it is too much to mention. Therefore, below I will only mention the most impressive sights (despite a visit to everything is very worthwhile).
1)
Yellowstone National Park
: Yellowstone was founded in 1872, and is the oldest and probably most famous national park in the world. The geysers and geothermal lakes enjoy world fame. The immense park stretches over volcanic plateaus, overgrown mountain peaks, areas with steamy springs, crystal clear lakes and thundering waterfalls. More than four million visitors come here every year.
T
he entrance to the park costs 35 USD per vehicle, 30 USD per motorcycle and 20 USD per persoon on foot or by bike. No matter how many passengers are in the car you pay per vehicle. The pass is valid for 7 days, so you can visit the park with the valid ticket for one week.
If you want to visit more National Parks I advise you to buy
the America the beautiful Pass
for $ 80.00 that gives you access to all National Parks and many National Monuments.

2)
The Old Faithful
: The most famous geyser is Old Faithful, which spews from 3700 to 8400 gallons of water 100 feet to 180 feet into the air every 74 minutes or so. For an easy walk, check out the predicted eruption times at the brand new visitor center and then follow the easy boardwalk trail around the Upper Geyser Loop.

3)
Grand Prismatic Spring
: The 370 feet wide Grand Prismatic Spring lies near Olf Faithful. This hot spring with rainbow colors, located along the banks of the Firehole River, is one of the largest in the world.

4)
West Thumb Geyser Basin
: Through a wooden path above the ground you walk along pools with turquoise blue water, some hot springs and especially some geysers that almost lies in the lake. The Black Pool is the most impressive in the West Thumb Geyser Basin.
5)

Yellowstone Lake

: Yellowstone Lake is the largest lake in the park and even the largest mountain lake in North America. It is 20 miles (32 km) long by 1 miles (23 km) wide, 117 meters deep and has a total of 110 miles (176 km) of shores (most of them covered with forests). The lake fills an ancient volcanic crater, surrounded by the peaks of the Absaroka Mountains that you can see in the distance. On site you can rent boats to go on the lake and fish for trout (only with permit). Swimming is not allowed because the water is too cold to swim in

.
6) Best time to travel: Most tourists visit Yellowstone in the summer and it can be extremely busy here. If you have the choice, go in spring or autumn. Spring starts at the end of April. May and June can be cold and rainy. During this period you can easily observe wildlife. In the southernmost parts of the park, summer begins in June, but in the mountains (above 9842 feet) it is waiting until mid-July. The summers are dry and autumn starts already in September. Late September is a good time to visit Yellowstone. Then there are noticeably fewer tourists and nature is incredibly beautiful. Until mid-October, you can make beautiful hikes. Nature lovers can also experience the great migration of wild animals around the same time.
WEST THUMB
Yellowstone
's werelds eerste nationale park kreeg in 1872 de status van beschermd gebied en is nog steeds een van de grootste en drukst bezochte parken in de Verenigde Staten.
Yellowstone
, the world's first national park received the status of protected area in 1872 and is still one of the largest and busiest park in the United States.
Het
Yellowstone National Park
heeft een oppervlakte van 8987 km2, waarbij de noordelijke en westelijke grenzen over het grondgebied van Idaho en Montana lopen. (De foto/
film
boven is een foto van de
Black Pool
in de West Thumb Geyser Basin).
The Yellowstone National Park covers an area of 8987 km2, with the northern and western borders running through the Idaho and Montana territories. (The picture/film above is a picture of the Black Pool in the West Thumb Geyser Basin).




Het Yellowstone National Park maakt deel uit van het in seismologisch opzicht actiefste deel van de Rocky Mountains. Er zijn meer dan 10,000 hete bronnen en geisers, meer dan de helft van alle bronnen en geisers in de wereld. (Hierboven een foto van de Perforated Pool).
The Yellowstone National Park is part of the most seismologically active part of the Rocky Mountains. There are more than 10,000 hot springs and geysers, more than half of all hot springs and geysers in the world. (Above a picture of the Perforated Pool).




Het centrale deel van dit immens grote nationale park is een brede, vulkanische hoogvlakte, gevormd uit gestolde lava. De hoogte ervan bedraagt 2100 tot 2600 m. De hoogste berg in het park is de 3462 m hoge Eagle Peak, bij de zuid-oostelijke grens van het park. (Hierboven op de foto de Collapsing en de Ledge Spring Pool).

The central part of this immense national park is a wide, volcanic plateau, formed from solidified lava. The height is 6889 to 8530 feet (2100 to 2600 m). The highest mountain in the park is the 3462 m high Eagle Peak, at the south-eastern border of the park. (Above on the pictures the Collapsing and the Ledge Spring Pool).




Opvallende kenmerken van het park zijn de vele geisers en warmwaterbronnen (hierboven op de foto's en film) het Yellowstone Lake, de Grand Canyon of Yellowstone en een aantal spectaculaire watervallen.

Notable features of the park are the many geysers and hot springs (above in the photos and film) the Yellowstone Lake, the Grand Canyon of Yellowstone and a number of spectacular waterfalls.


YELLOWSTONE LAKE




Het Yellowstone Lake is de voornaamste trekpleister van dit gebied. Het is het grootste meer in het park en ligt op een hoogte van 2357 m; de maximale diepte bedraagt 94 m. Met zijn oeverlijn van 160 km en een oppervlakte van 360 km2 is Yellowstone Lake het grootste zoetwaterreservoir van Noord Amerika op deze hoogte. Het is een toevluchtsoord voor talloze soorten watervogels.

The Yellowstone Lake is the main attraction of this area. It is the largest lake in the park and lies at an altitude of 2357 m; the maximum depth is 94 m. With its 160-km riverbank and 360-square-foot area, Yellowstone Lake is the largest freshwater reservoir in North America at this altitude. It is a refuge for many species of waterfowl.




Tijdens de wandeling zag ik twee prachtige elken, een mannetje en vrouwtje, in het gras liggen. De elk of te wel de wapitihert zijn de meest voorkomende grote zoogdieren in Yellowstone National Park.

During my walk I saw two beautiful elks, a male and female, lying in the grass. Elk or wapiti are the most abundant large mammal found in Yellowstone National Park.


OLD FAITHFUL AREA


In deze omgeving bevindt zich de grootste concentratie van geisers en andere hydrothermische curiosa ter wereld. Het gebied dankt zijn naam aan de befaamde Old Faithful Geyser.

In this environment, the largest concentration of geyers and other hydrothermal oddities are here located in the world. The area owes its name to the famous Old Faithful Geyser.


De befaamde Old Faithful is een van de grote trekpleisters van het park, niet zozeer omdat hij de hoogste straal heet water omhoogspuit, als wel omdat hij (de naam zegt het al) trouw om de 74 minuten begint te werken, waarbij de straal van 30 tot 55 m hoogte gedurende vier en een half minuut liefst 32.000 liter heet water produceert.

The famous Old Faithful is one of the main attractions of the park, not because it spouts the highest jet of water, but also because it (the name says it all) it faithfully starts every 74 minutes, with the radius of 100 to 180 feet altitude produces 8,400 gallons of hot water for four and a half minute.


MUD VOLCANO


Een modder vulkaan of modderkoepel is een landvorm gecreëerd door de uitbarsting van modder of slurries, water en gassen. (zie film).

A mud volcano or mud dome is a landform created by the eruption of mud or slurries, water and gases. (see film).




Je kunt een korte wandeling maken (minder dan 405 meter) om Dragon's Mouth Spring en Mud Volcano (wat er nog van over is) te zien.

You can hike a short (less than a quarter mile long) boardwalk to see Dragon's Mouth Spring and what remains of Mud Volcano.

GRAND CANYON OF YELLOWSTONE
Het meest adembenemende zicht in Yellowstone Park is de Grand Canyon van Yellowstone.
The most breathtaking sight in Yellowstone Park is the Grand Canyon of the Yellowstone.


Van de vele Canyon uitkijkpunten, zie je twee van de meest indrukwekkende watervallen van Yellowstone: de Lower Falls, 308 diep en de Upper Falls 109 meter diep.
From the canyon's many vantage points, you can see two of the most impressive Yellowstone waterfalls: the Lower Falls, which steeply plunge 308 feet into the canyon, and the Upper Falls, which tumble 109 feet down.


HAYDEN VALLEY




De Hayden-vallei is ongeveer van noord naar zuid 11 kilometer lang en van oost naar west 11 kilometer breed en beslaat ongeveer 130 vierkante kilometer van het park.

The Hayden Valley is approximately 7 miles (11 km) long northe to south and 7 miles (11 km) wide east to west and occupies about 50 square miles (130 km2) of the park.




De Hayden-vallei is een uitstekend leefgebied voor wilde dieren en wordt bezocht door bizons, elanden, grizzlyberen, coyote en een groot aantal kleine zoogdieren en vogels.

The Hayden Valley is outstanding wildlife habitat and is frequented by buffalo, elk, grizzly bears, coyote and a host of small mammals and birds.


Om dit leefgebied te beschermen en het voorkomen van verstoringen van dieren in het wild, is het dal gesloten voor voetgangers. Zoals je boven op de foto kunt zien komen deze prachtige bizons het meest voor in dit gedeelte van Yellowstone National Park.

To protect this habitat and prevent disturbing wildlife, the valley is closed to off-trail foot travel. As you can see above in the picture, these beautiful bison are most common in this part of Yellowstone National Park.


MAMMOTH HOT SPRINGS AREA




Mammoth Hot Springs wordt gekenmerkt door kleurrijke warm water poelen en sierlijke, terrasvormige kalksteenformaties.

Mammoth Hot Springs is characterized by colorful hot water pools and ornate, terraced limestone formations.




De fraaie kleuren in de voortdurend van uiterlijk veranderende warme poelen worden veroorzaakt door de aanwezige algen en bacteriën (zie film).

The beautiful colors in the constantly changing appearance of hot pools are caused by the presence of algae and bacteria (see film).




Via duidelijk aangegeven voetpaden kan de bezoeker deze kalksteenformaties en warme bronnen veilig van dichtbij bekijken.

The visitor can view these limestone formations and hot springs safely from close by using cleary signposted footpaths.




In Mammoth, 8 km van de North Entrance bij Gardiner, vindt je het Park Headquarters (zie foto hierboven).

In Mammoth, 5 miles (8 km) from the North Entrance at Gardiner, you will find the Park Headquarters (see photo above).




Tijdens de rit door Yellowstone National Park kwamen we een beer en een coyote tegen.

During our trip through Yellowstone National Park we saw a bear and a coyote.




In Lamar Valley zag ik een prachtige jonge grizzlybeer, de ranger vertelde me dat de grizzlybeer de vorige dag een hert had gedood en opgegeten.

In Lamar Valley I saw a beautiful young grizzly bear, the ranger told me that the grizzly bear had killed and eaten a deer the previous day.


De grizzlybeer is na de Kodiakbeer de grootste beer soort. Hij kan op zijn achterpoten staand een hoogte van 3 meter bereiken en tot 600 kg zwaar worden.

The grizzly bear is the biggest bear species after the Kodiak bear. He can reach a height of 3 meters on his hind legs and weigh up to 600 kg.




Even verderop zag ik ook twee andere grizzlyberen, een mannetje en een vrouwtje op zoek naar voedsel. De lichaamsbouw van de beer is gericht op het zoeken en graven naar voedsel in de grond.

A little further on I saw two other grizzly bears, a male and a female searching for food. The bear's body structure is designed to search and dig for food in the ground.




Grizzlyberen zijn alleseters. Ze eten bessen, vruchten, wortelknollen, noten, insecten, honing, vis, knaagdieren en hagedissen. Ze eten bessen meestal in de herfst. Het liefst eet de grizzleybeer zalm.

Grizzly bears are omnivores. They eat berries, fruits, root tubers, nuts, insects, honey, fish, rodents and lizards. They usually eat berries in the fall. But the grizzly bear prefers to eat salmon.

@MK