GATLINBURG


BEZIENSWAARDIGHEDEN/HIGHLIGHTS


Bezienswaardigheden / tips in Gatlinburg 2021:

1)
Gatlinburg
: Gatlinburg ligt meteen aan de noordgrens van de Great Smokey Mountains National Park. Dit stadje heeft een aanbod van vele motels, souvenirwinkels, pretparken en voldoende restaurants. Je houdt ervan of je vindt het niks want dit dorp is een attractie op zich. Hou er rekening mee dat er midden in het hoogseizoen vrijwel geen doorkomen aan is, noch voor auto's, noch voor toegangers.

2)
Ripley's Aquarium of the Smokies
: Een van de bekendste attracties is Ripley's Aquarium of the Smokies. Dit is een interessant aquarium met meer dan 3 m lange haaien, 8000 exotische vissen zoals vraatzuchtige piranha's en de enigszins griezelig overkomende Japanse sprinkkrabben, de grootste schaaldieren ter wereld. De ticket prijzen verschillen per attractie.
3)
Gatlinburg Sky Lift
: Boek een ritje met de Gatlinburg Sky Lift, dit is een dubbele stoeltjeslift die de Little Pigeon oversteekt en langs de helling van de Crockett Mountain omhoog gaat. Tijdens het tochtje met deze stoeltjes lift heb je een panoramisch uitzicht over Gatlinburg en het Great Smoky Mountains National Park. Een rit kost $ 24,95 per persoon per volwassen.

4)
Ober Gatlinburg
is een wintersportpark dat het gehele jaar geopend is. Hier kunnen liefhebbers van de skisport terecht. Op het adres 1001 Parkway vind je, op een hoogte van 823 m, het grondstation van een kabelbaantje naar dit wintersportpark. Met de hier aanwezige stoeltjeslift kun je de top van de 1067 m hoge Mount Harrison bereiken.

5) Beste reistijd: Vermijd Gatlinburg in de weekenden. De weekenden kunnen zo extreem druk zijn dat je in file rijdt om de Great Smoky Mountains binnen te komen. Ook in Gatlinburg sta je vast in de file.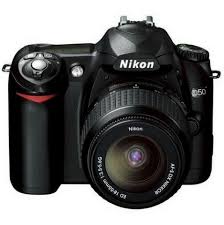 Highlights / tips in Gatlinburg 2021:

1)
Gatlinburg
: Gatlinburg is located directly on the northern border of the Great Smoky Mountains National Park. This town has an offer of many motels, souvenir shops, amusement parks and plenty of restaurants. You love it or hate it, because this village is an attraction itself. Keep in mind that in the middle of high season it is to crowded, there is too many traffic, and too many pedestrians.

2)
Ripley's Aquarium of the Smokies
: One of the best known attractions is Ripley's Aquarium of the Smokies. This is an interesting aquarium with more than 3 m long sharks, 8000 exotic fish such as voracious piranhas and the creepy Japanese crabs, the largest crustaceans in the world. The ticket prices vary per attraction.
3)
Gatlinburg Sky Lift
:

Take

a ride on the Gatlinburg Sky Lift,
this is a

double

chairlift

that crosses the

Little Pigeon

and

goes up along the

slope of

Crockett

Mountain

.

During the

ride

with

the

chair lift

you have a

panoramic view of

Gatlinburg and

the

Great Smoky Mountains National Park

.

A

ride costs

$ 24.95

per

person per

adult

.



4

)
Ober Gatlinburg
is a winter

sports park

which is open

all year

.

Here,

lovers

of skiing

are on the right spot

.

At the address

1001

Parkway

you'll find

at an altitude of

823 m

the ground station

of

the

cable car

to

the

winter

sports area

.

You can reach

the summit on the

1067

meter high

Mount

Harrison

by

chairlift.



5) Best Travel time:

Avoid

Gatlinburg

during the

weekends.

The weekends

can be so

extremely

busy

that

you are standing in a traffic jam to get in to

the Great Smoky Mountains.

Also, your are stuck in traffic in

Gatlinburg aswell.
Gatlinburg is een vakantieoord in de bergen in Sevier County, Tennessee. Gatlinburg heeft een bevolking van 3,828. De stad is een populair vakantieoord, omdat het grenst aan de rand van de Great Smoky Mountains National Park langs US Highway 441, die Gatlinburg verbindt met Cherokee, North Carolina door middel van het nationale park.

Gatlinburg is a mountain resort city in Sevier County, Tennessee. Gatlinburg had a population of 3,828. The city is a popular vacation resort, as it rests on the border of the Great Smoky Mountains National Park along U.S. Highway 441, which connects Gatlinburg to Cherokee, North Carolina through the national park.




Gatlinburg lijkt meer op een Oostenrijks ski dorpje dan op een Amerikaans dorp.

Gatlinburg is more like an Austrian ski village than an American village.




Gatlinburg is een belangrijke toeristische bestemming in Tennessee met vele attracties.

Gatlinburg is an important tourism destination in Tennessee, with many attractions.




De meeste winkels en restaurants zijn gevestigd aan de hoofdstraat oftewel de Parkway.

Most shops and restaurants are located on the main street or the Parkway.




De beste ribs in de stad alleen de kok ontbreekt nog.

The best ribs in town but the cook is still missing.

@MK