WOODSTOCK
BEZIENSWAARDIGHEDEN / HIGHLIGHTS
Bezienswaardigheden / tips Woodstock 2021:

1)
Woodstock
: Zelfs in Vermont, een staat vol historische, pittoreske dorpjes, valt Woodstock op. Het dorpje, gesticht in 1761, is een enclave van gerenoveerde bakstenen en houten georgian huizen. De restauratie van de stad werd gerealiseerd door de vrijgevigheid van de Rockefellers en spoorwegmagnaat Frederick Billings. Woodstock is een prachtig dorpje om gezien te hebben.

2)
Billings Farm & Museum
: Een hoeve uit 1890, is gerestaureerd en nog steeds in bedrijf. Er worden verschillende evenementen voor publiek gehouden, zoals ploegcompetities in de lente en appelciderpersen in de herfst. Het museum laat ook veel over het boerenverleden in Vermont zien door middel van oude foto's en oogstwerktuigen, boterkarnen en ijssnijders. De entree is $ 16,00 per volwassen.

3)
Plymouth Notch
: Wie iets wil bekijken van de plaatselijke geschiedenis, kan een bezoek brengen aan Plymouth Notch, een rustig stadje 25 minuten rijden vanaf Woodstock. Dit is de geboorteplaats van president Coolidge; sinds begin 20e eeuw is daar niet veel veranderd. Het
huis
is nog in exact dezelfde staat als in 1923 toen Coolidge daar beëdigd werd door zijn eigen vader, zodra het nieuws van de dood van president Harding bekend werd.

4) Beste reistijd: Van januari tot maart is de omgeving van Woodstock ideaal voor wintersport. In de maanden mei tot en met oktober voor fietsen en wandelen. Vanaf half september tot half oktober voor de prachtige herfstkleuren. Half december vindt het Woodstock's Weekend festival plaats.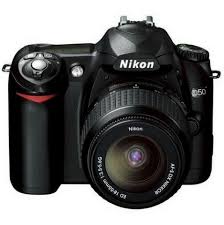 Highlights / tips Woodstock 2021:

1)
Woodstock
: Even in Vermont, a state full of historic, picturesque villages, Woodstock stands out. The village, founded in 1761, is an enclave of renovated brick and wooden Georgian houses. The restoration of the city was realized by the generosity of the Rockefellers and railway magnate Frederick Billings. Woodstock is a lovely village to have seen.

2)
Billings Farm & Museum
: A farm from 1890, has been restored and is still in operation. Various events are held for public, such as team competitions in the spring and apple cider presses in Autumn. The museum also shows a lot about the past in Vermont through old photographs and harvest tools, butter bars and ice cutters. The entrance ticket is $ 16.00 per adult.

3)
Plymouth Notch
: If you want to take a look at local history, you can visit Plymouth Notch, a quiet town 25 minutes from Woodstock. This is the birthplace of President Coolidge; not much has changed since the beginning of the 20th century. The
house
is still in exactly the same state as in 1923 when Coolidge was sworn in by his own father, as soon as the news of the death of President Harding became known.

4) Best Travel time: From January to March, the Woodstock area is ideal for winter sports. In the months of May to October for cycling and walking. From mid-September to mid-October for the beautiful autumn colors. The Woodstock's Wassail Weekend festival takes place in mid-December.
Woodstock
werd in 1761 gesticht door emigranten uit het zuiden van New England die gecharmeerd waren van de ligging aan de Ottauquechee River.
Woodstock
was founded in 1761 by emigrants from the south of New England who were charmed by its location on the Ottaquechee River.
De rivier leverde in de 19e eeuw de energie voor wolmolens, waarvan er nu een in gebruik is als atelier van Simon pearce, een glaswerk en keramiekkunstenaar.

In the 19th century the river provided the energy for wool mills, of which there is now one in use as a studio by Simon Pearce, a glassware and ceramiscs artist.
Woodstock
is klein, kosmopolitisch en beeldschoon.
Woodstock

is tegenwoordig in de eerste plaats het

leukste stadje
van Amerika volgens Ladies Home Journal.
Woodstock

is small, cosmopolitan and beautiful.

Woodstock

is now, in the first place, the

nicest town
in America according to the Ladies Home Journal.
Die kwalificatie dankt het deels aan de investeringen en inspanningen van Laurence Rockefeller (zoon van de oliemagnaat) en zijn vrouw Mary Billings (zie
film
).

This qualification partly owes to the investments and efforts of Laurence Rockefeller (son of oil magnate) and his wife Mary Billings (see
film
).
Zij trouwden in 1934 en staken de volgende zestig jaar heel veel geld en aandacht in de
stad
. Zo zorgden ze er onder andere voor dat alle kabels en leidingen ondergronds werden aangelegd om het 19-eeuwse karakter niet aan te tasten.

They married in 193 and spent a lot of money and attention in the
city
for the next sixty years. They made sure to include all cables and lines were put underground so that it not affect the 19th-century character.
220 ha land stonden ze af om Vermonts eerste nationale park te realiseren. Laurence en Mary lieten in 1969 het pièce de résistance van de
stad
bouwen: de Woodstock Inn en Resort, een landelijk, maar chic hotel in het groen.

They gave 220 ha away to realize Vermont's first National Park. Laurence and Mary built the pièce de réstistance of the
city
in 1969: the Woodstock Inn and Resort, a rural but chic hotel in the green.
Ook spoorwegmagnaat Frederick Billings (1823-1890) financieerde de restauratie.
Also railway magnate Frederick Billings (1823-1890) financed the restoration.
Billings, een vroege voorstander van herbebossing, financierde persoonlijk 10.000 bomen in het dorp.
Billings, an early proponent of reforestation, personally financed 10,000 trees in the village.
Hierboven
de Middle Covered
Bridge
in Woodstock.
Above
the Middle Covered
Bridge
in Woodstock.
@MK