SHENANDOAH NATIONAL PARK




BEZIENSWAARDIGHEDEN / HIGHLIGHTS




Bezienswaardigheden / tips Shenandoah National Park 2021:

1) Shenandoah National Park: Dit prachtige National Park is zeker een bezoek waard en toegankelijk voor iedereen. Dit park is een ware paradijs voor vogelkijkers en wandelaars, maar ook voor automobilisten. Je kunt parkeren bij één van de 75 uitkijkpunten waarvan er vele tevens het beginpunt van wandelroutes zijn. Net als in de loofbossen van New England groeien hier platanen, bitternoten, eiken en esdoorns die in de herfst een fantastisch kleurenpalet bieden - en wat later dan overal elders aan de oostkust. De toegang tot het park kost $ 30,00 per voertuig en is 7 dagen geldig.

2) Skyline Drive: De bekende Skyline Drive, de 170 km lange weg die het lange, smalle Shenandoah National Park doorsnijdt begint bij Front Royal (144 km ten zuidwesten van Washington D.C.) in het noorden en loopt naar Waynesboro in het zuiden. Waar de Skyline Drive in Waynesboro eindigt, begint de nog spectaculairdere Blue Ridge Parkway, die de dalen en bochten van de bergkam verder zuidelijk volgt door Virginia tot de Great Smokey Mountains van Tennessee.

3) Beste reistijd: Van mei t/m oktober. Half mei voor het jaarlijks Wildflower weekend, oktober voor de mooie herfstkleuren en het tweede weekeinde van oktober voor het Front Royal's Festival of Leaves. In deze periode kan het trouwens erg druk zijn.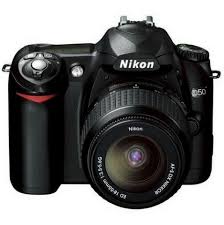 Highlights / tips Shenandoah National Park 2021:

1) Shenandoah National Park: This beautiful National Park is definitely worth a visit and accessible to everyone. This park is a true paradise for birdwatchers and hikers, but also for motorists. You can park at one of the 75 viewpoints of which many are also the starting point of hiking trails. As in the deciduous forests of New England sycamores, hickory nuts, oaks and maples grow here that provide a fantastic palette of colors in the fall - and a little later than elsewhere on the East Coast. Access to the park costs $ 30.00 per vehicle and is valid for 7 days.

2) Skyline Drive: The famous Skyline Drive, the 106 miles (170 km) long road that cuts through the long, narrow Shenandoah National Park starts at Front Royal (90 miles (144 km) southwest of Washington D.C.) in the north and runs to Waynesboro in the south. Where the Skyline Drive ends in Waynesboro, the even more spectacular Blue Ridge Parkway begins, which follows the valleys and curves of the ridge further south through Virginia to the Great Smokey Mountains of Tennessee.

3) Best Travel time: From May to October. Mid-May for the annual Wildflower weekend, October for the beautiful fall colors and the second weekend of October for the Front Royal's Festival of Leaves. In this period it can be very busy.


Hier begonnen we onze reis door Shenadohah National Park.

Here we began our journey through Shenadohah National Park.


Het Nationaal park Shenandoah is een park in het westen van Virginia. Het park is gelegen op een bergrug van de Blue Ridge Mountains en is lang en smal.
The Shenandoah National Park is a national park in western Virginia. The park is situated on a ridge of the Blue Ridge Mountains and is long and narrow.




Ten westen van de bergrug ligt de Shenandoah-vallei waardoor de rivier Shenandoah stroomt.

West of the ridge lies the Shenandoah Valley where the Shenandoah River flows.




Er loopt één weg door het park, genaamd de Skyline Drive. Langs deze weg zijn vele parkeerplaatsen met unieke vergezichten over de Blue Ridge mountains, de Shenandoah vallei en de Piedmont heuvels.
There is a road through the park, called the Skyline Drive. Along this road are many parking lots with unique views of the Blue Ridge mountains, the Shenandoah Valley and Piedmont Hills .




De hoogten in het park, dat dicht is bebost, variëren van 181 m bij Front Royal in het noordelijke deel van het park, tot 1235 m Hawksbill Mountain.

The heights in the park, which is close forested, range from 181 m at Front Royal in the northern part of the park, to 1235 m Hawksbill Mountain.




Op de parkeerplaats liepen verschillende herten.

In the parking lot were several deer.




Ook op de weg is voorzichtigheid geboden. Er is een grote kans dat er een hert of beer oversteekt in Shenadohah National Park.

Also, you have to drive on the road with caution. There is a big chance that a deer or bear crosses the road in Shenadohah National Park.
Grote vogels zoals kalkoen gieren (foto) zijn te zien hoog boven Shenandoah National Park.

Large birds such as turkey vultures (pictured) can be seen coasting high above Shenandoah National Park.




Het Harry F Bird bezoekerscentrum. In het bezoekerscentrum zijn altijd rangers aanwezig die je iets over de weer condities en bezienswaardigheden in de omgeving kan vertellen.

The Harry F Bird visitors center. In the visitor center rangers are always present who can tell you about the weather conditions and highlights.




Het is zeker de moeite waard om de uitgezette trails te lopen.
It's definitely worth it to walk the marked trails.




Ook is het mogelijk om naar de vele watervallen te wandelen.

It is also possible to walk to the many waterfalls.




Tijdens onze wandel tocht kwamen we een hert tegen.

During our trip we ran into a deer.




Ook kwamen wij tijdens onze trail een zwarte beer tegen. Ondanks de beer niet heel ver vanaf ons vandaan stond bleven we wel op een veilige afstand.
Also, during our trail we met a black bear. Despite the bear was not very far away from us we kept it at a safe distance.

@MK